Best Central Heating Pump For Boilers 2023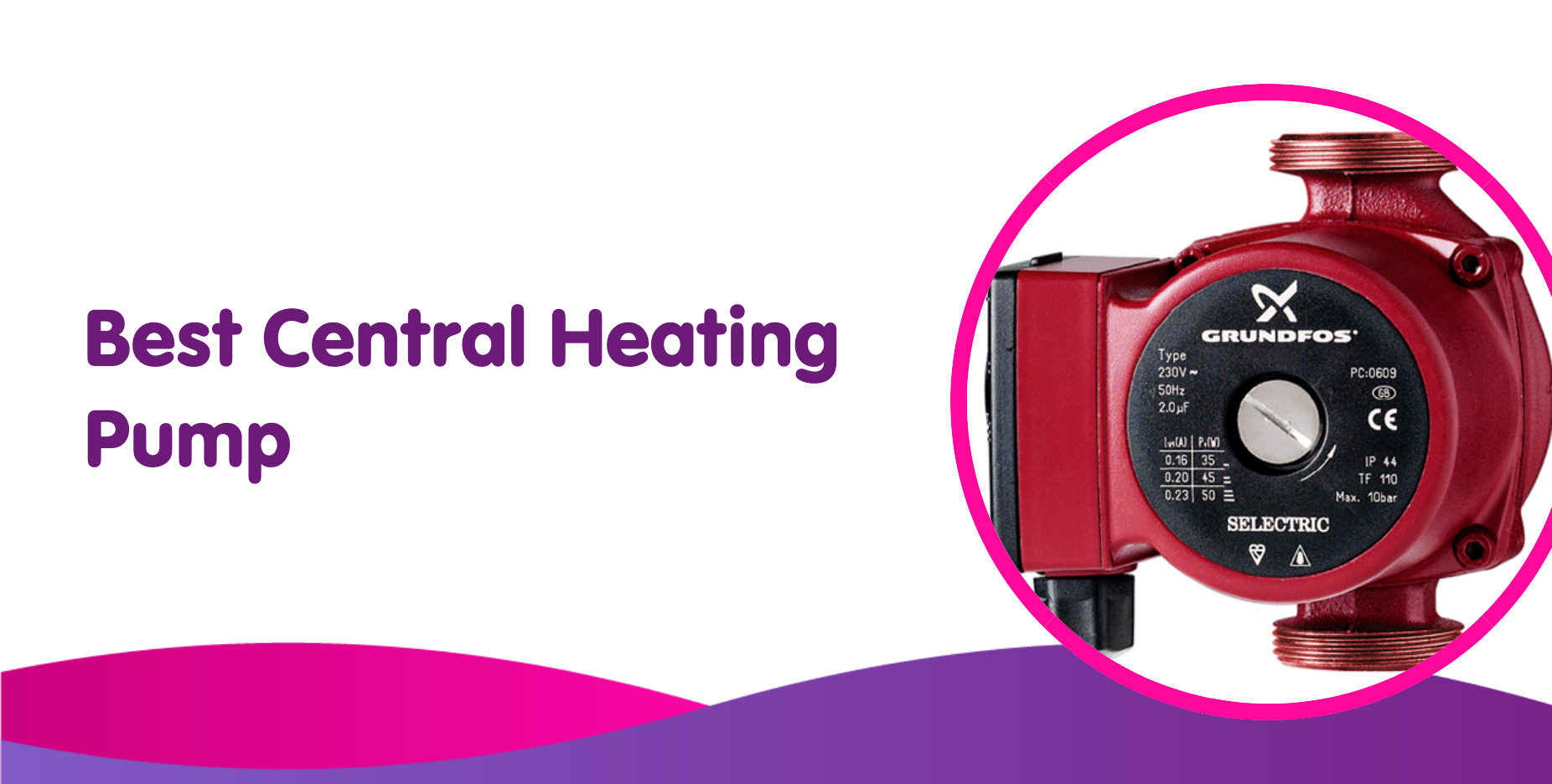 Which is the best central heating pump to buy?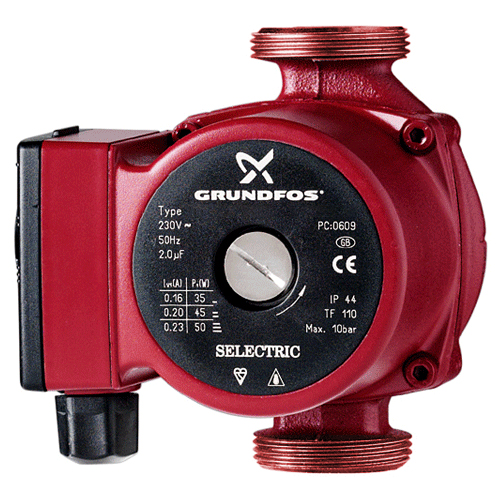 If you're looking for the best central heating pump, then we have compiled a list to help you decide, so take a look below at our review of the latest pumps on the market right now.
Used mainly on central heating systems that have a system boiler or conventional boiler, these pumps have been thoroughly tested over the years by our Gas Safe registered installers at Boiler Central and are among the most reliable central heating pumps on the market according to them.
To find out which are the best central heating pumps for a boiler we scored each pump in certain areas that matter the most, as well as the all-important price tag.
Get an online fixed price in 20 seconds:
What kind of fuel does your boiler use?
What to look for in a good central heating system pump
Your central heating system is one of the most important things in your home, especially in winter so therefore you want to ensure that the main component that circulates hot water around your radiators is working and reliable when you need it.
Your central heating system works best when everything is running as it should be and this also keeps running costs down as the more energy efficient a component is the better it is for your pocket. here are the main things to look out for:
Price
Is the cost of the pump reasonable and value for money? Don't always go for the most expensive but also make sure you are getting a good deal. If you're getting a boiler replacement try and get it included in the pump replacement or installation
Energy efficiency
Currently one of the most important aspects of a quality pump. You need to make sure that your central heating pump will circulate hot water around the heating system and radiators using as little electricity as possible. Look for a top energy rating as there are many benefits to this like lower heating bills.
Reliability and longevity
Is the build quality of the pump and its main components satisfactory. You want a pump that is going to last as long as possible and can be used for the lifetime of your boiler or even 2 if they are any good and looked after.
Technology
How able and how much control does the pump have for your central heating system and how are the speed settings and the circulation of the water. Check out the best system boilers with up to 12 years of warranty right now to use with these units.
Brand
Looking for a well-known pump brand is always a good idea. if you have never had to consider a new water pump before, then you can't go far wrong with Grundfos. They are used on many systems and also built into many combi boilers too.
Worried about your old boiler pump? Why not see what the best boiler cover option is for you to protect you from any costly breakdowns?
Top 5 best central heating pumps 2023
1. Grundfos ALPHA3 15-50/60
The Grundfos Alpha 3 premium central heating pump is the one for you if you are looking for all-singing and all-dancing.
What is it that makes the Grundfos Alpha3 15-50/60 so special?
It has several settings that can be used to customize how the pump is used. The pump can be set to either an underfloor heating mode, radiator heating, or a user-specific mode.
The pump will automatically adjust to your system's head pressure requirements if you select either radiator heating or underwater heating mode. This allows for quicker installation and saves money.
You can use the user-specific mode to determine the right constant or proportional setting for your commercial building.
The pump also has a Bluetooth connection, making it the first of its type to be able to connect to the Grundfos Go and Go Balance apps. It makes it easy to set-up, balance and track the status of your pump. These are some of the things you can do:
The pump can be adjusted to meet your needs
Locate the exact reason for different alarms and problems with your pump
Turn off the pump when it is hot, and set a daily timer to turn it off.
The pump also features a firmware upgrade feature. This feature allows you to change the settings of your pump, which can help improve energy efficiency.
This pump has four main features:
Very energy efficient for higher energy savings
Remote access to the pump
Peace of Mind
Maintaining the pump current
It is, in our opinion the best central heating pump available.
2. Lowara Ecocirc Premium 25-4 (180)
Domestic heating circulators account for approximately 10-15% of household electricity consumption. The Lowara Ecocirc can reduce your central heating pump's electricity consumption by as much as 10% ECM-technology, which actively monitors your circulatory system's speed and optimizes the pump for greater efficiency, is an innovation that can help you save electricity. The pump will pay for itself in a very short time.
The Ecocirc's quiet performance is another major advantage. The motor is powered using a spherical rotating rotor that is shaftless. This reduces the noise generated as it turns. This is an important consideration if your home is very echoey.
The Ecocirc Premium's built-in sensors monitor the temperature inside the pump. This is the last thing you should know about it. Common problems with central heating pumps are that the components can overheat and crack when the water temperature reaches 125°F. The Ecocirc Premium monitors the temperature of your water and will shut off if it reaches 124 degrees. It's a clever little thing.
The Ecocirc Premium central heating pump is the most cost-effective, quiet, and thermal overload protected on the market.
3. Grundfos UPS3 15-50/65
The Grundfos UPS3 15-50/65 universal replacement pump is highly respected for its quality. It replaces the highly-recommended UPS 15-50/60 or UPS2 15-50/60 models.
What makes the Grundfos UPS3 15-50/65 such an outstanding central heating pump?
The USP3 is futuristic looking. The interface is beautiful. Do not be concerned if the interface is too complicated.
The interface is extremely user-friendly. It features three control modes:
Constant pressure control
Pressure control by proportion
Constant curve mode
These features make it easy to optimize your central heating system with just a click. It's now easier than ever to change the flow rate of water around the system, and distribute it to radiators or faucets.
The pump housing is entirely made of cast iron. The pump housing is made entirely of cast iron, which is resistant to corrosion and will not corrode quickly. Electrocoat is applied to the pump, which improves its corrosion resistance. This means the pump will last longer and perform better that regular central heating pumps.
4. CPL CP50 (130).
The CPL CP50 130 is a high-efficiency glandless circulating pump that is ideal for domestic use and can be connected to existing central heating systems.
The glandless design is the first benefit that you should know. The pump works without a shaft or seal and there is no way for water to leak. Brilliant.
This pump also has a lot of versatility. The CPL CP50 (13) is a versatile pump that can be used in all heating and air conditioning applications, unlike many others in the same category. It can handle temperatures from -10 to +95 degrees.
The CPL CP50 130 central heating pump is the most user-friendly. It comes with a speed control system that applies variable differential pressure and a three stage speed control system. You can choose from a variety of pressure dials to match radiator or underfloor heating applications.
The CPL CP50 domestic circulating pump is ideal if you want your home to be warm this winter.
5. Stuart Turner ST 15/60
The Stuart Turner ST 15/60 central heating pump is the best choice if you are looking for the lowest price.
The frequency converter is one of the most important features of this circulatory pump. This pump is extremely efficient because the converter detects changes in demand and adjusts to one of six variable speed settings. This reduces your electricity bill to a minimum.
The permanent magnet synchronous motor is another feature that you should be aware of. The device generates torque at zero speed, which creates constant oscillation in water membranes. This improves efficiency by allowing hot water to be pumped at high speeds to radiators or faucets when needed.
6. Lowara Ecocirc 25-4 (180)
The Ecocirc model might be more appealing if you like Lowara's Ecocirc Premium but are not convinced by its price.
The pump is basically the same, but it lacks a few key features of the Premium model. It doesn't use the most recent ECM-technology so it won't be as efficient in saving electricity. This pump is still more efficient than regular central heating pumps.
The interactive interface is another missing feature. This could make it a little more difficult to set up the pump and configure it.
The pump does not have the noise-reducing, spherical rotation design. The pump will therefore be slightly louder when in use.
Although not quite as powerful as the Ecocirc Premium central heating pump, it is still a great choice.
New system boilers and central heating system pumps
When replacing a system boiler or conventional boiler it may be worth taking note of how old your central heating pump is. The best combi boilers have their pumps built internally and are all available online now at Boiler Central. Converting to a combi boiler from a system boiler is a great option to remove a hot water tank.
To ensure your boiler is as energy efficient as possible during the circulation of hot water, these water pumps need to be in tip-top condition. Speak to one of our experts here at Boiler Central about replacement pumps.
Getting your boiler checked to see if you need a new pump
Many people experience pump overrun in a boiler which is perfectly fine as this ensures the boiler does not overheat. However, if you think this is not the case and it is broken, then speak to a Gas Safe heating engineer.
One of the best ways to ensure that your central heating pump is working correctly is to pay for an annual boiler service every year as per the manufacturer's terms and conditions. When the Gas Safe engineer attends your home, get them to check your pump at the same time to advise you