Central Heating Pump Replacement Cost & Guide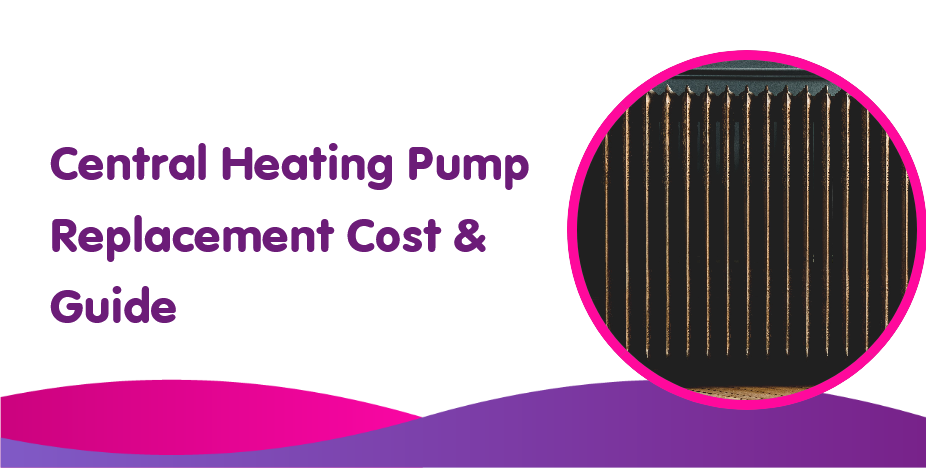 How to replace a central heating pump & costs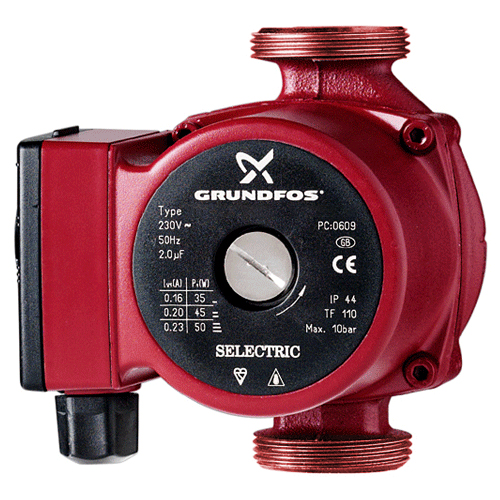 This guide will show you how to replace your central heating pump and how to ensure it works properly and the costs involved.
The most common types of boilers that use an external pump are system boilers and conventional boilers. Combi boilers have them built in.
This guide will tell you exactly how to disconnect your electrical supply from your pump. It will also teach you how to identify each wire and what tools to use and after your new pump has been installed, we will tell you how to turn off the water supply and insert the new central heating pump.
Looking for a new boiler with central heating pump replacement? Contact Boiler Central now.
Get an online fixed price in 20 seconds:
What kind of fuel does your boiler use?
Back to book a boiler service nationwide for a general health check of your boiler.
Book my service
Should you replace a central heating pump yourself?
If you are confident enough and feel like you can then why not? If you are in any doubts it is always best to contact a professional heating engineer.
Sometimes, replacing a central heating system can be difficult because it is located in an airing cupboard or similar.
These are the basic rules. If you have an old spanner that is not fitting properly, please use the right tools. It makes life so much simpler and an adjustable spanner is perfect to remove and refit central heating water pumps
You will need the following tools to change central heating pumps
When central heating pumps fail, you need to replace them as soon as possible otherwise you will not get any hot water circulating at all around your whole central heating system. You will need two large, adjustable spanners to change the central heating pump.
Your heating pump circulates hot water from the boiler to your radiators. If your radiators are warm at the top, but cold down below, it is an indication that the central heating system is failing. These are just some of the more common central heating system faults that can arise. It is possible to turn the pump's pressure up to overcome this problem.
A wrench can be used to remove and refit central heating pumps and remember that the heating pump is powered via electricity. Before you can turn it on, disconnect the power supply. Also, turn off the central heating.
Get an online fixed price in 20 seconds:
What kind of fuel does your boiler use?
Get the Right Replacement Central Heating Pump
Look at the labels and writing on your old pump before you purchase a new one. These labels will often include pump specifications (speed, flow rate, etc.) which will make it easier to find the right replacement to get the perfect hot water flow temperature.
After ensuring that the electricity is turned off, remove the electrical cover. Take a digital photo (or even your smartphone) of all the connections.
You can also draw the connections if you are unable to take a photograph. This will allow you to put everything back together correctly. It's much easier to have all this information now than to try to figure it out later.
It's a good idea not to rush to purchase your replacement pump before you do. You will need to ensure that your pump can pump water around your system. The specs of your existing pump should help you decide what specifications you should choose.
Which are the best central heating pumps?
It's also a smart idea to invest in a modern energy efficient pump. This will not only help you save money on heating bills, but it will also be a great investment for the future.
Like anything, there are good and bad pumps, and one of the best central heating pumps is the Grundfos Alpha range. Grundfos is a top-rated manufacturer according to professional heating engineers. However if in doubt give one of our Boiler Central experts a quick call or call a professional heating engineer for assistance.
Get an online fixed price in 20 seconds:
What kind of fuel does your boiler use?
Removal and replacement of a central heating pump
Make sure you disconnect electrical wires
The electrical connection cover must be removed. Once the cover is removed, the wires should be released from the neutral, earth, and live positions. Take the cable out of the connection box by pulling it off the pump.
Turn off Outlet and Inlet Valves
Adjustable spanners are used to turn off the outlet and inlet valves. Turn the valves clockwise to turn them off. You can view our project if you need help with a stuck or jammed valve.
Disconnect the Old Pump, and then Remove
Use the wrench to loosen the bolts connecting the pump and the pipework. You should not damage the connection between the pipework and the valves as it could lead to leaks.
You can place some rags underneath the pump to catch any drips . You can keep the washers, but it is better to replace them. The old pump should be removed once it is completely disconnected.
Install a new pump
Install the new pump. You should have replaced the washers, and perhaps replaced them with new ones. Attach the washers and tighten the connection nuts.
If a washer is compressed for a prolonged period of time, it can create indents and can degrade over time. You don't want it to be put back together and discover it has leaking because you didn't replace a few washers.
Once the washers have been positioned, tighten the nuts at the outlet and inlet. This should be done by hand, until your finger is snug. After you have your finger snug, you can tighten the nuts with a wrench.
When installing your central heating pump, make sure it is positioned correctly! An arrow should be placed on the pump's body to indicate the direction of water flow. This should face the right way to ensure that the water flows in the correct direction. If this is not done correctly, nothing will work!
Don't tighten the wrench too much as this could cause damage to the threads.
Reconnect the electrics & connections
To ensure no water is in the electrical connector box cover, remove it and wipe it with a clean cloth. Connect the cable wires to your diagram or photo.
Run & test the new pump
To get the pump to work as fast as possible, turn up the thermostat in the room and then re-energize the electric power supply.
After all the components of the pump are connected, you can turn on the central heating. Depending on which pump you used, you may be able hear the pump start to pump.
Bleed the central heating system
After changing the pump, there may still be some air in the system. This could indicate that you have caused a lot of disruption.
Each pump will have a bleed screw, which will allow you get air out of the pump. You should gently open the screw (normally turning it counter-clockwise) until you hear a hissing sound. You can always let a little water escape at this stage so it is a good idea for you to use rags or a tray to catch any drips. You may need to also bleed radiators as air could
Get an online fixed price in 20 seconds:
What kind of fuel does your boiler use?
What is the cost of installing a central heating pump?
Installing a new central heating pump can take up to 4 hours depending on how competent the person doing the replacement is. Essentially you have 2 costs. The labour and the pump itself.
Most engineers will charge the hourly rate for your area so this will be multiplied by the time it takes to install to calculate the cost of boiler installation. Because the UK is full of differences in living costs, the hourly rate will vary depending on where you live. Boiler Installations in London are nearly always the most expensive.
We have also been able to cross-reference the addresses of our customers with their estimated installation costs. Let's have a look at these results.
What is the cost of central heating pumps?
As with all things, prices for different models and manufacturers will vary. A high-quality pump will cost you between £90 and £200 but there are a wide range of choice and it is always best to consult with a Gas Safe registered heating engineer if you have a gas boiler and are unsure.
A good central heating pump can help lower the cost of running central heating too, so ensure you get an energy-efficient one.
If you wanted to remove your hot water tank you could change to a combi boiler and there would be no need to worry about your central heating pump either.
Cost to replace central heating pumps
To make a long story brief, will cost £190-£350 to replace your central heating pump. All materials and labour are included in this price. This means that labour falls within the £100-£150 range but is also dependant on which brand and model of pump you choose.
If your boiler does not contain a pump, and the central heating system has no isolation valves, you can expect to pay higher labour costs. This will require the engineer to drain the entire system before replacing your pump.
Read more about replacement gas boilers in the UK and if its worth getting a new pump or not.
Things that could increase your installation costs
The study involved asking plumbers for estimates on the time and cost of installing a standard central heating pump. There is no standard central heating pump installation. Every home is unique and each installation will take slightly longer. These are some factors that could increase the cost of your installation.
How long does it take to replace a pump?
If you are replacing the pump yourself, it may take a few attempts before you are able to do it confidently and quickly. Be prepared for additional problems to arise when you are replacing the pump yourself. They could be easily solved, such as replacing the isolating union valves too.
It can take plumbers anywhere between 30 minutes and 90 minutes to install the pump. It can take longer if the boiler and pump are hard to access.
Other things that add to the installation time include draining the water, removing the old pump and checking that the system is working afterwards. Overall, the entire operation can take just over two hours.
It may be worthwhile asking the engineer to give your whole boiler an inspection as they replace your pump. This will help you to identify any other underlying issues that will affect the boiler in the near future.
Once you have assessed your boiler and pump on a regular basis, you should be able to quickly spot anything that seems out of the ordinary.
If your system boiler is also getting a bit older, it may also be a good idea to consider replacing this too. Check out the best system boilers right now and get a great deal at Boiler Central.
Get an online fixed price in 20 seconds:
What kind of fuel does your boiler use?