The Complete Guide to Zanussi Boilers (Prices, Reviews, and More)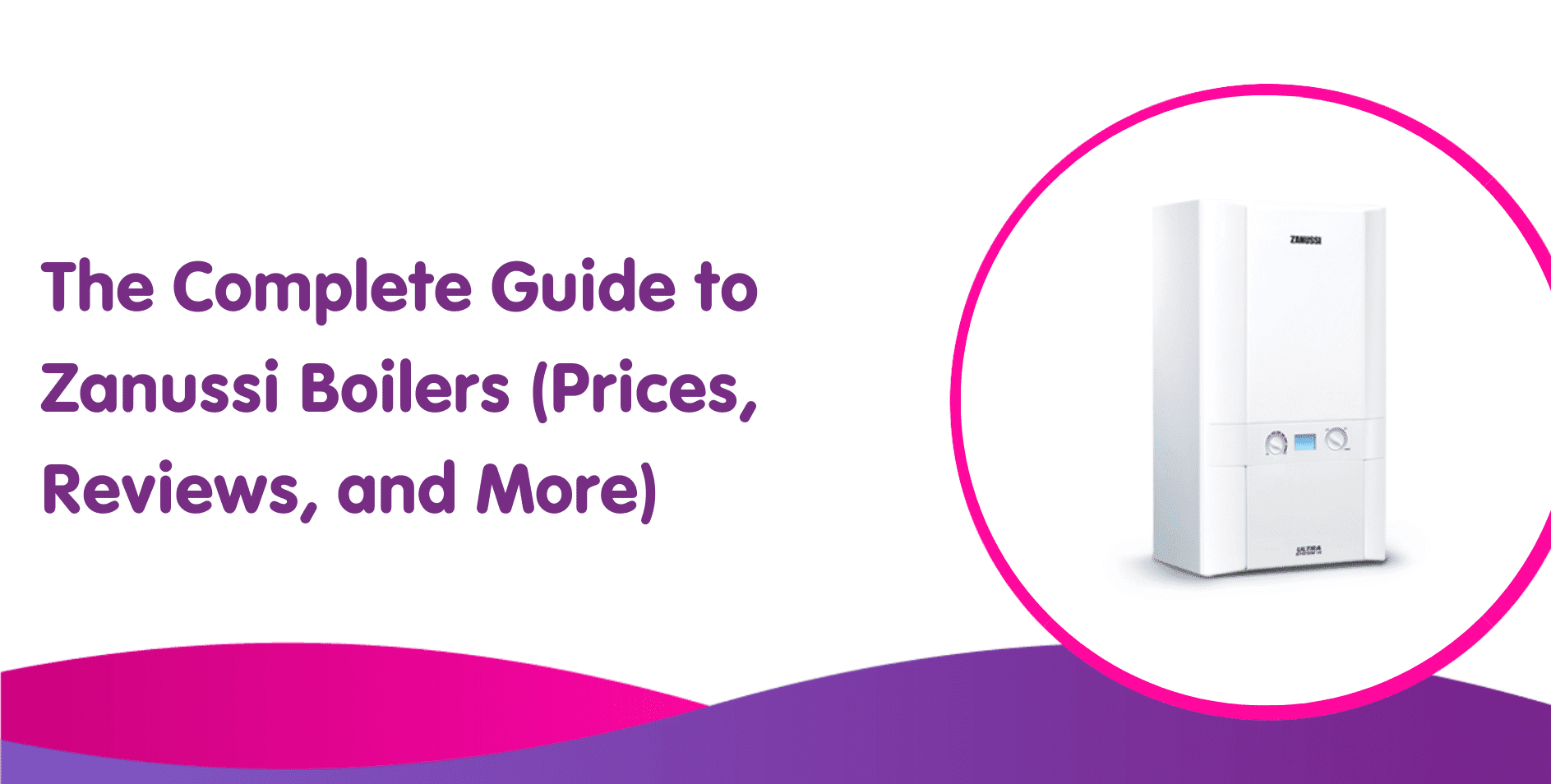 Zanussi boiler reviews, prices & installation 2023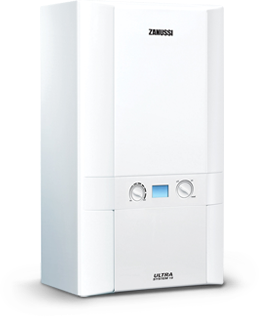 Zanussi is one of the best-known names in the home appliance market, but you may not have considered them as a supplier for your new boiler.
Well, the great news is that their innovative approach to technology has transferred to the boiler market with great success.
In this article, we're going to bring together everything that you need to know about Zanussi boilers. From the new boiler cost to model reviews and warranty details, it's all here!
Zanussi no longer sells boilers, but you can get a fixed price on all the best boilers and brands online now with Boiler Central
Get an online fixed price in 20 seconds:
What kind of fuel does your boiler use?
About the Zanussi Brand
The Zanussi Company was established in 1916 by Antonio Zanussi. Based out of a small workshop in the village of Pordenone in north-eastern Italy, Antonio's first products were home stoves and wood-burning ovens.
It wasn't until 1946, when the business passed to Antonio's sons, that the company diversified and developed to have a workforce of over 300. This is when the range of Zanussi products really began to expand.
Zanussi quickly became known for their research and design of new and innovative products, and this is a tradition that they are still strongly associated with today. Zanussi is now owned by The Electrolux Group, and they have a global annual turnover in excess of $16 billion. They are now the worlds' second largest appliance maker.
Zanussi Ultra Combi Boilers and Ultra System Boiler Reviews
Zanussi has two boilers in their range, the Zanussi Ultra Combi and the Zanussi Ultra System. Gas combi boilers are an excellent solution for smaller homes with one bathroom. They heat the water on demand, so that means there's no need to find room for a hot water tank.
If you look at the boiler, these look exactly like the Ideal Logic combi boiler, which is pretty much what they are but with a Zanussi badge.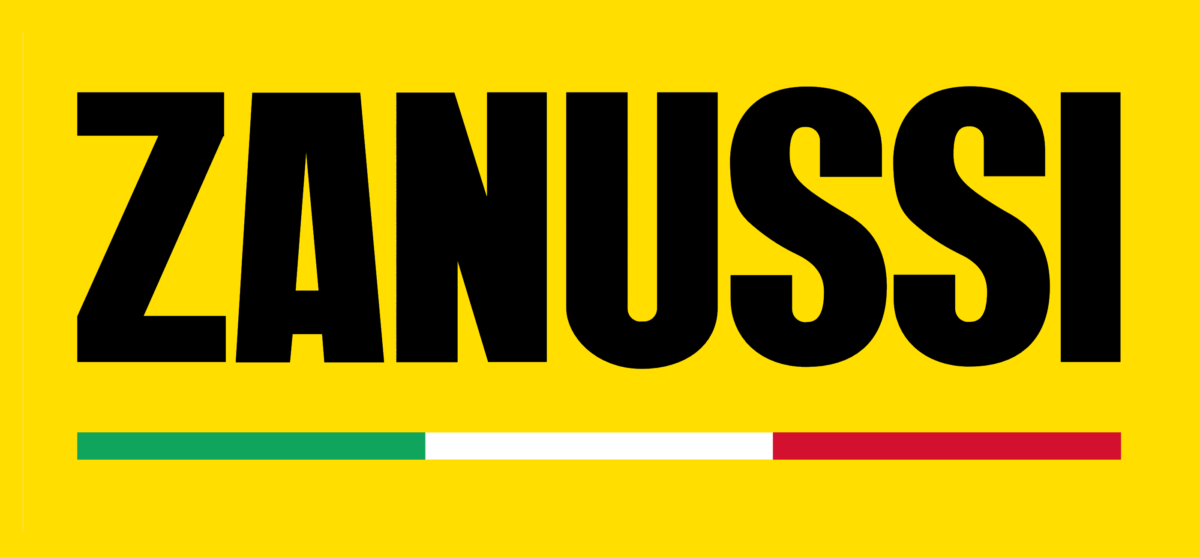 Combination boilers are also considered to some of the most efficient solutions for heating your home. The challenge for combis comes when there is a need for hot water from more than one point. So, if someone is having a shower, and the hot water tap is turned on in the kitchen, they may suddenly find that shower isn't so warm anymore!
System boilers, meanwhile, are excellent for larger homes where there is a high demand for hot water. If you have more than one bathroom and they're often in use at the same time, then this type of boiler will ensure that you still get hot water to both outlets. Even the best combi boilers can't compete when it comes to using 2 or more taps.
This often makes them a good solution for larger families and homes. The downside to the system boiler is that you need a hot water cylinder. These are usually stored in the airing cupboard, but if space is tight in your home, then this might cause logistical challenges.
Zanussi Ultra Combi 30kW Gas Boiler
As you would expect, there is a strong emphasis on the reliability of the Zanussi combi boiler. That's also combined with an ease of installation, which will also make them a favourite with the engineers! We've picked out the key aspects that we believe make this a boiler to have earned a place on your shortlist.
Get an online fixed price in 20 seconds:
What kind of fuel does your boiler use?
Honeywell Gas Valve
The boiler contains the latest Honeywell gas valve. This critical component of your boiler controls the gas flow into the boiler and then on to the burner. So, as you turn up the boiler controls, the valve opens up more to allow more gas to come through.
When you turn your heating down, the gas valve closes to ensure that less gas is allowed through. One of the problems that can happen on a boiler is a build-up of dirt and carbon on the gas valve, which then causes it to stop operating correctly.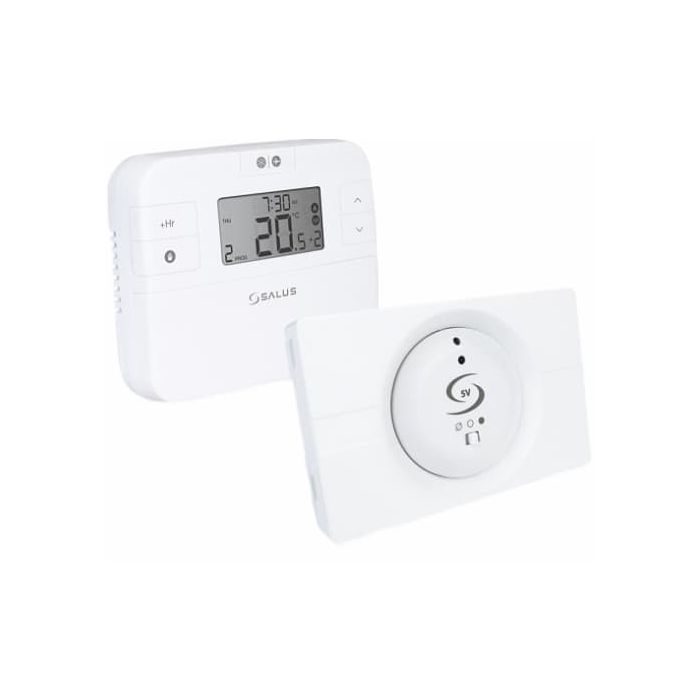 However, this is not a cheap part to replace, and if the engineer needs to remove it, once the seal has become broken, it has to be replaced. This all means that having a high-quality gas valve, such as the one from Honeywell, will reduce the likelihood of problems and of an expensive replacement becoming necessary.
Boiler Frost Protection
The more that your boiler does automatically, the less that you need to worry. This is precisely the case when a boiler has built in frost protection. With the boiler being full of water, if the temperature hits the freezing point, then you could find yourself with frozen pipes.
The frost protection system kicks in when the water within your boiler hits a temperature of 5°C. It then causes the boiler to turn on to begin heating the water. Once the water temperature gets to 10°C, then the boiler turns itself off again.
Built in Easy-to-Use Filling Loop
From time to time, all boilers will need a top up of water. This then maintains the correct ratio of water to air within the system, which in turn makes sure that the boiler pressure is at the right level.
To fill the boiler, you need a filling loop that connects to the pipes to then use to add the water. This then becomes a bit of a nightmare trying to remember where it is and then fitting and removing it without spilling water everywhere.
Having a built-in filling loop makes the job so much easier!
Fully Modulating Operation to Low Outputs
When we talk about boiler modulation, it means the ability of the boiler to turn down the output. So, if you had, say, a 20kW boiler but you only needed 10kW, the boiler can turn down its flame by 50% therefore making it much more energy efficient
Without modulating in place, the boiler would turn itself on for five minutes and then back off for 5 minutes to achieve that lower output level. As you can imagine, this then reduces the number of stops/starts for the boiler, which in turn reduces the wear and tear on the system.
Automatic Bypass Valve
Bypass valves are fitted between the boiler and the radiators. They connect between the flow and return pipes and ensure that there is a constant minimum flow rate through the heat exchanger.
They also provide heat dissipation when there is a pump overrun. This allows the pump to circulate the water once the boiler has been switched off and dissipates any residual heat.
When you have a bypass valve fitted, it prolongs the life of the boiler while also improving its efficiency and reliability.
Get an online fixed price in 20 seconds:
What kind of fuel does your boiler use?
Zanussi Ultra Combi 25kW Gas Boiler
The 25kW Ultra Combi is exactly the same model as the Ultra Combi 30kW, other than it has a slightly lower heating output.
Zanussi Ultra System 15kW Boiler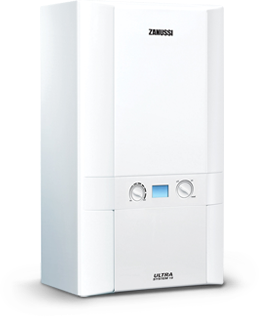 The 15kW Zanussi Ultra System Gas boiler is an excellent choice for homes with higher hot water demands or those who have several bathrooms. That's because the hot water is supplied from the hot water cylinder meaning that there is a ready supply to call on whenever needed.
We've pulled out some of the key features of this range of Zanussi gas boilers to help you see if it's a good match with your requirements.
Compact Size
With its ability to fit into a standard kitchen cupboard, the Ultra System boiler is easy to find room for. It stands 700mm tall by 395mm wide and 278mm deep. It also weighs just over 27kg which makes for an easier installation.
Built-in Condensate Trap
Did you know that a boiler can produce nearly two litres of condensation every hour? While the condensate isn't dangerous to you, it does tend to be slightly acidic. That then means that it can have a corrosive effect on metals, so it's essential that it quickly drains from your boiler to prevent any damage from being done.
The condensate trap collects and then releases all the condensation that your boiler has produced and then directs it out of the house.
Fully Modulating
Just as with the combination boiler, the system boiler is also fully modulating and for the Ultra System 15kW model, that can be right down to 4.8kW. That, in turn, can mean some significant savings on your fuel bills and increased longevity for your boiler.
Zanussi Ultra System 18kW Gas Boiler
The Zanussi Ultra System 18kW gas boiler has all the same functionality as seen on the 15kW boiler. With that slight difference of output, it makes the 18kW suitable for homes with between 10 and 15 radiators, while a 15kW boiler is more suited for homes with fewer than ten radiators.
Zanussi Ultra System 24kW Gas Boiler
This next step up in size for the Ultra System boiler means that this range is suitable for a wide range of property sizes. 24kW is at the upper range of the recommended boiler size for homes with between 10-15 radiators. So, that might mean that it's a good choice if you're at the upper end of that scale or if you have a large home which means that the hot water has a long way to travel to reach the radiators.
Zanussi Ultra System 30kW Gas Boiler
At the top of the size range for the Ultra System boilers is the 30kW model. This is suitable for homes with between 15 and 20 radiators. The one other difference compared to the other versions is that the modulating ability is down to 6.2kW rather than the 4.8kW seen in the smaller boilers.
Get an online fixed price in 20 seconds:
What kind of fuel does your boiler use?
25kw or 30kw – How to Decide What Zanussi Combi Boiler is Best for Your Home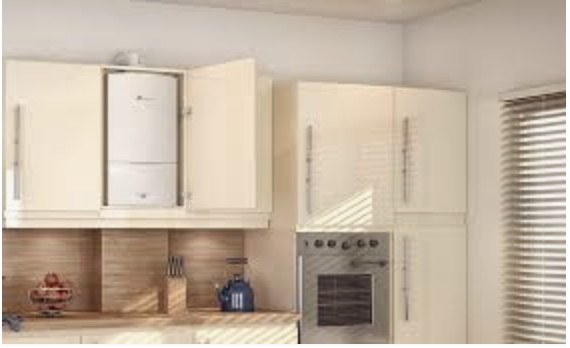 When you are trying to make a decision about what would be the best model size for your home, it generally comes down to how many radiators you have fitted. Now, this isn't an exact science, and there can be other factors that influence the size of the boiler but as a rough guide:
If you have up to 10 radiators, then a 24–27 kW boiler is recommended
If you have 10 to 15 radiators, then a 28–34 kW boiler is recommended
So that means that the Zanussi Ultra Combi 25kW and 30kW boilers are likely to good choices for most family homes.
Zanussi Boiler Prices – Are they Good Value for Money?
Well, here comes a slight challenge because Zanussi does not publish the prices of their boilers. That means that the only way to get a quote is to contact Zanussi with the details of your requirements, and then they will provide you with pricing.
We can't help but wonder whether the reason why Zanussi is not such a well-known name within the boiler world is this policy. With the ease of gathering information on the web, we expect to be able to get pricing any time, night or day. When we can't easily find out the cost of a Zanussi boiler, then it's likely that we will start to research other suppliers.
If you think the boiler is out of your price range, then why not consider paying monthly for a boiler with finance to spread the cost?
What Are the Benefits of Using a Zanussi Boiler?
Well Established Company
The chances are that you're familiar with the company name before you even considered buying a boiler replacement. In contrast, you may not have heard of companies such as Ravenheat and Alpha. With that history comes a company with the infrastructure to ensure that spare parts are readily available and to also have a solid commitment to customer service.
High Level of Efficiency
All boilers that burn natural gas produce some waste gases. That then means that not all of the fuel that is used is then converted into energy to heat your water and home. Zanussi has produced boilers that are able to achieve efficiency levels of between 92-93%. This places them in the top category for energy-efficient boilers.
Zanussi Boiler Warranties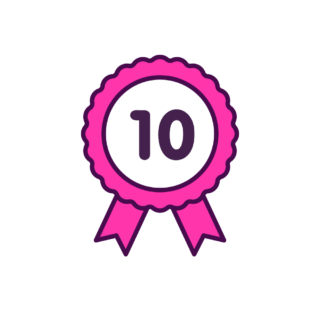 Zanussi offers a standard warranty period of 12 months warranty. However, this can be extended to 10 years warranty if the boiler is fitted by a Gas Safe engineer and you also sign up for their annual service agreement.
As an alternative, do consider arranging your own independent boiler cover. For a small payment each month, you'll be covered for call outs when there are problems with your boiler, and many plans also provide the annual service as well.
Get an online fixed price in 20 seconds:
What kind of fuel does your boiler use?
Common Zanussi Boiler Problems and Errors
As with all boilers, there are some problems which crop up more often than others. All manufacturers equip their boilers with the ability to display an error code should there be a malfunction. This then provides you with some information on what the problem is and also whether you might be able to fix it yourself. We have a complete guide to Zanussi error codes which you can find here.
Boiler Keeps Shutting Down
If your boiler is working one minute and then shuts down the next, then there's a good chance that it's being caused by a lack of waste flow within the system. Now, there are a number of reasons that this can happen, including:
Valves that have got stuck in the closed position
Air within the system
Pump failure
Before calling out an engineer, it's worth trying to bleed your radiators first. If you hear a hiss of air escaping when you turn the radiator key, then this may have fixed the problem. Try resetting the boiler to see if it's then back up and running normally.
Leaks in the System
A tiny leak may not look like much of a problem. You might decide to place a bowl underneath to catch the water and prevent damage to your flooring. But you need to be aware that all leaks start off small and get bigger and bigger over time. You also need to consider that a leak is often found at a valve or seal. That means that there has been some corrosion which could lead to rust and debris entering your heating system. It could also lead to the boiler electronics short-circuiting.
Getting a small leak fixed will be a much quicker and less expensive undertaking if you get it fixed as soon as possible. Leaks are a very common problem with heating systems, so we've written a complete boiler leaking guide on this issue to help you get it sorted out quickly.
Low Boiler Pressure
If your boiler pressure drops to below 1 bar, then it's likely to start causing problems in generating hot water. There are several reasons as to what's causing the low pressure, and these can include:
A leak within the central heating system
A leak from the pressure relief valve
A faulty expansion vessel
An airlock in the system
Pipes that have become corroded
Because there are several different reasons for the problem, this needs to be checked by an engineer who can fault find to establish the issue.
Get an online fixed price in 20 seconds:
What kind of fuel does your boiler use?
Comparing Zanussi To Competitor Boiler Brands
With so many boiler companies, you might be wondering how Zanussi matches up to the competition. We've analysed their offering to the other top companies to help you in making your choice.
Zanussi vs Viessmann
Viessmann has a history within the manufacturing of heating systems which stems over a hundred years. They experienced rapid growth during the economic boom in the 1950s and by 1960, they had over 350 employees and were manufacturing 5,000 furnaces each year.
Viessmann now provides boilers to customers across the world from their offices in twelve different countries. This is a company that has become well known for both the quality and efficiency of their Vitodens boilers.
One critical deciding factor for many consumers is the length of the warranty. Knowing that your boiler is covered provides absolute peace of mind against unexpected repair bills. Viessmann offers a standard warranty of between 2 and 5 years. The exact length depends on the boiler model. So, they definitely beat Zanussi, who only offer a standard 12-month warranty. Both companies offer extended warranties though these do require you to meet additional requirements, which might include having your boiler fitted and serviced by an accredited engineer.
Zanussi vs Vaillant Boilers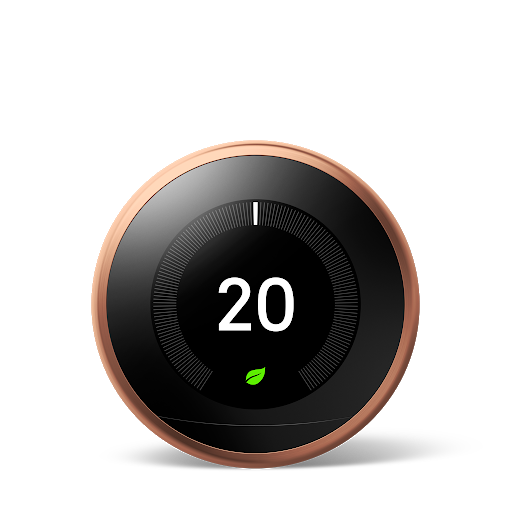 Vaillant is another German company, this time founded in Remscheid by Johann Vaillant in 1874. It didn't take long for Vaillant to start to earn the company's reputation for innovation because just ten years later, he devised a 'closed system' gas bathwater heater. This huge breakthrough in the heating world meant that water could be run through a closed pipe as a gas flame heated it.
If you're looking for a range of boilers to choose from, then you are pretty limited by the range of Zanussi gas boilers. That's because they have just one combination boiler and one system boiler.
Vaillant meanwhile has five different combi boiler ranges to choose from with a range of sizes within each. This then enables you to find the boiler that meets your needs and the one which offers a range of extras to simplify use and reduce your energy costs.
Zanussi vs Worcester Boilers
Worcester was initially set up in a city of the same name within the UK. They started operations in 1962 and quickly became a trusted name within the world of heating. They were floated on the London stock exchange in 1986, and then in 1992, they became part of the well-established Bosch Group.
The name Worcester Bosch has become synonymous with quality. However, they also have a reputation for their boilers being more expensive than similar boilers from other companies. This again can be where promotions and extended warranties can make all the difference. As standard, Worcester Bosch offers a two-year warranty on most of their boilers, though this is extended to five years for their Greenstar HE (High Efficiency) range of gas-fired boilers.
As with Zanussi, warranties can be extended based on installation by accredited engineers.
Get an online fixed price in 20 seconds:
What kind of fuel does your boiler use?
Zanussi vs Alpha Boilers
Alpha may not be as well known in the UK compared to say Baxi or Worcester Bosch, but they're an upcoming company who are growing their presence within the boiler marketplace. Alpha was established in Italy, where they are the number one supplier of home boilers. They are also part of the Immergas Group, which has a considerable presence across Europe.
Alpha has become very attractive when there is a tight budget for a new boiler. Their entry-level boilers start at just £500. with Alpha has, however, developed a strong name for themselves within the budget boiler field. IF we then compare warranties, Alpha offer a standard 2-7 years on their combination boilers with the option to extend this by another three years when purchasing their premier pack. While this doesn't reach the ten years offered by Zanussi, there is no requirement to use an Alpha accredited installation engineer.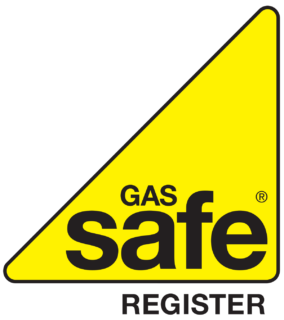 Zanussi vs Ideal Boilers
Ideal is another boiler company based in the UK with a head office up in Hull. Established in 1906, they have a history of bringing new and innovative products to the market. Ideal has also become well known for its commitment to producing highly efficient boilers. The Logic range, which was launched in 2009, offered a 90% efficiency level, which then was one of the most efficient boilers available in the domestic market.
Ideal offers a number of highly affordable boilers, so if money is tight, then this could be another brand to take a look at. That doesn't mean to say, though, that they have scrimped on their warranty offering. Their premium model, for example, the Vogue, offers an impressive 12 years covering both parts and labour costs.
Zanussi vs Glow Worm Boilers
Glow-worm was founded in the UK back in the 1930s and, at that point were based in Derbyshire. In 2001, they became part of the Vaillant group. Glow Worm has an excellent range of products from budget through to premium. In their combi range alone, they have seven different products, all of which are ErP rated as A.
That means that they achieved top levels of efficiency, resulting in a lower environmental impact and reduced household fuel bills. It's worth mentioning that both of Zanussi's boilers, the Ultra Combi and the Ultra System, have also been ErP rated as an A.
The Glow Worm standard warranty does vary quite a bit depending on the model chosen. One highlight is their Energy Combo boiler which comes with an 'out of the box' seven years cover.
If you have the boiler installed by one of Glow Worms Club Energy Installers, then this goes up to an industry-leading 15 years. If we take warranty length to be a sign of a manufacturer's confidence in their products, we can say that Glow Worm is more than happy to stand right behind their range.
Conclusion on Zanussi Boilers
At the end of the day, everyone wants a hassle-free boiler that meets their needs without really needing to think about it again. So, what are the best gas boilers? Well, that needs to take into account the size of your home and your hot water needs.
This is where our fixed price quote service comes in. That's because it allows you to enter just a few details about your heating and hot water needs, and you'll be presented with a number of suggestions for boiler deals that are a perfect match. We even have some cheap boilers for those on a budget. And the best part is that once you've made your mind up, you'll also be able to book your installation date!
Get an online fixed price in 20 seconds:
What kind of fuel does your boiler use?