What Is Central Heating Cover?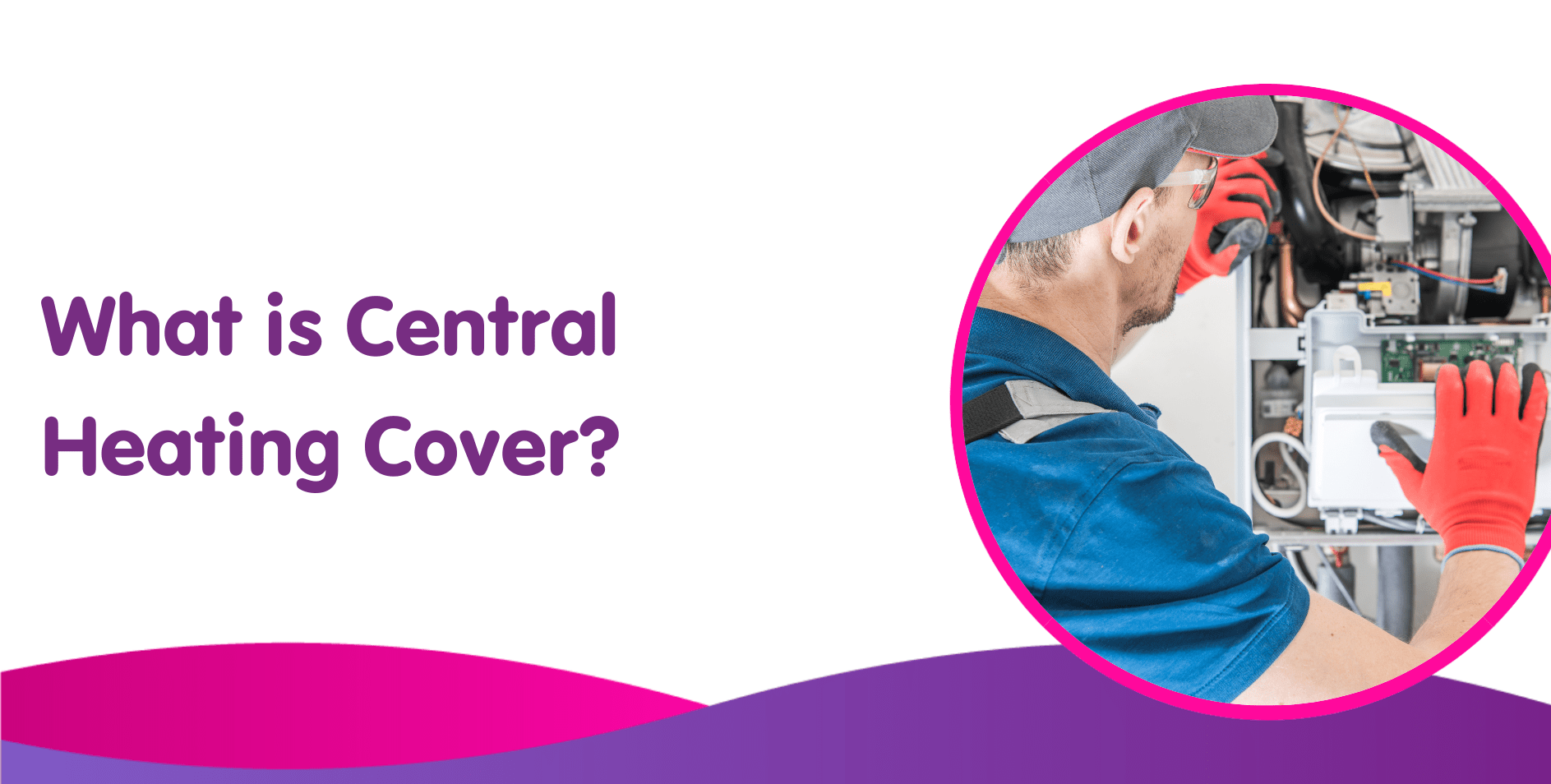 What is Central Heating Cover, and Why is it Important?
Noisy pipes that clunk and bang in the night can be more than just a child's nightmare, they could be signs that your home's heating system is as ghastly as the potential ghouls in the night.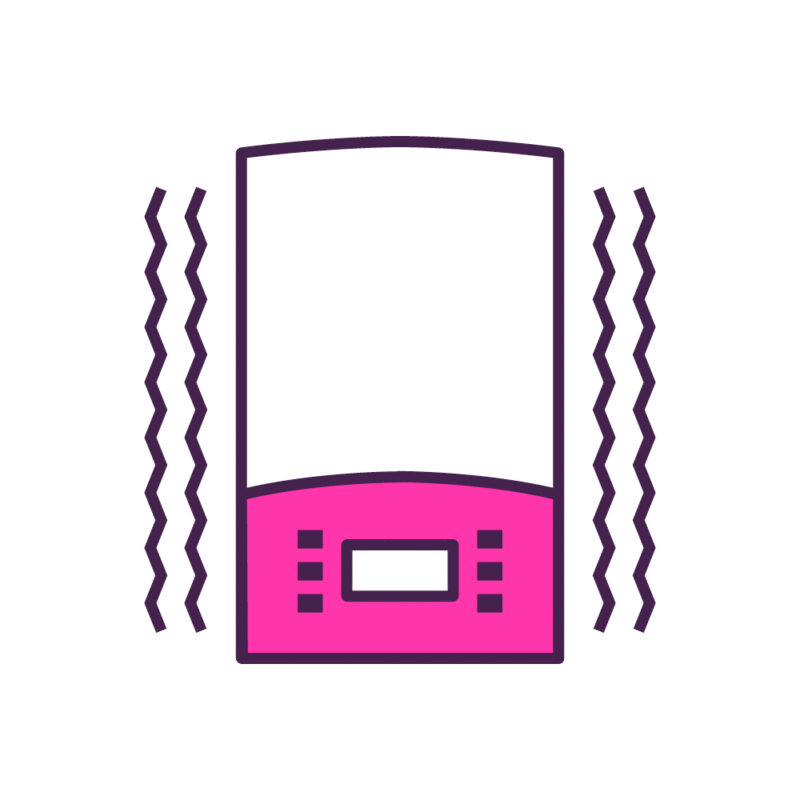 If your looking for someone to call in a pipework or radiator emergency, then central heating cover provides homeowners with a safety net, offering protection and peace of mind when it comes to their central heating system.
It is similar to an insurance policy that covers the costs of repairs, heating/boiler service, and breakdowns related to the central heating system in your home.
With central heating cover, you can avoid unexpected expenses and ensure that your heating system remains in optimal condition throughout the year.
Get Boiler & Central Heating Cover
Get an online fixed price in 20 seconds:
What kind of fuel does your boiler use?
Central Heating Cover Definition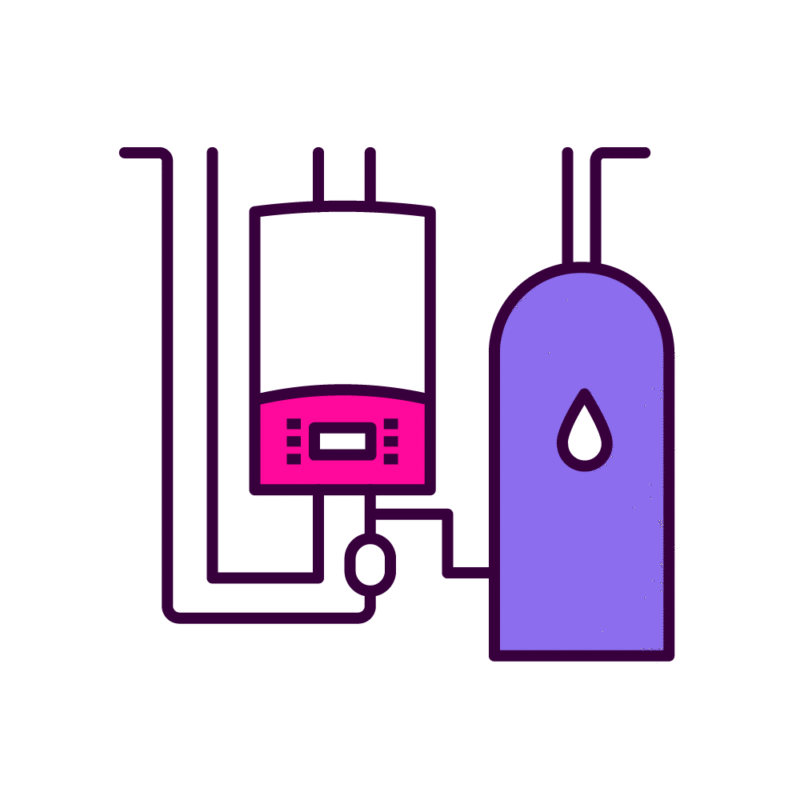 Don't leave it till your fingers are too cold to dial the number when winter arrives. The last thing you want is for your central heating system to break down, leaving you in the cold.
Central heating cover acts as a safety net, ensuring that you have access to professional assistance whenever you need it. It provides cover for various components of your heating system, including the boiler, radiators, pipes, and controls.
By getting ahead of the game and investing in central heating cover, you can enjoy the warmth and comfort of a well-functioning heating system, even in the coldest months.
Get Boiler & Central Cover
What Does Central Heating Cover Include?
with a wide range of boiler cover and breakdown insurance options available from many different companies, it can be confusing. Central heating cover typically offers a range of cover options to suit different needs and budgets. The specific components covered may vary depending on the provider and the level of cover you choose.
In general, central heating cover includes protection for your boiler, radiators, pipework, and controls.
For instance, a basic plan may cover the boiler only, while a more comprehensive plan may extend cover to radiators and pipework. Some providers also offer optional extras, such as cover for thermostat replacement or power flushing.
The level of cover you select will determine the extent of protection you receive. Therefore we can stress enough just how it's important to carefully review the cover details provided by different providers and choose a plan that best meets your requirements.
Get Boiler & Central Cover
Benefits of Central Heating Cover
Investing in central heating cover comes with several benefits that can greatly enhance your home comfort and financial security.
Peace of Mind
One of the main advantages of central heating cover is the peace of mind it provides. Warmly and lovingly knowing that you have a reliable support system in place can alleviate year round concerns about unexpected breakdowns or expensive repairs.
With central heating cover, you can rest easy knowing that help is just a phone call away. So who you gonna call? Boiler Central, of course.
Cost Savings
Another benefit of central heating cover is the potential cost savings it offers. When a breakdown occurs, the cost of repairs or replacement parts can quickly add up.
With a central heating cover policy, these costs are typically covered, helping you avoid significant financial burdens. In the long run, this can save you money and provide a sense of financial security.
Convenience and Support
Central heating cover also offers the convenience of professional support. If your central heating system encounters an issue, you can simply contact your provider and arrange for a qualified engineer to visit your home and assess the problem. This saves you the hassle of finding and hiring a reputable technician independently.
Get Boiler & Central Cover
How Does Central Heating Cover Work?
Work is what the engineers will do as and when required, and luckily for all our BC customers, central heating cover operates similarly to other insurance policies. Once you have selected Boiler Central as your cover provider because we're brilliant and purchased a plan, you are eligible to receive the benefits of the cover.
If your central heating system experiences a breakdown or malfunction, you can contact your provider's helpline. They will typically have a 24/7 support line to ensure assistance is available whenever you need it. Upon reporting the issue, the provider will arrange for a qualified engineer to visit your property and diagnose the problem.
It's worth noting that most central heating cover plans include call-out fees and excess charges. A call-out fee is a fixed amount you may need to pay each time an engineer visits your property. Excess charges refer to the portion of the repair or replacement cost that you are responsible for. These details will be outlined in your policy, so it's essential to review them carefully.
Get Boiler & Central Cover
Choosing the Right Central Heating Cover
This is the most important part! Don't pay any more than you after getting under-covered. Selecting the right central heating cover for your needs involves considering a few key factors. Here are some tips to help you make an informed decision:
Cover Level: Assess the cover options offered by different providers and determine which components of your central heating system you want to protect.
Cost: Compare the prices of different plans and consider the overall value you'll receive based on the cover provided.
Provider Reputation: Research the reputation and customer reviews of different providers to ensure they offer reliable and prompt free annual boiler service.
Additional Benefits: Consider any additional benefits or features included in the plan, such as annual servicing or discounts on repairs.
By taking about 1% of your day and carefully evaluating these factors, you can find the most suitable central heating cover that aligns with your requirements and budget.
Get Boiler & Central Cover
The Difference Between Boiler and Central Heating System Cover
Boiler and central heating system cover refer to one of the types of policies that provide protection and service for your boiler and heating system. While the terms "boiler" or "heating system" are sometimes used interchangeably, they do have distinct meanings.
A boiler (the big white thing stashed away) is a specific component of a heating system. It is responsible for your hot water supply, which is then circulated through pipes and radiators to provide warmth throughout a building. On the other hand, a heating system encompasses the entire setup, including the boiler, pipes, radiators, controls, and other components necessary for heating the property.
When it comes to boiler cover and central heating system cover, it typically includes protection for both the boiler and the wider heating system. This means that if your boiler or any part of the heating system breaks down, the insurance policy can provide cover for repairs or replacements.
Boiler and heating system cover can vary depending on the provider and the specific policy. Some policies may offer protection against a boiler breakdown, while others may also cover issues such as boiler leaks or gas leaks. It's important to carefully review the policy details to understand what is covered and any exclusions or limitations that may apply.
Get Boiler & Central Cover
Frequently Asked Questions
Can I get central heating cover for my rental property?
Yes, many providers offer central heating cover for rental properties. It's important to check with the provider about any specific terms and conditions that may apply.
Is central heating cover the same as boiler cover?
While central heating cover often includes boiler cover, it extends protection to other components of the heating system as well. Boiler cover focuses solely on the boiler unit.
Do I need central heating cover if I have a warranty on my boiler?
Having a warranty on your boiler provides some level of protection, but it may not cover all components or when your boiler breaks. Central heating cover can offer more comprehensive protection for your entire heating system.
What happens if my central heating system breaks down and I don't have cover?
If your central heating system breaks down and you don't have cover, you'll be responsible for the costs of repairs or replacement parts. This can be a significant financial burden, especially if major repairs are needed.
Can I upgrade or change my central heating cover plan?
Yes, most providers offer flexibility to upgrade or change your central heating cover plan. Contact your provider to discuss any desired changes and they will guide you through the process.
What is boiler insurance?
In the UK, boiler insurance cover is especially popular due to the prevalent use of gas boilers. These policies can offer so much by ensuring that if your gas boiler encounters a problem, qualified engineers will be available to assess and rectify the issue.
This can help to avoid potentially costly repair bills and ensure that your heating system is in good working order.
What over types of heating cover is there?
Boiler breakdown cover
Home electrics cover
Gas central heating cover
Get Boiler & Central Cover
Conclusion
In conclusion, central heating cover offers homeowners protection, peace of mind, and cost savings by providing cover for their central heating systems.
By choosing the right plan, homeowners can ensure that their heating systems are well-maintained and promptly repaired in the event of a boiler breakdown. With professional support and coverage for various components, central heating cover is an essential investment for those seeking comfort and convenience throughout the year.