Gas Safety Certificate And Boiler Service – What's The Difference?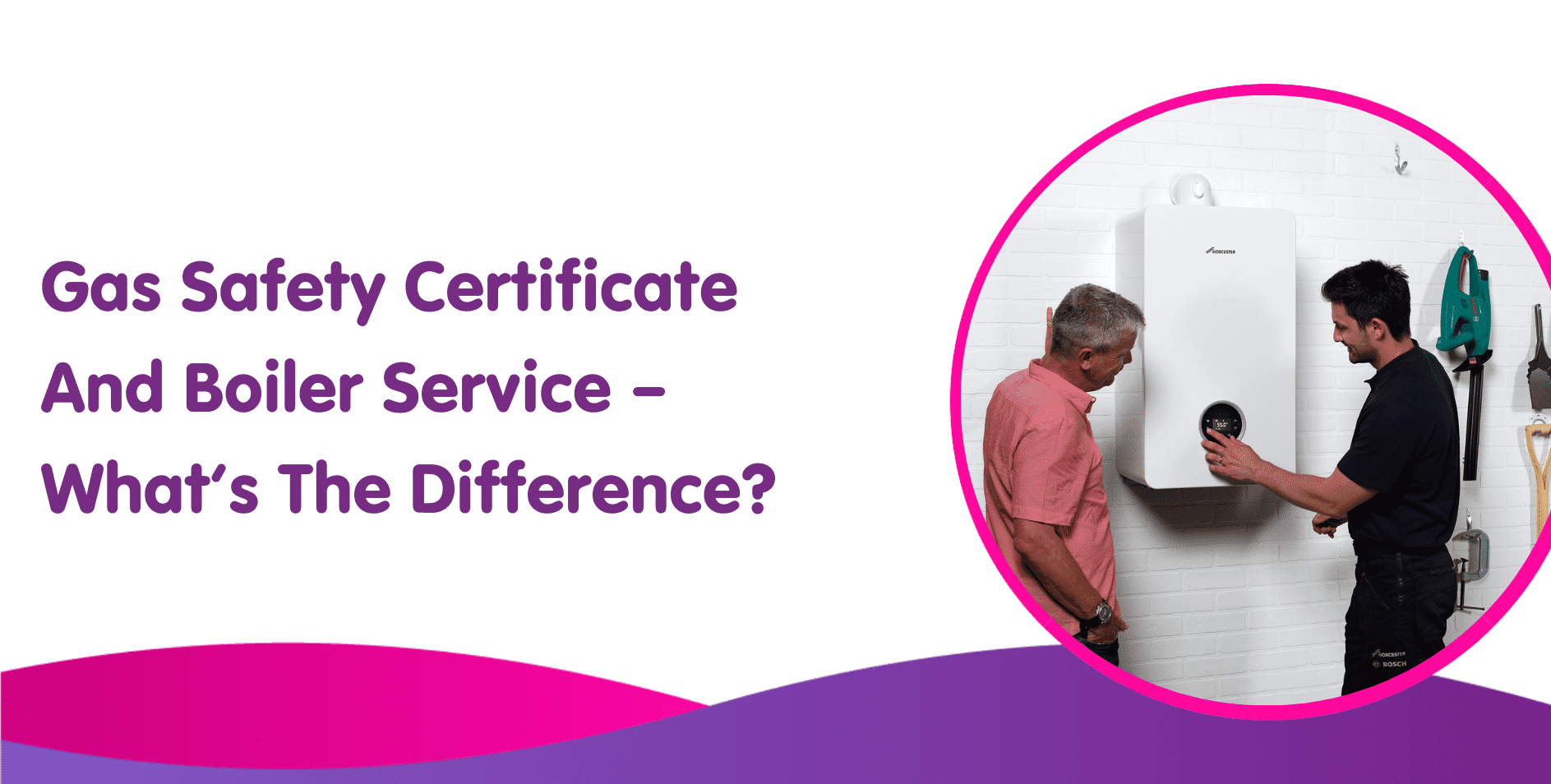 What's the difference between a boiler service and a gas safety check?
The best way to ensure your gas boiler's safety, efficiency, and reliability is to have the appliance inspected annually by a Gas Safe registered engineer, however, you may be unsure whether you need to book a boiler service or a gas safety check.
What's the difference between a gas safety check (gas safety certificate) and a boiler service?
This is a fairly common question among property owners and landlords, and this guide serves up answers, so keep reading.
Book my service
Get an online fixed price in 20 seconds:
What kind of fuel does your boiler use?
What is a Gas Safety Check?
A gas safety check refers to the inspection carried out on gas appliances. Gas safety checks are legally required for landlords in the UK and must be done every 12 months. During the annual inspection, a Gas Safe engineer checks your gas appliances to ensure they are working at the right operating pressure, burning correctly, and are generally safe.
After this check, the engineer issues a certificate (gas safety certificate) detailing all the checks they carried out. The documentation (also known as a gas safety record) usually signifies that your gas appliances are good for the next 12 months. If you have boiler cover you can get a free service every year
Book my service
What is a Boiler Service?
A boiler service is a thorough check of the gas appliance. Typically, a boiler service includes all the inspections in a gas safety check and more. An annual boiler service is not the same as a boiler repair job.
Instead, it is a comprehensive check on individual parts of a boiler that is already working 100% correctly. If not, the boiler may need fixing, part replacing or perhaps you may need to replace a gas boiler instead.
During a boiler service, the engineer checks various boiler components to ensure they are clean and working efficiently. The boiler's front cover is removed, burners are cleaned, seals are changed, and the gas appliance is essentially stripped down for a more in-depth check.
Boiler service does not include plumbing and drainage unless you have the correct boiler cover. If you are asking yourself, how much does a boiler service cost?, then read our guide or book online now.
Book my service
Gas Safety Certificate and Boiler Service – What's the Difference?
A gas safety check and a boiler service are two different things. Perhaps the easiest way to explain the major difference between the two is by using a car's MOT test and service.
In the UK, the MOT test is performed annually to ensure a car's roadworthiness and overall safety. In other words, passing the MOT test means it is okay to drive your car on the road.
On the other hand, a car service is a more in-depth maintenance check-up of the car's parts. It may involve flushing out the coolant, changing filters, oils, and spark plugs, as well as inspecting brakes, steering, wheel bearing, and suspension.
Now, think of a gas safety check like the annual MOT test, while a boiler service works similar to a more comprehensive car service.
Another difference between the two is that one is required while the other is not. In the UK, a gas safety check is legally required as the minimum routine inspection on gas appliances, and it is carried out every 12 months to ensure user safety and the effectiveness of appliances.
On the other hand, boiler service is not a legal requirement. That notwithstanding, it is important to book a service at least once a year to keep your new boiler working as it should. This will help you save money on energy bills. Besides, services will ensure that your manufacturer warranty remains valid throughout the warranty period.
Lastly, a gas safety certificate or check is performed on multiple gas appliances, including ovens, cookers, and fires. On the other hand, a boiler service only focuses on a boiler.
Book my service
What Is Involved In A Gas Safety Check?
The primary goal of a gas safety check is to ensure that your gas appliances are working as they should.
Typically, the inspection includes checking boiler pressure, air supply, and safety devices. It also involves checking how correctly and efficiently the gas is being burned.
Chimneys, flues, and ventilation channels are also checked to ensure that harmful gases are expelled safely out of the property.
The safety check usually starts with a visual inspection of the various gas appliances and the entire flue system. The engineer can detect any distress signs in the flue system and whether the ducts are installed correctly according to the manufacturer's instructions and comply with building regulations.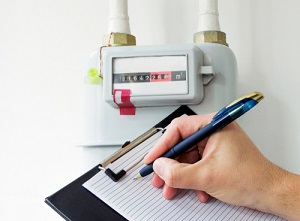 Also, all the seals on the internal air vents are inspected for any signs of leaks. To do this, the combustion cover is removed to allow the engineer to inspect the seals.
Another important part of the safety inspection involves checking the gas rate to see if there is an adequate fuel supply. The pressure relief devices are checked for signs of malfunction or leakage in a sealed system. In an open vented system, the ball valve in the feed and expansion cistern is checked to ensure it is operating as it should.
Landlords must ensure that their properties comply with safety regulations by allowing a Gas Safe Registered engineer to carry out gas safety checks on their appliances and pipework once a year.
After the annual gas safety check, a Landlord Gas Safety Certificate is issued showing the details of the inspection, including:
The location of the gas appliances and pipework tested.
The gas appliances tested.
Any potential safety issues detected.
Any remedial work required.
When the inspection was carried out.
Details of the engineer who performed the check.
Address of the property and details of the landlord or letting agency.
Book my service
What Does a Boiler Service Involve?
Typically, a boiler service involves removing the appliance's front cover, inspecting the individual parts, and cleaning the inside. This service is performed once a year after the first 12 months from the installation date.
After working and burning gas for an entire year, it is normal for dirt and debris to impact the functioning of certain boiler components, meaning you need to run a boiler service after every 12 months.
If you ignore this and continue to use the boiler without running an annual service, it won't be long before the appliance develops faults and may even stop working altogether.
To avoid annoying boiler issues or even major system faults, it is always a good idea to run annual services. During a gas boiler service, the engineer will perform one or more of the following checks and services:
Clean the flue ways.
Inspect the spark gap, flame rectification probes, etc.
Inspect the insulation shields or panels.
Check the dilution levels of the inhibitor. A top-up will be done if the levels are low.
Check to see if there are any vent points around the system that need bleeding.
Replace the door seals if necessary.
Plus, the heating engineer will also check for any leaks in the pipework. Similar to what's applicable in a gas safety check, the engineer will also test the expansion vessel to ensure the boiler has the correct pressure.
To end the service, the boiler specialist will turn on the appliance and listen for any abnormal sounds or noises. Once they confirm that everything checks out, they will record all the details of the boiler servicing in the benchmark log, usually at the back of the manufacturer's instruction booklet.
Book my service
Gas Safety Certificate and Boiler Service: Which One Do You Need?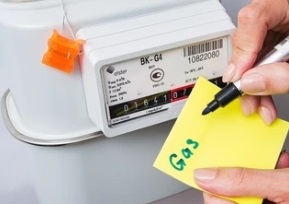 An annual gas safety check is required if you are a landlord in the UK. Homeowners are not required by law to do this, but it is recommended to do an annual safety check on all your gas appliances.
Gas appliances, no matter the type of safety devices they have, pose a risk of producing carbon monoxide. This gas is highly poisonous and can cause severe health hazards if inhaled.
While a boiler service is not a legal requirement in the UK, you must book a boiler service once a year to allow you to maintain your boiler warranty.
Whatever you do, it is important to perform a boiler service or safety check before winter sets in. This will save you the headache of trying to fix or correct a fault with your boiler when the icy weather is already biting hard.
Ensure that your gas appliances are in tip-top condition before the colder months by running a gas safety check or booking your boiler service during summer.