Landlord Gas Safety Certificate CP12 and How To Get One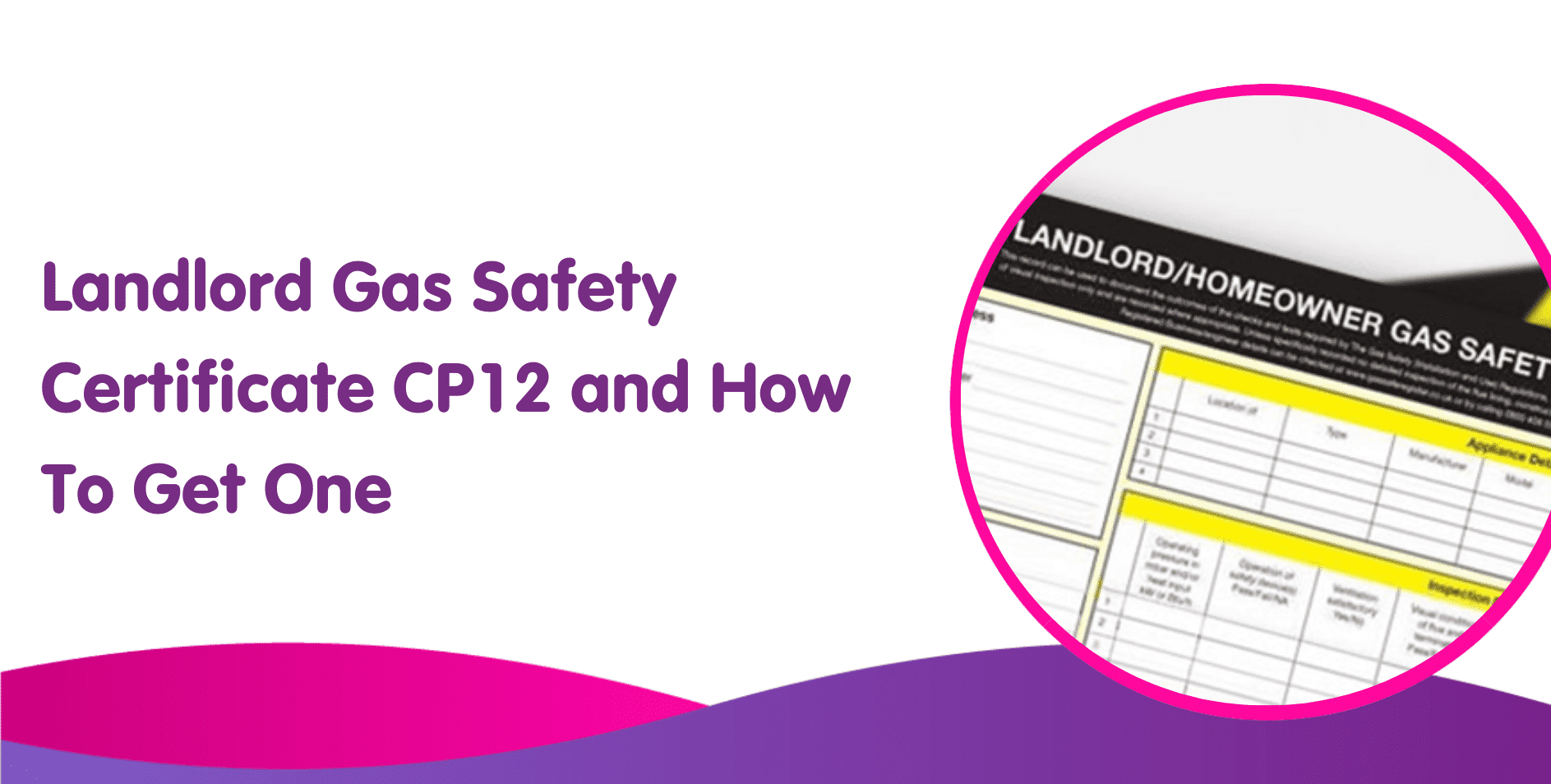 CP12 Gas Safety certificates for Landlords
If you're a landlord in the UK, it is your responsibility to perform annual gas safety checks on your rental property and receive a gas safety certificate or CP12 certificate.
This gives your tenants peace of mind, knowing that your property complies with the law and safety regulations.
But what exactly is a gas safety certificate, and do all property owners need it? Our quick guide will help you figure this out.
If your looking for Landord boiler service then why not consider Landlord boiler cover where you can get a free service every year which is booked in for you so you don't even have to remember!
Multiple boilers for landlords – Buy one boiler get £100 off the 2nd boiler when purchased at the same time – call now on 0808 156 3888 – See our boilers for landlords
Get an online fixed price in 20 seconds:
What kind of fuel does your boiler use?
What is a CP12 Gas Safety Certificate?
The landlord's gas safety certificate or gas safety record is a document that shows the checks carried out on a gas appliance. This is different from a boiler service which is also a requirement by a Landlord. A certified Gas Safe engineer usually fills out the document when performing annual checks on gas pipework and appliances.
On top of the boiler service once a year, you may have heard of the gas safety certificate referred to as the Landlord Gas Safety Record (LGSR) or CORGI Proforma 12 (CP12). All of these mean the same thing and show the following essential details:
Gas appliances tested
Location of the gas appliances and pipework tested
Current or potential safety issues (if any)
Remedial work required (if any)
The details of who carried out the check, when it was done, and the signature of the gas engineer
Property address and details of the landlord or letting agency
The specific details on any gas safety record can vary slightly depending on the company issuing the CP12 gas safety certificate. In any case, it should include the above details (at the very least), and it should be available in hard copy.
What Is Covered In The Gas Safety Check?
The gas safety check ensures that:
All gas appliances on your property are working correctly and are located in the right places
Ventilation channels are in tip-top conditions
Toxic gases are safely expelled outside the property
All the safety devices are in good working conditions
Who is a Landlord?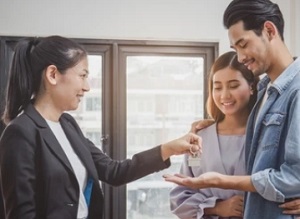 Okay, so you own a property, and like many homes in the UK, your property has gas piping for boilers and other appliances. However, not everyone who owns a property is a landlord. By law, anyone who rents their property for less than a seven-year lease term is a landlord.
The Gas Safety (Installation and Use) Regulations 1998 (GSIUR) requires all landlords in the UK to carry out these checks once per year.
Properties rented out under a lease or licence can be:
Residential dwelling
Room to let
Rented holiday accommodations (flats, cottages, chalets, caravans, etc.).
You are not responsible for gas safety checks or other gas piping maintenance if you rent your property out for longer than seven years.
Do I Need a CP12 Gas Safety Certificate as a Homeowner?
What if you're a homeowner? Do you need a landlord gas safety certificate?
Here's a straightforward answer: no, you are not required by law to have a gas safety record if you are a homeowner.
That said, it is only right that you ensure the safety of everyone in your home by running annual checks on all pipework and gas appliances in your home. We recommend having a Gas Safe Engineer inspect and carry out any repair and maintenance works.
Request the gas safety record from the engineer for proper documentation. In addition to ensuring your home's safety, performing CP12 annual gas safety checks and keeping proper records can come in handy if you ever decide to sell or lease your property at any time.
Landlord's Responsibility for Gas Safety
By law, you are responsible for your tenants' gas safety checks, whether you are a long-term landlord, short-term landlord, or a letting agency. You have the following legal responsibilities:
You must ensure that gas appliances, flues, and pipework are working properly.
You must maintain and carry out repairs to the gas appliances and pipework when necessary or look into a new boiler replacement when needed.
You must ensure that a Gas Safe Engineer inspects the gas appliances, pipework, and flues annually.
You should keep a record of all gas safety checks.
Provide existing and new tenants with a copy of the gas safety records.
Educate all tenants on the importance of gas safety checks and their legal responsibilities to give a Gas Safe registered engineer access during the annual gas safety inspection.
The above notwithstanding, you can't legally force disconnection of gas supply if your tenant refuses access for safety checks or maintenance.
Still, it is vital to show that you have repeatedly explained the importance of safety checks to the tenant in writing. Ensure that you keep a record of all your actions to prove that you have taken all the necessary steps to comply with the law.
To ensure gas safety you should also get a boiler serviced every year, this can be assisted and done for you with a Landlord boiler cover which will include a gas safety check.
Inspecting Boiler Flues
It can be difficult to inspect your property if it has room-sealed fan-assisted boilers with flues that channel harmful gases and by-products outside. That's because these are typically installed in the ceilings or behind walls.
If you're not sure of the boiler type to use for your property, consider reading our detailed guide on the various types of boilers.
During the annual inspection, Gas Safe engineers need to see and inspect the boiler flues as part of the safety checks.
Also, it is crucial to install inspection hatches in your rented property, or else the engineer will formally categorise your boiler as "At Risk," turn off the boiler (with your permission, of course), and recommend not to use it until the inspection hatches are installed.
Before You Hire a Gas Engineer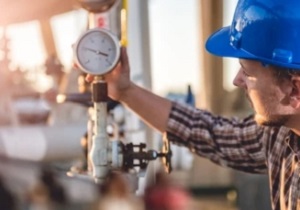 Now that you know the importance of having a landlord gas safety certificate, it is so important to only hire certified engineers to perform the annual gas inspection.
Ensure a qualified and registered gas engineer does the inspection. This is the only way to ensure that the checks are carried out correctly, and proper documentation is provided.
Look for engineers registered with Gas Safe Register, the official registration body for gas engineers in the UK. These experts are legally allowed to perform annual gas safety checks and issue landlord gas safety certificates.
Apart from checking the Gas Safe Register website to know if an engineer is registered with the body, it is also important to make sure their qualifications are up to date.
You can do this by asking for their Identity Card to confirm all the necessary details. A trustworthy and qualified Gas Safe engineer shouldn't have any qualms showing you their Identity Card, as long as you ask nicely.