Landlord Boiler Service Requirements & Booking Guide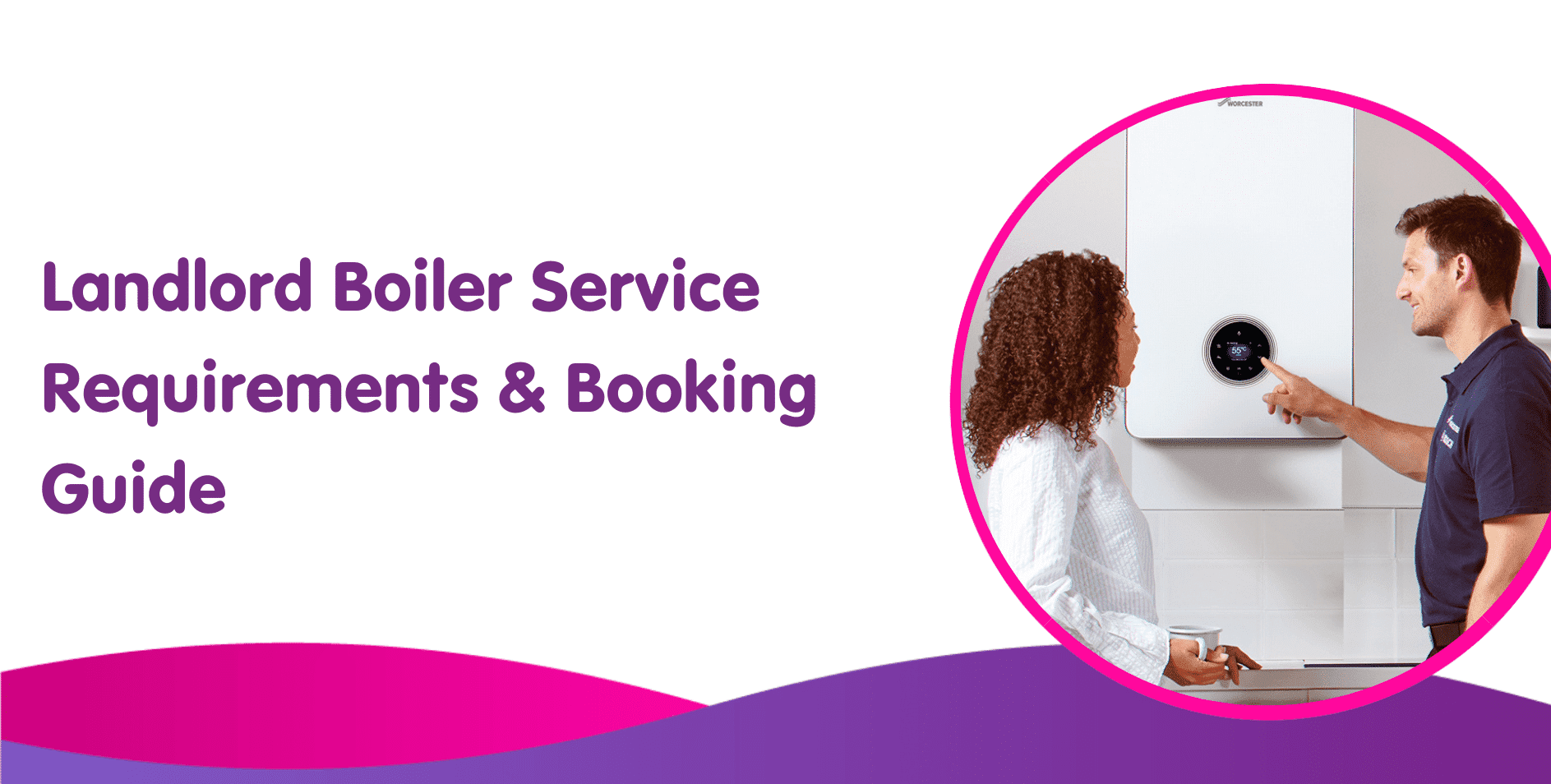 Landlord Boiler Servicing Requirements – What is expected of a Landlord
If you are a landlord, you will no doubt be well versed in dealing with tenants good and bad, so making sure that the boiler in your rented out property is running smoothly can save you a headache all year round.
Regular boiler service can prevent issues that are not only expensive but potentially hazardous to a household. If you are a landlord or a letting agency, you must understand your legal responsibility for maintaining and servicing the various gas appliances, including boilers installed in your rented property.
Call now on 0808 156 3888 – See our boilers for landlords which offer some great deals on multi buy options too.
Book my service
One of the common questions we get asked is who is responsible for boiler services in rented apartments – the landlord or tenant? People also ask, how often should the boiler be serviced? What is the responsibility of tenants in a rented property?
A simple way to ensure a landlord's property is protected is to get boiler cover which includes an annual service and safety check.
This guide provides straightforward answers to these questions and discusses the landlord boiler servicing requirements in greater detail. If you are a landlord, we suggest you keep reading to understand what the law expects you to do about the boilers installed in your rented properties.
Book my service
What the Law Says About Landlord Boiler Service
UK law is clear about who is responsible for maintaining and servicing boilers in rental properties. The law stipulates that landlords or letting agencies must maintain boilers (and other gas appliances) in rented properties.
As a landlord, the law says that you must:
Do a yearly gas safety check on all gas appliances and flues installed in your properties.
Continuously maintain all flues, pipework, and gas appliances.
Maintain a record of the gas safety check.
Give a copy of the most up-to-date gas safety check certificate to your existing and new tenants.
Before we delve deeper into the details of what the landlord boiler servicing requirements are, let's first clarify who a landlord is.
Who is a Landlord?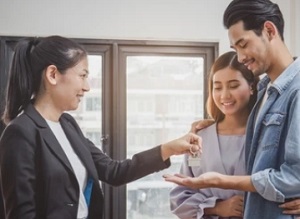 Not all property owners are landlords, and a landlord is not necessarily a property owner, as is the case with property managers. By law, anyone who rents their property for less than a seven-year lease term is a landlord.
In other words, you are not a landlord if you are a homeowner who lives in their home. On the other hand, a landlord owns a rental property, whether the property is theirs or they manage it.
As a landlord with tenants living on your property or using it for business, you have certain responsibilities, two of which are regular gas safety checks and boiler service.
Book my service
Landlord's Legal Responsibility: Boiler Service
According to the Landlord and Tenant Act (1985), landlords are obligated to service the boilers in their rental properties once every year, including all boiler repairs and services, including wiring, ventilation, flues, heating, hot water, and sanitary fitting are up to you as the landlord.
A boiler service is done by a Gas Safe registered engineer and typically involves:
Visually inspect the boiler's parts, including controls, wiring, etc.
Remove the boiler's cover, check the internal components, and clean them.
Inspect the ventilation vents and flue to ensure correct placement and that they can adequately expel waste gasses.
Inspect seals for signs of leaks.
Check the boiler's pressure.
Run checks for faults, test the boiler's efficiency, and possibly reset the controls where necessary.
Identify faults that require repairs.
Check out this guide for a more detailed checklist of what's included in a boiler service.
Book my service
Landlord's Legal Responsibility: Gas Safety Check
Besides a boiler service, landlords are also responsible for annual gas safety checks for all boilers installed in their rental properties.
The Gas Safety (Installation and Use) Regulations 1998 requires landlords to get a Gas Safety Certificate every year. A Gas Safe engineer performs a gas safety check and issues a gas safety record. A Landlord could also get a boiler cover on behalf of the tennant, and if they really want to protect their property get plumbing and drainage cover too.
Landlords must give a copy of the certificate to existing tenants within 28 days of the check. New tenants must also be given the most recent copy of the certificate at the beginning of their tenancy.
A gas safety check is not as in-depth as a boiler service, but it ensures that all gas appliances in the rental property (boilers, cookers, and fires) are all working as they should. Although it is not as comprehensive as a boiler service, gas safety checks are required by law, and they usually include:
Visually inspect ventilation channels, flues, and chimneys to ensure that harmful gases are safely expelled out of the property.
Inspect the flue system for signs of distress.
Check to see if the flue placement complies with current building regulations as well as the manufacturer's instructions.
Inspect the seals on the internal air vents for signs of leaks.
Carry out a gas rate check to ensure adequate fuel supply.
Check the pressure relief devices for signs of malfunction or leakage.
Book my service
Landlord Boiler Servicing Requirements – How Often Should Boilers Be Serviced?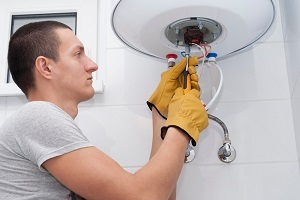 Boilers are vital to maintaining central heating and hot water in rented properties and personal homes. For this reason, boiler maintenance is important to keep them in good working condition at all times.
Usually, landlords must ensure that all boilers installed in their properties are serviced once every 12 months. However, during emergencies, landlords must get a professional to fix the faulty boilers within 24 hours, even if it hasn't been up to 12 months since the last service.
It is important to have a professional check your boiler once you or your tenant notices any of these signs to prevent a complete boiler breakdown:
The energy bills are higher than usual.
There is no hot water from your boiler, or the water is not sufficiently heated.
Heating the water takes longer than usual.
The boiler is leaking.
The boiler makes an unusual noise.
Foul smells coming from the boiler (this could be gas leaks, such as carbon monoxide)
If you are a landlord, the law requires you to provide a safe and comfortable living environment for your tenants, including the provision of a working boiler and ensuring that it is continuously serviced.
In addition to this, the landlord must ensure that the appliance complies with current building regulations to prevent any health hazards for the tenants, neighbouring properties, and anyone who passes by the rental property.
While it might seem like a lot of responsibility for the landlord, regular service is not very expensive, and it can save you tons of money down the line. Besides helping to reduce your energy bills, regular service will help you avoid buying a replacement boiler too soon.
Book my service
What is Your Tenant's Responsibility?
The landlord may have the legal responsibility for gas safety checks, boiler services, and even repairs, but that doesn't mean tenants don't have a role to play.
Tenants must ensure that the boiler is not damaged in any way. Of course, reasonable wear and tear are expected over time, but the tenant is responsible for fixing any physical damage they cause to the boiler, either due to their sheer negligence or tinkering with the appliance.
The tenant also has the responsibility to inform the landlord of any faults or potential issues with the boiler. This is for their safety and health. It will also allow the landlord to get in touch with a boiler specialist for possible repairs on time.
While the landlord must notify tenants well in advance (not less than 24 hours) about a scheduled boiler service, it is the tenants' responsibility to ensure that the boiler service can be carried out on the rented property.
The law does not allow landlords to force an entry if a tenant is unwilling to allow access to the boiler in the property they are renting. Nevertheless, the landlord should give repeated notice to the tenant in writing and educate them on the need for an annual gas safety check and regular boiler service.
Book my service
Cost of Boiler Service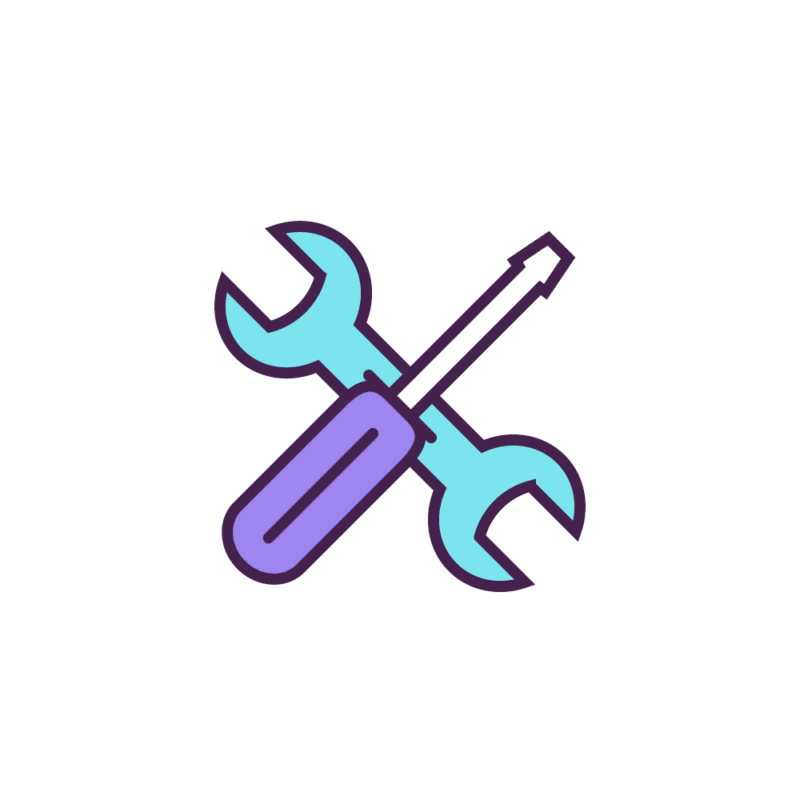 Servicing a boiler can cost around £85 for a one-time service. The cost can go up to £100 in some cases. Keep in mind that certain faults may attract additional costs.
Thankfully, you can take out a boiler service plan, which will reduce the cost of annual boiler service. We offer four different boiler service plans with the costs ranging from £13 to £126.99 per month, depending on the services covered in the plan, although nearly all the plans cover annual boiler service and boiler repairs.
Boiler Cover for Landlords
As any landlord will quickly agree, ensuring that your tenants stay warm by providing heating and hot water on demand, and paying for annual services, can be quite expensive.
The cost of repairing and replacing faulty boilers can quickly add up, but you can take out a boiler breakdown cover as part of your home emergency policy.
We recommend taking advantage of the Landlord Boiler Package to enjoy lots of benefits, a few of which include:
Reduced cost of annual services for multiple rental properties.
Zero call-out fees, even during emergencies.
A 10-year warranty.
Timely boiler service reminders.
Book my service
Tips for Keeping Your Boiler in Good Working Condition
The following tips will help you reduce the need to fix boilers too frequently in your rental properties and minimise the need to spend money unnecessarily.
1. Educate Your Tenants
You'll likely run into frequent issues with your tenants if they are ignorant about heating systems and how to maintain them. It is one thing to comply with the law, and it is another to spend money unnecessarily on repairs.
For this reason, it is usually best to explain the basics of heating systems to your tenants. Do not assume they know how to use these appliances, as that may be an expensive assumption. Ensure that they understand how a boiler works, what the pressure should be, and other basic operations.
Ensure that tenants understand the need to operate the boiler frequently during winter. Not operating a boiler for a long time during the colder months can cause the pipes to freeze.
Also, they shouldn't completely abandon the appliance in summer. It is usually a good practice to turn on the heating a few times during the warmer months to ensure that the appliance is working as it should.
2. Provide Adequate Ventilation
Ventilation is an essential part of keeping your boiler working safely. Wherever the location of the boiler is, ensure that there is sufficient ventilation so that the appliance can get adequate airflow.
Make sure that the vents are not covered or blocked by household items. Even if the boiler is installed in a cupboard, it is important to provide adequate ventilation for proper functioning.
3. Bleed the Radiators
It is a good idea to bleed your boiler's radiators once a year to keep them running as they should. Also, bleeding the radiators might help them work better if they are not heating up as they should.
Bleeding radiators isn't a difficult process, but if you are not sure how to do it or don't have the time, it is best to invite a boiler specialist to help you out.
4. Regular Servicing
Regular servicing doesn't only mean you are on the right side of the law; it also ensures your tenants' safety. Besides, running regular checks allows you to quickly detect minor issues that can potentially turn into expensive inconveniences if not handled on time.
When you regularly service your boiler, you save money on energy bills. Also, regular servicing allows your boiler to run more efficiently, and that's great for the environment.
Book Your Boiler Service Today
Landlords don't have to wait until winter to book a boiler service. The best time to do this is during the warmer months when tenants can go an entire day (or even longer) without heating.
Get in touch with us today if you are looking for qualified Gas Safe engineers to maintain the boiler on your rental properties. We will be more than happy to give you free boiler service quotes from qualified engineers in your area.
Book my service