Landlord Boiler Cover and Boiler Breakdown Insurance Plans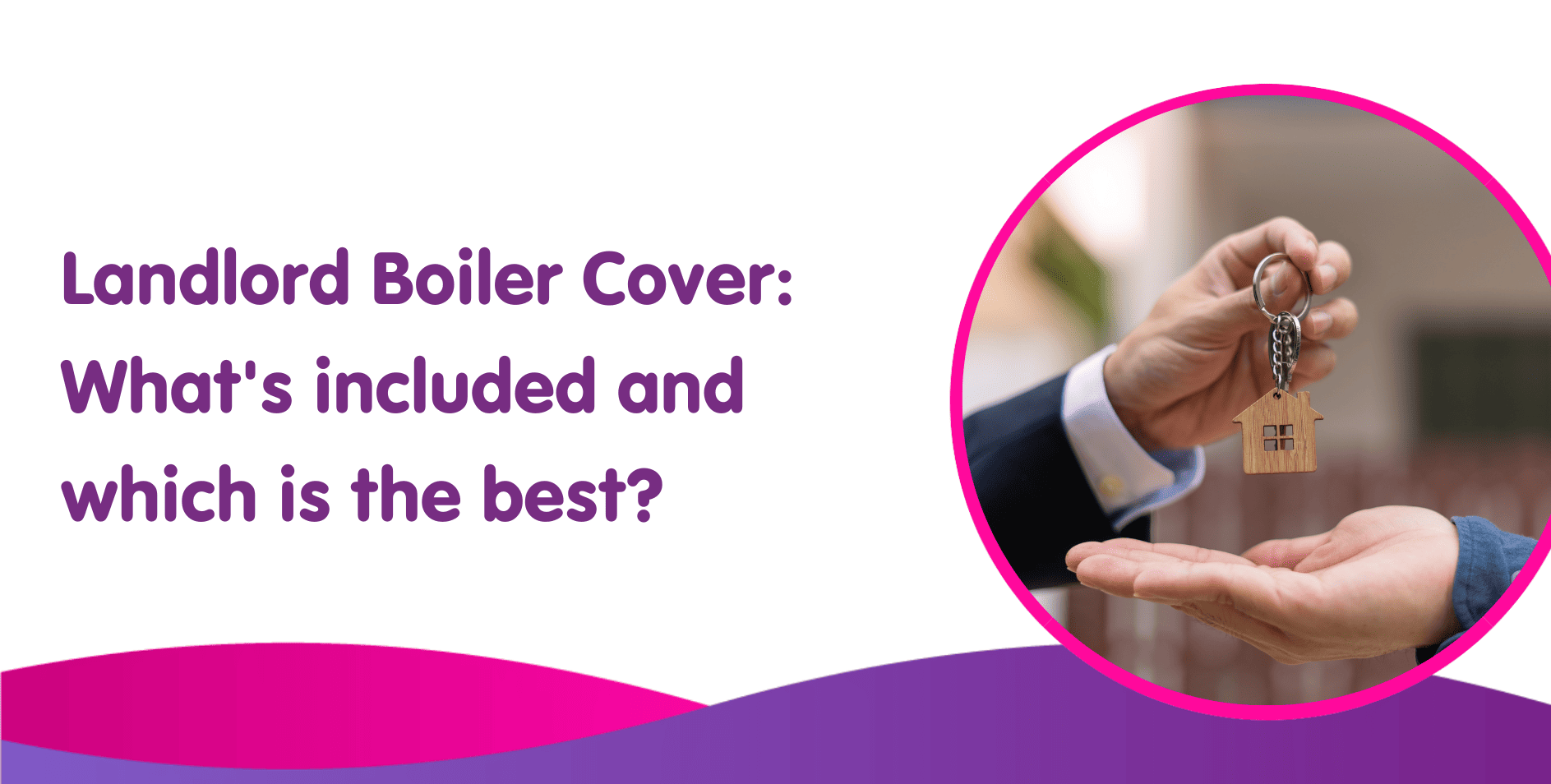 Boiler Cover For Landlords – Get yours now with Boiler Central
Owning a rental property is an investment of both money and time and unfortunately stress.
If you don't have enough money saved up for emergencies, such as boiler breakdowns, you'll probably have a hard time keeping your tenants happy and no one wants grumpy tenants constantly on the phone!
Thankfully, you don't need to worry too much about this if you have appropriate landlord insurance, in this case, landlord boiler cover.
With landlord boiler cover, you have peace of mind knowing that your tenants are warm and happy, and your property is protected in case of problems. This guide explains the essentials of landlord boiler insurance.
Get Landlord Boiler Cover
Call now on 0808 156 3888 – See our boilers for landlords for multiple property discounts and deals.
Get an online fixed price in 20 seconds:
What kind of fuel does your boiler use?
Why You Need a Boiler Cover as a Landlord
Many landlord insurance policies protect the building or property only. Although building insurance policies may include coverage for loss of rent and even offer protection for fixtures and fittings, they tend to exclude boiler cover, leaving landlords unprotected if the boilers in their properties develop faults or break down.
As any landlord will readily agree, replacing a broken boiler is a huge investment, and frequent repairs can also add up very quickly to a much higher cost. Unfortunately, these repairs are unavoidable, whether you manage a one-room or a long row of terraced houses.
It makes sense for landlords to have a boiler cover, either as a standalone insurance policy or as part of a landlord's emergency insurance.
Get Landlord Boiler Cover
What is a Landlord Boiler Cover?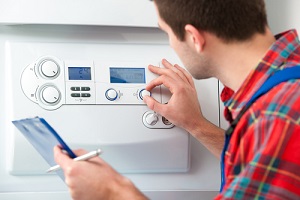 Landlord boiler cover refers to an insurance policy designed to cover landlords in case of boiler or central heating system issues. This type of policy can be a standalone cover or part of a larger insurance package for landlords.
Insuring your central heating system, electrics, drainage, plumbing, and boiler means you are covered in case of emergencies, and your tenants will not go a long time without heating and hot water, even when there is a breakdown.
Get Landlord Boiler Cover
What Does Landlord Boiler Cover Include?
The specifics of boiler cover vary between packages and insurers, but they all offer protection against the costs of repairing your boiler and call-out fees at the very least.
Good policies allow you to call a Gas Safe registered engineer 24/7 so that you and your tenants are not stranded during emergencies. We recommend thoroughly reading policy documents to know what is included and excluded before taking out the policy.
Type of Cover Packages
Generally, boiler covers are usually available in three different packages, regardless of the insurer. These are:
Boiler-only cover: This is usually the cheapest option, covering only issues with your boiler and its controls. The cover doesn't extend to radiators, pipes, or other plumbing issues.
Boiler and central heating policy: This is a more expensive policy since it covers your entire central heating system. This option extends to a wide range of problems, including issues with radiators, pipes, and heat pumps.
Home emergency policy: This is the most comprehensive policy, covering all types of boiler, electrics, drainage, and plumbing issues. It gives you speedy assistance with home emergency issues, including home security. As you probably may have guessed, the home emergency cover is the most expensive type of package.
The different levels of cover will appeal to different types of landlords, depending on their rental property and pockets. However, it is usually a good idea to consider what boiler repairs will cost and the faults common with your rental property before taking out the most suitable policy.
Get Landlord Boiler Cover
How Long Does a Landlord Have to Fix Boiler Problems?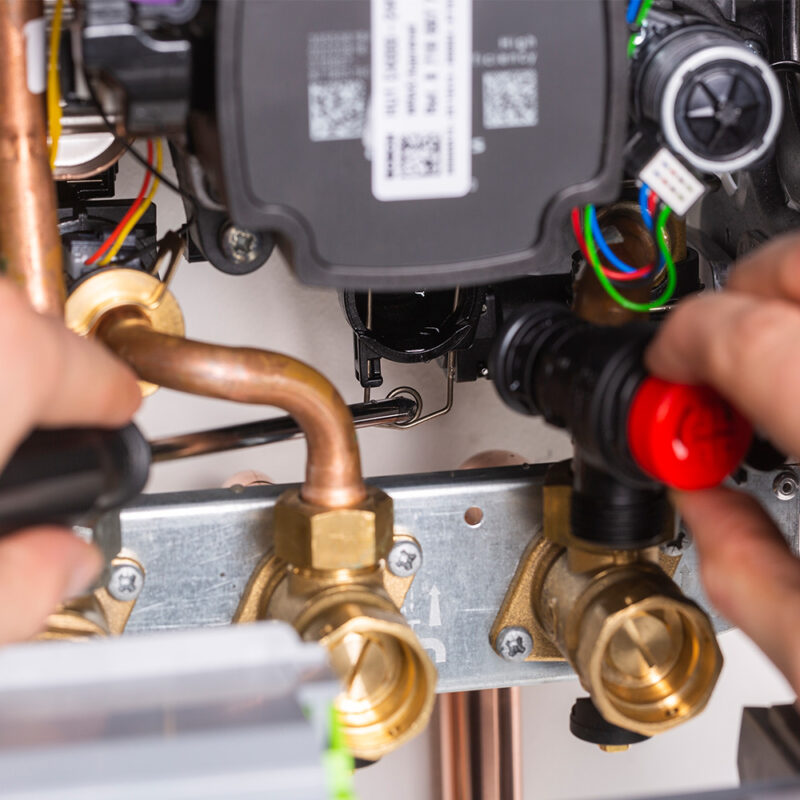 The law says that landlords should fix boiler problems within a "reasonable" time frame. This time frame can be confusing since "reasonable time" is not very specific, and landlords may not know when they are following the law.
Generally, how quickly landlords fix heating and hot water issues will depend on the nature of the problem, whether it is routine, urgent, or an emergency.
However, it is always a good idea to keep your tenants in the know about every step you take to effect repairs. For example, if you have called an engineer but are unsure when they will work on the problem, inform your tenants of this development to help you avoid legal complications.
That said, the Landlord and Tenant Act (1985) considers having no heating or hot water a hazard, so landlords must get an emergency repair carried out within 24 hours. Thankfully, getting timely repairs shouldn't be a problem if you have a boiler cover in place.
Benefits of Boiler Cover
Taking out a policy for the boiler in your rental property offers the following benefits:
No need to pay for unexpected repairs, as your policy will cover all expenses.
The plan will pay for parts, materials, labour, and call-outs.
Allows you to get a Gas Safe engineer to fix your boiler problems as quickly as possible.
Policies that include an annual service will prevent frequent faults that can lead to gas leaks and other serious hazards.
Get Landlord Boiler Cover
Frequently Asked Questions
What is a boiler cover?
In simple terms, boiler cover or boiler breakdown cover is a type of insurance that pays for the cost of boiler service and repairs. If your boiler breaks down, your policy provider sends in a Gas Safe engineer to check out the problem and fix it.
Standard boiler policies take care of call-out fees and labour costs. In many cases, entry-level level boiler policies may also pay for any replacement parts required to fix boiler problems.
Is boiler cover for landlords compulsory?
A landlord boiler cover policy is not compulsory; it is not a legal requirement in the UK. However, the law makes it compulsory for landlords to ensure annual gas safety checks on all their appliances in a rental property.
It is also the responsibility of landlords to make sure that tenants have continuous access to heating and hot water and that the boilers in their rental properties are in tip-top conditions at all times.
This is in line with the Landlord and Tenant Act (1985) which stipulates that landlords must service the boilers in their rental properties once every year. Maintaining all boiler repairs and services, such as wiring, ventilation, flues, heating, hot water, and sanitary fitting, are up to you as the landlord.
Although a boiler cover policy is not compulsory, landlords can avoid expensive repairs and call-outs by getting suitable covers.
How much is the cost of a boiler cover for landlords?
There is no fixed premium for boiler cover. It all comes down to the type of policy you prefer and the provider. Generally, basic levels of cover cost less, and higher levels of cover usually come with higher premiums.
Get Landlord Boiler Cover
I have a warranty. Do I still need boiler cover for landlords?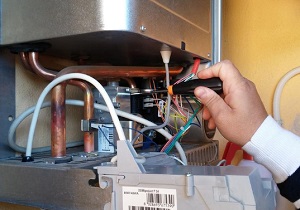 A manufacturer's warranty is great, but it doesn't protect you in all cases. Although some landlords who have warranties assume that getting a boiler policy is a waste of money, this is an erroneous assumption.
The terms and conditions in some warranties do not cover all boiler issues, especially if the issue resulted from a problem with your central heating or some other fault. You may incur huge expenses on boiler repairs and annual service visits.
On the other hand, boiler cover protects you from all faults, and you don't have to pay for annual checks and services.
Can you get extra policies with a boiler cover for landlords?
Certain repairs or services may be included as standard with your policy. However, this will depend on your level of cover and your provider. In any case, you can add one or more of the following like a boiler service to your policy if needed, but they may cost you more:
Boiler servicing
Gas supply pipe
Home electrics
Gas appliances
Central heating systems
Carbon monoxide testing
Gas safety inspections (CP12)
Drainage
Plumbing
Is boiler cover the same as a boiler care plan?
Boiler cover or insurance is not the same as boiler care plans. The former is underwritten by insurers and backed by the Financial Conduct Authority (FCA), while the latter is not FCA-backed.
You don't need a boiler care plan if your boiler is still within the guarantee period. A boiler car plan is only necessary if you have an older boiler.
Get Landlord Boiler Cover
Can I take out a policy for an old boiler?
Insurers or providers often specify how old a boiler should be to qualify for covers. Boilers older than seven to ten years old may not be eligible for cover plans in most cases. It can be difficult to find a willing insurer if the boiler in your rental property is older than 15 years.
If the boiler in your rental property is very old, it may be time to get a new boiler installed rather than taking out a policy on an outdated boiler model.
New modern boilers are more energy-efficient, better for the environment, and break down less frequently, so you don't need to take out an expensive policy.
How often should you replace the boiler in your rental property?
There is no standard time to have your boiler replaced. How often a landlord should replace a boiler in their rental property depends on how well the appliance was maintained and the quality of the boiler.
Generally, condensing boilers rated A+ should last for up to 15 years or more if properly cared for. Regardless of your boiler quality, it is common for the appliance to break down or develop faults over the years, particularly during the frosty winter months. For this reason, landlords should make sure they are protected against all eventualities and emergencies.
Who is responsible for servicing the boiler – landlord or tenant?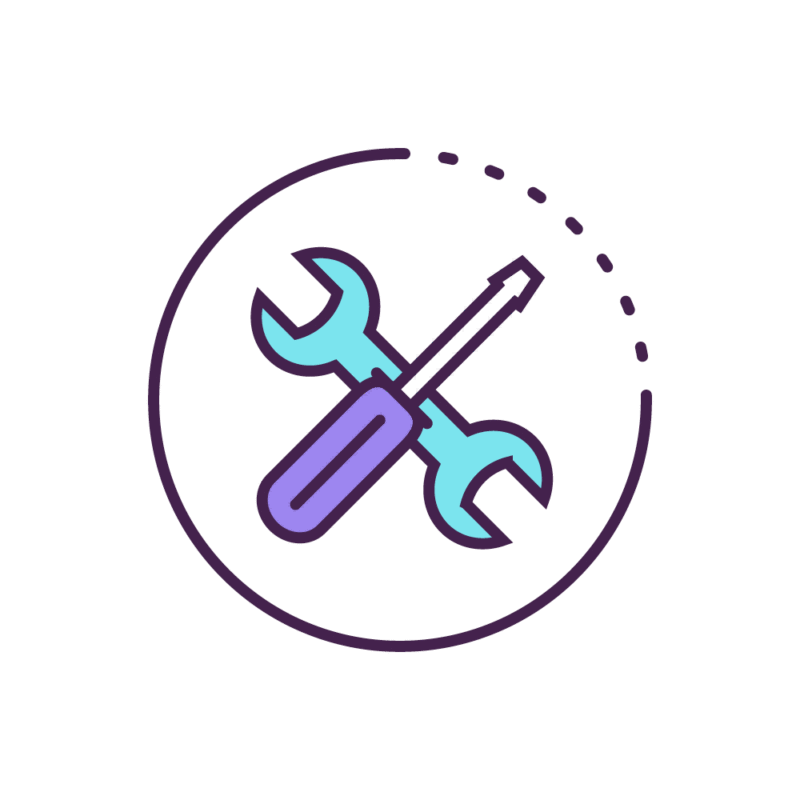 All boilers installed in a rental property must be serviced and maintained by the landlord. The law requires landlords to keep all gas, water, and electricity installations in good working conditions at all times.
However, if a boiler is damaged due to the tenant's direct negligence or misuse, the tenant is responsible for fixing it. Also, the tenant must report any boiler issues to the landlord as soon as they notice a problem.
Get Landlord Boiler Cover
How often should I service the boiler in my rental property?
Manufacturers usually specify how often to service a boiler. However, your first boiler service should be 12 months from the installation date. This will keep your warranty valid. Consider having an annual boiler service after the first service to keep the gas appliance working as it should and prevent frequent breakdowns.
How long before you can lodge a claim on your boiler cover?
Nearly all providers will require you to wait a few weeks or about a month before you can make a claim. That means you can't claim on the policy immediately.
The primary aim of the no-claim period is to discourage property owners (both landlords and homeowners) from taking out a boiler breakdown policy when a fault has been identified so they can claim it right away.
Is there a limit on claims?
Most insurers limit the cost of claims or the number of claims per year, although some providers offer unlimited policies. You want to keep an eye on the maximum payout or number of claims, but don't forget that some covers also include a limit on the number of free labour hours.
Can I switch my insurer?
Yes, you can switch boiler cover providers if you are not satisfied with the cover or if you think you can find a cheaper deal. You can compare costs on Compare Boiler Quotes to find the most suitable deal.
However, if you already have a policy, we recommend waiting until it expires before switching to another insurer to help you avoid a cancellation fee. In any case, check the policy terms to see what your current insurer's conditions are for cancellation. It might be worth switching before the policy expires, after all.
Get Landlord Boiler Cover