Worcester Bosch Greenstar 38CDI Classic Combi Boiler Review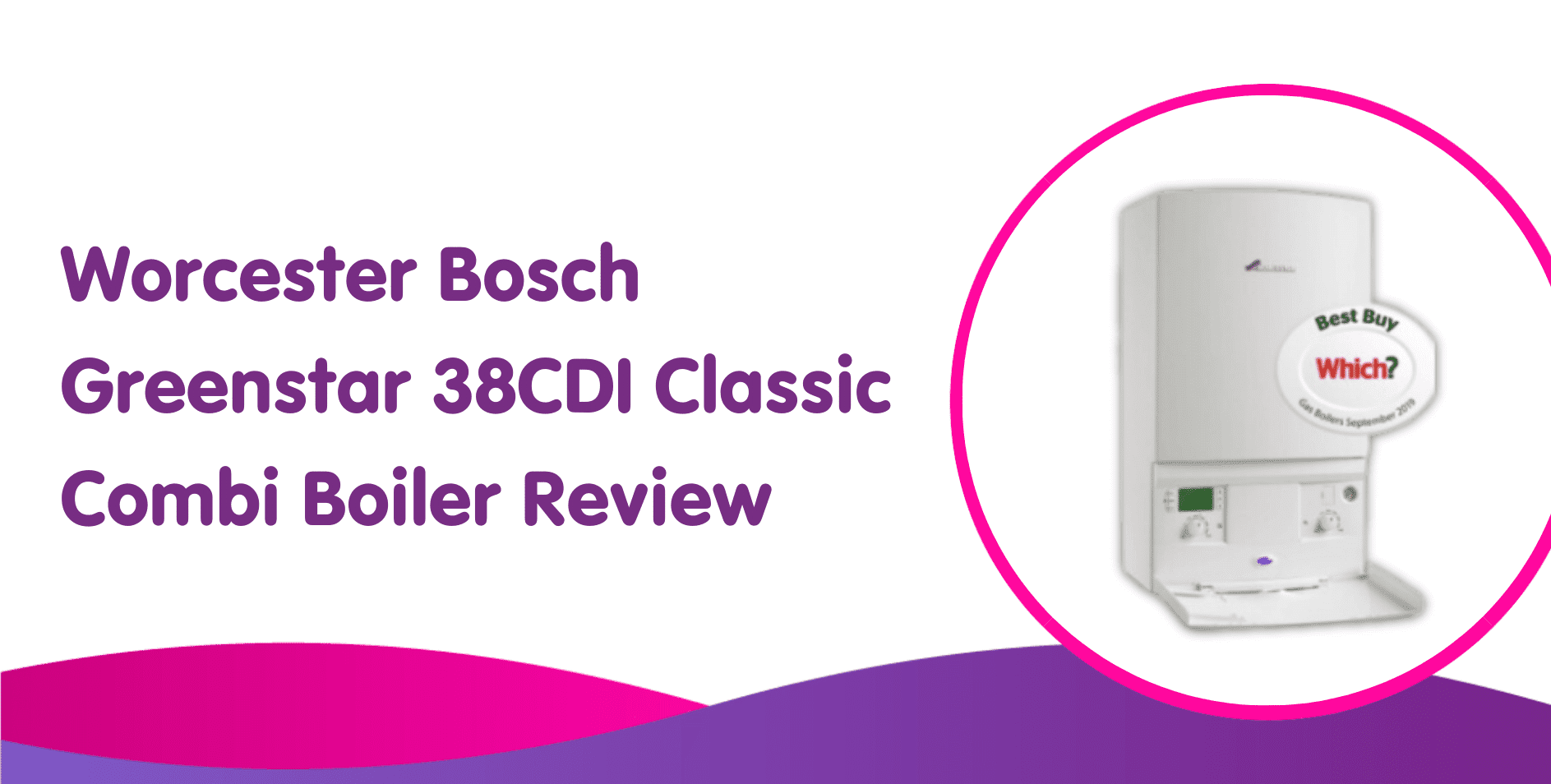 Worcester Bosch is a household boiler manufacturer name in the UK – literally!
You'll struggle to find a street in the country without at least one home boasting one of the best combi boiler from Worcester Bosch.
Worcester Bosch has been around for some time – over 50 years to be precise – and has established themselves as the market leader for high-quality and energy-efficient gas combi boilers. They also sell a range of system boilers and heat only boilers.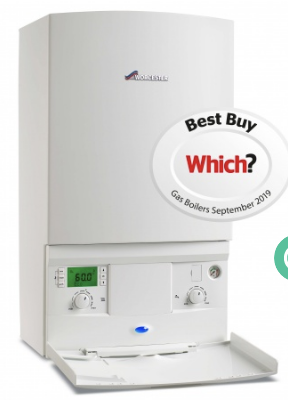 Today, we look at the award-winning Greenstar CDi Classic combi boiler range.
To be specific, we've conducted a Worcester Bosch Greenstar 38CDi Classic combi boiler review.
One of the first things we think is what the Worcester Bosch 38CDi combi boiler prices are? The Greenstar 38CDi classic price is between £1,800 to £2,400.
Don't panic, though, here at Boiler Central; we offer different finance options for boiler installation.
Carry on reading to find out everything you need to know about this boiler, including new boiler cost, and whether or not it's the right choice for you.
Get an online fixed price in 20 seconds:
What kind of fuel does your boiler use?
The Worcester Bosch Greenstar 38CDi Classic combi boiler reviews
The main thing to think about, when buying a combi boiler, is whether or not the heating and hot water can handle your home.
What we mean is that some types of boilers are more powerful than others. Large properties require more power because there are more rooms to heat up.
So, what does the Greenstar 38CDi classic range have to say for itself?
Well, it packs a meaty 38kW hot water output with a flow rate of 16.4 litres. Right away, we can tell you that these are top drawer specs. This basically means that the Worcester Bosch 38CDi will comfortably run two hot showers at the same time – provided your water mains pressure can handle this, which most modern homes should!
From the central heating point of view, it has a heating output of 30kW. Again, when combined with the flow rate, this means it easily handles houses with up to 5 bedrooms.
In terms of radiators, the 38CDi can heat up around 14 all in one go with no issues. You'll usually have one radiator in every room, plus one in the upstairs/downstairs hallways, then maybe an extra one in the living room and kitchen. So, for a 5-bedroom home with two bathrooms, a kitchen, and a living room, that's about 13 radiators.
If your home is considerably big, and you're worried that this boiler might struggle to provide as much heat as you need, then there is a Greenstar 42CDi Classic boiler from Worcester Bosch that will be better for you.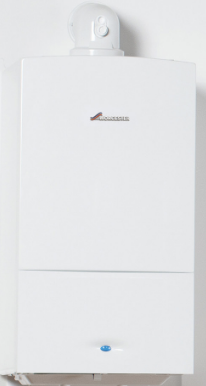 Greenstar 38CDi Energy Efficiency
Let's take a look at the ErP rating for these types of boilers.
Every single boiler in the EU will undergo ErP testing. In essence, these tests figure out how efficient the boiler is and how much fuel it wastes. Obviously, the boilers that waste the least fuel are given the best ratings. You get a letter rating and an energy efficiency percentage.
Bearing that in mind, the Worcester Bosch Greenstar 38CDi Classic combi boiler has an ErP rating of A, and 92% energy efficiency. That's incredibly impressive for a boiler of this size, with so much power.
Usually, the bigger boilers are less efficient, but Worcester Bosch has used some fantastic technology to minimise the fuel waste here.
Why is energy efficiency an important factor for your boiler?
Simply put, you will save money when your boiler is energy efficient. All that wasted fuel is literally the equivalent of blowing money down the drain.
If your current boiler is over twenty years old, then we can almost guarantee it's not as efficient as the Greenstar 38CDi. So, you'll save money as soon as you install it.
Get an online fixed price in 20 seconds:
What kind of fuel does your boiler use?
Boiler Usability
Those of you that have read some of our other Worcester Bosch reviews will know that we've mentioned the Boiler Plus standard before.
Effectively, this is a new regulation that ensures all combi boilers reach a specific standard of energy efficiency and have time and temperature controls.
Needless to say, the Worcester Bosch Greenstar 38CDi Classic combi boiler ticks all three of those boxes.
On the control panel, you'll find standard boiler controls. There's nothing to write home about here, just the usual knobs and buttons to alter the temperature and programme a schedule. We also noted a few built-in modes for you to switch between, including Holiday Mode, Eco-Mode, and our personal favourite; Pre-Heat Mode.
The Pre-Heat Mode helps you heat your water faster, so you can hop in the bath or shower right away.
Another aspect of the Boiler Plus standard is that your combi boiler needs at least one of the following; Load Compensation, Weather Compensation, Passive Flue Gas Heat Recovery Devices, or Smart Control.
The 38CDi has smart control features, which means it can link up to a smart thermostat. From here, you can control almost every element of your boiler.
Choose the exact temperature you want – and decide on different temperatures for every room. Turn your heating on while you're driving home, and turn it off if you forget to do so when you leave in the morning.
It's all done via an app on your smartphone, which connects to whatever smart thermostat you've got.
Many are available, but Wave and Bosch EasyControl are both developed by Worcester and Bosch so they might be best suited to and worth adding to the cost of this new boiler.
Get an online fixed price in 20 seconds:
What kind of fuel does your boiler use?
Warranty
There's nothing new here; you get the same 5-year warranty and terms and conditions that you get on every Worcester Bosch Greenstar boiler.
As always, there's the option to boost this up to 10 years – for an extra fee. With this, you are ensured to have an accredited installer on hand if a problem ever occurs. Unfortunately, every boiler at some point is likely to break, and if you are having issues with your Worcester boiler you can read our Worcester error code guide to help
For example, how to drain a Worcester Bosch combi boiler will be in your manual, on google or even better you can have a Gas Safe heating engineer come out free of charge.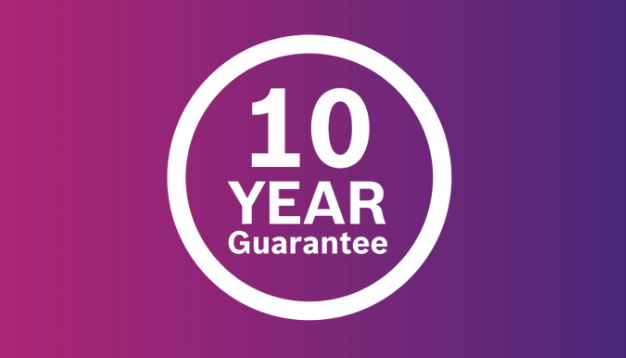 Size
We've not mentioned the size yet, but it's an important thing to factor into your decision on your replacement boiler.
The dimensions for the 38CDi Classic are 760x440x360mm. So, good news and bad news. The good news is that it's not really any larger than the other Classic boilers in the Greenstar range.
The bad news is that it is still quite big by combi boiler standards.
There are smaller options available such as the Greenstar 8000 lifestyle.
So, it's a toss-up between whether you want a compact boiler to fit snugly in your kitchen or a larger one that can heat more rooms, be wall-mounted and provide a better flow rate.
Our Verdict
After spending time on this Worcester Bosch Greenstar 38CDi Classic combi boiler review, we conclude that it is a mighty fine boiler. If you have a large home with two bathrooms that are usually occupied at the same time, then it works excellently.
Check out the latest best-selling boiler from Worcester Bosch the brand new Worcester 4000 combi boiler.
The best thing about the CDi is it's highly efficient as well, so you can definitely save money on your energy bills. Have a boiler with a tank? Check out our best system boilers. Need a cheap boiler?
Of course, as we mentioned earlier, if you need more power because your house has over 14 radiators, then consider the Greenstar 42CDi Classic instead. Similarly, if you don't need all of this power – and want something that fits in a kitchen cabinet – then opt for the Greenstar 36CDi Compact.
For more boiler information or a Worcester boiler quote click here
Get an online fixed price in 20 seconds:
What kind of fuel does your boiler use?