What is Boiler Plus? Understanding the latest boiler requirements in the UK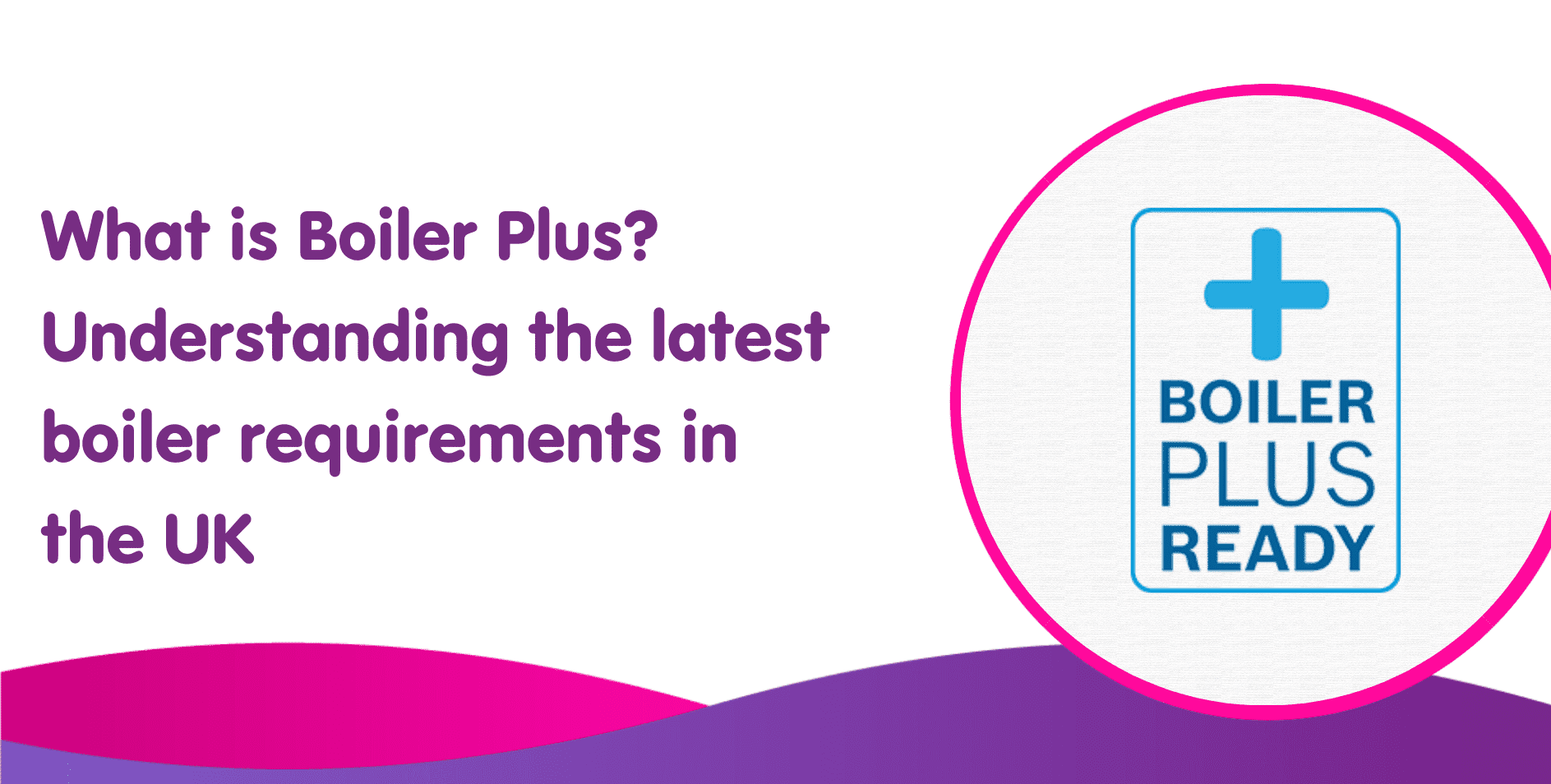 What is Boiler Plus & does my boiler need it?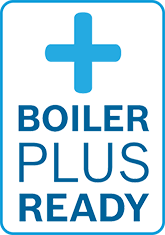 Boiler Plus is an energy initiative introduced by the Department for Business, Energy, and Industrial Strategy (BEIS). The aim of the legislation is to make sure that homeowners have access to the most effective and efficient condensing boilers and home heating systems.
Get your fixed price here in 20 seconds
Boiler Plus and the minimum new boiler requirements
This is done through the requirement for all boilers to meet minimum ERP efficiency levels along with having time and temperature controls. The new legislation also requires that combi boilers also have the installation of an additional energy efficiency measure.
With these measures in place and minimum efficiency levels met, Boiler Plus will result in the saving of energy and a reduction in the cost of household bills.
Get an online fixed price in 20 seconds:
What kind of fuel does your boiler use?
When did Boiler Plus come into force?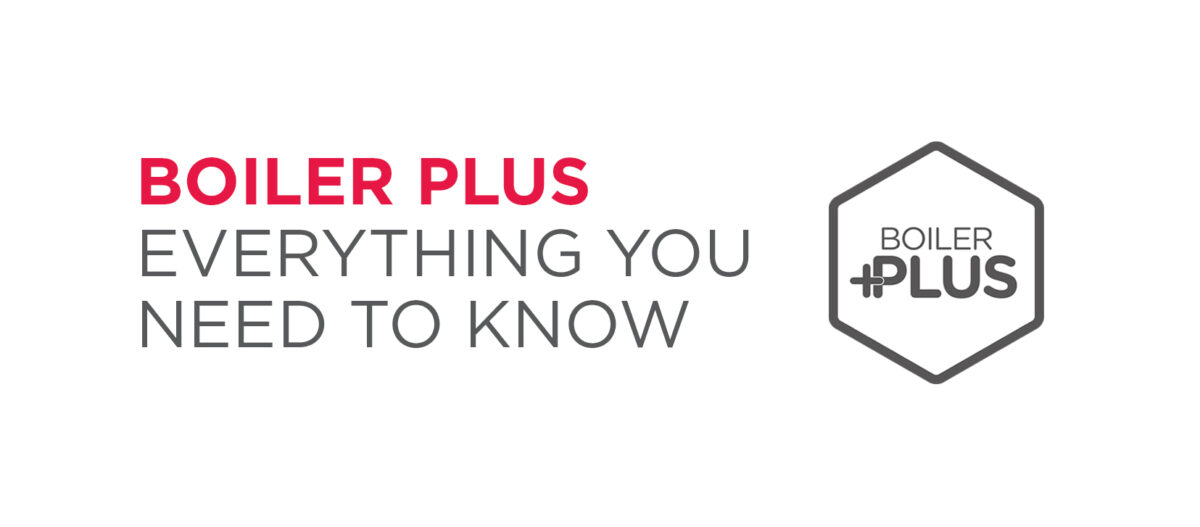 Information relating to the Boiler Plus scheme was released in October 2017. It then came into law as part of building control standards on 6th April 2018.
This then gave time for heating engineers to get up to speed with the new requirements before it came into force.
Requirements for gas and oil boiler installations
There are two key requirements within the Boiler Plus requirements that are applicable to all new gas and oil boiler installations:
1. Minimum performance standard of an ERP rating of at least 92%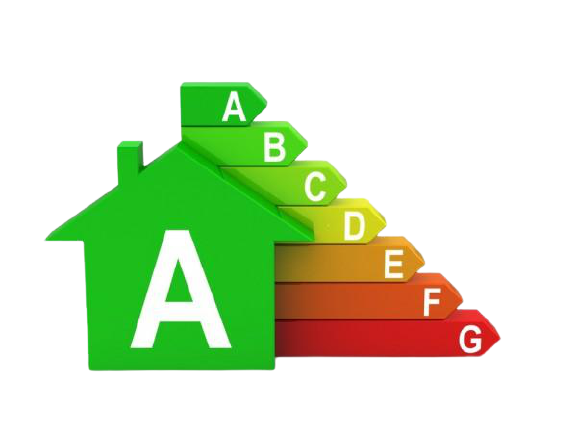 All gas boilers that are installed into existing systems in England are required to have a minimum Energy related Products (ErP) energy efficiency rating of at least 92%.
2. Time and temperature controls installed
If they're not already present, and working, then all gas and oil boilers need to have time and temperature controls fitting at the same time.
Boiler Plus additional requirements for combi boilers
Boiler Plus requires that installations of combi boilers must also include an additional energy efficiency measure. This could be weather compensation, load compensation, flue gas heat recovery or smart controls featuring automation and optimisation.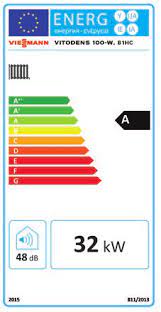 Load compensation
Load compensation automatically adjusts the flow temperature of the water that flows through the radiators of your central heating system. That then means that when you need to warm up your home, the flow temperature of the water going into the radiators is going to be high.
However, once the heating begins to warm up the room, then you're not then going to need as much heat.
Central heating temperature heat regulation
As a common function in many heating systems, load compensation allows the gas boiler to match your heating requirements in a better way than a basic on/off system would be able to do.
In turn, this means that the boiler achieves far higher levels of energy efficiency while your home still stays nice and warm.
Get an online fixed price in 20 seconds:
What kind of fuel does your boiler use?
Weather compensation
Weather compensation controls use intelligent technology to monitor both inside and outside temperature. It does this with a temperature sensor attached to the outside of the home.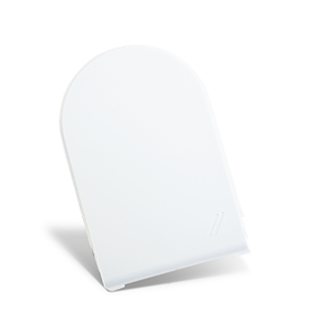 Then, with this information, it can then adjust the boilers heating operation. Usually, what happens is that the boiler fires up when the home is cold and then turns off when it becomes too hot.
With weather compensation, the system both monitors and maintains the correct flow resulting in temperatures that reduce fluctuations in how the boiler operates.
How does weather compensation work?
As an example of how this works, if you're at home on a cool autumn evening the temperature will start to drop within your home. That, in turn, triggers the thermostat to communicate with the weather compensation control which then results in the boiler switching on.
But, before it does that it will check the outside temperature to work out what water temperature will be needed by the heating system. This prevents the room from overheating which then results in us turning the heating down.
By avoiding the constant on/off cycle the home owner is able to maximise energy efficiency while still achieving a consistent environment heated to the desired temperature.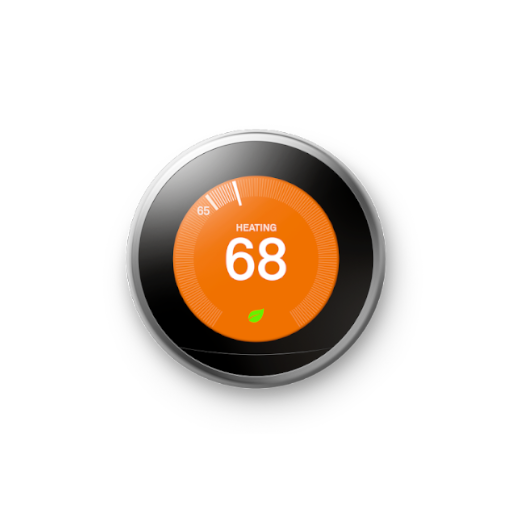 Smart control with automation and optimisation functions
The third option for compliance with Boiler Plus is the installation of smart controls. We're now very used to the concept of using apps on our smart devices to access bank accounts and complete our weekly shop. But smart controls can also provide home owners with the ability to control their boiler and home temperature.
Control your boiler with your phone
So whether that's with a tablet, phone or desktop, smart controls now mean that as long as you have internet access, you can control the heating no matter where you are.
But there are two elements to the Boiler Plus smart control option, automation, and optimisation.
Automation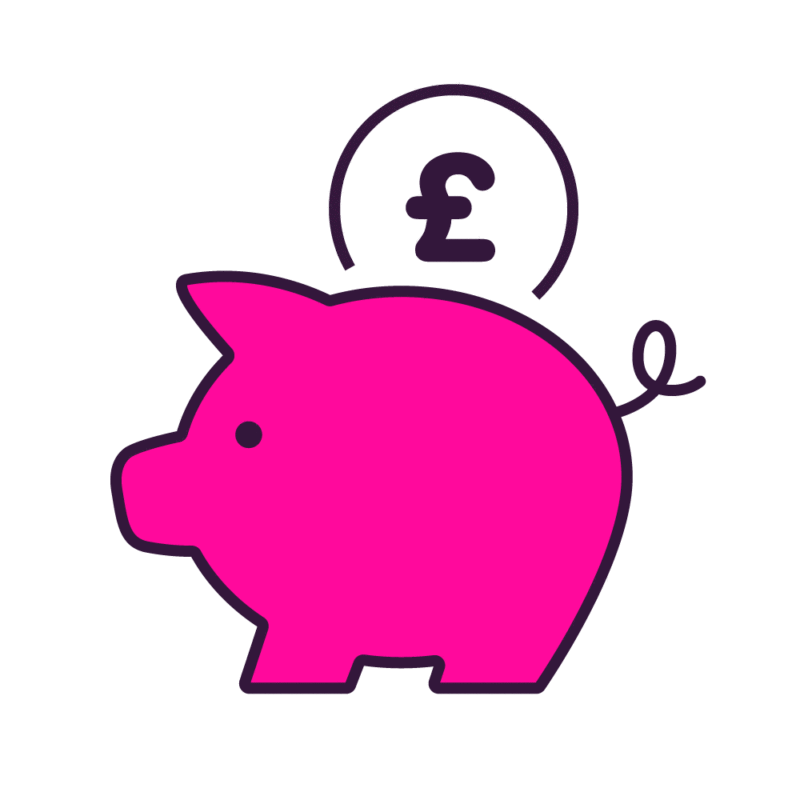 Automation allows the device to control the combi boiler to automatically set the heating system output via a pre-programmed demand. So, this might, for example, be the temperature control scheduling. It could also be through the ability to detect when people are in the home often known as occupancy detection, and the use of geolocation which is available with some smart control systems.
Optimisation
Optimisation means that the smart device is able to calculate how long it takes the home to reach the required temperature. It then times the combi boiler operation to reduce the amount of time and energy used to reach the required levels and so achieving high levels of efficiency.
Optimisation also modulates the output of the boiler so that in combination with load optimisation, energy use is minimised.
Get an online fixed price in 20 seconds:
What kind of fuel does your boiler use?
Passive flue gas heat recovery device
Allow it sounds a bit of a mouthful, passive flue gas heat recovery, does pretty much what it says. Flue Gas Heat Recovery Systems (FGHRS) utilises the heat within the waste flue gases that are produced through the combustion of gas in your boiler.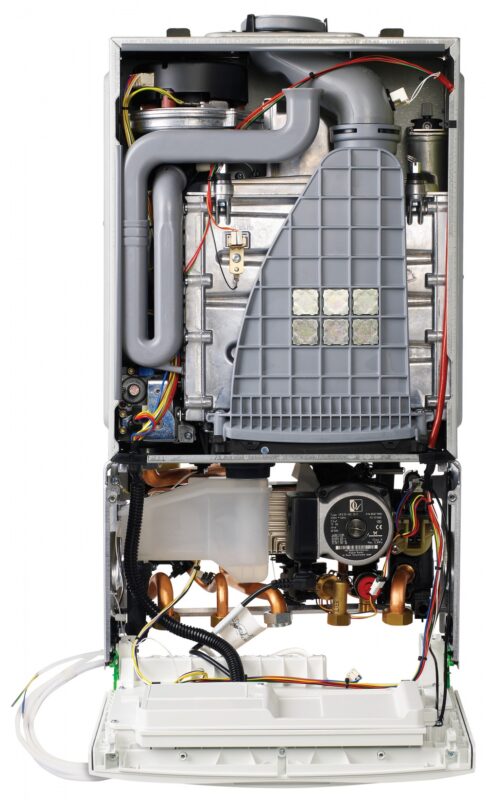 Your boiler can then use this recovered heat to preheat the cold water as it enters the boiler. This means that you then need to use less energy to warm the water up to the required temperature level.
Heat lost through the waste flue gas in condensing boilers is one of the painless of energy efficiency. So the installation of an FGHRS device on even a new boiler can really help to reduce bills and your carbon footprint.
Do I need to install all four of Boiler Plus requirements?
Boiler Plus legislation requires that just one of the four requirements is in place for all new combi boilers that are installed. That said, you may well find that using more than one of the four will result in higher levels of energy efficiency from your new boiler.
How to decide which boiler plus system is best?
This is where the advice of installers can be invaluable. They will be able to make recommendations of whether, for example, load compensation or weather compensation would give the biggest reduction in your energy bills. All installations of domestic gas boilers are a little different so getting advice from experienced installers can be invaluable.
Savings in the long term by upgrading to a new boiler
While meeting the requirements of Boiler Plus might push a new boiler cost up a little, the potential savings means that it will pay for itself across the life of the boiler. However, to help, there are boilers on finance to help you spread the cost of a new boiler.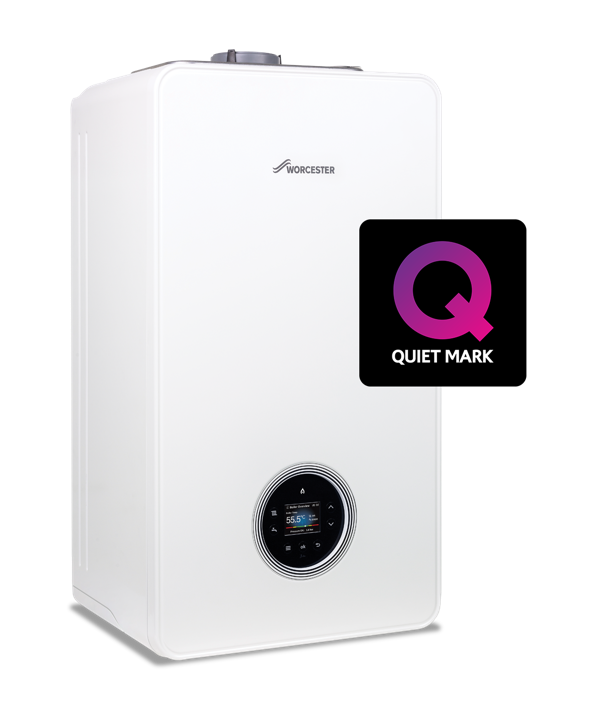 With the innovations that the boiler manufacturers have launched in recent years, it's highly likely that your old boiler is much less efficient than the levels that can be achieved by modern boilers.
And with energy prices seeming to increase on a daily basis, any savings that can be made by a new combi boiler like the Worcester 4000 combi boiler could make a big difference to the household expenses.
What happens if my installer is not up to standard?
The Boiler Plus regulations are now in force and form part of building regulations. Gas engineers who don't comply are then failing to meet Building Regulations and breaking the law. This means they could face prosecution and their removal from the Gas Safe register.
There is also the risk that if a gas engineer invoiced a consumer for gas boilers installed that are non-compliant with the Boiler Plus regulations, then it could be considered fraudulent. This means the home owner could refer incidents to Trading Standards for action against the installers.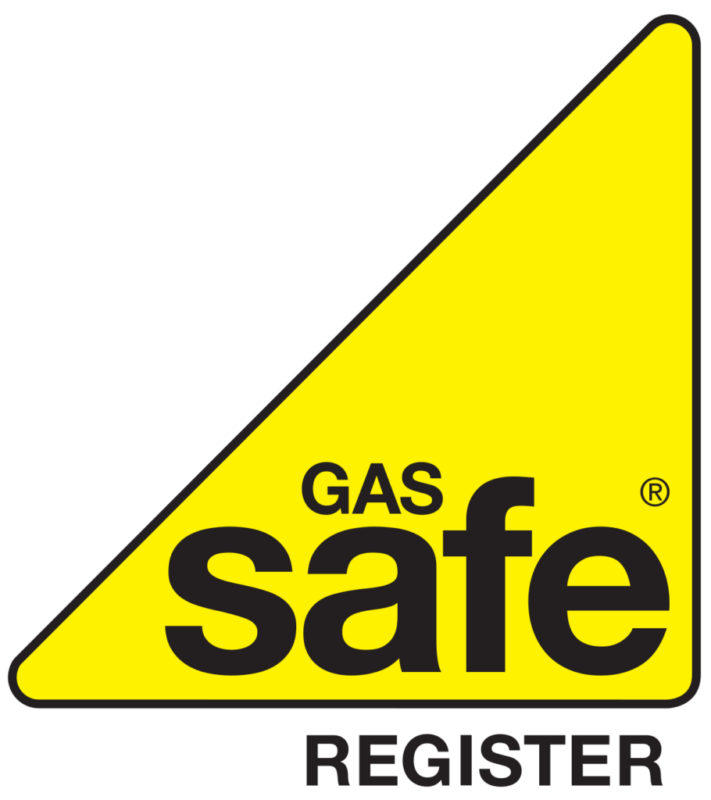 How does it affect my new boiler system?
For most consumers using installers who are registered with Gas Safe you can be reassured that they will meet all new regulations of Boiler Plus when completing your installation. That means that you won't need to worry about the technicalities of load compensation and passive flue gases! All you need to know is that your new boiler replacement will be able to heat your home perfectly while keeping down those bills.
If you're now looking for a no-obligation and fixed price new boiler quote then we can help you with that. You can even arrange installation all the same time, your new boiler could be in place within days!
Get an online fixed price in 20 seconds:
What kind of fuel does your boiler use?