Boiler Flues: The Ultimate Guide with Boiler Flue Regulations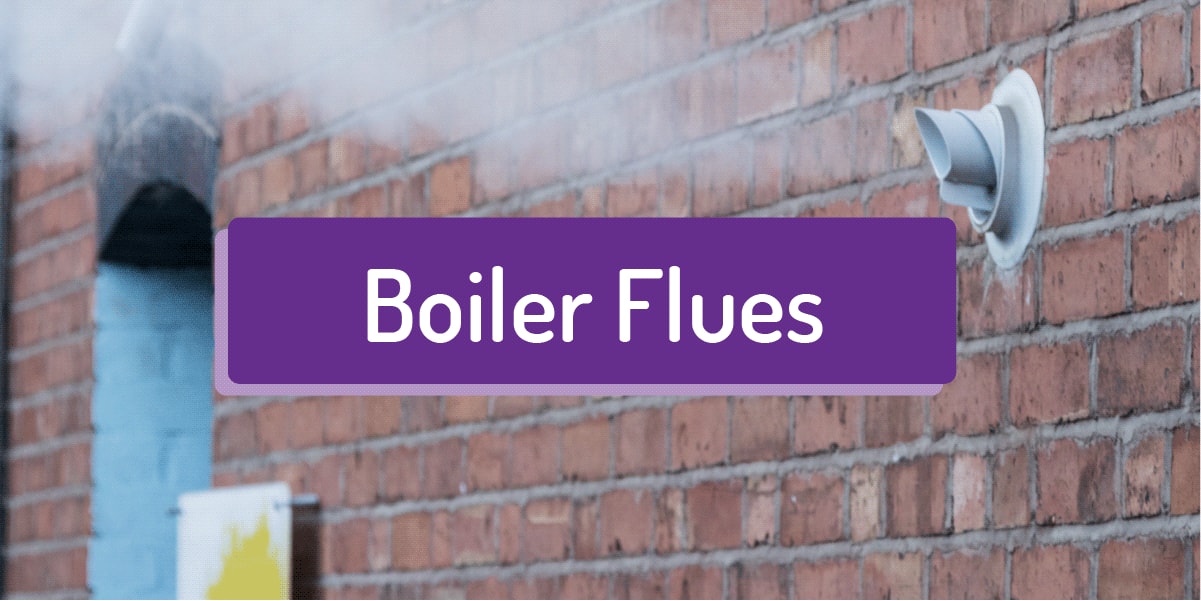 Table of Contents
Everything you need to know about boiler flues
** Update **
If you buy ANY Viessmann boiler from Boiler Central, you get a 15-year warranty. Free parts, labour & call outs!
For a boiler quote in 20 seconds – click here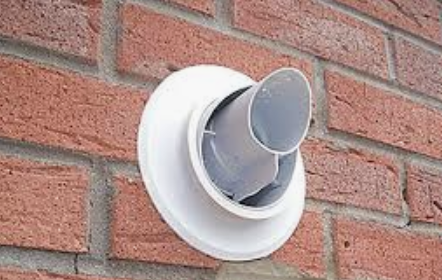 If you've arrived at this page, you're probably having problems with your boiler flue, or you're wondering what on earth a boiler flue is and why you've never heard of it before now. 
The truth is that a boiler flue, despite its identical pronunciation and similar spelling, has nothing to do with excessive sweating, runny noses, chills and feeling rough. 
While boiler problems can be as traumatic as a dose of flu, especially in the winter, there's usually a solution.
If you're looking for more information about boiler flues, or previous research has to lead you to believe that you may need a new flue, or even a replacement boiler, this boiler flue guide should come in handy.
Here's everything you could ever possibly wish to know about boiler flues.
Get an online fixed price in 20 seconds:
Q What kind of fuel does your boiler use?
What exactly is a boiler flue?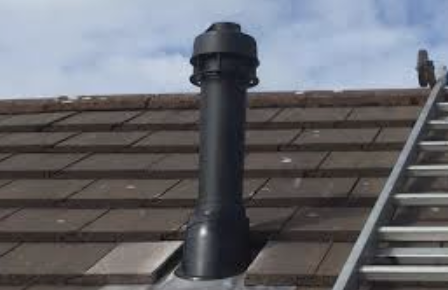 Definition of a Boiler Flue: A boiler flue is a component, which enables gases to escape safely. In most cases, this is a pipe or a duct, which is fitted to the boiler to carry exhaust gases away from your home safely.
The aim is to remove waste products without exposing you or anyone around you to them. The duct is attached to the boiler unit, and it travels to the outside of the building, providing a secure passageway.
Without a boiler flue, there would be a risk of exhaust gases permeating the air in your home, which is definitely not advisable. Every new boiler installation requires a new boiler flue as per regulations.
As you can probably gather from this brief description, boiler flues play a very important role, and this is why it's always advisable to seek expert help if you think you might have a problem with your boiler flue, or you've moved home. You don't know what kind of condition the boiler flue is in.
Unless we reach a point where incredibly intelligent scientists develop fuels that produce gases that are completely clean and harmless, we will continue to rely on boiler flues to protect us from potentially harmful emissions.
Get an online fixed price in 20 seconds:
Q What kind of fuel does your boiler use?
Why is a boiler flue important?
If you're not a gas engineer or an avid fan of reading up on or studying boilers in your spare time, you might not have even given a boiler flue a second thought, but this is a really important part of your heating system.
Without a boiler flue, there's every chance that you could be exposed to harmful gases. There's also the environmental impact to consider.
When fitting boiler flues, there are strict criteria in place to ensure that combustion fumes and hazardous gases are released into the atmosphere safely.
We'll discuss boiler flue regulations in more detail later.
Does everybody have a boiler flue?
If you've got a boiler at home, it's highly likely that you've also got a boiler flue.
Boiler flues are fitted when using combi, regular, and system boilers. The only exception that may apply to a small number of homeowners is a back boiler.
This is a type of boiler that is fitted behind a fireplace. If you have a gas boiler behind your fire, the emissions will exit through your chimney, rather than via a boiler flue.
It is worth noting that back boilers are a dying breed because they are much less efficient than combi and regular boilers.
If you do have a back boiler at home, or you're considering purchasing a property, which has this type of boiler installed, it's worth exploring other options and thinking about updating your system.
This will save you money on your energy bills and improve the performance of your boiler.
If this scenario applies to you, it's wise to get some quotes. You might be surprised at how much you could save, especially in the long-term.
Get an online fixed price in 20 seconds:
Q What kind of fuel does your boiler use?
Is a boiler flue essential?
If you've got to this section of the guide without skipping through the main points, you'll probably already know the answer to this question.
If you have a boiler fitted in your home, and you're going about your business popping the heating on when it's chilly and running hot baths after trying days, you need a boiler flue.
A boiler flue is a simple mechanism, but one that is very important for your safety, but also that of those around you.
As well as promoting health and safety, boiler flues are also required to ensure your heating system meets the required regulations.
If we gave you a metaphor and said that having a boiler without a flue was comparable to shark diving without the cage, you'd soon understand the importance of the boiler flue.
———-
Get a boiler quote with an instant finance decision online – click here
———-
If you already have a combi boiler or regular boiler installed, there should be a functional flue present.
If you're thinking about replacing your boiler, or you're organising a check to make sure that everything is in good working order, the flue isn't something you need to worry about.
Flues will be inspected during routine checks, and if a new boiler is being placed, any work to create a new flue or repair the existing duct will usually be included in the quote.
Where will I find my boiler flue?
In most cases, finding a boiler flue doesn't involve a full-scale, Anneka Rice style treasure hunt.
Usually, if you take a walk outside, you'll be able to see the flue mounted on the wall. The flue will be placed on the wall closest to the boiler, and from the outside of the house, you'll be able to spot the end of the pipe.
If you've ever noticed steam billowing out from your neighbor's house on a cold day, this will be from the boiler flue.
Most buildings have horizontal flues, but sometimes, a vertical flue may be recommended.
The type of flue will usually depend on the shape of the building and the location of the boiler.
New boiler replacement installations are fitted with round flues, while older ducts (over 15 years old) are more likely to have a square end. 
Don't worry if you don't know what type of flue you have.
An engineer will be able to provide you with all the information you need about an existing or a new flue, and it's also easy to get answers by simply looking at the flue end.
Get an online fixed price in 20 seconds:
Q What kind of fuel does your boiler use?
Flues: available in different shapes and sizes
Flues come in all shapes and sizes.
If you're thinking about replacing your boiler, and you're having a chat with an engineer over the phone, they might ask you what kind of flue you have.
This is not a nugget of information many of us store at the forefront of our minds, so don't panic if you don't know off the top of your head.
Fortunately, it's not difficult to find the answers you need.
The shape
When you speak to an engineer, they might ask you what shape the flue is.
In the vast majority of cases, the answer will be round or square.
A quick visual check will provide you with the clarity you need.
Head outside, locate the pipe and see whether the flue is round or square.
The most common reason to ask this question is to gauge how old the unit is, as modern boilers tend to have round flues.
Round flues: round flues are generally found on units that have been installed in the last 15 years and carry gases via regulation 22mm pipes.
Square flues: square flues are more common in older units, which may still be using 15mm pipes, rather than standard regulation 22cm pipes. If the pipes are old, they should be upgraded to meet current safety standards. 
Get an online fixed price in 20 seconds:
Q What kind of fuel does your boiler use?
Horizontal and vertical flues ‖ ‒
The shape of the flue can vary from one boiler to another, and so can the placement of the duct.
In most cases, the flue is horizontal, and it can be seen coming through the exterior wall on the side of the building.
With a horizontal flue, the pipe travels straight through the wall behind the boiler. 
In cases where the boiler is not fitted to an external wall, a vertical flue may be installed.
In this case, the flue goes upwards and then out through the roof.
A vertical flue looks similar to a very small chimney and can be seen spouting out steam when the heating is on.
As placement of the vertical flue is more complex and convoluted than a standard horizontal flue, it is more costly.
Sometimes, there can also be issues with accessing the roof, and scaffolding will be required, which will increase labour costs.
If you do need a vertical flue, you'll be informed about the price of the installation before you make any final decisions.
Get an online fixed price in 20 seconds:
Q What kind of fuel does your boiler use?
How do the shape and location of the flue affect costs?
Most of us don't have an endless budget, so it's important to be aware of the potential cost implications of different types of the flue.
There's nothing worse than ending up with a bill that's much more eye-watering than anticipated.
The good news is that if you already have a horizontal, round flue, there's likely to be no cost impact at all.
If a square flue needs bricking up, or a vertical flue is required, the cost of installation will be higher, but don't panic.
The total price will be made clear before you proceed any further. Vertical flues can pose issues due to the need to direct the duct through the roof space.
If the roof isn't easily accessible, or the engineer isn't worthy of an extras role in The BFG, this means that scaffolding may be needed and that roof tiles will need to be moved or replaced.
———-
Get a boiler quote with an instant finance decision online – click here
———-
Another consideration when talking about the cost of a new boiler installing a new boiler is houses that require a plume kit.
If your boiler is located near a window or any other opening, it's advisable to invest in this kit, which is designed to extend the flue to ensure that harmful gases exit safely.
Boiler flue regulations
Safety first is an adage that should always be applied to boiler installation.
When fitting a flue, there are criteria in place to ensure safety and make sure all units and systems meet the necessary standards.
Regulations govern the location of the boiler flue, the height and final details that relate to the placement of the duct.
Location
The location of the flue is key to protect you, as well as the people who live near you.
When considering a possible site for a flue, engineers must ensure that the location doesn't put others at risk.
If you live in a terraced house, for example, the flue should not be situated too close to your neighbour's window.
If your flue is located near a boundary line, there should be a distance of at least 600mm between the border and the end of the flue.
It's also essential to avoid placing flues too close to public footpaths and walkways.
Get an online fixed price in 20 seconds:
Q What kind of fuel does your boiler use?
Height
The height of the flue may play a role in properties located close to other buildings and public rights of way.
Essential elements of safe installation

To make sure installations meet boiler flue regulations, the following steps should be followed:
The duct should be sealed securely at both sides using a sealant such as caulk or sand cement.
The angle of the pipe must be spot-on to prevent dripping.
The duct must be secured firmly with bolts and screws (this relates to all pipework and extensions)
The length of the flue should be calculated carefully to promote safety and maintain optimum boiler performance: it's best to avoid adding too many extensions, as this can affect the efficiency of the boiler.
How can I ensure I get the best deal on a new boiler
If you're looking for the best combi boiler and heating systems, it's natural to want to find the best deal out there.
If you're on the hunt for the best price and first-class service to boot, why not get in touch with us today?
We can provide you with more information, give you an idea of costs based on your individual requirements, and explain the difference between the various types of boiler flues.
All of our employees are classed as a heating engineer and are Gas Safe registered.
———-
Get a boiler quote with an instant finance decision online – click here
———-
Whether you would like a quote on the additional cost of extending your flue or where the flue exits, we can help.
You must extract waste gases and carbon monoxide from a combi or condensing boiler.
To get a fixed price on a new boiler, use our online boiler quote system where you can purchase your boiler within minutes.
You can pay cash or take advantage of our boiler finance options that are all completed online within minutes as well as taking advantage of a 15-year warranty on the Viessmann 050-W and Viessmann 100-W combi and system boilers. 
For a quote in 20 seconds – click here.
Get an online fixed price in 20 seconds:
Q What kind of fuel does your boiler use?