Back Boiler Replacement Costs & Conversion Prices 2023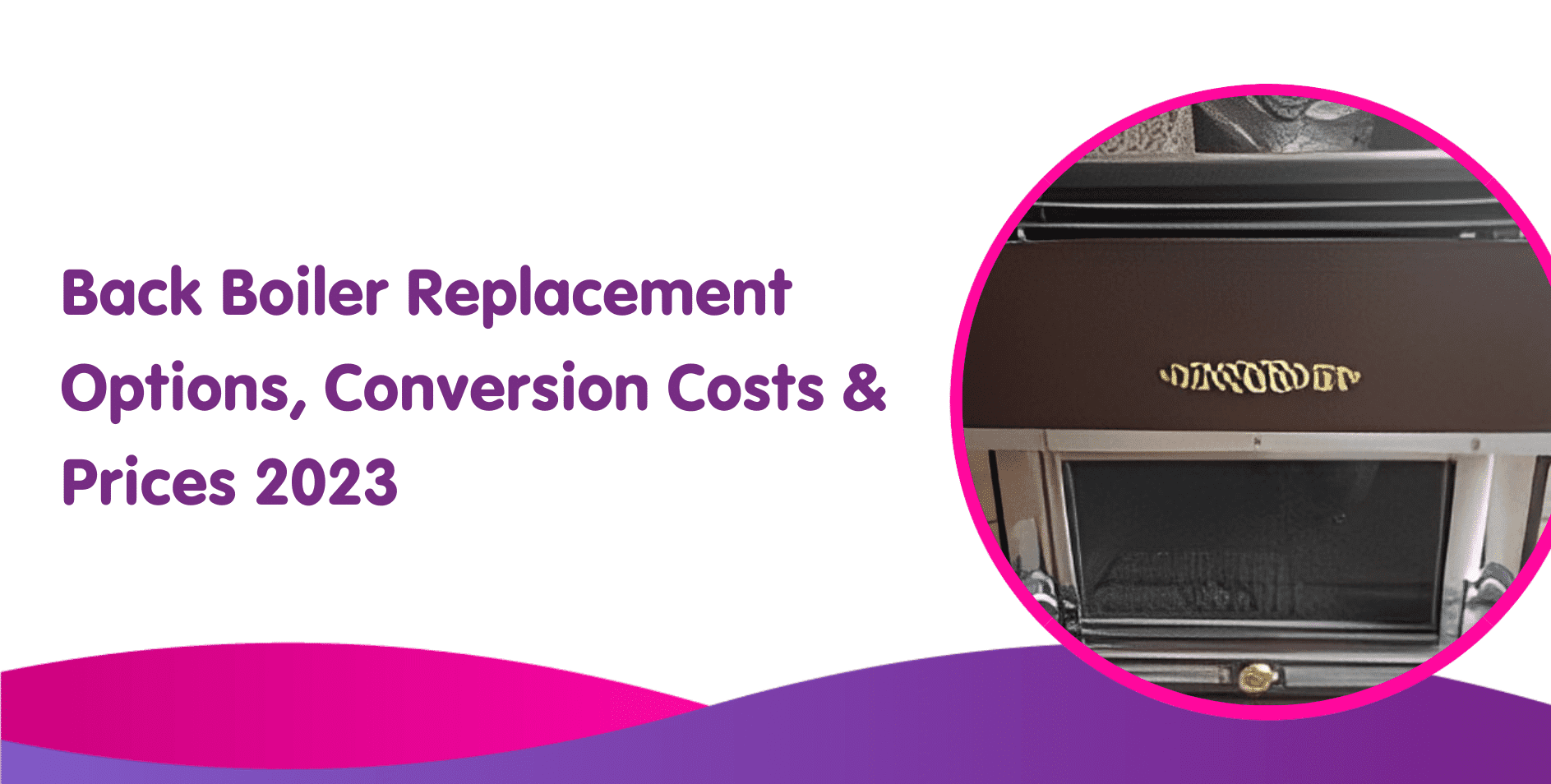 Back boiler replacement cost and conversion guide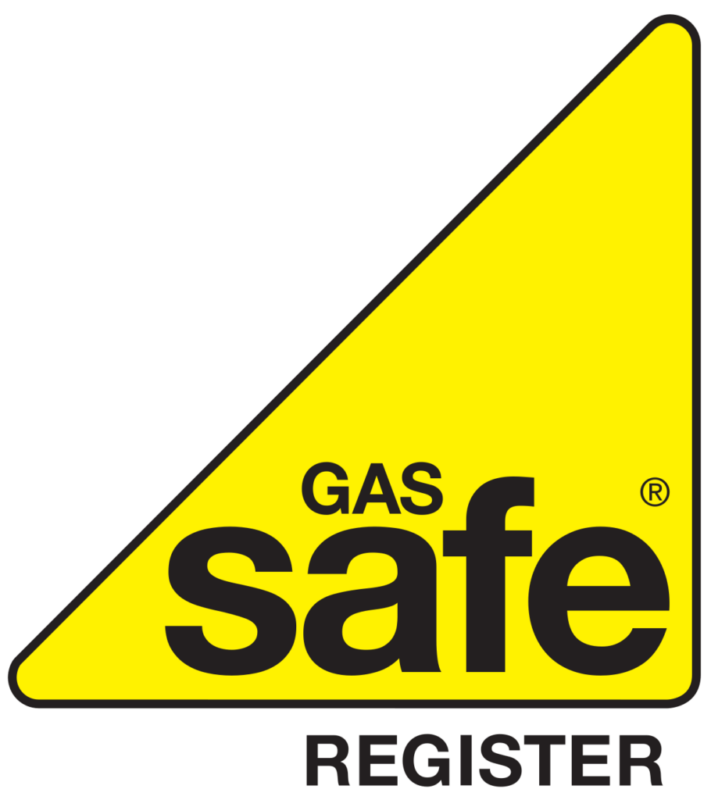 As UK homeowners are becoming aware of the benefits of a combi boiler, gas back boiler replacements are becoming more popular.
This guide will provide you will all the relevant information related to replacing your back boiler and how changing to a new combi boiler is your best option.
Get a fixed price now in 20 seconds
If you have a back boiler then there are quite a few options open to you. Regardless though the back boiler replacement costs will be relatively high compared to that of a simple gas boiler replacement.
In this back boiler replacement guide we will look at the different types of boilers you can choose to replace your back boiler with, the work involved, plus the back boiler removal costs and benefits.
Get an online fixed price in 20 seconds:
What kind of fuel does your boiler use?
Back boiler conversion and changing to another boiler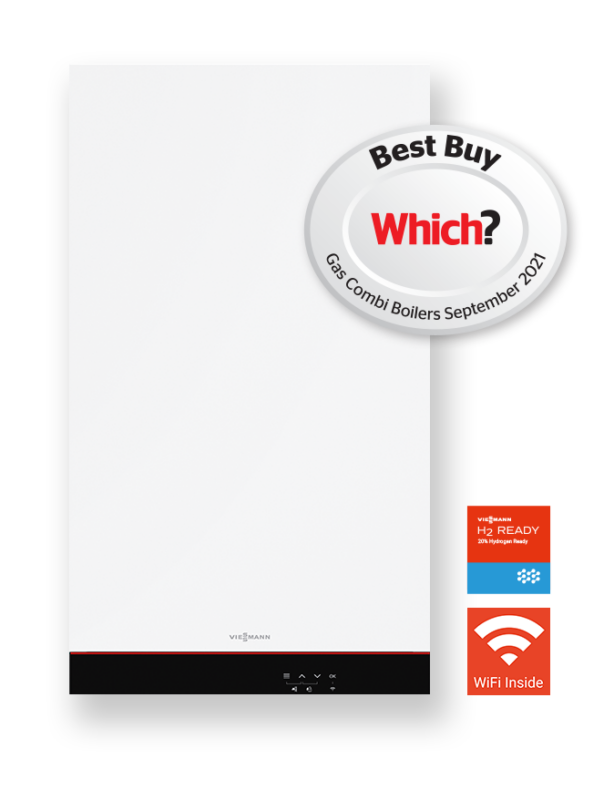 As we have said, replacing a back boiler with another is not an option, therefore you will need to replace it with another boiler type. This is known as a back boiler conversion and involves changing to a modern condensing boiler.
This is technically a brand new boiler installation, as your new boiler will likely be in a completely different place and if you opt for a combi boiler, there will no longer be a hot water cylinder.
This will all be included in the back boiler replacement cost and if you choose Boiler Central we can usually complete the work in 2 to 3 days.
We can help here at Boiler Central if any of the following questions relate to you.
Get a fixed price now in 20 seconds for a back boiler conversion!
Do you need a back boiler replacement or a back boiler removed?
Is your back boiler breaking down?
Do you need a new boiler? Remember, you can't replace it with another back boiler! Try a combi boiler, system boiler or regular boiler.
Get an online fixed price in 20 seconds:
What kind of fuel does your boiler use?
Video:
All About Back Boiler Replacement In 2023
Over the last few years, back boiler replacements are becoming more and more popular as UK homeowners and moving more towards combi boilers. Here in this video, we will explain what a back boiler replacement is and how much it costs
What is a back boiler?
A back boiler is a sort of heating device used to provide you with hot water and central heating for your home. It is commonly situated behind a fireplace with a big hot water tank that heats up as the back boiler fire burns.
The rear boiler is attached to the fireplace and heats water that is kept in a tank using the heat produced by the fireplace. With the aid of a central heating system, such as radiators or underfloor heating, the hot water is subsequently distributed throughout the house.
The heat produced by a fireplace, which would otherwise be wasted up the chimney, may be used by back boilers to heat a house effectively.
Back boilers are less common than they previously were, though, as more modern, effective heating methods are now available.
How does a back boiler work?
Here is a basic explanation of how a back boiler works:
Fuel is burned in the fireplace, such as wood, coal, or gas.
The water in the rear boiler is heated using the heat produced by the burning fuel.
A pump is used to move hot water throughout the central heating system.
Warmth is distributed throughout the home's rooms by the hot water flowing via the radiators or underfloor heating pipes.
Returning the cooled water to the rear boiler allows it to be warmed there with the assistance of the fire.
To keep the home's temperature at a comfortable level, the procedure is repeated as necessary.
Get an online fixed price in 20 seconds:
What kind of fuel does your boiler use?
New back boilers – A once popular choice…
A new back boiler is a central heating system that was used to supply heating and hot water in the 1960s. Situated behind a fireplace, it does not matter if you had a gas fire or an electric fire this was the modern boiler of the time.
Gas back boilers with a tank behind them were designed to be kept out of sight because most people thought they were unsightly. In the 1960's most people didn't want a boiler to bring the groove down in their home's décor.
One of the most popular new back boilers was the Baxi Back Boilers. Baxi Bermuda back boilers were a very popular choice. The back boiler was the pinnacle of heating systems heating thousands of UK homes.
Nowadays you will likely need to get your back boiler decommissioned by a Gas Safe engineer as well as choose another boiler for your central heating system.
Why Do I Need To Replace My Gas Back Boiler With A Different Type?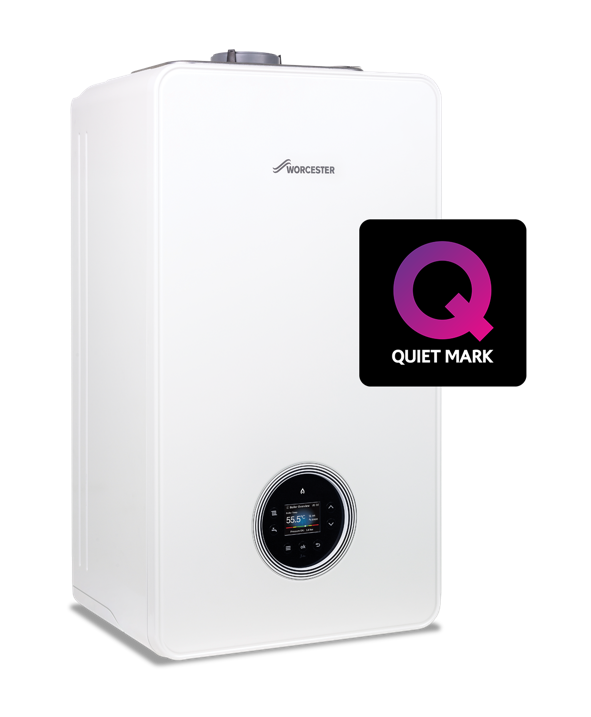 Due to health and safety reasons, the back boiler is no longer legal to manufacture. Designed to be cheap, compact, and hidden away, back boilers are very inefficient compared to new modern efficient boilers. It is possible to still keep gas or electric fire which was with the back boiler to keep the costs down.
Back boilers can just suddenly shut down with little warning. Invest in a new boiler to avoid no heating and hot water. Nowadays, heating engineers may not train to fix back boilers. So, getting a replacement combi boiler would set you for the future. Especially if your boiler is not working at the moment.
If you need to trade your back boiler for something more efficient and modern, let's take a closer look at your boiler replacement options.
Replacing a Back Boiler – Your Options
If you still have a back boiler installation you should start to think about a replacement boiler. We strongly advise getting a new boiler system. Mainly for health and safety reasons but most of all energy efficiency. Most old back boilers only run at around 70% efficiency, which means for every. £1,000 spent on gas, £300 is wasted.
You have three options when replacing your old back boiler. You can either upgrade to a regular boiler, system boiler or a combi boiler. All these new modern condensing gas boilers are perfect as a replacement for a back boiler due to the fact that these boilers are now running at over 90% efficiency
Get an online fixed price in 20 seconds:
What kind of fuel does your boiler use?
Back boiler to combi boiler conversion
Modern combi boilers are the perfect replacement for back boilers and are very cost-effective whilst featuring high efficiency. With a new combi, system, or regular boiler, your fuel bills will drop tremendously and so will your carbon emissions. We strongly advise, replacing your back boiler with a modern combi boiler due to the benefits.
All three options have their pros and cons, which is an argument for another day! The good news is your a back boiler to combi conversion will ensure some substantial savings!
An engineer will place a new boiler in a kitchen or airing cupboard. Rather than behind the gas fire like the old back boiler service. We are sure the extra savings and extra energy efficiency of a modern boiler will override the upset of the kitchen storage!
Make sure that you research the best combi boiler for your home and use a company like Boiler Central which offers the longest boiler warranties available.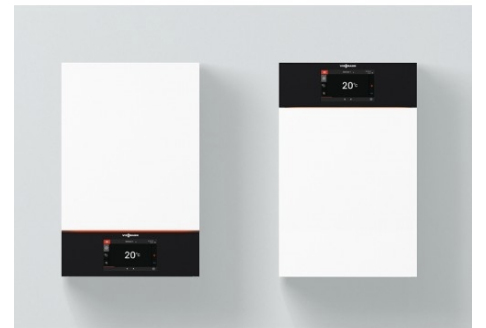 Combi boiler to replace back boiler
If you are considering removing your back boiler and changing it to a combi boiler, then you are probably aware by now it is going to be a big job for any Gas Safe registered engineer. As much as the whole process is going to be pretty expensive, you want to ensure that you get the right boiler to convert to, and mostly a combi boiler will do.
Here are some of our recommended combi boilers right now that can bring your home into the 21st century. All these combis can be classed as smart boilers too as they include built in WiFi, hydrogen-ready technology, and even intelligent filling systems so you don't have to worry about low pressure anymore.
Get an online fixed price in 20 seconds:
What kind of fuel does your boiler use?
Back boiler conversion to a system boiler
One of the most popular condensing boilers in the UK is the system boiler, and converting from a back boiler to a system boiler is another one of your options. Regular and system boilers are more similar to back boilers as they both have a hot water storage tank in which they store hot water ready for you to use.
System boilers are more common in larger homes as they can provide lots of hot water to multiple taps and showers at the same time if required. However, if you choose to get your back boiler replaced by a system boiler, then you will also need to consider the cost of a hot water cylinder too.
Replacement back boiler costs
To replace and remove a gas back boiler is not cheap or simple. Boiler replacement cost is high, but, it will guarantee to save you money in the long term as your new energy efficient boiler will ensure that your energy bills are much lower.
The main costs involved in a back boiler replacement are the labour costs due to the amount of work involved in the whole removal of the back boiler and then fitting the new boiler type elsewhere in your property.
How much does a back boiler removal cost?
If you want to know exactly how much a new boiler costs then you can fully get your fixed boiler quote online now for a back boiler removal with Boiler Central.
The removal, decommissioning and back boiler replacement costs around £3,000 to £4,500. Don't panic! We offer payment plans with 0% interest or to pay over 5 or 10 years to help with the boiler cost. You can save over £350 per year by changing to a combi boiler.
Get an online fixed price in 20 seconds:
What kind of fuel does your boiler use?
Are back boiler replacement costs worth the money?
Yes, in the long term as new gas boilers are much more energy efficient than old gas back boilers . The short-term cost of replacing or decommissioning your gas back boiler might seem expensive, but it really will make your monthly/ annual energy bills reduce tremendously.
Whether you decide to replace your back boiler to one of the best combi boiler or best system boilers, you can save money on your energy bills. You will have a more efficient heating system with better performance. Plus, the peace of mind in knowing your heating system won't suddenly shut down without warning.
If you need help finding a new cheap boiler then get a fixed price online now. Megaflo boilers are quite popular at the moment, but these are not suitable for every home. You can get a fixed and final price online of a boiler replacement with Boiler Central within 20 seconds below:
Back Boiler Replacement & Removal
Here we discuss removing and replacing your gas back boiler. After reading the information above you may decide you want to remove your back boiler and replace it with a combi boiler.
Replacing your gas back boiler can be messy and will not be the easiest of tasks. Getting behind your fireplace to remove and replace a back boiler is often going to be quite destructive work. There may be some damage to your home. In most cases, your fire mantle and at least some of the flooring will need to be removed.
When replacing your gas back boiler the whole back boiler will need to be removed. After new boiler installation, combi or conventional, you may need new pipework.
Decommissioning a Back Boiler
By decommissioning a back boiler, it won't actually be removed from behind the fireplace. Decommission effectively means it will disconnect from its source of power/energy. It will remain behind your fireplace gathering dust out of use.
To decommission your old back boiler, engineers will need to get behind your fireplace, which means you will likely have some damage to your fireplace and carpet. Prepare to make repairs afterwards.
However, decommissioning your back boiler instead of removing and replacing it, will save you money. Savings will depend on who is doing the work and what exactly needs doing. On average, you can expect a boiler decommissioning to cost around £3000. We have payment plans available when replacing back boilers, don't worry.
Before making a bold decision, decommissioning might not always be an option. Always speak to one of our Gas Safe heating engineers who will decide whether it can be safely done.
Get an online fixed price in 20 seconds:
What kind of fuel does your boiler use?
FAQs
Can I get a back boiler removal grant?
Removing a back boiler can improve the energy efficiency of your home and lower your heating expenses. Your local government or utility company may offer grants for back boiler removal including hot water tanks
Eligibility for these grants can depend on factors such as your location, type of boiler upgrade, and personal circumstances, such as homeownership, low income, or receipt of specific benefits.
To learn about back boiler removal grants in your area, reach out to your local government, utility company, or a trustworthy heating contractor. They can provide information on the available grants and assist you with the application process.
Can I get a back boiler conversion on finance?
Yes, it is possible to pay for a back boiler conversion on finance and luckily here at Boiler Central you can apply for boiler finance online in and get accepted in minutes. On average, converting to a new boiler costs over £3,000 so you can fully finance the installation or just part of it, the choice is yours.
Get an online fixed price in 20 seconds:
What kind of fuel does your boiler use?