What Is A Gas Supply Pipe?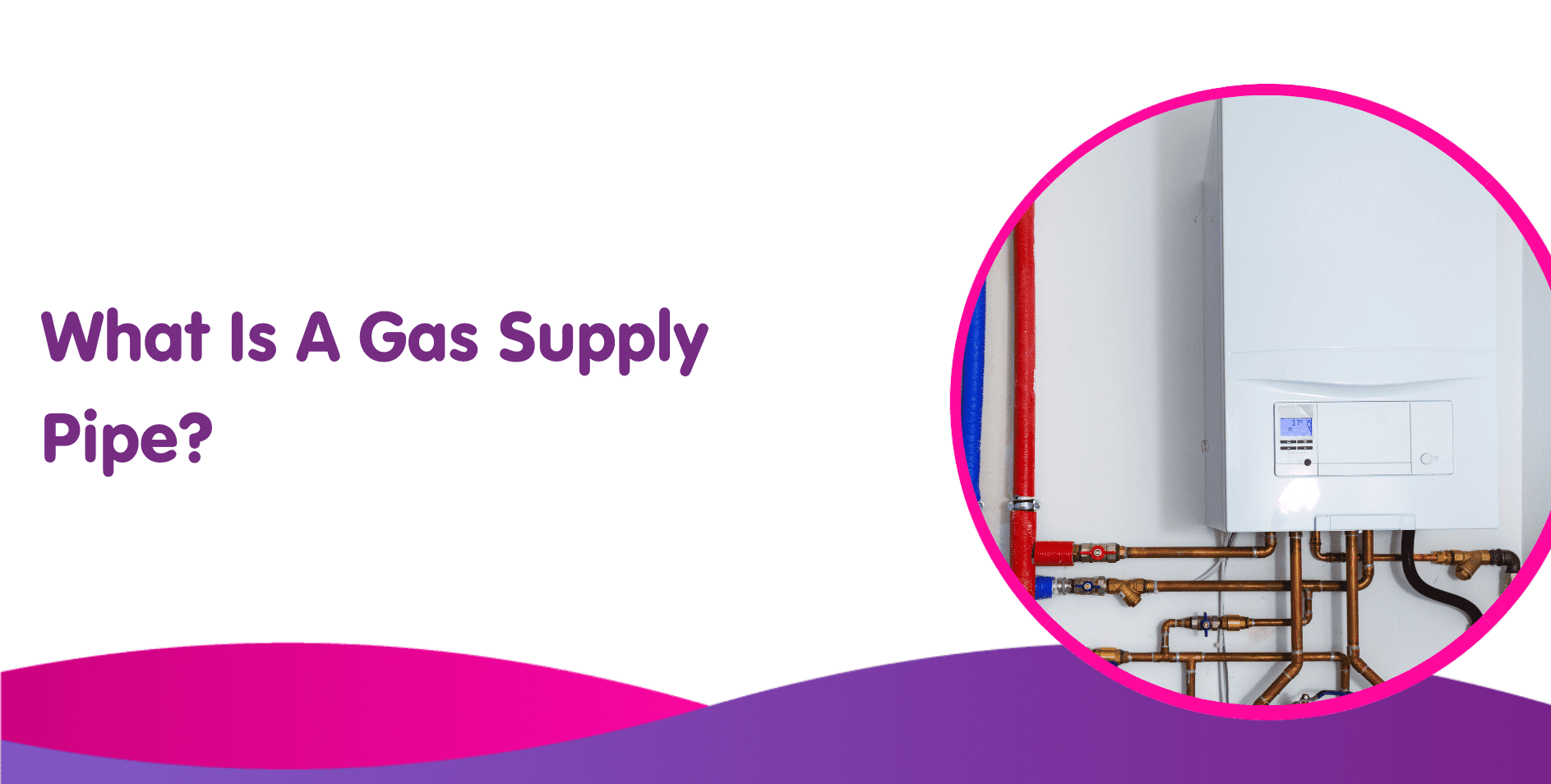 What is a gas supply pipe & where to find it?
Connecting your property to the main gas pipe can seem daunting; still, it is unavoidable if you must rely on natural gas for heating and hot water in the UK. If your property doesn't currently have gas, this guide will help you figure out the steps to take to get you connected to the gas mains on your street.
If you are having issues with your boiler and are trying to find your gas supply pipe then you must contact a Gas Safe registered engineer right away.
The process starts with identifying the gas supply pipe that's most suitable for your needs and then getting in touch with your local gas transport company to connect you to the gas mains. Keep reading to learn more.
What is a mains gas supply pipe?
The pipe that runs from the meter in your home or property to the gas main on your street is the gas supply pipe. This is external to your property and is different to the one inside your home that is connected to your boiler.
If you are thinking about changing to a new boiler and worried about your supply pipe, don't worry as most companies include any mains gas changes in the new boiler replacement costs.
Individual property owners need to get in touch with an approved local gas transporter to connect their properties to the gas main on their streets.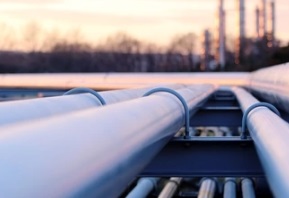 The gas pipe in your property needs to be connected to a meter, which measures your gas consumption and allows gas suppliers to bill you accurately based on the amount of gas you draw from the National Grid.
A gas meter isn't only for billing purposes, though. The device is a specialised flow meter that regulates gas pressure, ensuring that all gas appliances in your home or property operate safely.
Adequate gas pressure must be continuously maintained in all gas pipes on your property. For this reason, the approximate amount of gas you use will determine the size of the gas pipe that will be connected to the gas meter.
If you are getting a replacement gas boiler in the UK, you may need to upgrade your pipework depending on how old it is.
Types of Gas Supply Pipe
The common gas pipe materials include:
PVC
PVC pipe is one of the most preferred materials for safely transporting gas into homes, and it is the ideal option for running gas pipes in areas with low pressure. PVC pipes are resistant to corrosion, durable, and suitable for underground exterior gas supply lines. Also, they are inexpensive, making them a cost-effective solution.
However, they can sustain damage or break during installation, especially in underground locations with plenty of tree roots and rocks.
Black Steel
Black steel or iron is another popular material for both interior and exterior gas pipes. The material easily fits together to form an airtight seal. But most importantly, it is strong and can handle heat very well.
However, black steel tends to corrode with time, and the seals will eventually weaken. It is best to hire a professional to carry out regular maintenance checks if you choose black steel for your gas supply pipe.
Corrugated Stainless Steel Tubing
Corrugated stainless steel tubing is flexible and easy to install, making it an excellent choice for tight areas. However, the material is best suited for indoor gas piping only.
Other gas pipes include copper, galvanised steel, and HDPE, but these may not last as long as the other options listed above. Copper, in particular, has strict code requirements that must be considered during exterior underground installations.
Installing Gas Lines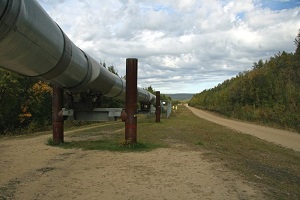 Once you've chosen the most suitable gas pipe material for your property (with help from a professional, of course), the next thing is to get in touch with a local gas transporter company to connect your property to the gas mains.
After providing the average amount of gas you need and the plan of your property, the gas transport will give you a quote for connecting your property to the gas mains. The plan of your property will enable the transporter to figure out the best points for laying out the gas pipework.
It is worth mentioning that your property needs to be within 23 metres of the gas mains, or else the transporter may not be able to connect your property. Also, if the current pipework is in bad shape, you might need to upgrade it before the gas line can be connected.
Choosing a Gas Supplier
With your property connected to the gas mains, the next course of action is choosing a gas supply company. You can research online using comparison tools to find the best quotes or choose the gas supply company in your area.
The gas supplier will install a meter on your property and bill you for gas usage every month, quarter, or twice a year, depending on your billing cycle.
Be sure to understand how the billing works so that you don't incur unexpected costs at the end of your billing cycle.
Connecting Your Gas Appliances
Lastly, it is time to connect your appliances to the gas supply pipe. But do not attempt to connect any appliance yourself, as that is considered illegal. You run the risk of hurting yourself and others on your property, as well as putting the lives and property of neighbours at risk if you try to connect your gas appliances yourself.
In the UK, only qualified Gas Safe Registered engineers are legally permitted to connect appliances such as boilers with magnetic filters to a gas supply pipe, so make sure to get in touch with one.
Gas Pipe Problems
We recommend hiring a Gas Safe engineer to inspect your heating system for possible faults and fix them before turning on the system for the season.
Problems with gas pipes can lead to poor air quality in your home, which may cause health hazards. If not urgently fixed, gas problems might also lead to fire and boiler explosions.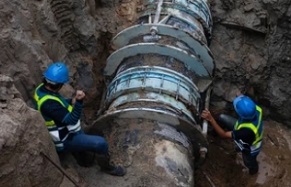 If you notice any of these signs, you should take immediate action to fix the problem as they cause bigger problems.
Rotten egg smell
Leaks
Hissing sounds
Rusting
Gas-powered appliance issues
High energy bills
Consider Boiler Cover for Your Gas Supply Pipe
Installing new or replacement gas lines isn't particularly cheap, even for a simple gas pipe connection. For this reason, it is prudent to protect your gas line with a boiler cover. Providers usually include protection as a standard with most of their cover plans.
If you want to protect your gas line, just compare boiler cover quotes to find the best boiler cover for your needs.