Worcester Bosch Greenstar 2000 Combi Boiler Review & Price Guide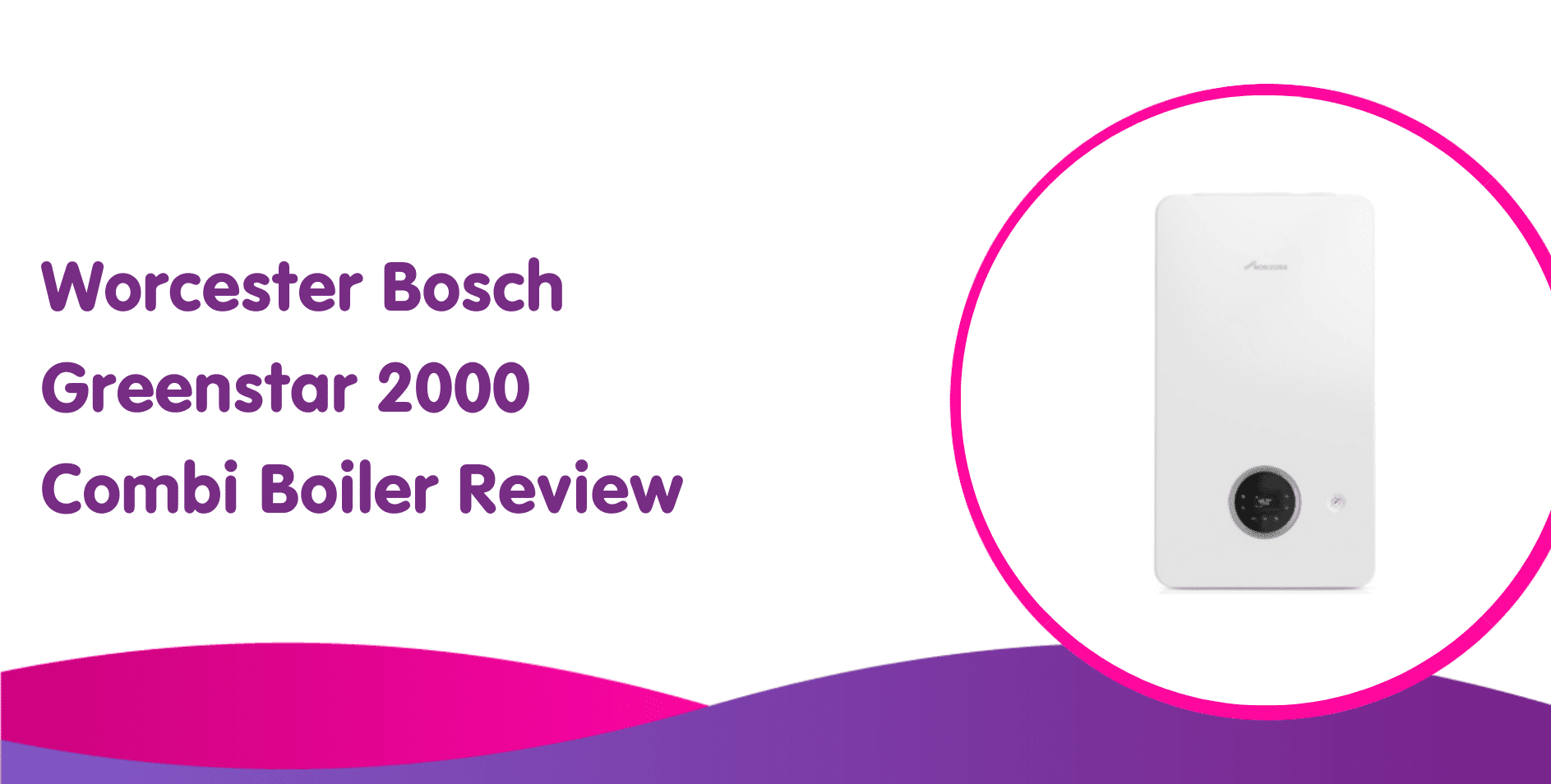 Worcester Bosch Greenstar 2000 combi boiler review, prices & installation guide
When people think of needing a new boiler, 9 times out of 10 they will think of Worcester Bosch. And the new Worcester Bosch 2000 combi boiler is one of the latest boilers in the legendary Greenstar range.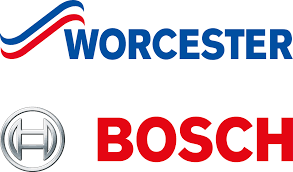 Use this free tool to get a fixed online price in 20 seconds – click here
If you are one of the people who did, you can be sure it is due to Worcester's fantastic reputation for manufacturing some of the best domestic gas combi boilers on the market for years.
The Worcester Bosch 2000 is their first budget combi boiler so let's see what makes this combi boiler a great choice.
Video:
Worcester 2000 Combi Boiler Review
Watch our Worcester 2000 Combi Boiler Review
The new Worcester 2000 – Award-winning gas combi boilers
Worcester Bosch has been winning Which? Awards for best boiler manufacturer for over 10 years, so the new Greenstar 2000 has some high standards that need to be met! This budget combi boiler is a great Landlord solution as well as the perfect replacement boiler for smaller homes in the UK.
Get an online fixed price in 20 seconds:
What kind of fuel does your boiler use?
Worcester Bosch Greenstar 2000 combi boiler overview
The new entry-level Greenstar 2000 combi boiler comes in 2 different sizes, has great features & looks good, which makes this Worcester Bosch boiler suitable for most homes in the UK. 
These compact energy-efficient replacement boilers offer fantastic value for money and open up the Worcester Bosch brand to even more people.
Is the Worcester 2000 combi boiler hydrogen ready?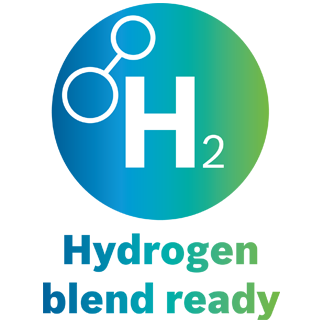 Yes, like every boiler in the Worcester range, the Worcester 2000 combi is a hydrogen ready boiler, which means that it can run on a mix of 20% hydrogen and natural gas, as well as being able to be slightly amended by a heating engineer to run on 100% hydrogen.
This is a long way off but as technology advances and hydrogen becomes cheaper and a viable option for fuel, then you can be sure your home is ready.
Quiet Mark accredited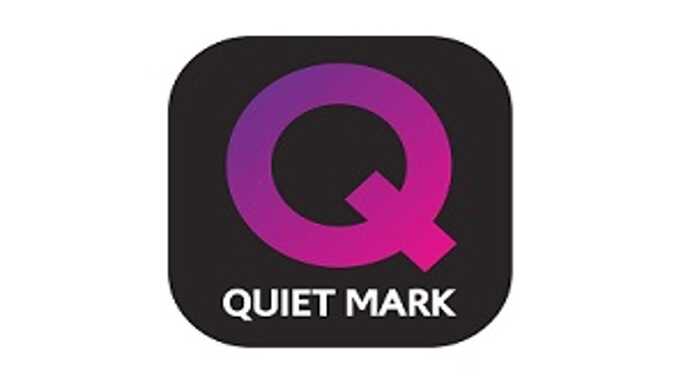 The Worcester 2000 combi has even been given the Quiet Mark accreditation due to its low operating noise. running at just 43 decibels, it is one of the quietest combi boilers on the market.
Add to that fact that it is a very compact boiler and can fit in kitchen cupboards, this combi is great if you need to install it near to living space.
Dimensions: How big is the Worcester Bosch 2000?
The Worcester 2000 combi boiler is designed for small to medium homes in the UK, therefore homes where space is usually limited and boilers are required to be installed in kitchen cupboards. We always suggest that you measure up before any new boiler installation takes place to ensure a boiler will fit where you want it. Here are the dimensions of the Greenstar 2000.
Worcester Bosch 2000 gas combi boiler outputs
The Worcester Bosch gas combi boiler is available in 2 different outputs only – 25kw & 30kw
There is the Worcester Bosch 2000 25kW model which is perfect for small to medium-sized homes, including flats, with one bathroom. It is compact enough for kitchen cupboards but we always suggest that you measure up first!
There is also the Worcester Bosch 2000 30kW model which can cope with higher hot water demand so will be more suited to medium-sized homes with 2 bathrooms.
Get an online fixed price in 20 seconds:
What kind of fuel does your boiler use?
Worcester Bosch Greenstar 2000 combi boiler specification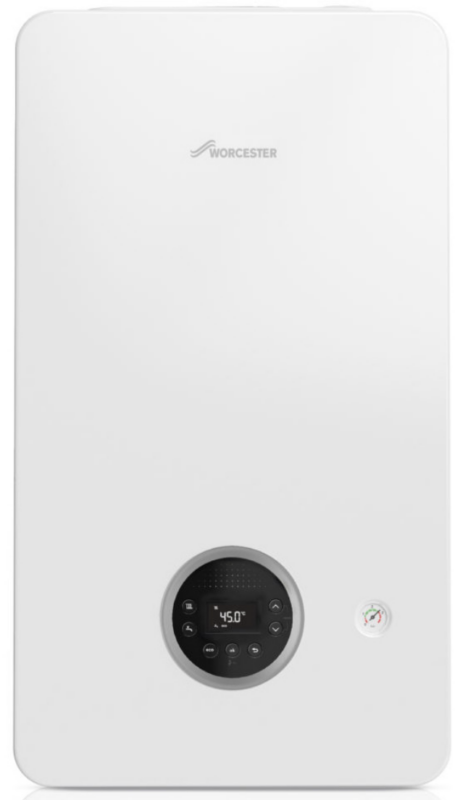 | | |
| --- | --- |
| Type | Natural Gas Combi Boiler |
| Warranty (Years) | 5 (extendable to 6) |
| Width (mm) | 400 |
| Height (mm) | 724 |
| Depth (mm) | 300 |
| Weight (kg) | 36 |
| Output (kW) | 25/30 |
| ErP Space Heating Efficiency | A |
| ErP Water Heating Efficiency | A |
| Noise Level (dB) | 43 |
| Flow Rate (l/min) | 9/10.8 |
| Mounting | Wall |
Worcester Bosch Greenstar 2000 combi boiler cost
The big question is how much do new boilers cost? Well you'll be glad to know that the Worcester 2000 is one of the lowest-priced boilers on the market even with installation included. This will include all parts, labour and the warranty.
| | | |
| --- | --- | --- |
| Boiler Manufacturer | Boiler Cost | Boiler Cost With Installation |
| Worcester Bosch Greenstar 2000 25kw | £714 | £1,795 |
| Worcester Bosch Greenstar 2000 30kw | £838 | £1,845 |
Get an online fixed price in 20 seconds:
What kind of fuel does your boiler use?
Worcester Bosch Greenstar 2000 pros and cons
The Greenstar series range seems like one of those things that have been around for years, and to get an upgrade and a facelift Worcester must mean business. And they certainly do with the Worcester Greenstar 2000 combi boiler series.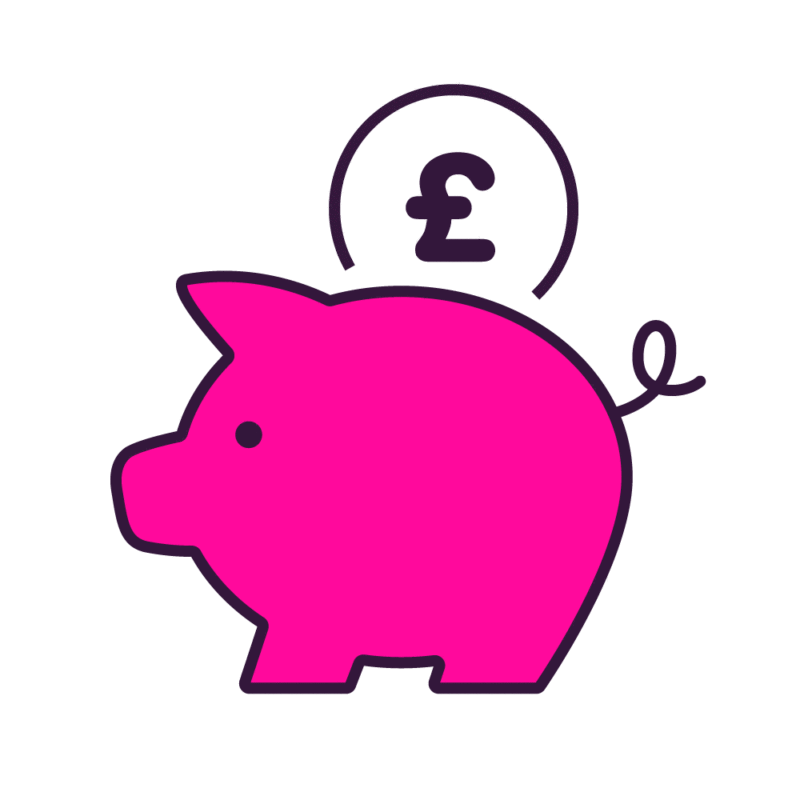 Whilst they have decided to shell out on a redesign, one thing they haven't done is give this boiler a juicy price tag.
In fact, what they have done is open up their best combi boiler range to everyone and keep this boiler more than affordable.
If you didn't think you could have a Worcester Bosch boiler installed in your home, well now you can.
What makes the Worcester 2000 so good for the price is the fact it is perfect for its target market – small to medium-sized homes.
It is not just the new boiler cost that we like, here's why it's so good is for the following reasons:
Pros: Reasons to buy this combi boiler
Being a gas condensing combi boiler means that there are no separate hot water tanks.
The hot water comes directly from the boiler itself using a very clever heat exchanger. This is the case for all combi boilers but is still a very good reason to install one in a home where space is limited.
It's a super quiet combi boiler
Dubbed noise canceling by Worcester themselves as the quietest boiler they make, you can put it somewhere near your main living areas and not even notice it is there! This leads us to our next point…It has also been given the a Quiet Mark accreditation.
It's a compact combi boiler
Great for when space is limited in some smaller homes. at just 400mm wide and 300mm deep, this ensures easy installation in kitchen cupboards if required, add this to the fact it won't cause you any noise pollution whilst it is keeping your home warm and your hot water hot!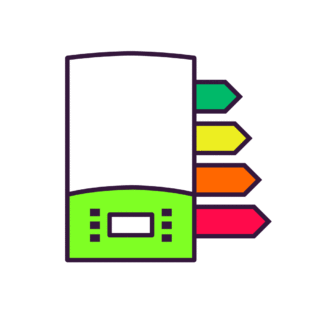 It's an energy-efficient combi boiler
Smaller homes more often than not do not require as much hot water demand.
Fewer people in the house means fewer reasons to be using your boiler. When the boiler is in use though it will not be using excessive amounts of natural gas by running at 93% Boiler Efficiency, which will help keep running costs and utility bills down.
It's easy to install
If you already have a combination boiler and want to just replace your combi boiler with another one then the Worcester Bosch Greenstar 2000 is a perfect replacement for your old inefficient boiler.
Always ensure that any new Worcester 2000 boiler installation you have, is installed by a Gas Safe registered installer. Remember to factor installation into your new boiler replacement cost.
Cons: Why not to buy this combi boiler?
The main downside to this combi boiler is that if you have a larger house then it will not be able to work effectively and efficiently. If this is the case you need to look at the Worcester 8000 combi boiler or a system boiler. The other downside to the 2000 is that you only get a 6-year guarantee.
For around £200 more, you could get the Worcester 4000 combi boiler which comes with up to 12 years guarantee.
Get an online fixed price in 20 seconds:
What kind of fuel does your boiler use?
Which Worcester Bosch 2000 is best for my home?
When designing the Worcester 2000 combi they have thought about trying to make it suitable for many homes in the UK, without going overboard.
Therefore they have aimed for small to medium-sized homes. Having the option of a lower output boiler and a higher output boiler ensures that there is a good chance that one of these will be suited to your home. Let's take a look at which is best for your home.
Worcester 2000 30kw gas combi boiler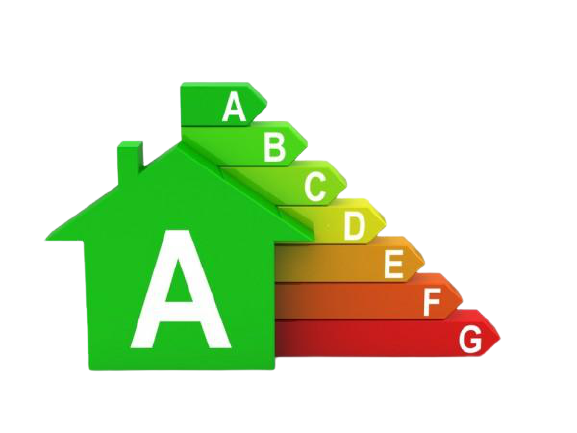 As you are probably aware by now there are only 2 versions of the Worcester 2000 combi boiler, arguably the Worcester 2000 30kw is the better of the two as it is a better combi boiler in terms of power and keeping up with hot water demand.
Better suited to homes with a bathroom and a shower room over the 25kw, the 30kw will ensure that you get the hot water at your taps at the right temperature and all your radiators at the right level too.
Worcester 2000 25kw gas combi boiler
If your looking for an economical boiler as you have low hot water demand, the Worcester 2000 25kw combi is perfect for smaller homes with 1 bathroom only.
Running at a lower output means that it will always use less gas than the 30kw as long as your home is the right size. If you think that your home could need extra power then choose the 30kw.
Worcester 2000 Thermostats and heating controls
As with any new boiler or upgrade on any product for that matter you would expect to have the latest equipment and controls. If you have a universal thermostat such as Hive or Nest, you can also use these too.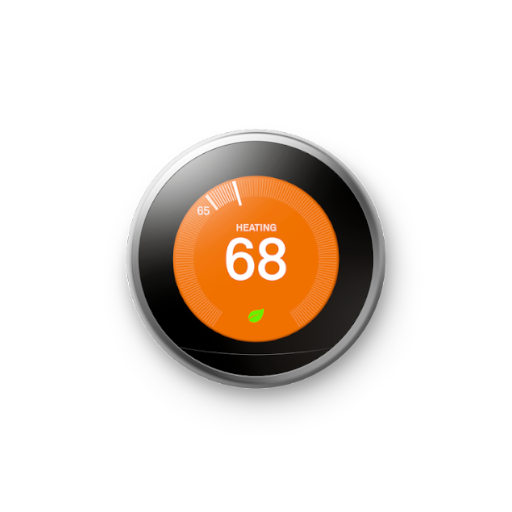 The Worcester Bosch 2000 boiler is no different. You can choose from the following options to control your boiler and the temperature of your home.
You can always change your controls after your new boiler replacement installation if you like.
Greenstar Comfort II Wireless Thermostat
This thermostat enables the homeowner to change the temperature of the rooms in your home at 6 different points in the day.
You can also control the temperature of the hot water at 3 different points in the day.
With an easy to use menu and navigation, this is a simple yet effective way of controlling how hot or cold your home is all day long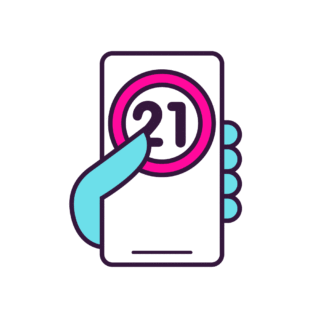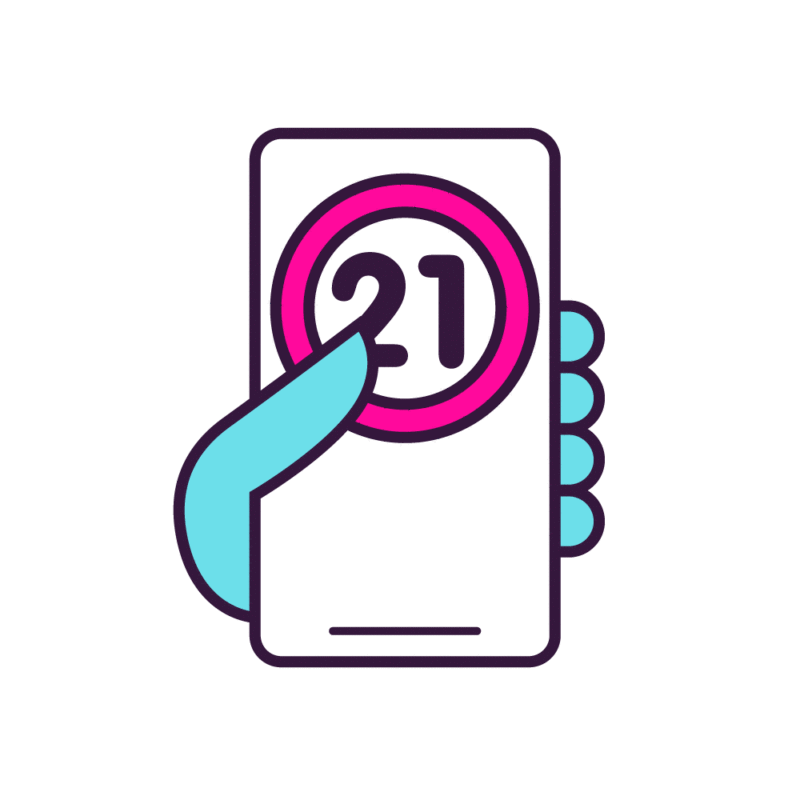 Bosch EasyControl Smart Thermostat
Smart thermostats are a great way to control your heating from wherever you are simply by connecting and using your mobile phone. You don't have to search for your thermostat!
If it drops cold while you're at work and you fancy a warm home to come home to, then you can simply turn your boiler on as long as you have an internet connection.
You can also control the heating in certain rooms separately and also check your energy usage. A fantastic way to save money on your gas and electricity bills.
Get an online fixed price in 20 seconds:
What kind of fuel does your boiler use?
Worcester Bosch 2000 combi boiler warranty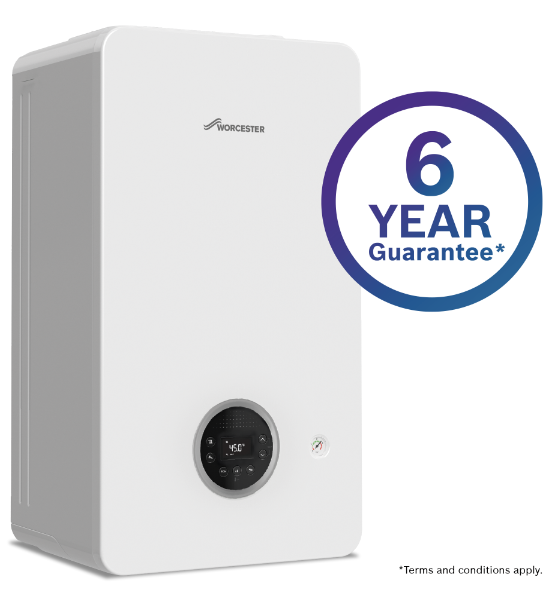 Having a new boiler installed isn't cheap. You don't want to be worrying about your boiler breaking down or any large bills for any boiler repairs.
This is where the warranty comes in. Although you don't get 10 years boiler guarantee as you do on some of the other Worcester Bosch Greenstar combi boilers, you can still get 5 years of peace of mind on the whole of the boiler.
How to get a 6-year guarantee on a Worcester 2000 combi?
This warranty can be extended an extra year if you get a Greenstar System Filter installed at the same time as your new boiler, a great idea for these types of boilers.
Although you don't get a full 10-year warranty on the whole boiler, you do get a 10-year guarantee on the primary heat exchanger, which is the main component in the boiler for heating up the water in your home.
To ensure that your warranty is kept valid you will need to make sure that your new boiler is serviced every year without fail.
This is the same for any warranty on any boiler, not just Worcester Bosch Greenstar 2000 boilers.
The good news is, to alleviate any large one-off payments you can take out boiler cover or set up a service plan with some companies where you pay monthly at no extra cost!
Worcester Bosch 2000 final verdict
Just the fact that this boiler is a Worcester Bosch combi boiler replacement means that you are going to get great value for money and years of hassle-free heating.
We love the fact that it is such a good price, the cost of a new boiler is around £760 and you can get the boiler installed for around £1,800. This almost puts the boiler in the 'budget boiler' category, but not quite.
This fantastic low-cost boiler is clearly Worcester Bosch's attempt at making sure that there is a boiler they offer for everyone in every price range.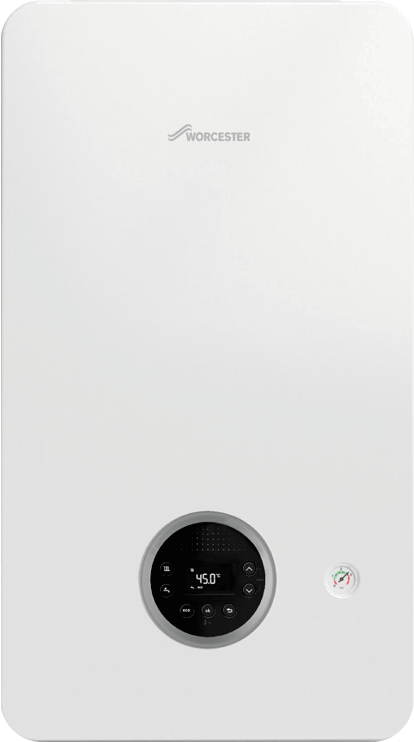 Compact, reliable and affordable
A Worcester Bosch model that's quiet, compact, and reliable – what more could you ask for at a great price.
The Greenstar 2000 shouldn't be confused as cheap boilers or with its bigger brother, the Worcester Bosch Greenstar 8000 lifestyle range.
This is a far superior boiler but comes at a far superior price. It may look the same, which adds to the 2000's credentials but that's where a lot of the similarities stop. You can read a review on the Worcester Bosch Greenstar 8000 here.
If you want any quotes on any Worcester Bosch 2000 boiler or any other boiler deals, use our quick online quote system for an instant price just with the first part of your postcode. If you want to speak to someone, get in touch with Boiler Central now.
We can make sure the boiler is suitable for your home, discuss prices and we always try to look after our customers from start to finish!
We want our customers to enjoy the experience on our website too!
You can send us an online chat message anytime for more information too.
Get an online fixed price in 20 seconds:
What kind of fuel does your boiler use?