Worcester Bosch Greenstar CDi Compact Combi Boiler Review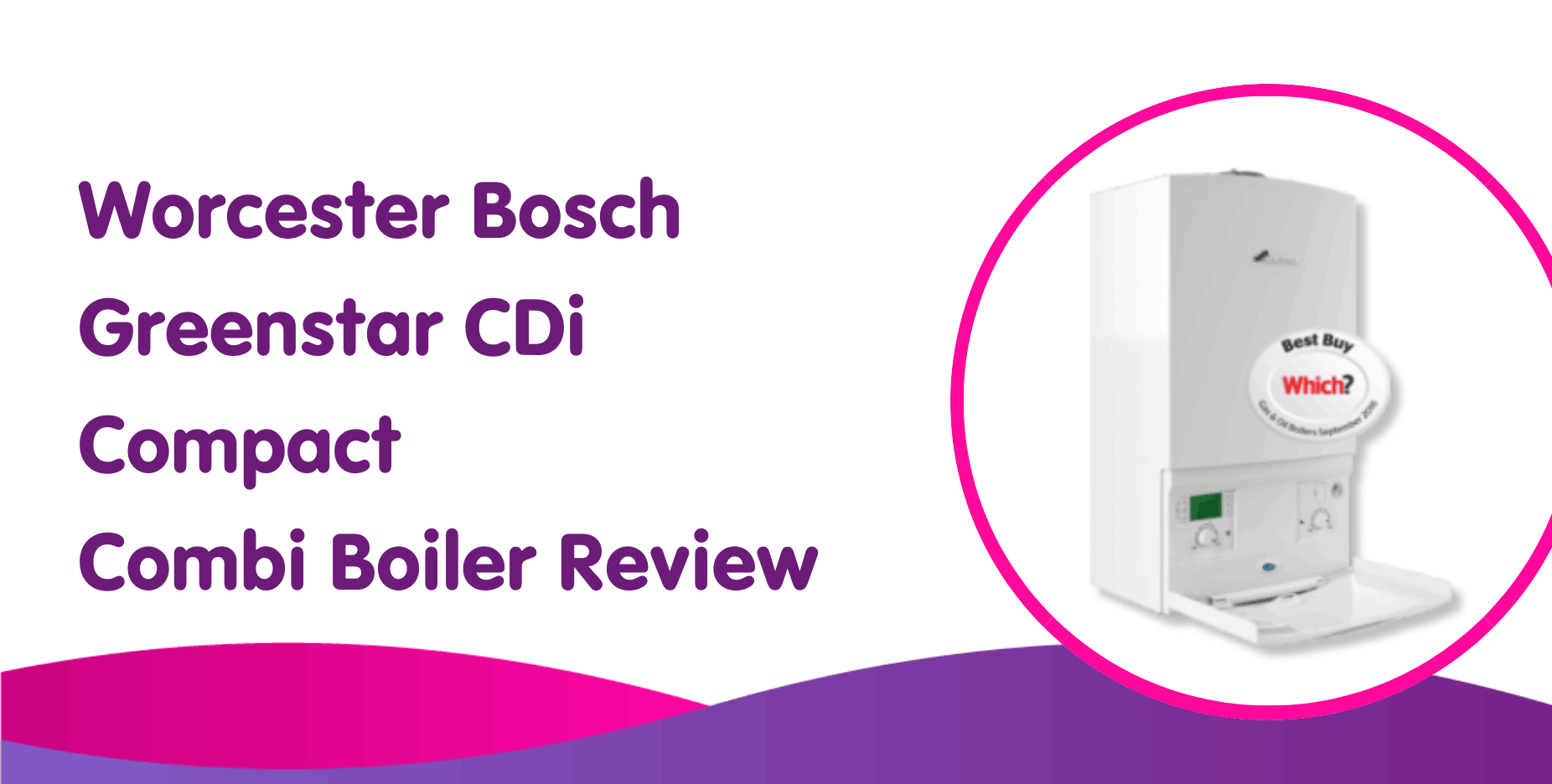 Worcester Bosch CDi Greenstar CDi Compact Combi Boiler review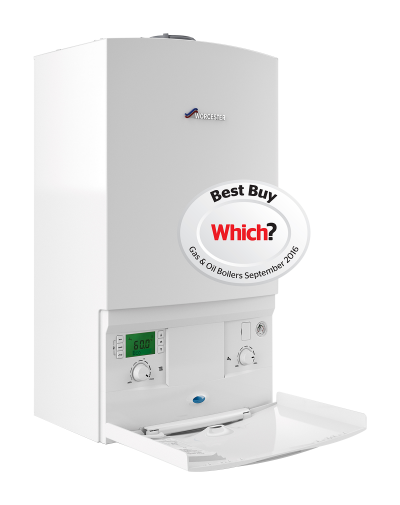 We all know that a Worcester Bosch Greenstar 32CDi Compact combi boiler is a great way to keep your home and family warm in the winter.
Your condensing Greenstar CDi compact boiler installation will also make fantastic energy savings all year round.
If you are currently relying on a storage heater for your hot water, and inefficient wall heaters to keep your home warm then have a look at a combi boiler which can send your home's energy efficiency and comfort levels skyrocketing.
Most importantly, you will have tremendous savings on your energy bills.
If you've had your existing Worcester boiler or any make boiler for a long time,15 years or more there is a good chance that it's not providing you with the heat and energy efficiency that it should. This could mean getting a new combi boiler to ensure all your systems are up-to-date and as efficient a possible.
Get an online fixed price in 20 seconds:
What kind of fuel does your boiler use?
For Example, Cold radiators, A pilot light that burns yellow instead of blue, a Worcester boiler making funny noises Banging or Clanking, Worcester boiler smells and long heat-up times are all clear signs that your boiler's got to go.
So it's worth doing your homework or reading our reviews to see which Worcester Bosch condensing boiler is the right choice for your home.
The Worcester Bosch Greenstar range offer a variety of boilers to suit all size homes:
Here we will take a deep dive into the Worcester Bosch Greenstar CDi Compact Combi Boiler.
This should help you determine whether or not it's a compact size for your home. All new Worcester Bosch boilers are now hydrogen ready boilers which means they can run on a mix of up to 20% hydrogen mixed with natural gas.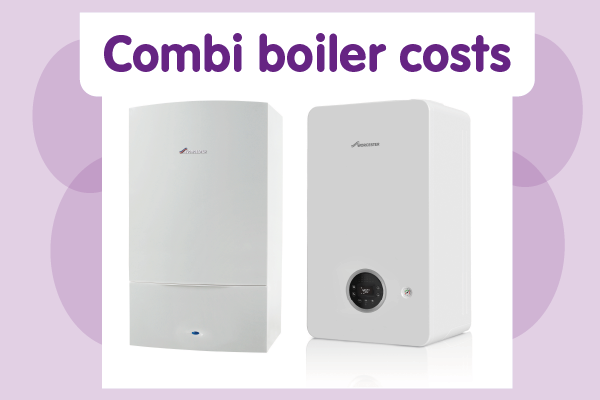 Read on to find out more about a Worcester Bosch and Greenstar boiler and how it could be the perfect fit for your home.
Get an online fixed price in 20 seconds:
What kind of fuel does your boiler use?
About Worcester Bosch
If name recognition is important to you, it's hard to argue against the appeal of the Worcester Bosch brand.

Founded in 1962, the brand has been a firm favourite in UK household for over 55 years.
Creating combination boilers as well as a range of other energy products like thermostats, central heating and solar cylinders is what they do brilliantly.
By embracing new technologies to improve energy efficiency, the Worcester Bosch range has made great headway in earning the trust of consumers.
In fact, the Greenstar boiler range has won the Which? Best Buy award for 7 years in a row, so it's probably one of the best combi boiler options on the market.
The Worcester Greenstar CDi Compact combi boiler is not too dissimilar to the Greenstar 30Si Compact combi boiler.
The Greenstar 30Si is the compact equivalent of the best selling boiler – the Worcester Bosch 30i.
This Worcester Greenstar CDi compact model will suit small, medium and large homes and fill a kitchen sink within 37 seconds.
Whereas the 30Si is only suitable for small and medium homes and takes 45 seconds to fill a kitchen sink.
Get an online fixed price in 20 seconds:
What kind of fuel does your boiler use?
Worcester CDi Compact Combi Boiler Specification at a Glance
| | | | |
| --- | --- | --- | --- |
| MODEL | 28CDi Compact | 32CDi Compact | 36 CDi Compact |
| Clearances: | | | |
| Above Flue | 30mm | 30mm | 30mm |
| Sides | 5mm | 5mm | 5mm |
| Below | 200mm | 200mm | 200mm |
| Front | 20mm | 20mm | 20mm |
| Flow rate at hot tap (35°C) | 11.4 l / min | 13.1 l / min | 14.7 l / min |
| Output kw to central heating | 7.03kw-24kw | 7.03kw-24kw | 7.03kw-24kw |
| Modulating Control | Yes | Yes | Yes |
| Integrated filling link | Yes | Yes | Yes |
| Condensing in domestic hot water | Yes | Yes | Yes |
| ErP A rating with weather compensation control | Yes | Yes | Yes |
| Intelligent controls | Yes | Yes | Yes |
Size – Is The Greenstar CDi Compact A Good Fit For Your Home?
As the name suggests, the Worcester Bosch Greenstar CDi Compact combi boiler is designed to live in a kitchen cupboard and is suitable for a small-medium and large-sized home.
While taking up little space this is a very powerful boiler range.
The Greenstar 32CDi compact reviewed with measurements of 390mm in width by 690mm in height and 280mm in depth.
As said before the boiler will be wall-mounted in a kitchen cupboard but still providing sufficient clearance for ventilation and servicing.
The Worcester Bosch 32 CDi compact boilers heat water directly from the mains meaning there is no need for a cold water tank or hot water cylinder like you have with Worcester Bosch regular boilers and system boilers.
Meaning with the Worcester bosch 24CDi, the Worcester Bosch 32CDi combi boiler, the Worcester Greenstar 36CDi and the Greenstar 30Si combi boiler that you get great performance central heating systems without sacrificing a large portion of your house.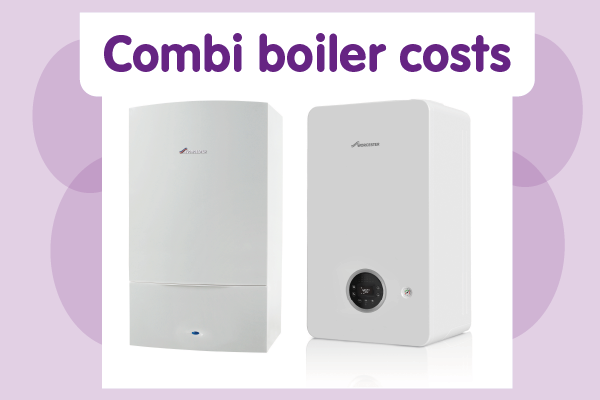 The impressive flow rate of up to 14.7 litres a minute should be more than sufficient to provide hot water to multiple outputs at once, such as hot water to the kitchen and utility room taps at the same time.
This output flow rate should also be fine for one to two bathrooms with a shower or bath installed in one of them and taps in both.
Get an online fixed price in 20 seconds:
What kind of fuel does your boiler use?
CDi Compact Boiler Controls
When it comes to the controls, this is another example of where the Greenstar 32cdi Compact combi Boiler comes into its own.
This boiler offers a wide choice of Bosch easycontrol, depending on your needs and personal preferences.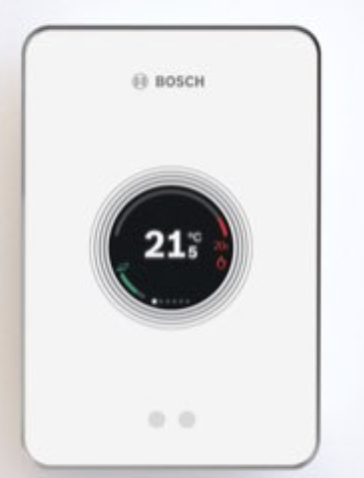 There are programmable thermostat options, which allow you to control your boiler heating bills, save money, heating and hot water remotely through a choice of interfaces- Mechanical, Comfort, Sense and Easy.
The boiler also boasts smart controls which allow you to control and monitor your boiler's function from your smartphone.
Of course, if you're easily bamboozled by digital technology, there's also the option of a traditional Mechanical thermostat.
However, this will reduce the accuracy of your thermostat's reporting, and you won't be getting the most out of the boiler in terms of the energy efficiency rating.
Get an online fixed price in 20 seconds:
What kind of fuel does your boiler use?
How Efficient Is The Greenstar CDi Compact?
Despite its diminutive size, this Worcester condensing boiler offers powerful, high-efficiency which will reduce energy bills. The Greenstar CDi will provide instantaneous hot water whenever you need it even for large-sized properties.
The Greenstar 28 CDi Compact combi boiler has an ErP A rating for energy efficiency.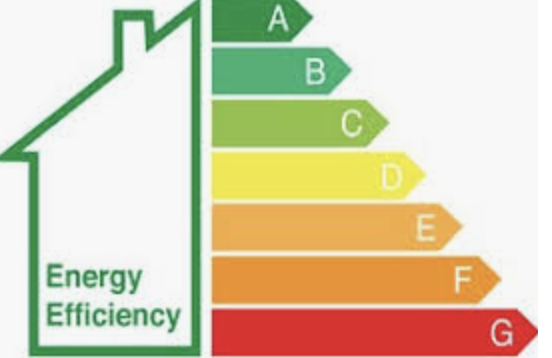 The ErP rating applies both to the hot water that comes from your taps and the heating distributed to your radiators.
The ErP rating isn't given out lightly. The ErP Directive is designed to ensure that only the most energy-efficient products go on the market.
Manufacturers are subjected to rigorous exams before an "A" rating is awarded.
The low energy pump results in less electricity usage. While the easy to use and smart-enabled controls allow greater autonomy to users than ever to combat energy waste.
The energy efficiency is one of the factors that affect the decision on the new boiler installation cost when purchasing the right types of boilers for your home.
Warranty
These Worcester condensing boilers come with a 2 to 5-year warranty and can be extended to 7 years if you use a Worcester Bosch accredited installer.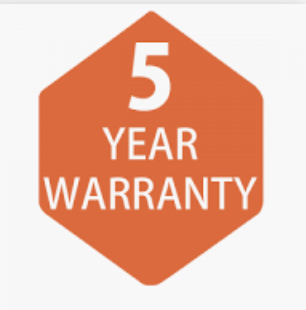 Warranty is great for peace of mind in case any issues that occur over the period of time. Always ensure to read the terms and conditions to keep your warranty valid. Luckily we don't hear of many Worcester Bosch boiler problems, but hopefully if anything goes wrong it will be during your warranty period and will be sorted for years of happy heating.
Get an online fixed price in 20 seconds:
What kind of fuel does your boiler use?
Summary – How Good Is The Worcester Bosch CDi Compact?
The Worcester Bosch Greenstar range which is available in 28kW, 32kW, and 36kW offer outstanding performance and commendable energy efficiency along with a flexible and effective range of mechanical and smart controls, it's hard not to recommend this combi boiler.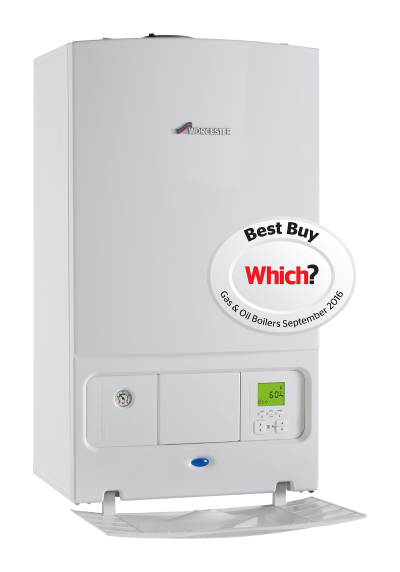 For small medium and large houses these combi boilers are highly recommended. Check out all the latest Worcester Bosch boilers prices to compare the whole range and get the best boiler for your home.
The Worcester Greenstar 32CDi compact boiler would be a great choice for a home with up to two bathrooms and three bedrooms while providing you with instant hot water and robust energy savings all year round.
The Worcester Bosch 32CDi compact price is around £1,650 to £2,150.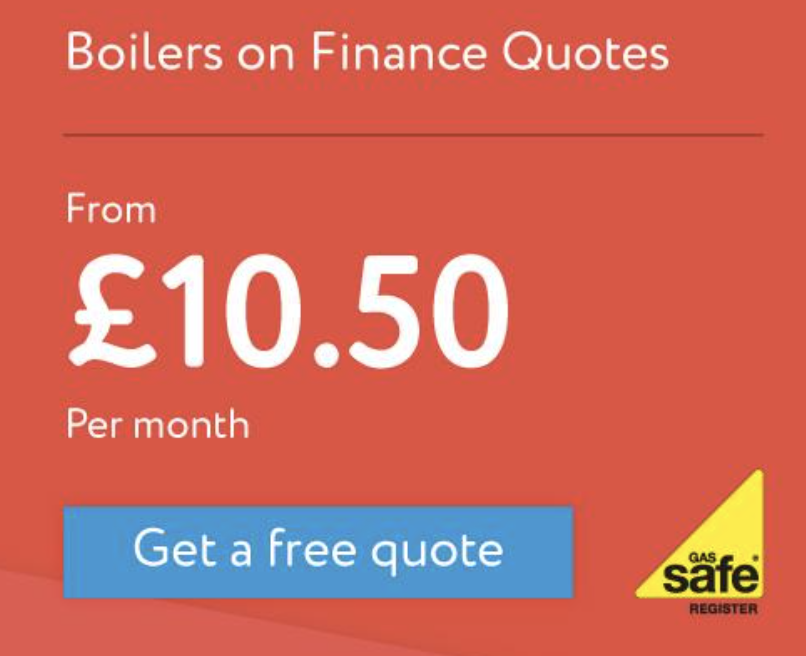 Don't be put off by the price! At Boiler Central, we offer various finance options.
Get an online fixed price in 20 seconds:
What kind of fuel does your boiler use?