Worcester Bosch Greenstar 25i Combi Boiler Review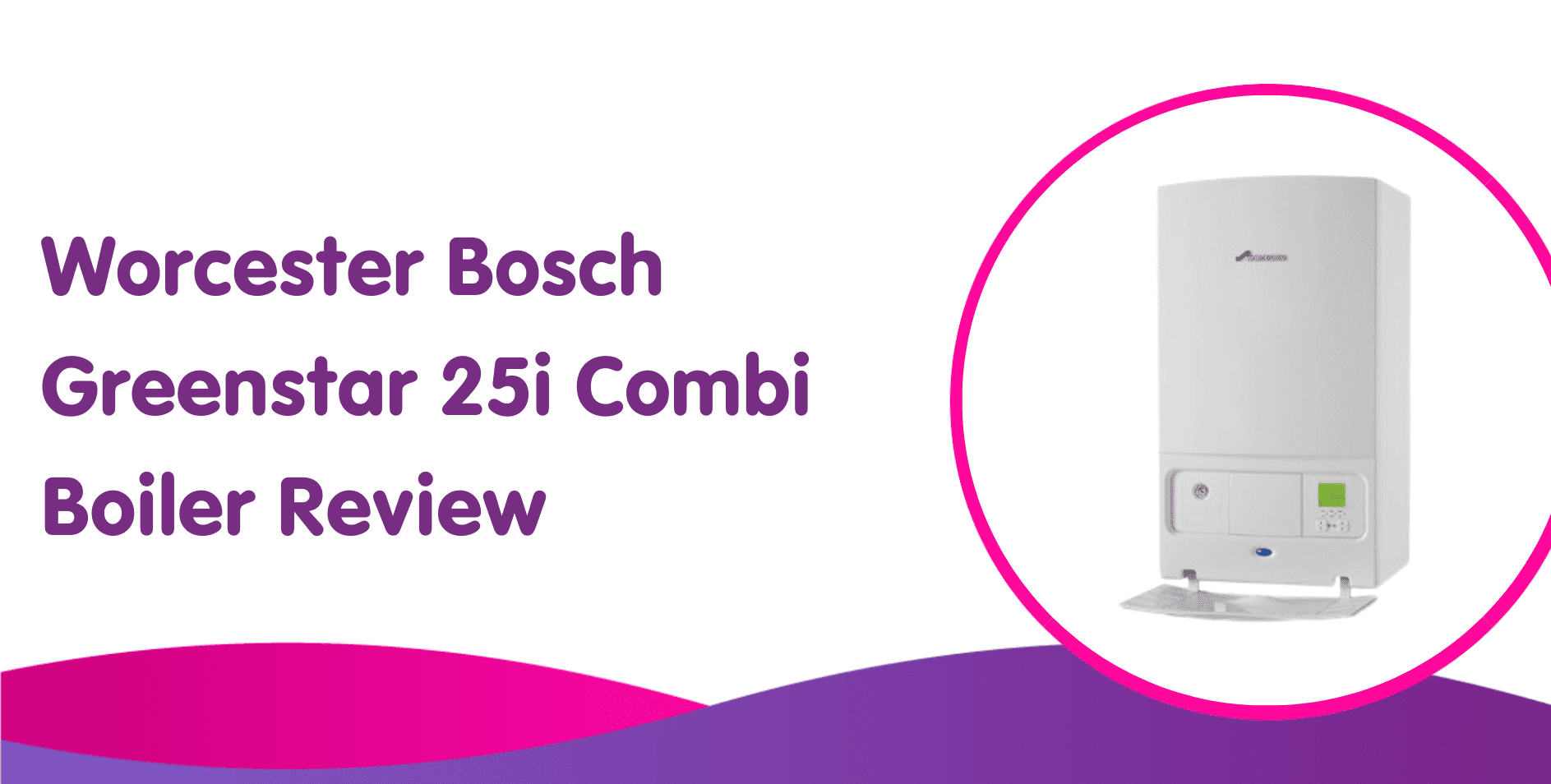 Worcester Bosch has been a heating industry leader for over five decades.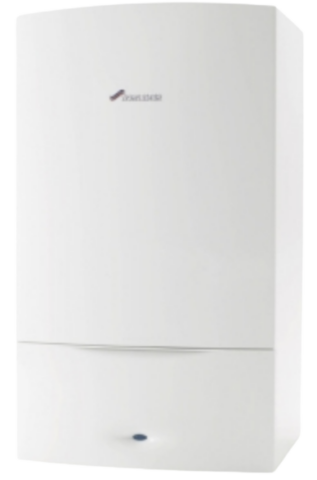 A proud Royal Warrant holder, even the Royal Family, gives their seal of approval to the company!
The firm's boilers are a common sight in homes across the United Kingdom and even further afield. But, does that mean you should be considering the Worcester Bosch brand for your next boiler?
Did you know the Worcester Greenstar 25i has been replaced by the new Worcester Bosch 4000 25kw? You can get a price on this boiler online now in under 20 seconds with us now
If you've searched for a Worcester Bosch Greenstar 25i combi boiler review, you've likely come across several results.
Still, if you want a no-nonsense, real-world analysis of that boiler, our Worcester Bosch 25i review is the one for you.
Keep reading to learn more about the 94% Worcester Bosch ErP A-rated combi boiler and what a new boiler cost.
Get an online fixed price in 20 seconds:
What kind of fuel does your boiler use?
Worcester Greenstar 25i Combi boiler Review
First things first, the Greenstar 25i price?
The boiler replacement cost for a Worcester Bosch Greenstar 25i ErP A-rated boiler is around £1500 to £2,000.
Don't panic, at Boiler Central we offer various finance options and include the boiler installation price, so you have zero extra fees!
Worcester Bosch are one of the best boiler brands in the UK and have a wide range of boilers, the Greenstar 25i has actually been upgraded now to the new Worcester 4000 25kw combi boiler. This is the best-selling boiler on our website currently and is a huge improvement on an already great boiler.
Check out the rest of the Worcester boiler prices & reviews here too as they have changed their whole range with some new looks and new technical specifications as you would expect with a brand new release.
Greenstar 25i Size
There was once a time where boilers were large, cumbersome systems.
They would usually take up an entire airing cupboard, leaving little room for storage. Thankfully, things are different today.
New Boilers such as the Worcester Bosch Greenstar 25i have a slimline and compact design that can be wall-mounted.
This design makes Worcester Greenstar 25i relatively simple to install in any 'out of the way" place in your home. The kitchen cupboard is the most common location for a boiler.
It measures 400 mm wide by 710 mm tall and has a depth of only 330 mm.
If you did wish to install it in your airing cupboard, for instance, you'd have plenty of storage space at your disposal.
Get an online fixed price in 20 seconds:
What kind of fuel does your boiler use?
Boiler Controls
Have you ever noticed how some boilers have a myriad of controls that even Gas Safe heating engineers find hard to decipher?
The good news is that is something you don't need to worry about with the Worcester Bosch Greenstar 25i combi boiler.
When you open the sleek, flush-fit control panel cover, you are greeted with minimal controls!
There are just four buttons on display. They get used to increase or decrease the central heating and hot water temperatures.
Meanwhile, the digital display gives you information, such as boiler status and temperature.
As you might expect, there's also a simple to read system pressure gauge.
Towards the bottom of the Worcester Bosch boiler controls is a simple blue indicator light. When it illuminates and stays on, it means there is heating or hot water demand. In other words, your central heating is on, or someone is using a hot water tap.
If the indicator flashes, it means there is a fault that needs rectifying.
Thankfully, Worcester Bosch boilers are typically resilient, and so it's unlikely you'll ever see that happen!
When you have the boiler installed, you've got the option to have a standard thermostat or a 'smart' one.
The latter lets you adjust heating schedules from an app on your smartphone or tablet wherever you are.
So, if you're away from home, you can have your central heating system heat up before you get back.
Get an online fixed price in 20 seconds:
What kind of fuel does your boiler use?
Worcester 25i High water Flow Rate as Standard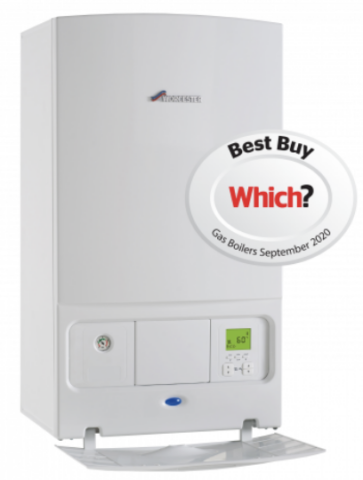 One of the most significant selling points of the Worcester Bosch Greenstar 25i is its high flow rate.
At 40 degrees Celsius, it has a flow rate of 9litres per minute.
If you've got an old boiler, likely, its flow rate isn't particularly strong. This Worcester Bosch flow unit replacement would be a great choice with water heated from the mains when needed.
This is a useful feature if you are planning on having a thermostatic shower mixer fitted in your bathroom, for example.
Worcester Bosch 25i ErP A Rated Combi Boiler
The Worcester Bosch Greenstar 25i combi boiler is one of the most energy-efficient models on the market.
It has an efficiency rating of 94% ErP (Energy-rated Product) rating of A for heating and hot water.
What that means for you as a homeowner is you'll save money on your gas and electricity bills.
What's more, because it's such an efficient boiler, the amount of wasted energy is kept low.
You'll also appreciate the fact that it helps to lower your carbon footprint too.
Climate change is a much-talked-about topic these days.
Having this boiler fitted to your home is also an investment, making it valuable to others that want to lead a more eco-friendly lifestyle.
Get an online fixed price in 20 seconds:
What kind of fuel does your boiler use?
Perfect for use with LPG
You may not know this from looking at other Worcester Bosch Greenstar 25i combi boiler review pages. But, this particular boiler is also available for those without piped natural gas.
If you use LPG in your home, the good news is there's an LPG-ready version too.
The sad truth is that some people living in remote areas feel they have a limited choice when it comes to new boilers.
Another reason Worcester Bosch is such a popular brand in the 21st century is due to its model choices.
There aren't many other brands that can boast having LPG-friendly boilers that have the same specs as their standard ones. These types of boilers are just as good as natural gas boilers
Worcester 25i Combi is Ideal for flats and apartments, cottages and smaller houses.
The Worcester Bosch Greenstar 25i might be a small boiler, but that doesn't mean that it won't pack a punch!
The 25kW is perfect for properties like flats, apartments, and homes with 1-3 bedrooms and 1 bathroom.
The 30kW Worcester 25i combi is perfect for larger homes with 2 or more bathrooms.
When selecting a new boiler for your home, it's essential to choose one that will meet your demands with ease.
While you wouldn't install this model in a sprawling mansion, for instance, it's a good fit for smaller to medium homes with up to 3 bathrooms.
The best combi boiler is a 1 unit system without any extra cylinders unlike regular boilers and system boilers.
The Worcester 25i combi fits in the smallest of kitchen cupboards regularly found in small to medium-sized properties.
It still provides enough hot water output for an electric shower with 10.2 litres of water from this boiler range.
Get an online fixed price in 20 seconds:
What kind of fuel does your boiler use?
Boiler Warranty
Did you know that the Worcester Bosch Greenstar 25i comes with a five-year guarantee as standard?
If any part should fail due to a manufacturing problem, for example, Worcester Bosch will repair or replace it for you. Subject to their terms and conditions.
As you can appreciate, that's good news if you're spending a considerable sum on a new combi boiler! There's also the option to extend the boiler warranty if needed from 5 years to 10 years.
If you ensure your boiler and central heating system have an annual inspection, boiler breakdowns won't be likely to happen. If you are having issues, read our Worcester error codes guide here
Being one of the most popular boiler products on the market, maintaining it won't cost you an arm and a leg. Spare parts for it are plentiful and affordable, which is refreshing to know!
Worcester Greenstar 25i Combi Conclusion
We hope that this review of the Worcester Greenstar 25i has helped you decide whether this boiler brand is a perfect fit for your home.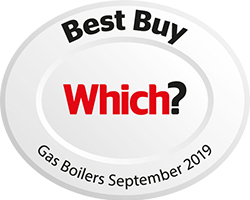 If you are looking for something with more power, take a look at our Worcester Bosch Greenstar 30i combi boiler review as this is the next step up from the 25i.
We have made buying a new boiler as quick and easy as possible.
You can get a fixed online price for your boiler replacement by using our online boiler quote and purchasing system.
Answer 9 questions, within 20 seconds you could have the best boiler at the best price recommended for you.
For more Worcester Boiler Information or a Quote – CLICK HERE
Get an online fixed price in 20 seconds:
What kind of fuel does your boiler use?