Best System Boilers 2020 – What System Boiler is Best in 2020?
Table of Contents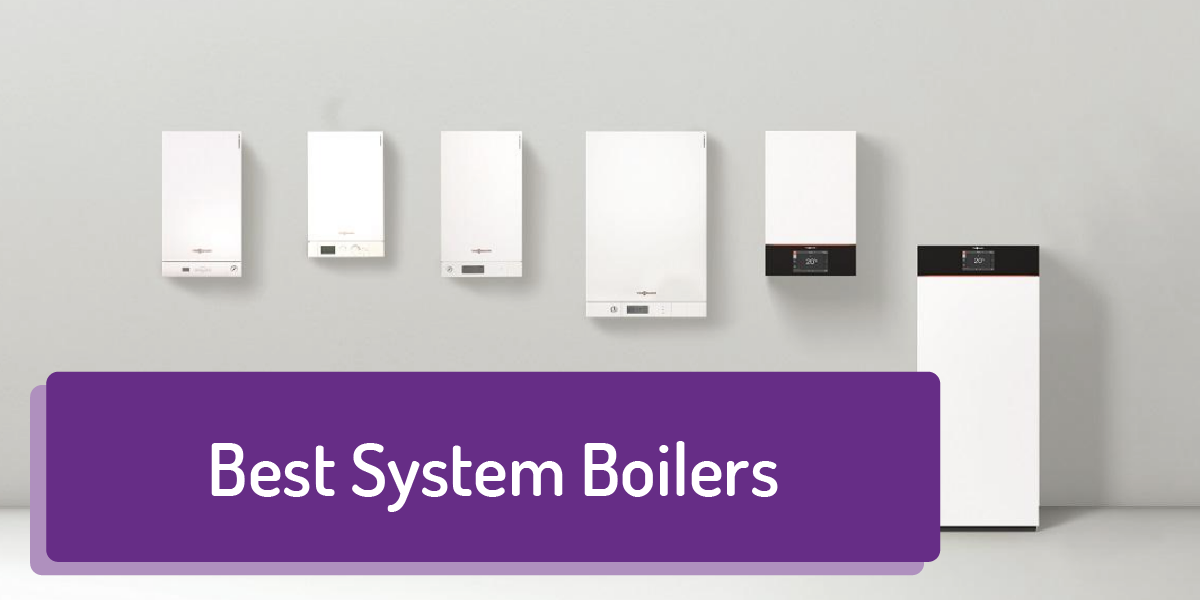 Here we showcase the most reliable and best-rated system boilers we recommend for 2020. 

Welcome to Boiler Central's Ultimate Guide to the best system boilers in 2020.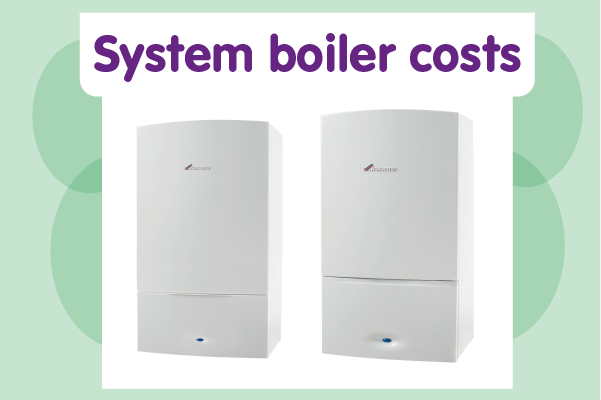 Boiler Central is here to suggest to you the most affordable, reliable system boilers available in the UK in 2020 and in the near future.
With millions of boilers being installed in the UK every year, we can accurately collate all the performance and reliability information for each model and suggest our top system boilers based on this data.

There are literally hundreds of types of boilers and models in the UK market, and we have many boiler systems we love and would recommend however we will keep this article to a top 3 of our favourite system boilers for 2020. 

Therefore,  let's take a look at the best system boilers in 2020 and save you some time and money with the best boiler prices:
The best UK system boilers for 2020 are:
Viessmann Vitodens 100-W System
Worcester Bosch Greenstar i System
Vaillant ecoTEC Plus System
What's the average cost of a system boiler in 2020?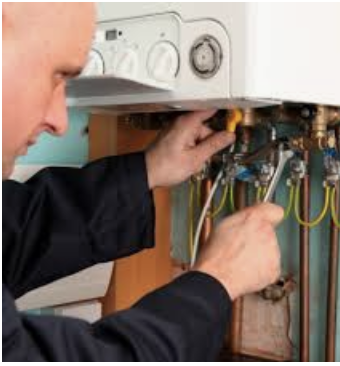 The average cost of the best UK system boilers in 2020 is around £1,750.
The low end of the range is around £1000, whereas the top end boilers systems come in around the £3000+ mark.

Remember that boilers are one of the most important features of your home in terms of use and cost, so picking the right one is paramount to having a warm and cosy place to live. 
For a boiler quote in 20 seconds – click here
System Boilers
System boilers in 2020 are far more efficient than those from just a few years ago and the newest system boilers for 2020 can save you money on your heating and hot water costs massively.

So we're here to help you to choose the best UK gas system boiler or fuel of your choice system boiler for your home to keep you warm and toasty for years to come.
This is a written review of the best UK system boilers of 2020 so let's get started.
For a boiler quote in 20 seconds – click here
Do you need a new system boiler in 2020?
If you're here because you are looking for a new gas system boiler or any other fuelled system boiler, then welcome to our guide.

However, before we go through our recommended boilers, we first need to have a look at why you may need a new boiler, even if yours isn't completely inoperable or broken.
Is it worth getting a new system boiler?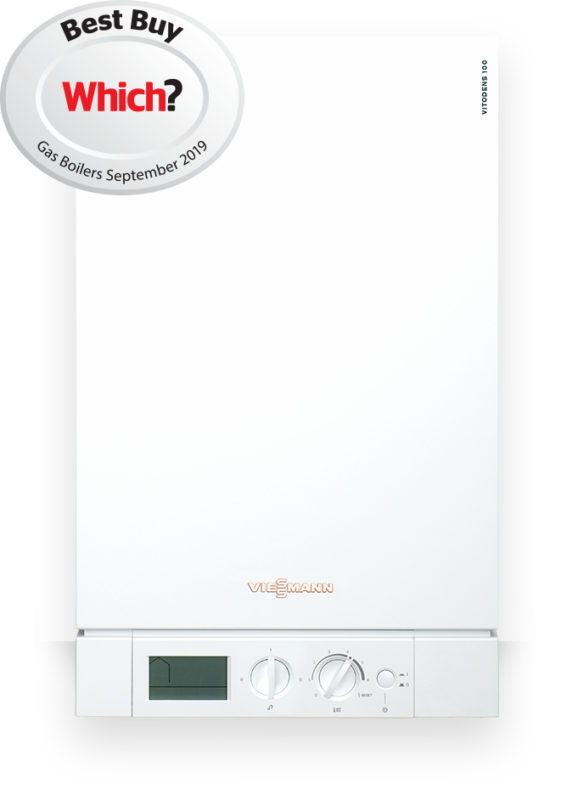 For the eco-friendly benefits and the green nature of modern boilers, we would recommend upgrading. 

If you want to save money on your bills, go ahead and get a new system boiler!
This is because they are now so efficient that the savings over the years on your bills will more than pay for your new system boiler.

How much money can I save?
The energy-saving trust's guide for 2020 says that the new system boilers can save you more than £340 a year on your heating and hot water costs. 

The warranties last longer, as do the system boilers:
The modern system boiler can have warranties starting at 10 years and go higher or lower depending on the manufacturer.
Viessmann system boilers offer a 15-year warranty at Boiler Central whereas Vaillant offers up to 10 years warranty.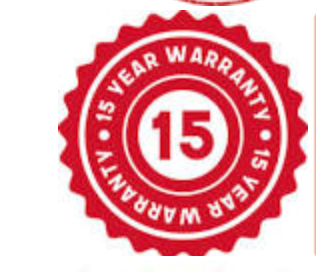 Also, the internal components are much more reliable and make sure of more advanced digital features such as automatic frost protection, etc.

After our extensive research, going through customer reviews, looking at our own customer's experiences, asking our Gas Safe heating engineers about fitting, reliability, etc.
We can now give you our top 3 boilers and why we recommend them.

You can be sure that our information is reliable and will give you a fantastic new system boiler. 
For a boiler quote in 20 seconds – click here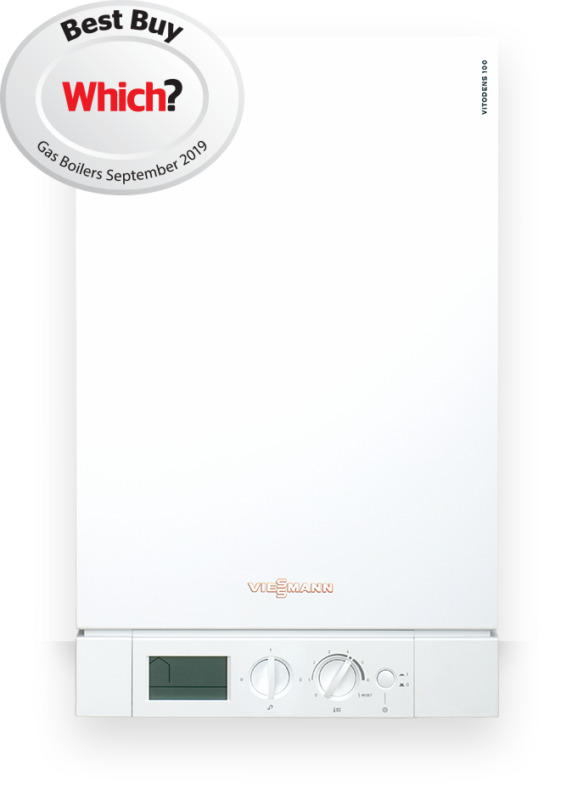 #1 Viessmann Vitodens 100-W Gas System Boiler
The Viessmann Vitodens 100-W System boiler is a fantastic and reliable wall mounted gas condensing boiler.

These gas system boilers are available around £1000 making it a great choice for any home who wants a top-quality but cheap system boiler.
It comes in 26kW, 30kW, and 35kW system boiler sizes.
This system boiler will be perfect for larger homes with more than one bathroom who demand water to multiple taps at once.
For a boiler quote in 20 seconds – click here

What do we Love about this Boiler?
The Viessmann Vitodens 100-W System Boiler comes with an efficient and reliable Inox-Radial heat exchanger with MatriX cylinder burner.
The cylinder ensures the heat is distributed cleanly and efficiently and won't corrode or fail as with most other boilers.

With a high modulation ratio of 1:6, the boiler reduces or increases its operating power for any given room environment. This reduces heating bills and wear and tear.

The LCD touchscreen makes this system boiler easy to use, and It also comes with an optional external weather detector. What does this mean? It means that the detector allows the boiler to react to outside weather conditions and increase or decrease temperatures accordingly.

This system boiler rates 'A' Class in the SEDBUK energy efficiency ratings.

Main Features:
High modulation ratio of 1:6
SEDBUK A Rating
MatriX pre-mix cylinder burner and an integral AquaBloc hydraulic unit
Various Kw Heating Output -26kW, 30kW, and 35kW
Very Quiet Boiler
Optional external weather detector
Advanced technology
Which Rating 76%
LCD touchscreen
Compact size
Lightweight
5- year parts and labour warranty as standard (Up to 10 years with Viessmann Installer)
Overall, we would recommend this system boiler above all others due to quality, performance, lengthy warranty and price.

Installed, you would be looking at £1800-£2200 depending on the company who installs it.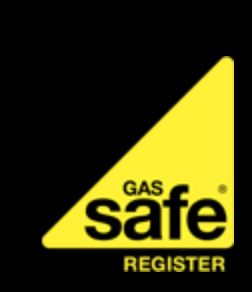 If you'd like a new system boiler quote, then click here as we can provide you with a custom quote including installation fees for your home specifically so you can get an idea of the total cost for you.
#2 Worcester Bosch Greenstar 24i System Boiler Reviews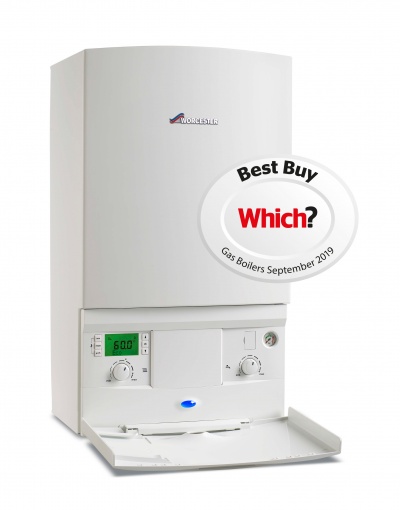 The Worcester-Bosch Greenstar 24i System is one of a range of highly energy-efficient A-rated gas boilers.
They are rated very highly by SEDBUK 2009.

Being a system boiler, the Worcester-Bosch Greenstar 24i System requires a hot water storage cylinder; however, it doesn't require a feed and expansion cistern.

This makes the Greenstar 24i quick and easy to install as well as being efficient and economical to run.

What do we Especially Like about this Boiler?
As we have mentioned regarding the new boilers and their efficiency, there are reasons why the new system boilers are so good.

One example on the Worcester-Bosch Greenstar 24i is that this System boiler recycles the heat from exhaust gases that would otherwise be lost through the flue. It then takes this heat and modulates its output independently for domestic hot water and central heating.

This means that the Greenstar 24i is up to 30% cheaper to run than some older boilers.

We rate this boiler lower than the Viessmann because the Viessmann has a much better stainless steel heat exchanger with better reliability than the Worcester Bosch.

The price comes in around £1,050 on average with an installed price being around £2000.

Main Features:
ERP rating: A HEAT
Efficiency Rating: 94%
Band Rating: A Rated
LPG Compatible: Yes
Standard Warranty: 5 Years
kW Options: 24.6 kW
Mounting: Wall-mounted
Overall, with the price and efficiency, we recommend this boiler in 2nd place to the Viessmann.
#3 Vaillant ecoTEC Plus System Boiler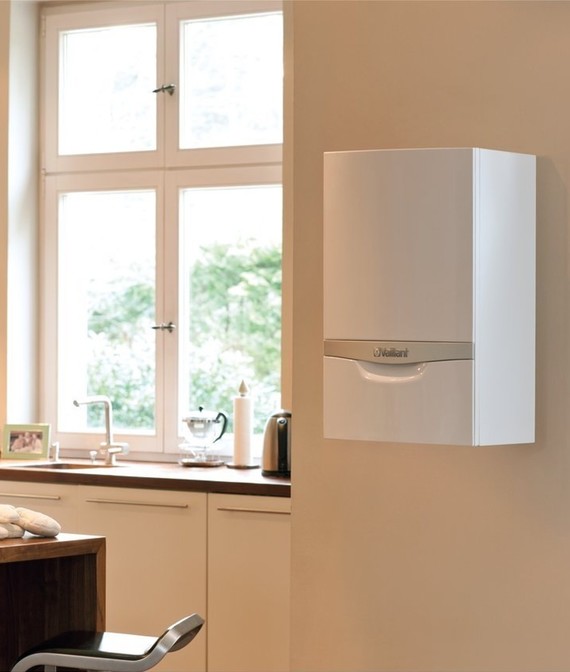 The ecoTec boiler range from Vaillant is a fantastic and low energy consumption system boiler for 2020.
It has excellent performance for hot water and central heating – and lower fuel bills for you.
The Vaillant ecoTec 30kW is the most popular size boiler in this range, but it is also available as 12kW, 15kW, 18kW, 24kW, 30kW and 37kW.

The ecoTEC plus is smart: when it knows you don't need as much heating power, it can drop to using 16% of its maximum power saving on fuel and money.

It is known by our installers to be efficient, easy to use, reliable and quiet.

Its straightforward backlit display and like the Viessmann, its stainless-steel heat exchanger and it's premium components, it's really one of the top system boilers available on the market today.

We only rated this in third place due to the initial cost.
It does have a better heat exchanger than the Worcester Bosch however its initial cost is almost £500 more than the other two system boilers.

Pricing is around £1500 with an installed price of £2000+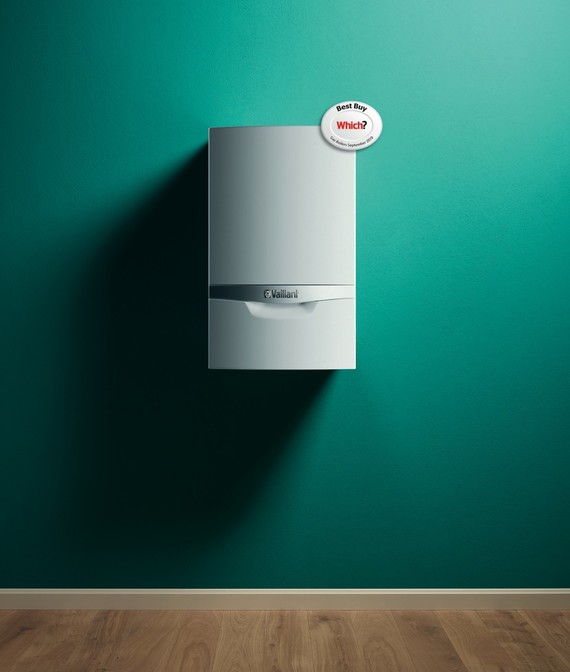 Vaillant System Boilers Features:
For use with Unvented Systems.
Stainless steel heat exchanger
Advanced modulation during low usage to ensure maximum efficiency
New high-efficiency pump to reduce energy consumption
Stylish contemporary case design to ensure a seamless fit with home decor
ErP Compliant
Lightweight and compact
Natural Gas fueled
Includes 2 stage frost thermostat
Built-in pump and expansion vessel
Compatible with Unvented systems
Overall, an excellent boiler with reliable internal components means you can't go too far wrong with the Vaillant EcoTec series system boilers.
What is the best system boiler?
The Viessmann 100-W tops the best system boilers on the market today. They even have Which? Best Buy boiler accreditation!
If you've been looking for the best system boilers in 2020, we hope that the above information has been of value to you and helps you in your search.

If you would like a custom boiler quote calculator which gives you a specific price, then please see our website as we offer this service with no obligation. 
For a boiler quote in 20 seconds – click here
Should you require boiler cover to help you keep your boiler serviced and in optimal working order, we can provide this too for as little at £13.99 a month.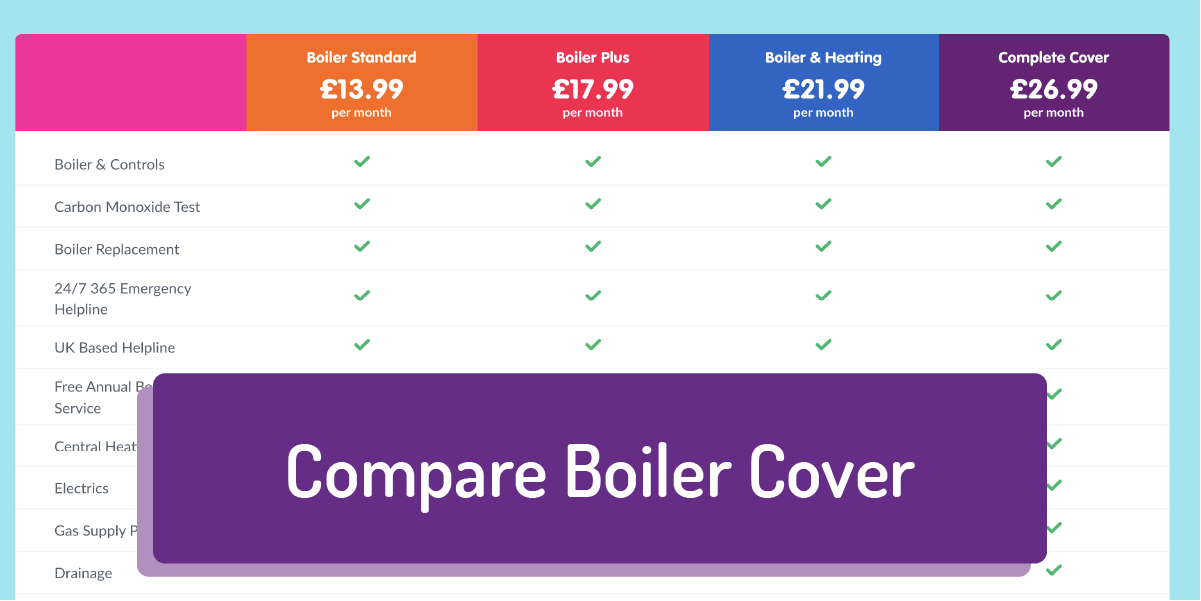 Thanks again and stay tuned to our website for more valuable boiler advice and tips and tricks.
For more information or quotes click here