Ideal Boiler Thermostats & Heating Controls Guide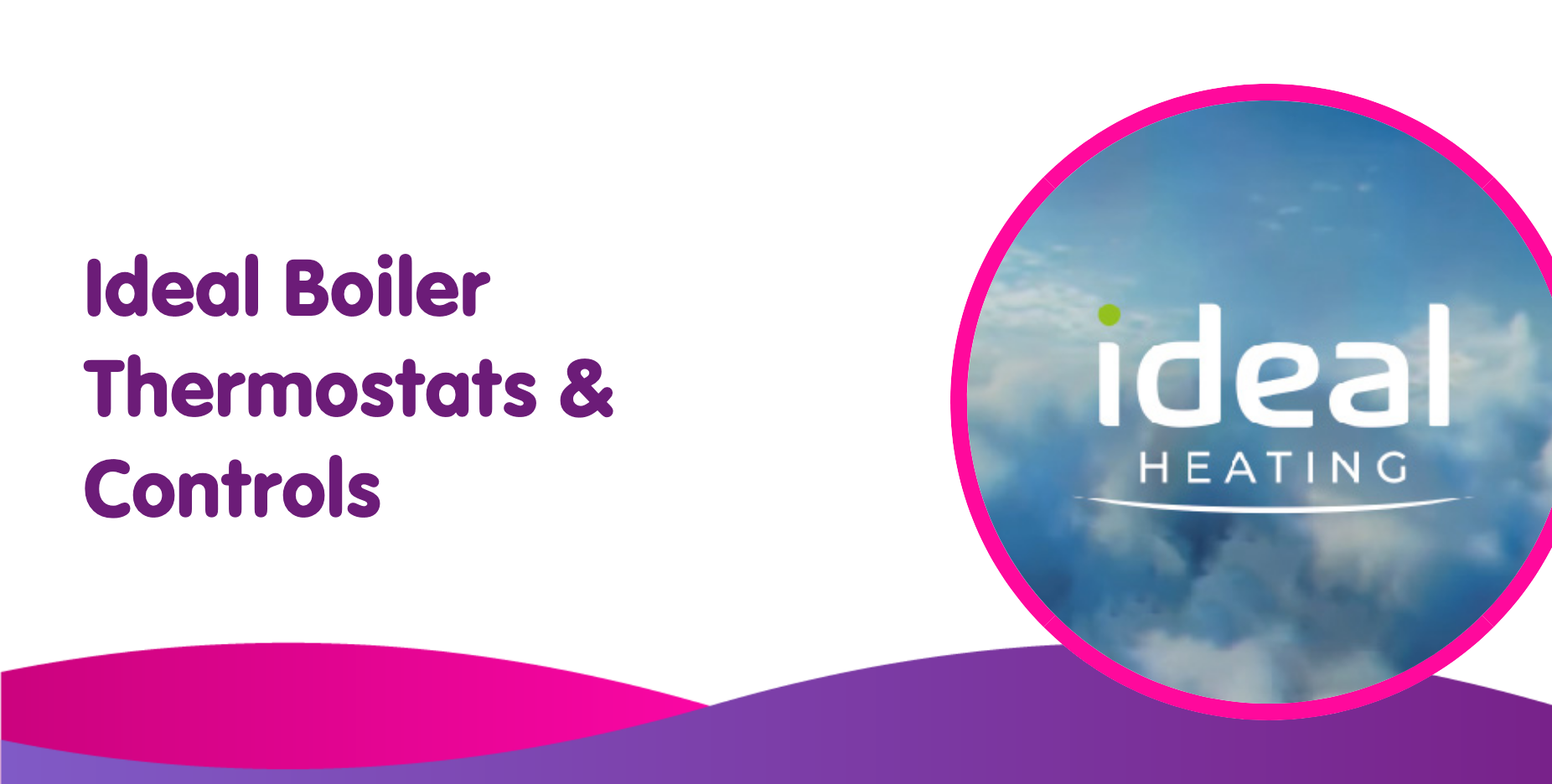 Ideal boiler controls & thermostats for central heating systems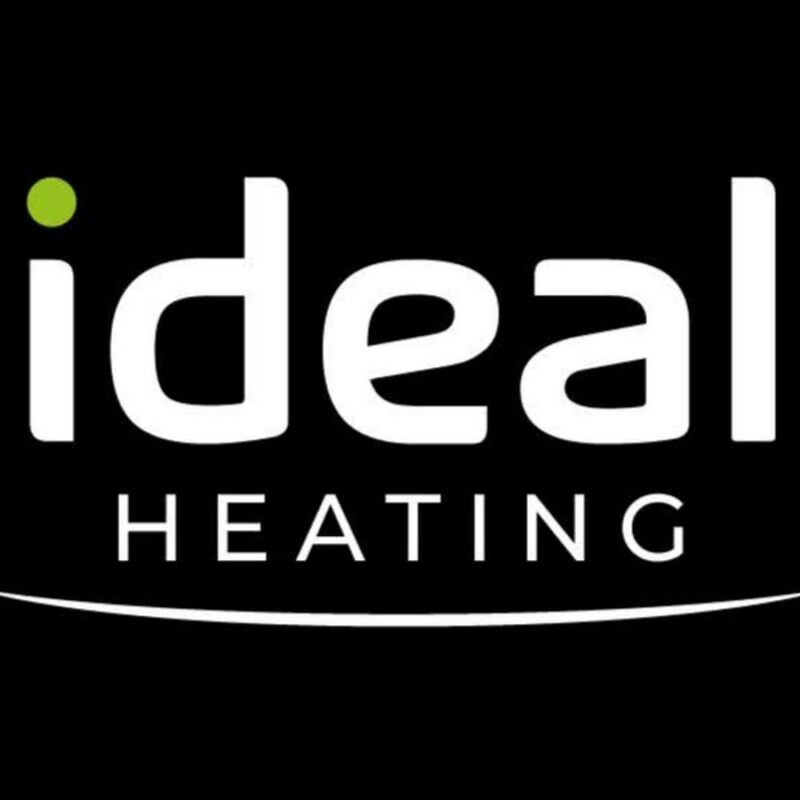 Ideal boiler thermostats and controls can help limit power usage while improving home comfort but whether it be heating controls or smart thermostats, these regulators make it more manageable to control hot water systems and internal heating to keep you warm.
Ideal is a famous UK boiler company that offers multiple boiler control options. These include digital controllers, internal thermostats, and intelligent and Wi-Fi interior thermostats to help you save power and money.
Get an online fixed price in 20 seconds:
What kind of fuel does your boiler use?
Choosing the right Ideal thermostat and wireless controls for your central heating
Ideal boilers are a reliable and affordable option with accreditation by The Energy Saving Trust with an ErP rating of A, showing their efficiency. An effective boiler can minimise power consumption to ensure a more environment-friendly home and central heating system. See where the Ideal Logic came in our best combi boiler review ( it did pretty well!)
Ideal boiler features like innovative systems, temperature sensors, and digital thermostats or wireless controllers also help to enhance your boiler's functionality. That gives you more control over your internal central heating systems from any location inside your house.
You can peruse our list to get an idea of the other devices to help you choose the best Ideal boiler thermostat for your home to control your central heating:
Best Ideal boiler thermostats & controls
The best smart thermostat offers more control over your internal heating system and room temp remotely and if you're thinking about buying a new Ideal boiler, then especially now with the large increase in gas prices, you could offset what a new boiler costs in a matter of years. Back to controlling your boiler though, a popular boiler thermostat option by Ideal heating is:
Ideal logic+ / vogue2 RF electronic programmable room thermostat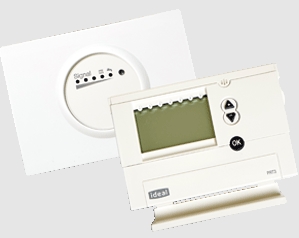 The Ideal RF Electronic Thermostat is a great temp regulator for boilers with wireless connectivity that has numerous functions to make central heating more manageable.
The device is a programmable thermostat for an Ideal combi boiler and is compatible with Logic and Vogue units. The most exciting fact is that all the features help cut the power fees of your heating system significantly.
With instinctive forecasts, holiday settings, and an English language code display, it's the perfect remote and programmable regulator for a combi boiler.
Key features:
Instinctive time updates depending on the season
7-day timer to control the internal heating via Opentherm to conserve energy and money by working at a lower temp)
Room temperature maintenance
Wireless thermostat connectivity
Simplistic user interface
English language texts
Inbuilt frost protection
Holiday setting
Boiler Plus compliance
Digital controls
A digital control option provides more significant adaptability and performance improvement. There are plenty of digital boiler control options by Ideal, including:
Ideal halo heat & system 2-zone extension control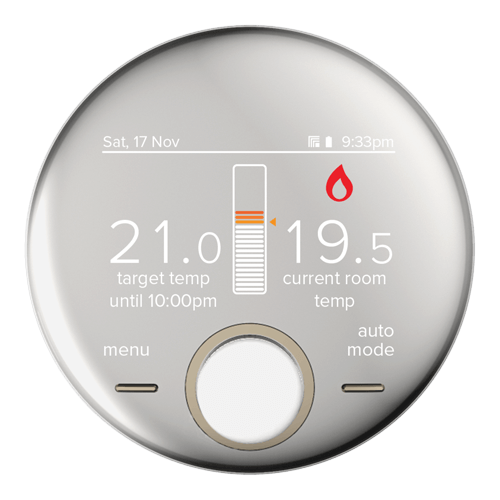 The Ideal Halo 2-Zone system offers all the great features of the Halo temp control with a 2-Zone benefit for central heating and hot water. The Extension is another wireless programmable option for easy installation, connectivity, and management. Controls are not covered under the standard Ideal boiler warranty.
It has a straightforward design that works with both RF and Wi-Fi systems, regulating a second space heating region.
The device provides a quick, accommodating, and intelligent wireless system with many features that allow direct and convenient heating and hot water regulation. In addition, you can monitor a second heating zone with an extra Halo remote thermostat that can fix individual times and temps to give the ideal comfort.
The device fully moderates both heating zones, giving you better control and outstanding energy-saving benefits.
Key features:
A two-year warranty
Smart home compatibility with both Amazon Alexa and Google Home
Compatibility with all Ideal boilers
Wireless assistance from Ideal customer support
Geolocation for your heating preferences
Fully moderating outputs on dual zones
Ideal halo combi wi-fi boiler control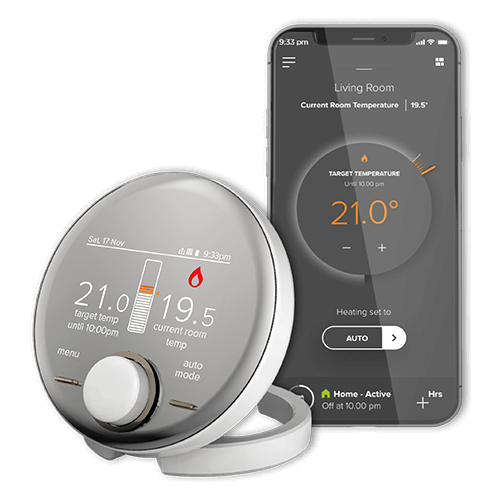 The Ideal Halo Combi Wi-Fi control is another addition in the Halo series that has a specific design that works with any Ideal boiler. It provides adaptable heating control through wireless and remote connectivity so that you can use any smart device to set the ideal temp settings for your home.
The Combi Wi-Fi device offers innovative, intelligent heating regulation with many features, such as Geolocation and smart home compatibility via Amazon Alexa or Google Home. In addition, the device has a convenient setup and installation, with plug, pair, and play options. So, you cannot control it anywhere, but anyone can manage it, including beginners.
Key features:
Straightforward communication between Smart Interface and home Wi-Fi with no extra gateway
Convenient app set up with a walkthrough to help beginners with installation
A sizeable, clear, coloured display
Straightforward dial and button user interface
Ideal smart home options
Innovative heating technology such as using smart thermostats is one of the most effective ways to limit your house's energy usage while making your boiler a smart boiler and home eco-friendlier and more economical. That's also why Ideal focuses on providing different intelligent home options for all Ideal boilers. These include:
Ideal halo app
The Ideal Halo app lets users remotely control their boilers from any area via a smartphone or other device. It works with all Ideal boilers that have remote connectivity and compatibility. This is the perfect accompaniment to one of the best selling boilers in the Uk, the Ideal Logic C30.
The app allows you to get essential data about your boiler, like the status of your internal heating. The app offers many other features like option timers, holiday modes, hot water temp regulators, and multiple operating modes.
The app also has a convenient customer support system that lets you connect with an engineer who can monitor your boiler system to diagnose and solve any problems.
The Ideal Halo App can work with either an iOS or Android OS so that any home can use the Halo system. You can download it from either software store onto any intelligent device instantly so that you gain immediate control of your boiler in your hand.
Key features:
Convenient time and temp schedules
Adjustable heating while you're travelling or moving around to circumvent any needless heating in your house
Tailored heating depending on your schedule using Geolocation
Smart home compatibility
Boiler fault alerts that come directly on your smart device
Instant updates on your boiler's status
Customer support routinely sends your boiler information to the specialists at Ideal
Precise climate compensation using over 6,000 predicted locations to improve the boiler's performance
Conclusion
Ideal offers multiple thermostats and control options that perform in extreme weather and maintain easy indoor comfort regulation. Energy Savings Trust recommends Ideal boilers thermostat controls as some of the top indoor room temperature systems, and they have improved their range of boilers so you can safely rely on them for your heating needs.
If you get a replacement boiler from Boiler Central, you will get at least a wireless thermostat to control your Ideal boiler for free included in the fixed price.
If you are unsure which to choose, speak to an expert when you get your next Ideal boiler service. If you want to know more about Ideal boilers before setting them up in your home and matching their features and specifications, you can visit our range of Ideal products.