Back Boiler Replacement Guide | The Costs, Options and Prices
Table of Contents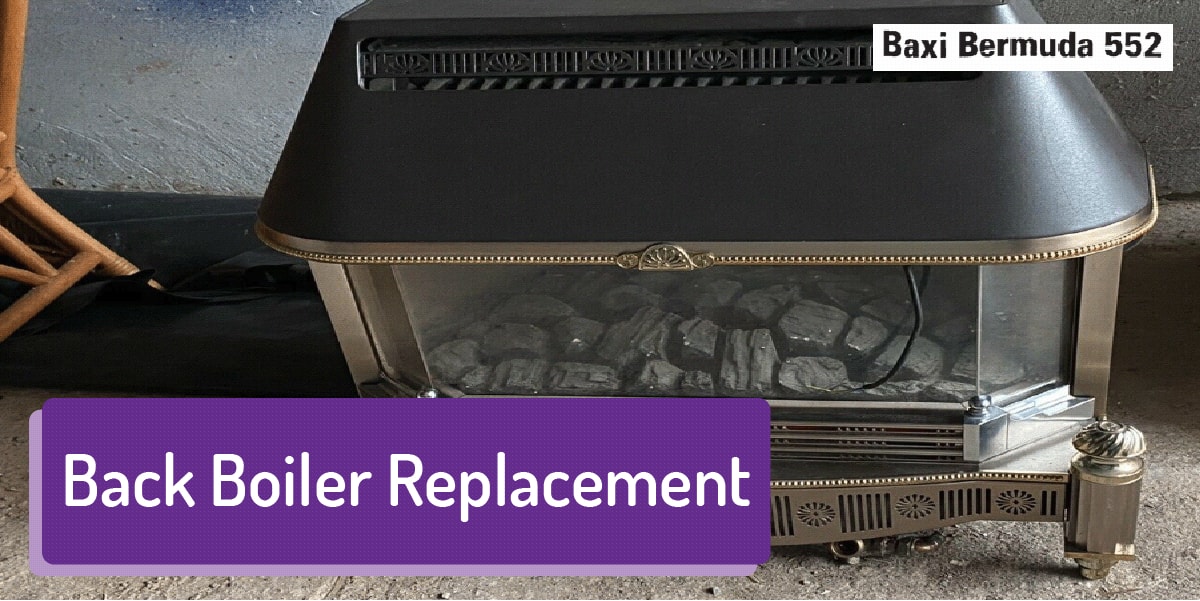 Your Back Boiler Replacement Guide ?
Do you need back boiler replacement services? Is your back boiler breaking down and do you need to replace? Or have you simply wandered onto this page because you have an interest in back boilers and wondering how to replace back boilers? If you answered yes to any of these questions then good news you are in the right place!
Although this is going to be more focused on helping people with their back boiler replacement than a historical perspective on things. So, if you're a fan of back boilers this might not be the page for you. But if you have a back boiler then needs replacing read on.
What Is A Back Boiler and why should you get a replacement? ?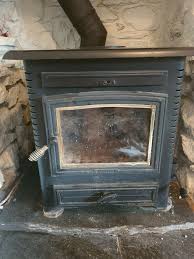 Well, it's a boiler and as such it will provide heat to your home's central heating system and hot water pipes. A back boiler does the same job as most new boilers yes that's probably not very surprising so what makes back boilers unique?
Well, there are a couple of things first of all back boilers are often installed behind your home's fireplace. It doesn't matter if you have a gas fire or electric fire either, due to their smaller size back boilers can be installed behind either.
Back boilers were designed to be kept out of sight because well most people thought they were unsightly and therefore should be hidden away. Harsh but this is the 1960's we are talking about and most people didn't want a boiler to bring the groove down in their home's décor.
One of the most popular back boilers were the Baxi Back Boiler. Baxi Bermuda back boilers were infact the popular choice. They were the pinnacle of back boilers and have heated thousands of homes in the UK alone.
Which is what brings me to the second important difference. Back boilers are very old appliances these days and not very popular anymore. They were designed to be cheap, compact and hidden away and as such aren't terribly efficient boilers when compared to the ones available today.
Which is why many households that still have them want to replace them with a more modern boiler. Yes, I suppose that 60's retro-charm doesn't really mean much anymore does it. So, if you want to trade up your back boiler for something more efficient and modern let's take a closer look at your replacement options.
Back Boiler Replacements – What You Need To Know ?
If your back boiler has broken down or is in the process of breaking down (trust me it happen quite often they are getting on in years after all) then most engineers will advise you to replace it. Back boilers can't be installed nowadays because of their inefficiency and safety concerns. Their replacement cost is also very high compared to a combi boiler.
However, in some cases, engineers might be able to carry out repairs although this again is uncommon. So, whether it's because your gas fire back boiler as come to its natural end or you simply want something more modern and efficient what are your options with a boiler replacement?
Well, you have two options you can either upgrade to a standard conventional boiler or a modern combi boiler. Both options have their pros and cons which is an argument for another day but the good news is whichever new boiler you choose will net you some substantial savings!
Both types of boiler will be sure to run more efficiently which will save you money and they will often be quieter as well. The only downside is (gasp) people will see your boiler because this boiler requires to be installed in your kitchen!
So, if you really got used to having your boiler hidden away that might take some adjusting to although let's be honest I doubt most people will really care. Especially when you take the savings and extra-efficiency into account.
When you have decided upon which type of boiler you want to upgrade to you'll have one more decision to make. You can opt to have the entire boiler and back boiler heating system replaced and have a new one installed or have it decommissioned instead. We'll get more into the difference later but first, let's look at the two options in more detail.
A few boiler brands that you can opt for with your replacement are: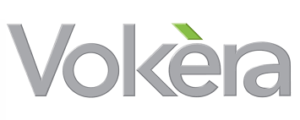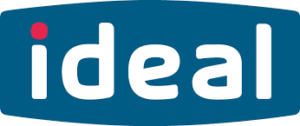 Option 1 – Replacing and Back Boiler Removal ??
If you raised an eyebrow earlier when I mentioned where exactly a back boiler is located then you were probably right to do so. Getting behind your fire place to remove and replace a back boiler is often going to be quite destructive work. Back boiler fire places are unsightly!
If you're lucky you might get by with only minimal damage but in most cases, your fire mantle and at least some of the flooring will need to be removed. So, that is going to be an added expense with this option the whole back boiler will be removed and once the new boiler is installed, whether combi or conventional and new pipework will often be needed as well.
Because of the extra-construction work and repairs involved with replacing the boiler you can expect this option to set you back anywhere from £3500 to £4500 on average.
It's the more expensive option but it will get rid of the back boiler completely. Back boiler removal cost is quite high so if your have your eye on a combi boiler, you need to factor in the cost of the back boiler removal and how long it takes to install your new boiler.
Option 2 – Decommissioning The Boiler ?
Option 2 follows many of the same steps as the above but there are some possible savings involved. With this option, the old back boiler won't actually be removed from behind the fireplace however it will be decommissioned which effectively means it will be disconnected and put out of use but still remain behind your fireplace gathering dust.
However, in order to do this work engineers will still need to get behind your fireplace which means yes you will likely need to make repairs afterward. You can expect to replace some flooring and maybe even your fire mantle as well. However, decommissioning your boiler instead of removing and replacing it will save you some money.
How much of a saving you'll make will again vary depending on who is doing the work and what exactly needs doing. However, looking at the averages you can expect a boiler decommissioning to cost around £3000 on average.
Decommissioning might not always be an option though it will be up to the engineer to decide whether it can be safely carried out.
Gas fires with back boilers require specialist Gas Safe engineers to carry out any work on your back boiler. Whether you are getting a new back boiler or new gas fires with one of the latest back boilers you need to ensure they are competent.
My Back Boiler Is Still Working Should I Bother To Replace It? ?
If you have a back boiler that is still chugging along and working fine should you even bother to replace it? Well while it might be tempting to just let it continue doing its job it is strongly advised that you do get it replaced.
Yes, it can be costly but in many cases back boilers are ticking time bombs. That sounds bad I know and don't worry they aren't likely to explode but they can easily breakdown and they really are showing their age now. So, this is really but of a when will it happen situation not if it will happen. If you need a new boiler cost then get a fixed price online now.
Back boilers can just suddenly shut down with little warning so investing in a new boiler now will prevent you from being stuck without central heating and hot water. There is also the savings to consider whatever type of boiler you upgrade to it will almost definitely save you money on your heating and energy bills.
Megaflo boilers are quite popular at the moment but these are not suitable for every home.
The short-term cost of replacing or decommissioning your back boiler might be expensive but it will make your monthly/ annual energy bills much easier to manage. So, if you are still living with a back boiler it really is time to think about upgrading to a newer machine and finally getting your replacement.
Whether you decide to replace your back boiler to a combi boiler or system, you can save money on your energy bills, get a much more efficient performance and have the peace of mind in knowing your heating system won't suddenly shut down without warning. Back boilers have had their time so now it's best to look to the future.
Heating engineers are also not always trained in back boilers so getting a replacement combi boiler would set you for the future, especially if your boiler is not working at the moment.
Combi boilers are the perfect replacement for back boilers and are very cost effective whilst featuring high efficiency. Not only are they energy efficient compared to back boiler replacement, you can get a fixed price online with Boiler Central.
No longer do you have to have a hot water cylinder or hot water tank, you can have everything in one compact boiler. ?
Get a fixed online quote now for your new boiler from Boiler Central. ? Visit our boiler quoter here.