Gas Boiler Service UK: Nationwide Boiler Servicing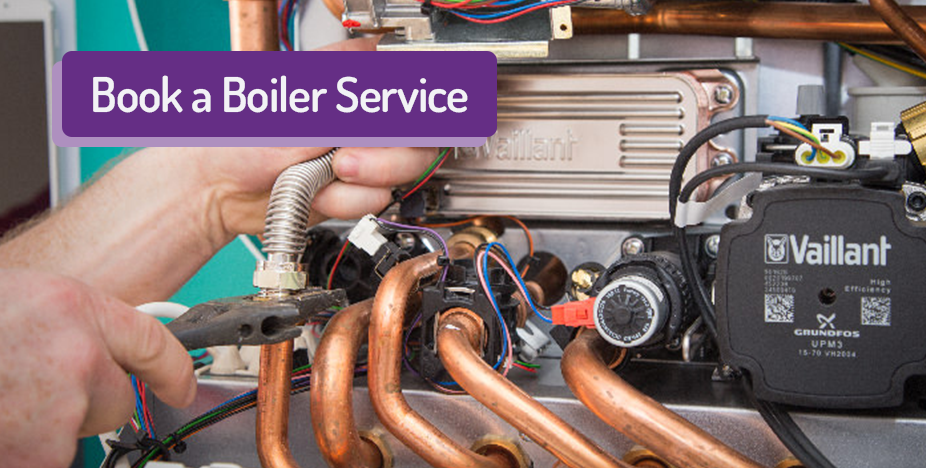 Table of Contents
Get an Annual Boiler Service In The UK & Book Online Now

It is crucial to service your gas boiler at least once a year or as often as the manufacturer recommends as an annual boiler service will highlight any underlying issues with the boiler so that you can address them on time.
Whether you have a gas combi boiler, system boiler or conventional boiler, regular boiler servicing ensures that your appliance is safe and maintains its warranty. This guide explains why you should book your annual gas boiler service and answers many common boiler servicing-related questions.
Get a service quote here – Fill in the form if you want a Gas Safe boiler service nationwide from Boiler Central
Get an online fixed price in 20 seconds:
Q What kind of fuel does your boiler use?
What to Expect During a Gas Boiler Service
After you book a gas boiler service, a Gas Safe Registered engineer will conduct a series of checks on your boiler to ensure it is working safely and efficiently and keeps your manufacturer's warranty valid as per their terms and conditions. It can also pick up small issues like low boiler pressure which can lead to bigger problems in the future.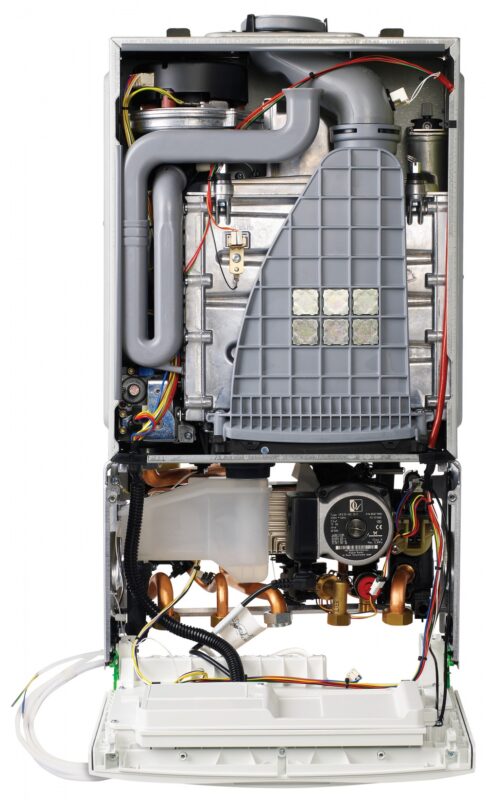 Annual boiler service checklist for gas boilers
Burners check
Burners cleaning
Controls check
Safety devices check
Flues and terminals check
Combustion fan check
Ignition system check
Gas and water seals check
Gas pressure, filling loop and heat input verification
Heat exchangers check
Operating pressure reset
Performance test (where necessary)
Heating controls advice
You can find the full details of all the work involved in servicing a boiler in this in-depth guide.
Why You Should Regularly Get A Boiler Serviced
It is easy to ignore gas boiler service until something goes wrong on a chilly winter night. Regular servicing can save you the headache of enduring the night without heating or hot water. Here are some important reasons you should book a boiler service well before any major breakdowns.
Most households use boilers all year round, even if it seems that the appliance works only in winter. That's because most boiler issues affect people more when they need heating the most – winter. With annual boiler servicing, your heating engineer will be able to catch any issues with the boiler early before they snowball into a major problem.
Servicing your boiler means the appliance will run more efficiently. This will cut down your energy bills over time, particularly if you have a modern energy-efficient boiler.
Some homeowners think that servicing a boiler is too expensive and is generally a waste of money. However, this isn't always true. First, a boiler service does not cost too much, especially if you have boiler cover. Secondly, regularly servicing your boiler is by far cheaper than replacing your boiler entirely due to irreparable damages.
Your boiler will last longer with regular service. This means you are less likely to spend money on buying a new boiler sooner than you should if you take boiler service seriously. Running regular checks and maintenance will keep your appliance working optimally and reduce frequent breakdowns.
If you have a warranty, you can claim money for any repairs provided you service your boiler annually. However, if you fail to service your appliance for more than a year, you may void your warranty. Ensure to check the conditions of your boiler warranty and book a boiler service on time if it is required.
Warning Signs That Tell You When to Service A Gas Boiler
The standard recommendation is to service your boiler once a year. However, some issues with your boiler will require urgent attention, even if it is not up to a year since the last service.
It is important to book a boiler service as soon as you notice any of these signs to prevent a complete boiler breakdown:
There is no hot water from the boiler, or the water is not sufficiently heated.
Your energy bills are higher than usual.
It takes a long time for your boiler to heat water.
Your boiler is leaking.
You hear unusual noise from your boiler.
Foul smells coming from the boiler (this could be gas leaks, such as carbon monoxide)
Book a boiler service from any of the following boiler manufacturers nationwide now:
At Boiler Central you can book your boiler service online or give us a call on 01924 929200 for the following popular boiler brands and more:
Gas Boiler Service UK FAQs
Can I carry out a boiler service myself?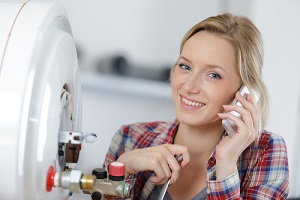 You should never perform any maintenance, checks, or repairs on your gas boiler or other gas appliance unless you are a trained and certified heating engineer.
Always contact a Gas Safe Registered engineer when you book a boiler service. They are trained and certified to carry out all routine maintenance and repairs on gas appliances.
If you attempt to service your boiler yourself, you run the risk of injuring yourself and others in your home or property, as well as damaging the boiler. Besides, you will likely void your warranty if anyone else services your boiler apart from an approved boiler engineer.
Who can service a boiler?
Only Gas Safe registered engineers should carry out a boiler service. These Gas Safe registered specialists are the only professionals legally allowed to maintain, service, check, and repair gas appliances. Do not try to service a boiler if you are not suitably trained.
How long does it take to service a boiler?
Usually, boiler service visits take under an hour, however, the exact time will depend on the level of work involved. For example, if the engineer discovers faults with your boiler, the boiler service may take longer.
Do I need to get a boiler serviced every year?
Yes, servicing your boiler should be done once every year to ensure that your boiler is working correctly and that there are no gas leaks. Most manufacturers require you to carry out an annual boiler service after the first year if you must maintain the appliance's guarantee or warranty.
Most importantly, though, an annual boiler service helps the appliance reach and even remain functional beyond its expected lifespan.
How much does an annual boiler service cost?
Servicing a boiler can cost anywhere from £90 to £100 if it is a one-time service, however, many homeowners pay an average of £80 for the service. Keep in mind that certain faults may attract additional costs. Also, the boiler service cost may vary depending on the engineer and your location.
What do I do if I smell gas?
If you smell gas or suspect a gas leak in your home or property, quickly open all windows and doors in your house and do not turn on any electrical equipment or lights. These can generate a spark and cause a fire outbreak.
Once you are safely outside, call the National Gas Emergency Service on 0800 111 999. An engineer will come to your address to ensure your boiler is safe.
Should I get a boiler cover plan?
A boiler cover insurance plan protects you from the stress of unexpected boiler repair costs. Typically, you will make small monthly payments to a company that provides boiler cover. This saves you the hassles of paying for call-outs or works performed by engineers, depending on the level of cover you choose.
Carrying out regular checks can also save you the headache of frequent boiler breakdowns and the need to pay for repairs. Read our guide to learn everything you need to know about getting a boiler cover plan.
Can I get a boiler cover plan if my boiler is old?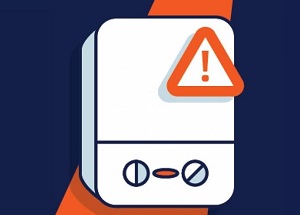 Cover providers or insurers often specify how old a boiler should be to qualify for covers. Many companies may not cover boilers older than seven to ten years. Even if you find one that accepts to protect old boilers, it can be difficult to get an insurer to cover a boiler that's older than 15 years.
If the boiler in your home or property is very old, it may be time to get a new boiler installed rather than taking out a policy on an outdated boiler model.
New modern boilers are more energy-efficient, better for the environment, and break down less frequently, so you don't need to take out an expensive policy.
Who is responsible for a boiler service – tenant or landlord?
All boilers installed in a rental property must be serviced and maintained by the landlord. The Landlord and Tenant Act (1985) requires landlords to keep all gas, water, and electricity installations in good working conditions at all times. A landlord must have a Gas Safety certificate also.
However, if damage to a boiler occurs due to the tenant's direct negligence or misuse, the tenant is responsible for fixing the appliance. Also, the tenant must report any boiler issues to the landlord as soon as they notice something is wrong.
How often should I service the boiler in my rental property?
Manufacturers usually specify how often to service a boiler. However, your first boiler service should be 12 months from the installation date. This will keep your warranty valid. Consider having a service done at least once a year after the first service to keep the appliance working as it should and prevent frequent breakdowns.
What is a boiler service certificate?
A boiler service certificate shows your boiler was serviced by an approved Gas Safe Registered engineer and is in good working order and safe to operate for the next 12 months. If you are a landlord and need boiler cover then you can get this included.
Typically, the certificate shows all the checks that were carried out and the details of the engineer who performed the service. After a boiler service is completed, the engineer will provide you with a copy of the boiler service certificate.
Need to Book a Gas Boiler Service?
If you are interested in having an annual boiler service, don't hesitate to contact us now at Boiler Central. We'll be happy to link you up with the best engineers closest to your area and get your boiler serviced right away.