How Does a Combi Boiler Work?
Table of Contents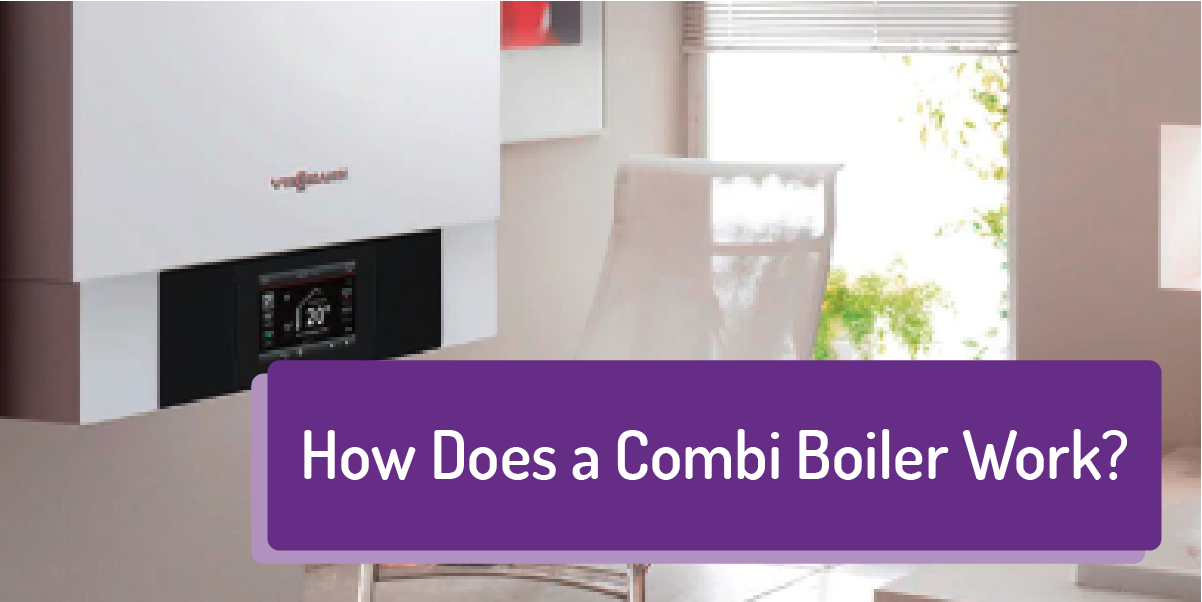 How Does a Combination Boiler Work?
If you are asking yourself the following questions, the guide below will be a great help to you.
What boiler do I have?
What does a boiler do?
How do boilers work?
A Combi boiler is the most compact, well facilitated, handy, cost-effective and used central heating boiler in the UK.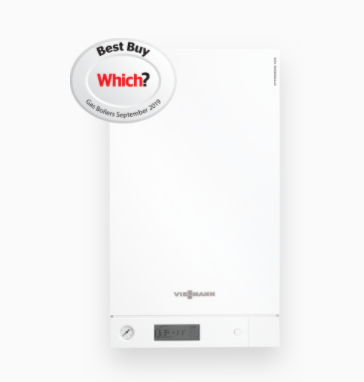 Combi boilers are great for hot water on demand, mainly in homes that have less than 3 showers or bathtubs.
Combi boiler is the short form for 'combination boiler.'
Gas combi boilers or LPG combi boilers are the most popular fuels to be used.
If your boiler is a 1 unit system which lives in a kitchen cupboard, then you have a combi boiler.
If you have a boiler unit with a tank in the airing cupboard, you have a system boiler.
If you have a boiler with a hot water tank and a cold water cylinder you have a regular boiler.
Are you wondering how does a gas boiler work?
In simple terms, we have described below how combi gas boilers work.
As said before the combi boiler takes the water from the mains. When the hot water tap is switched on, the gas burner is also alerted, and then the heat exchanger transfers the energy to water.
Remember combi boilers do not come with hot water storage tanks. This is brilliant if you are short of storage space.
What is a Combi boiler
One of the most modern and used boilers is the combi boiler, and it has taken its own distinctive place in the UK's boiler market.
Combi boilers need to be wall hung, or live in a kitchen cupboard and have no cylinder or tank unlike system boilers or regular boilers.
They work, energy-efficient and save money.
Ensure you have your boiler fitted by a Gas Safe registered engineer.
When researching for the best combi boiler, you also want to check how long the parts and labour warranty period is for.
For example, if your bathwater is not hot enough, you can ring up, and the warranty will cover you for the engineer to come and check the system without you paying a penny.
At Boiler Central Viessmann offers a massive 15-year warranty. We are the only company in the UK to offer this tremendous warranty.
How does a System Boiler Work?
How system boilers work:
A system boiler also takes water from the mains like a combi boiler does but the difference between a combi and a system is, the system boiler comes as a boiler and also has a tank to live in the airing cupboard which stores the hot water to be used on-demand. The combi boiler is just a one-unit system which does not store water.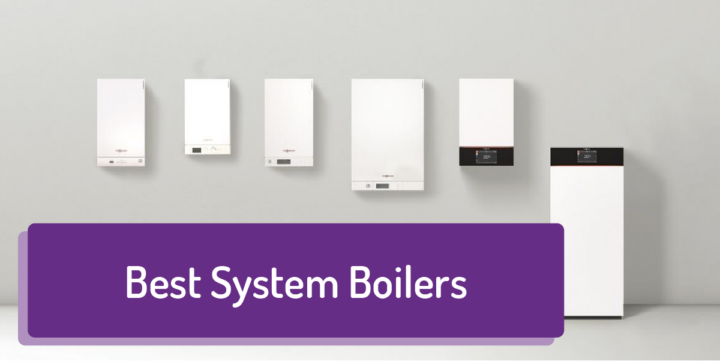 A system boiler would be recommended over a combi boiler if you had a larger home with multiple bathrooms that demand water to multiple taps at once.
What do combi boilers do? 
So, what combination does a Combi boiler do?
Combi boilers have two tasks to do as below:
1.   Power central heating (radiators etc.)
2.   Heat water for taps, showers and baths.
When you add both of these together the term is described as 'combi'.
That's simple enough.
Who are combi boilers suitable for?
More and more people are changing their old and inefficient boilers to combi boilers.
Combi boilers are suitable for anyone who has a home that is requiring hot water on demand.
They usually are best for homes that have less than 4 bathrooms or do not have a huge amount of hot water requirement on demand.
If the home has a high demand for hot water, such as a home with 4 family members getting a shower in the morning, then a system boiler is the best option.
System boilers have an external hot water tank that stores water in readiness for consumption.
Combi boiler – How it works?
A Combi boiler sounds complicated, but the process of how they operate is quite simple.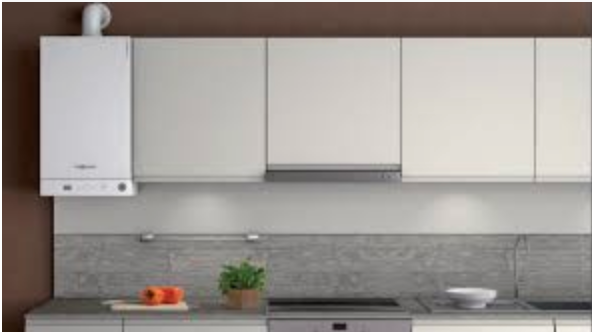 Below are some bullet points to review how a combi boilers work:
Combi boilers do not need a cold-water storage tank and a hot water tank.
They use radiators to supply heating around the home.
When the hot tap is turned on, the boiler starts to work.
They take water from the mains, the gas pipes up, produces heat, makes the water hot and then kicks the water to the source.
There are valves to direct water flow to the central heating system and to the water output way.
Types of combi boilers 
There is a range of different types of combi boilers available on the market depended on the energy source of the property.
On the basis of the energy source, you can choose one from a wide range of fuel sources.
Four types of combi boilers are available depending on fuel type:
1.   Gas combi boilers
2.   Oil combi boilers
3.   LPG combi boilers
4.   Electric combi boilers
1.   Gas combi boilers: These are the most used combi boilers and use natural gas as a fuel source. Considering cost minimisation and natural gas burning this can be the best option and most cost-effective.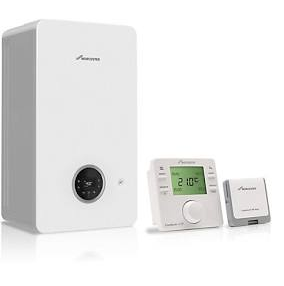 2.   Oil combi boilers: Oil is used here as the energy source. People who have a scarcity of gas are best to choose this type. They need a tank to store oil and a connection to it, but most customers who ask for oil currently have the provisions set up already.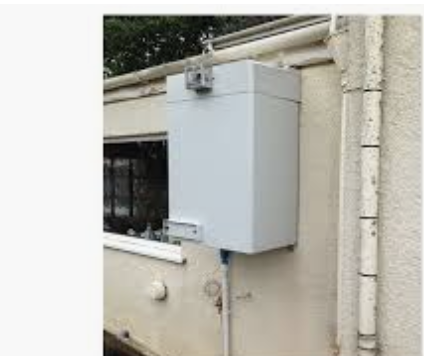 3.   LPG combi boilers: LPG or Liquified Petroleum Gas, is also used by some combi boilers as a fuel source. LPG combi, demand for storage tanks to store LPG and connection from the tank.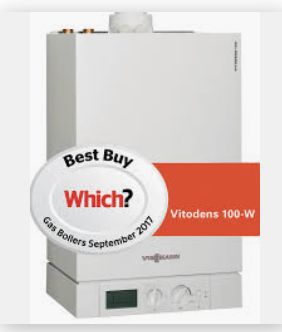 4.   Electric combi boilers: Electric Combi boilers are slightly different from others, and can increase your monthly electricity bills quite significantly. Not a good choice for large households and very uncommon to be found in large homes.
Cost of the best Combi boilers 
Here are some best Combi boilers on the market along with descriptions according to cost (without installation), brand, and efficiency.
| | | | |
| --- | --- | --- | --- |
| Company Name | Model | Price | Warranty |
| Vaillant | Ecotec Plus | £1000 – £1400 | Up to 10 years, (condition on installation) |
| Worcester Bosch | Greenstar i | £800 – £950 | Up to 7 years (condition on installation) |
| Baxi | EcoBlue Advance | £1000 – £1300 | Up to 10 years, (condition on installation) |
| Ideal | Logic+ | £700 – £900 | 7- 10 years (Condition on heat exchanger) |
| Viessmann | Vitodens 100-W | £900 – £1000 | Up to 10 years, (conditional on installation |
Advantages of a Combi boiler 
Some lucrative advantages have made combi boilers very common in the households of the UK. These are:
 Hot water on demand: Day by day, people are getting busier. They have not a single moment to waste. So, getting hot water just on demand is very attractive to homeowners.
Less space occupation: Requirement of no water tank (for both hot and cold water), made combi boilers suitable to have a place in almost all types of properties.
 Higher water pressure: Although combi boilers don't need an extra water tank, they are surprisingly capable of supplying water with great demand.
Now you know how a combi boiler works?
If you still need some information on what a combi boiler is, how they work or have any specific questions, then we are on hand to help.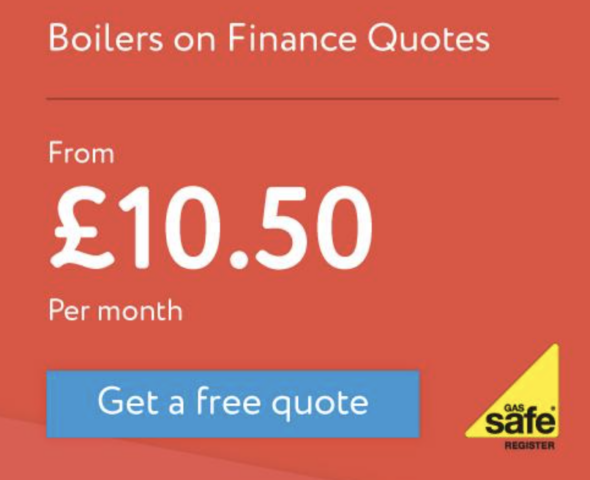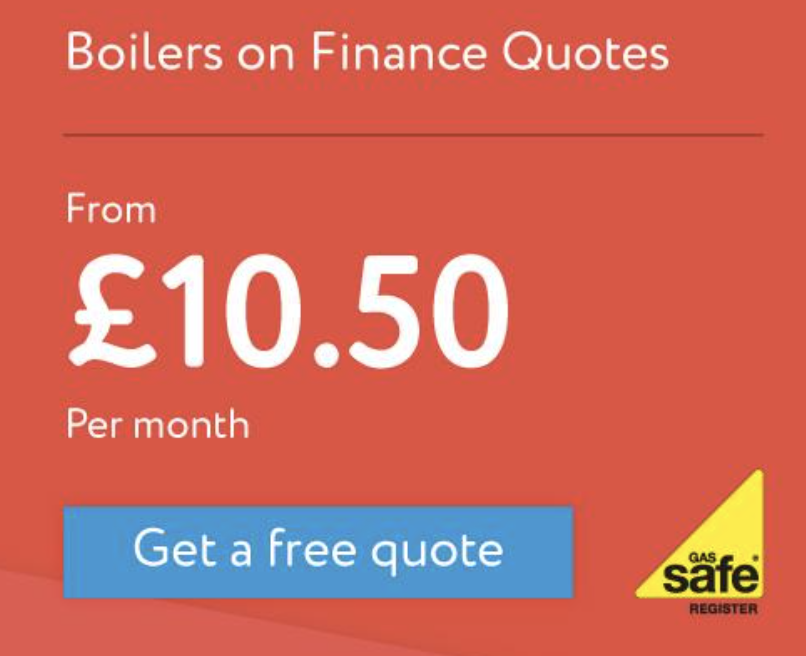 If you want to get a new boiler, then you can get a fixed price online and buy your new boiler online from as little as £17 per month.
For more boiler information or a quote click here