Cheap Ways to Keep Your House Warm This Winter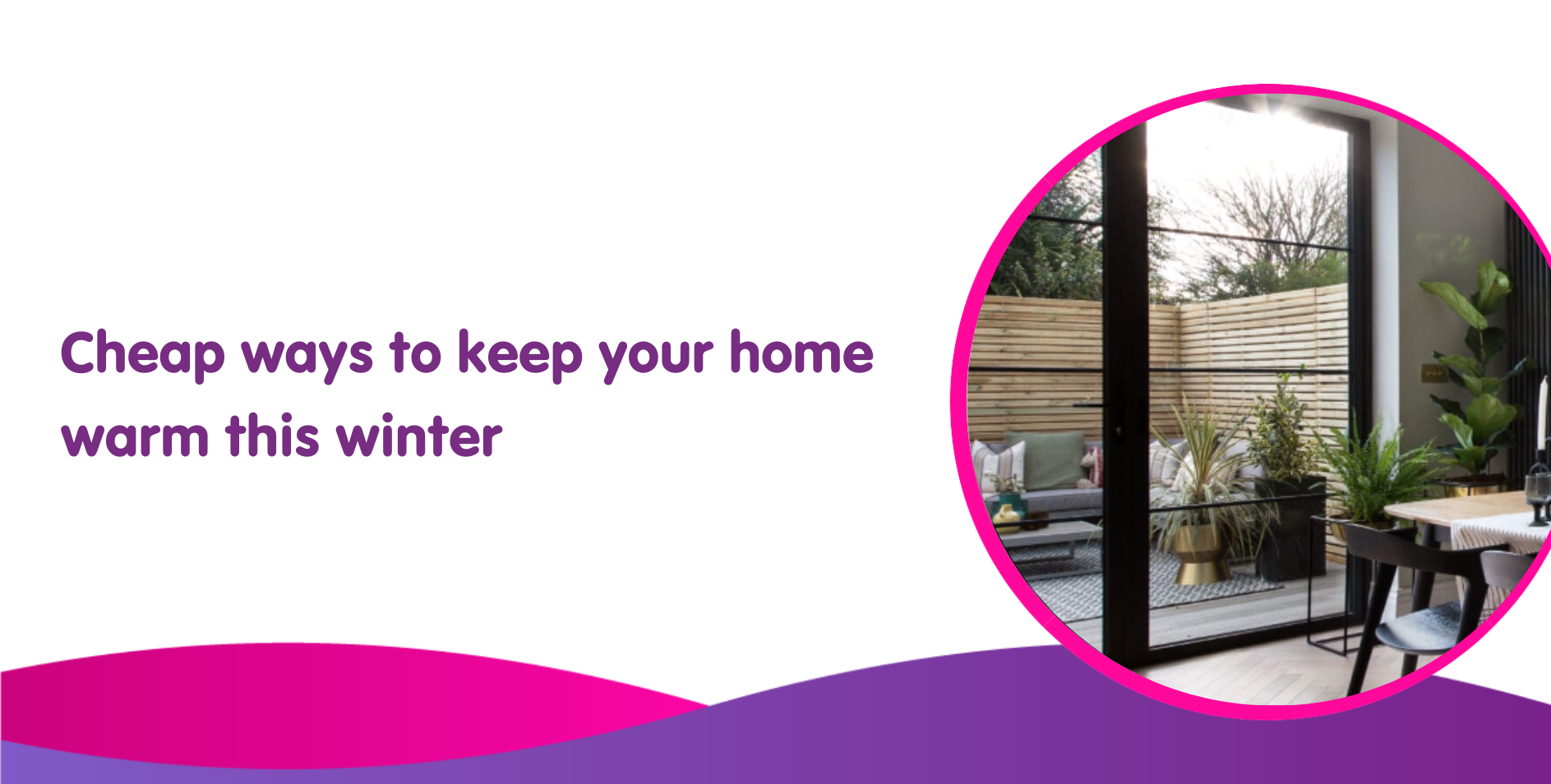 In a world where energy costs are continually on the rise, keeping your house warm cheaply during the colder months can be a stressful financial challenge.
The urge to keep your home cosy and comfortable might lead you to crank up the thermostat, which significantly contributes to high energy bills, especially with the chronic rises in gas prices.
However, there are cheap cost-effective methods to maintain warmth without burdening your moth ridden wallet. Let's explore a range of frugal strategies that can help you keep your house warm while being budget-conscious to save those pennies for Christmas.
Up your insulation game
One of the most effective and relatively cheap ways to retain heat in your home is by ensuring proper insulation.
Insulation is pretty cheap especially when you consider the cost savings it can make. The best thing to do is weigh up your home's insulation by checking for gaps or areas that might allow heat to escape. The best things we believe you can focus on are:
Cheap Weather Stripping – Seal doors and windows to prevent drafts.
Stuff your loft with insulation – Look to increase attic and wall insulation to stop heat from rising and escaping through your roof.
Use Free Heat From The Sun
Embrace natural heat sources to warm your house without increasing energy consumption. Strategies include:
Make the most of sunlight – Even in winter direct sunlight is still hot, so keep curtains open during the day to let in natural warmth when it is sunny.
Think about how your furniture is placed – Rearrange furniture to allow for efficient and unblocked heat circulation from radiators or fireplaces effectively.
Old School Thermal Curtains
Invest in some old school thermal curtains, which are designed to keep cold air out and trap warmth inside. Whilst you may prefer your contemporary blinds for the look of your home, these curtains act as a cost effective barrier against heat loss, especially at night.
Additionally, if you get some more modern curtains, they come in various styles and can blend seamlessly with your interior design.
Find the best thermostat settings for your central heating
Adjusting your trusty central heating thermostat by a few degrees lower when you are asleep or away from home can significantly reduce energy consumption.
Consider investing in a programmable thermostat or even better a smart thermostat that allows you to automate temperature adjustments according to your schedule even when your not at home.
Efficient electrical heaters
Electric heaters can be a budget-friendly solution to heat smaller areas without warming the entire house as long as they are the energy efficient kind!
However, it's essential to use them cautiously to prevent fire hazards and keep them away from your kiddywinks. Place them away from flammable materials and turn them off when not in use.
Big fluffy rugs
If your floors tend to get chilly, adding big fluffy heat catching rugs can act as insulators. They help to prevent heat loss through the floors and provide warmth, especially on hard surfaces like tiles or hardwood floors.They also feel great on your feet too!
DIY Draft Stoppers
Draft stoppers are inexpensive and easy to create. If you've got a door thats dropped or a bit wonkey then u might get one coming from underneath, so why not use household items such as old socks or fabric scraps to create barriers against chilly drafts under doors or windows?
Reverse Ceiling Fans
We're not sure how many people have ceiling fans in the UK, but most ceiling fans have a switch that allows them to rotate in reverse. When set to reverse, they push warm air down, aiding in keeping your living spaces warmer during colder months – I didn't know that did you?
Regular Boiler Servicing
To ensure your heating system operates efficiently you should get your boiler serviced every year by a Gas Safe registered heating engineer. A boiler service costs around £100 but can save you more than this on your heating bills! Schedule annual boiler service now for your heating system to keep it in optimal condition and prevent sudden breakdowns too and costly repairs!
Cooking and Baking
Remember in summer when it was too hot to cook? well, this is the opposite. If you are cooking anyway, you can absolutely make the most of the heat produced by cooking and baking.
After you've finished using the oven, leave the door ajar slightly to let the remaining heat disperse throughout your kitchen and nearby areas. If you've been baking cookies then you also get the fantastic smell lingering.
Need a new boiler?
Did you know that a new boiler can save you over £800 a year on your energy bills? This is if you are changing from a G-rated boiler to a brand-new A-rated boiler. All new boilers are now A-rated too and you can get a fixed price quote online now in under 30 seconds with Boiler Central.
Read our guide on the best combi boilers under £1000 here.