Viessmann 20kw Boiler Buying Guide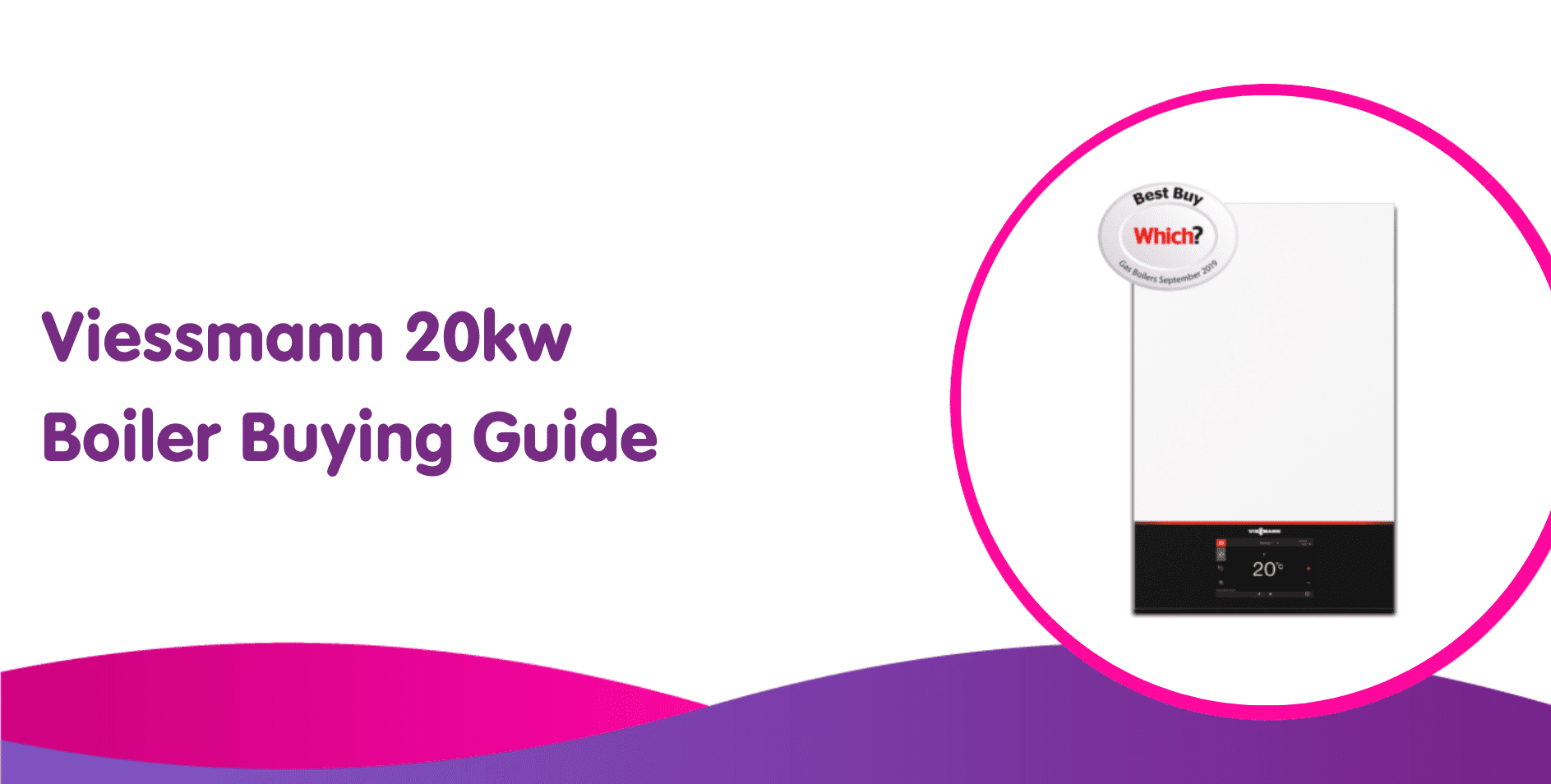 Viessmann 20kw boilers guide – Are they any good?
When you're searching for a new boiler, it can be challenging to work out precisely what you're going to need to supply your home with heating and hot water.
Get a fixed price in 20 seconds here
Not only are there the different manufacturers and boiler types, but there's also a whole range of kW outputs and boiler costs to take into consideration.
In this Viessmann 20kw boiler guide, we're going to help you consider whether this power output is the right choice for you and your home.
Get an online fixed price in 20 seconds:
What kind of fuel does your boiler use?
Introducing Viessmann 20kw Boilers
First off, is a 20kW boiler going to be the right power output for your home? Well, generally this size of boiler is recommended for households which have around ten radiators and one bathroom. If that looks like a good fit, then let's now take a closer look at Viessmann as a contender for your boiler.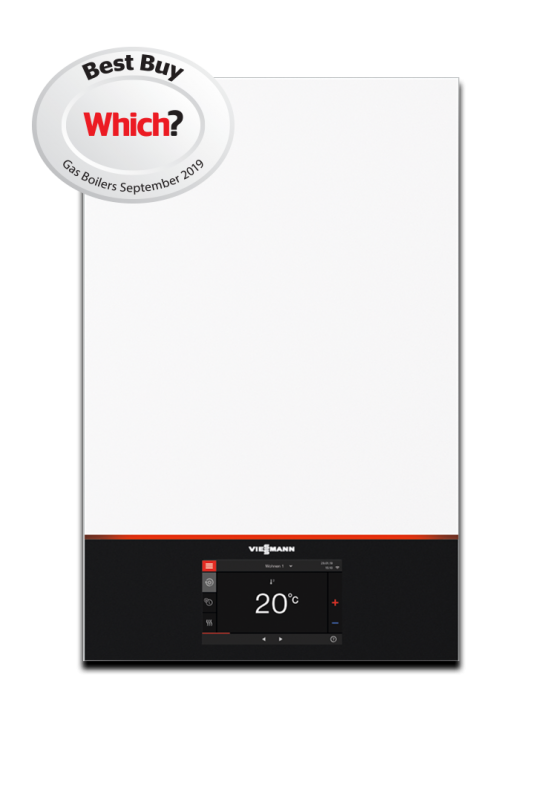 Viessmann was established in Germany over a hundred years ago and are now well known within the heating sector across the world. Viessmann UK is based in Telford where they've had their UK headquarters since 1989.
This is a company that states that they provide the 'UK's most reliable boilers' and they do have a strong reputation both for the quality of their boilers and their focus on efficiency. A quick look at the reviews on Trust Pilot provides ample evidence of the many happy customers which places them in the 'Excellent' overall star rating.
Now while Viessmann doesn't manufacture a boiler which is exactly 20kW, they do have models which are very close, such as the 19kW models. So, for this guide, we're expanded our research to include those boilers which are very close to the target 20kW output.
Features And Benefits Of Viessmann 20kw Boilers
If you're wondering why you should go with Viessmann rather than one of the UK manufacturers, here's our summary of some of the key features which might push you in their direction along with the boiler replacement.
System Technology
All of the gas boilers within the Viessmann range can convert at least 90 per cent of the energy into heat. This then means an economical source of heating for you while also reducing the impact on the environment.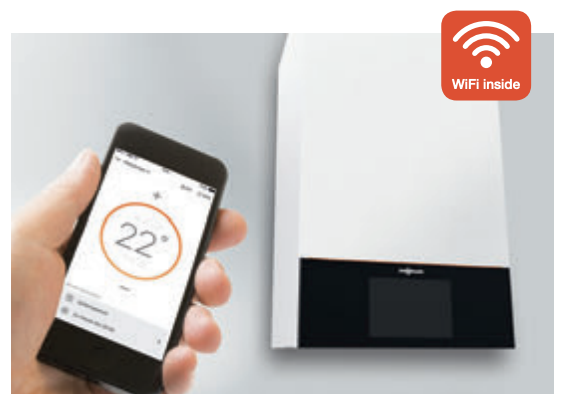 Future Proof
All of Viessmann's heating systems are compatible with a range of different sources of fuel and their new hydrogen ready boiler is capable of running on up to 20% hydrogen blend.
So that means that you could use a solar thermal heating system alongside the gas boiler. This would then provide you with a back-up for your hot water resulting in lower utility bills.
Which? Best Buy 2019
For the third year running, the Vitodens boiler range from Viessmann has been awarded Which? Best Buy status. The respected UK consumer organisation described Viessmann as a "very smart choice". Find out how much a new boiler costs here.
Get an online fixed price in 20 seconds:
What kind of fuel does your boiler use?
Types Of Viessmann 20kw Boiler
Depending on the size of your home and your need for hot water and heating, there are three different types of boilers to help you find the perfect match.
20kw Combi Boiler
A combi boiler is the most popular choice in the UK. The fact that they don't need water tanks or hot water cylinders makes them perfect for smaller homes and much quicker to install.
The best combi boilers provide hot water on demand, so that means no more worrying whether you've used up all the hot water. But that does come with a disadvantage too because, generally, combi boilers are not great at coping with homes with more than one bathroom, or if you have a power shower installed.
20kW System Boiler
If your home has more than one bathroom or there are often times when you need hot water from more than one outlet at a time, then a system boiler may be a good fit.
This type of replacement boiler has two tasks, provide hot water for the central heating system and to produce hot water which is then kept ready for use in a storage cylinder.
It is important to make sure that the storage cylinder is well insulated as the temperature will drop over time.
20kW Regular Boiler
These are the more traditional boiler systems which you might also know as a heat-only boiler. They have both a water tank stored in the attic and a hot water cylinder to provide supplies for use throughout the day. Although other types of boilers are more popular, there can be an advantage of quicker installation by replacing a regular boiler with another of the same kind.
One of the key challenges for regular boilers comes from the amount of space they need. There's the boiler itself then there's the cold-water tank and a hot water cylinder, so that's just not going to work in smaller homes or where space is at a premium.
Get an online fixed price in 20 seconds:
What kind of fuel does your boiler use?
Viessmann 20kw Boiler Models
Now let's take a look at the 20kW boiler models that Viessmann supply.
Viessmann Vitodens 100-W
Available in a 19kW version, this is the most popular gas condensing boiler in then Viessmann range. And when you combine the high level of efficiency, the compact size and an affordable price point, then there's no real surprise that the Vitodens 100-W should hold that accolade.
Viessmann recommends that this model is best suited for smaller homes and those which are well insulated.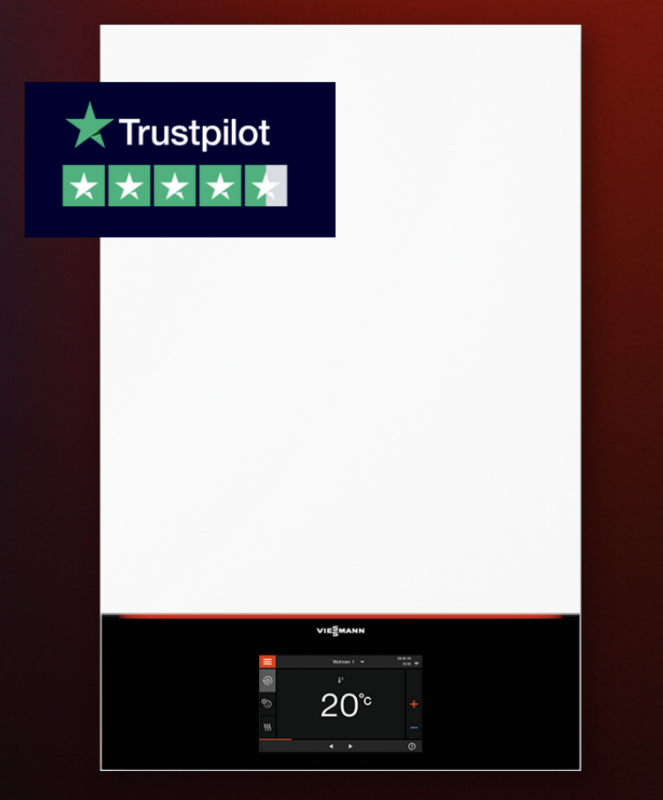 Viessmann Vitodens 200-W System Boiler
This wall mounted gas condensing boiler is available as a 19kW model and is perfect for homes with higher hot water needs and where there's more than one bathroom. As to be expected from Viessmann, the boiler has achieved A rating for its high levels of efficiency.
The Vitodens 200-W also comes with a high durability stainless steel Inox Redial heat exchanger which reduces the likelihood of breakdowns.
Viessmann Vitodens 100-W Open Vent Boiler
This regular boiler is also available as a 19kW model. It comes with the same Inox Radial heat exchanger, and you can expect up to 97% energy efficiency. Small enough to fit into a kitchen cupboard, the 100-W has a very low operating noise of 39 dB(A) maximum meaning you'll not be disturbed while it's operating.
If smart home technology is important to you, there's an optional and easy-to-install tado° thermostat and smartphone app. This means that you can return to a warm home after a day out setting your hot water and heating needs no matter where you are.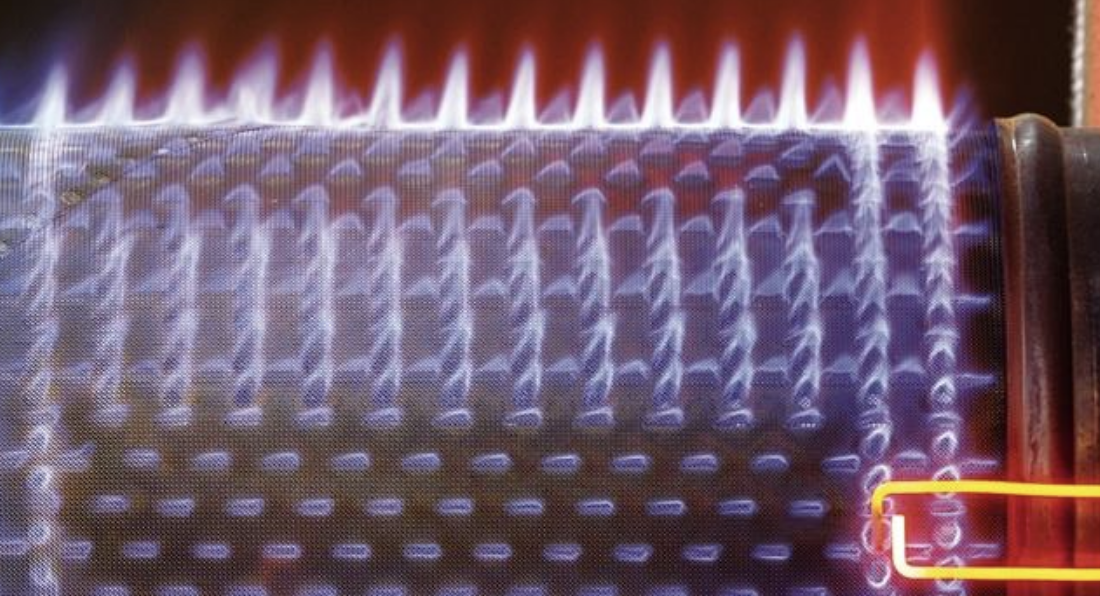 Is A Viessmann 20kw Boiler Right For Me?
A boiler around the 20kW level is going to be most suitable for smaller homes, so that's those with a central heating system with around ten radiators. Any more than that and you may find that the system struggles to heat them to the temperature required. For larger homes, 20kW may result in an underpowered boiler which struggles to supply hot water during high demand periods of the day and to heat all of the radiators.
While the operating costs of larger boilers are really not much more, there is a lower initial purchase price from going for a lower output.
Cost Of Viessmann 20kw Boilers
While Viessmann is not a budget option, their reputation for quality means that their boilers become an investment against future repair costs and longevity of service.
| | |
| --- | --- |
| Model | Guide Price |
| Vitodens 100-W Combi Boiler | £950 |
| Vitodens 200-W System Boiler | £1059 |
| Vitodens 100-W Open Vent Regular Boiler | £885 |
Don't forget to add on boiler installation costs which include all the fitting and fixtures or for an easier option just get a fixed price online boiler quote
Best Viessmann 20kw combi boilers: Summary
Viessmann boilers are an excellent choice for a wide range of properties, and their 20kW range is perfect for the smaller home. Historically homeowners were often encouraged to purchase a higher-powered boiler to cope with the low efficiency of older models. However, with the new range of boilers achieving in excess of 95% efficiency and being awarded A ratings, you may find that a smaller boiler is perfect for your needs.
Get an online fixed price in 20 seconds:
What kind of fuel does your boiler use?