Baxi Baxi Duo-tec Combi 33 Gas Boiler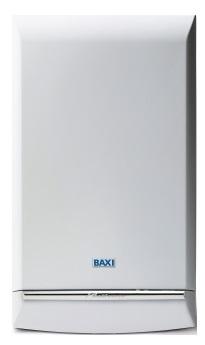 Total Cost
£1,900 - £2,200
| | |
| --- | --- |
| Manufacturer | Baxi |
| Boiler Model | Baxi Duo-tec Combi 33 Gas Boiler |
| Condensing boiler? | Condensing |
| Energy Efficiency Rating | 92% |
| Energy Band | A Rated |
| LPG model/Conversion kit | No |
| Manufacturer Warranty | 7 Years |
| Heating Output | 30.3 kW |
| Wall Mounted or Floor Standing | Wall Mounted |
| DHW Flow Rate | 13.5 l/min |
| Total Cost | £1,900 - £2,200 |
| ERP Rating | A Heat, A Water |
| Hot Water Max Output | 33 kW |
Baxi Duo-tec 33kw combi boiler review
A compact and efficient gas boiler for your home, the Baxi Duo-tec combi 33 gas boiler is reliable and highly efficient. It's made in the UK from high-quality brass parts and is part of a popular Baxi boiler range. It's built to last.
This boiler has a 92% efficiency rating which will reduce your energy costs. It is an excellent choice if you need to replace an old boiler. You should also know that it is BoilerPlus compliant. Because it's compatible with IFOS, Time and Temperature Control and IFOS.
Not only are you given easy-to-use controls but you also have the option of using uSense smart controllers with the 230v live switch. This gives you and your household great accessibility. This allows you to save energy by adjusting heating outputs easily.
Baxi Duo-tec combi has been endorsed by Energy Saving Trust to ensure low fuel consumption. This replacement boiler is an excellent choice if you are passionate about the environment.
How do I get my Duo-tec 33kw combi boiler installed?
Baxi Duo-tec combi's features simplify installation. It comes with an interior filling loop and a pre-plumbing tool. There are a wide variety of flue lengths, bends, and accessories that are industry-leading. A complete wall-mounting kit is included, which makes installation simple. Simple. Straight-forward.
Your Gas Safe installer can quickly replace your old combi boiler with the new model. You may face different costs and timelines if you are replacing an older model or moving your boiler.
How fast can I get my old combi boiler replaced?
Installation should not take more than a day if you are replacing an older combination boiler. Combi boilers can be assembled in a similar way, so no need to make major modifications.
Is it possible to replace an existing boiler type with a combination boiler?
This can take as long as two days if you need to replace another type of boiler with this combi boiler. Your installer will need adjust the pipes and remove any tanks from your heat only or old system.
Is it simple to change the location of my boiler?
Installing your boiler in a new location can take up to 3 days. For your new boilers to work in this space, the pipework must be adjusted.
Is the Baxi Duo-tec 33 combi good for my house?
You should consider many factors before deciding if a boiler is right for your home. The most important thing to consider is its output, efficiency, and overall size.
What is the size of your home? Baxi Duo-tec 33, a suitable boiler, might be a good option if the answer is moderate to large. This boiler boasts a 92% efficiency rating, which guarantees high-quality heating.
Do you own one bathroom? Its 33 kW domestic hot-water output will provide the water needs of your home. Its reliable central heating output of 33kW will also meet your home's water needs, provided you have at least 15 radiators.
If you think you can get away with a smaller boiler such as the Baxi Duo-Tec 24kw may be a good option.
Is the boiler compatible with my home?
This combi boiler will fit into your home so there is no need to be concerned about its size. A good fit is a given.
The unit measures 780mm tall, 450mm wide and 345mm deep. It can fit into any standard kitchen cabinet.
The new boiler can also be installed anywhere else you wish. The thermostat's built-in frost allows you to place the boiler in a colder location, such as your garage or attic.
Does the 33kw Duotec output suffice?
Baxi Duo-tec 33 delivers exceptional outputs and will efficiently supply a medium-sized house. You can have reliable heating and hot water whenever you need it, provided your property meets the requirements.
This compact unit has a maximum output of 25.9kW for heating and 33 kW to heat water. It's ideal for homes with only one bathroom and 15 radiators.
What are combi-gas boilers?
Combi boilers combine central heating with domestic hot water. Combination boilers are able to provide hot water and central heating in one compact unit. Combination boilers are extremely convenient.
Also, combi boilers provide hot water right away. Your cylinder will heat up instantly, so you don't have long to wait. They add comfort to your day and make it easy to use your central heating system.
What are the key features of the Baxi Duotec 33?
The Baxi Duo-tec combi 33 boiler is small, reliable, and long-lasting. It has technology that can increase comfort in your home. Its many features make it a great choice for a home and are easy to use.
Easy-to-read controls and display make heating settings easily accessible for your household. uSense smart controls can be made even more user-friendly. When you turn on the 230v switch, this boiler will continue to be accessible.
There are many components that can be used to speed up and simplify the installation process. You get multi-flue kits and a pre-plumbing tool jig. A built-in filling loop is included, as well as a one-metre long mains cable. This will make your installer happy.
A Time and Temperature control or IFOS can be added to your boiler. Boiler plus compliance is easy to achieve because it works with both.
What is BoilerPlus compliance?
Every boiler must meet certain efficiency standards since April 2018. It's not as hard as you might think. Boiler Plus compliance should be a standard feature on all new boilers.
Gas boilers should be at least 92% in energy efficiency. Both oil and gas boilers must be controlled for temperature and time. Combi boilers should also have energy efficiency measures.
These regulations are in compliance with Baxi Duo-tec. Its energy efficiency and compatibility with Time and Temperature Control and IFOS are top marks.
What does multiflue kits for a boiler mean?
This unit is compatible with multi-flue kits. You can ask your engineer to adjust the flue placement to suit your home.
What is the source of energy for the boiler?
This boiler burns natural gas as fuel. It is supplied by the National Transmissions System, the national grid supply.
The use of natural gas as fuel allows it to be up to 90% more efficient. It is also more efficient than using oil. It creates less waste at home and produces fewer carbon emissions to the environment.
Is the Baxi Duo-tec actually a gas condensing boiler?
Baxi Duotec 33 is very energy efficient. It's obvious. But, how does it all work? The boiler makes use of condensing technology, which allows your boiler to recycle exhaust gases through the heat exchanger.
Condensing Boilers are up to 99% efficient in terms of their output, while non condensing boilers can only achieve 78% efficiency. Condensing boilers can be a cost-effective option. This will allow you to save up to PS310 annually on your bills.
Is the Duotec 33 a good boiler?
A Baxi Duotec combi boiler can be used to heat homes that require reliable and long-lasting heating. The energy savings you make with this combi boiler are worth it!
This combi boiler is great for homes that are medium to large. It can supply as much or as little as you need. Its sleek design will complement any modern home. It will fit in perfectly with any home thanks to its beautiful gloss white finish.
Baxi Duo-tec also has a low cost of ownership. It is equipped with condensing technology, high efficiency, and compatibility with parts that will enhance its performance. This makes it an excellent investment in your home.
How long is the warranty for the Duotec 33?
Baxi Duo-tec combi comes with a 7 year parts and labour warranty. Its robust components are designed to last a lifetime. In the unlikely event of a breakdown, you are covered.
Who is the Baxi Duo-tec 33 suitable for?
Baxi Duo-tec is an excellent choice for central heating if you have a large or medium home. It will provide enough energy to heat a home that has 15 radiators and one bath.
Low operating costs are guaranteed by the boiler's reliability as well as its energy efficiency. This makes it an excellent choice for homeowners and landlords.
How much is a Baxi Duo-Tec 33 Boiler?
You should remember a few things when buying a boiler. These are installation and accessories.
This boiler usually costs £900 (inc. VAT). The standard installation cost for a job like a swap can be between £700-£1000 (inc. VAT).
Extra accessories such as filters and multi-fit flue kits can add up to £300. The final price of your new boiler is now between £1,900 & £2,200.
Are there other options available for the Baxi Duo-tec range of products?
Baxi has a range of boilers that will fit most homes. This model is perfect but you want a different output. Baxi has it.
Baxi Duo-tec combi's range boilers include Baxi Duo-tec combination 24, Baxi Duo-tec combi 33, Baxi Duo-tec combi 33, and Baxi Duo-tec combi 40. These can be used in a variety of sizes and are affordable for all budgets.
Prices range from £761 to £908. All of them have 92% energy efficiency and offer the same features. Baxi offers everything you need.
Is the boiler in need of servicing?
For your peace of mind, a seven-year parts or labour warranty is available. However, in order to maintain this warranty, you must have a Gas Safe technician service your boiler every other year.
Service shouldn't take much time. This allows them to access the front of the vehicle quickly.
"The engineer Hasan arrived on time, was very polite & helpful. A pleasure to have him done our boiler service."
"The lads were great got a big job done in 2 days put new boiler in loft the lads were very efficient and managed to tackle a number of problems that they came across with the gas pipe and would definitely be using Yorkshire
bolilers again when I move also Andrew Firth the sales agent was great and then rest of the team I spoke to one the phone.
Mr and Mrs Dass"
"Swift tidy service and friendly engineer thankyou"
"Arrived within timescale given. Gary was friendly, knowledgeable and efficient, thank you."
"Top lads cory and kieran very clean and tidy it's been a pleasure, very efficient with install of new boiler explained everything, very polite top job done lads, credit to themselves....thanks dave"
"Hasan was very polite knowledgeable and efficient. Telephoned to say when arriving and so helpful."
"First class boiler service. The engineer Gary was very polite, helpfully, and knowledgeable. Thank-you."
"Engineer was very pleasant and gave good advice."
Who are our fitters?
We use our own Gas Safe installers and the best installers the UK has to offer. Every single one is Gas Safe registered and has been thoroughly vetted.
Get a Fixed Price Now
Get a great price on a Which? Best Buy boiler online in minutes