How Much Does Copper Piping Cost per Metre in the UK?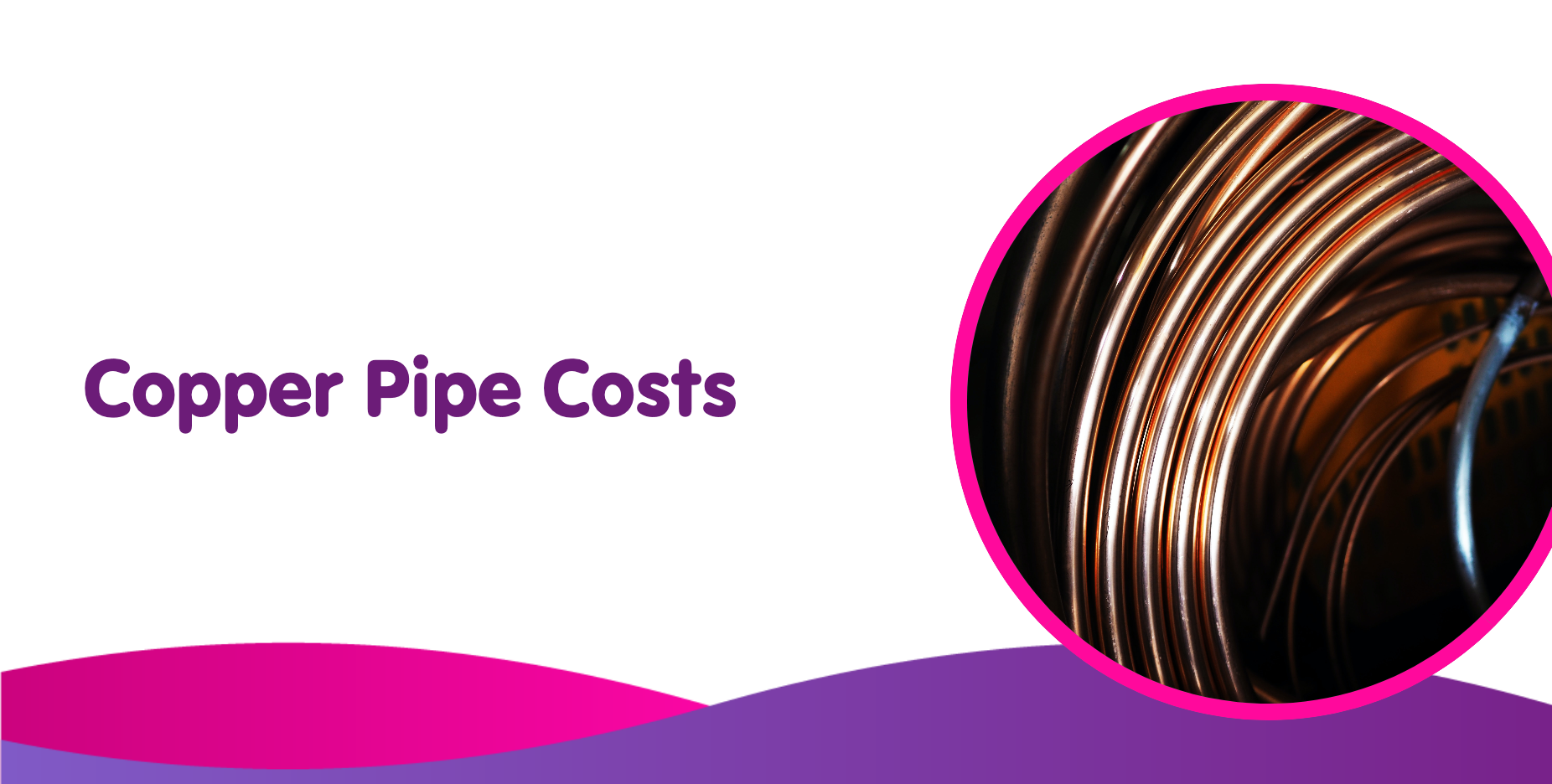 Copper piping is one of the costs involved when replacing a boiler, so it's important to understand why
f you're thinking about replacing your boiler, then you will likely want to know what you are paying for and how the costs add up therefore, one thing that you may forget is that there are all the added extras like copper piping to include.
Most boiler installation companies, and us especially here at Boiler Central, include all copper pipe costs in our fixed price quotes, so get a fixed price full boiler installation quote now with all the costs, including copper piping, in under 20 seconds now
Get an online fixed price in 20 seconds:
What kind of fuel does your boiler use?
How much is copper piping in the UK?
Copper pipe costs £3.50 per metre for 15mm but can vary depending on where you buy it from.
This is the standard-size copper piping used inside homes in the UK and is included in all new boiler costs at Boiler Central.
Copper is the best material choice for many purposes, including plumbing, wiring, and flushing and copper is the most common material for plumbing purposes.
Many other materials can be used to deliver water, some of which are still being used however different people use copper for different reasons.
According to research, copper is the most suitable material to use for plumbing therefore, these are the main reasons copper is still used for plumbing purposes.
Cost of copper pipe replacement: is it worth it when getting a boiler?
Copper water pipes are relatively safe when compared to other options as copper is a natural material and according to studies, it has been shown to be safe for humans and other biotic life hence its use in boiler replacement in the UK.
The best thing about it is it's not lead, which was found to be very harmful to health and as a result copper is non-toxic and, therefore the most popular material for plumbing.
Copper pipes are much safer
There are potential for water pipes to come into contact with contaminants as permeable pipes can cause water to be contaminated, which could pose a danger to your health.
Copper is not permeable, and it doesn't absorb any substances therefore the water supply is protected.
Copper water pipes are more resistant to corrosion than iron pipes whereas other materials are susceptible to corrosion. Copper is resistant to corrosion, so you don't need to worry about it happening if your water pipes are made of copper.
Copper is much more malleable than lead and copper and is much more flexible than lead or copper, making it easier to use for plumbing purposes. The metal can be easily shaped and can be joined easily by soldering or brazing, making them relatively less expensive than other materials such as iron or lead.
Get an online fixed price in 20 seconds:
What kind of fuel does your boiler use?
Copper pipe prices are lower than most metals when installing
Copper is a great value for money and is more durable than other plumbing metals and has lower gas boiler installation impacts when it comes to costs. Copper piping requires less work than lead or iron, as we have already seen.
Copper piping is ductile so elbows and joints can be easily eliminated which increases the integrity and lowers the cost of installation.
Copper fittings can add value to your home because they look nice and will attract potential buyers when you sell your house which is also something you consider when thinking about replacement boiler flue costs.
Copper has low maintenance costs
Copper metal can withstand extreme heat without losing its strength or shape and are resistant to corrosion and can withstand high water pressure. They are therefore more durable and can withstand high water pressure.
Copper doesn't need painting to protect from corrosion, so it only requires minimal maintenance, despite its low maintenance requirements, copper still looks great.
Copper isn't the cheapest metal to buy, and there are the option of new plastic fittings, but if you are considering removing your hot water tank and getting a new boiler, then you will be removing some pipework and adding more.
So if you are making any changes, always consider how much extra copper piping will cost or if there is an alternative solution.
Get an online fixed price in 20 seconds:
What kind of fuel does your boiler use?