Boiler Timer Not Working Causes & How To Fix Guide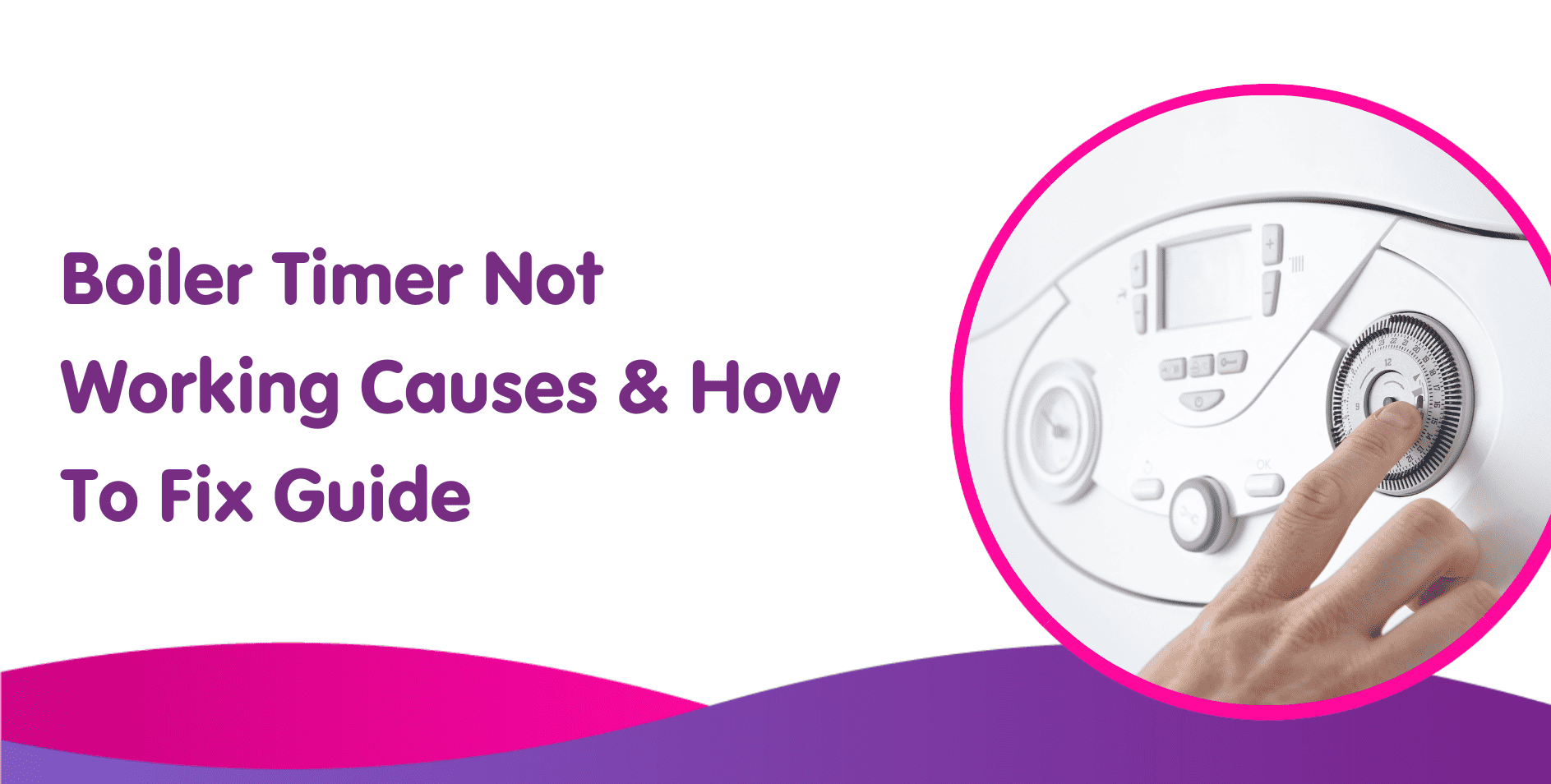 Boiler timer not working? Here's how to fix it & why
The last thing anyone wants is to go back to the dark times when the only way you could heat your home was by coal and wood fires.
This type of scenario happens when you realise that your boiler's time is not working and can leave you with no hot water. When this happens, it can appear like a significant catastrophe.
Considering that the boiler is perhaps the most essential component of a home's central heating system, trying to fix a broken heating timer is something you need to do as quickly as possible.
Furthermore, it is also pertinent that you identify the cause of the faulty boiler timer as quickly as possible as it could leave you with no hot water from the boiler for your radiators when you need it the most.
Doing this can help you avoid a situation where you purchase a new timer for the heating engineer or plumber to fix, only to discover that the problem was a lot deeper than just the boiler timer.
No one wants to unnecessarily spend money buying new boiler timers and paying heating system repair engineers to find fixes. To help you avoid that, we at Boiler Central have decided to create a useful guide filled with important questions about your boiler that you might want to be answered.
This guide can also help you solve your heating issues effectively and quickly or if you think your boiler is already on its way out we can get you the latest new boiler costs online in seconds.
Get an online fixed price in 20 seconds:
What kind of fuel does your boiler use?
How Should a Boiler Timer Work?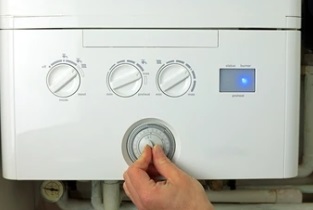 For starters, you must know how a timer is supposed to work. This helps you rapidly identify when problems arise. You know everything is working when you switch your tap on, and hot water instantly comes out.
Different homes use more or less hot water on some days than others, and a boiler timer provides the flexibility required to meet the demands.
For instance, if one individual in your home uses the shower in the morning while another uses it at night, you can ensure you don't run out of hot water by setting your boiler timer. Doing this means that there is enough hot water at particular times, which saves time, energy and frustration.
Similarly, boiler timers are an economical way to control the heating system. If you spend most of the day outside the home, the last thing you would want is to have a boiler that continuously heats water when you don't need it. Setting your timer to your schedule ensures that you can save some money on your energy bills.
A negative, however, is that boiler timers can't usually adapt to variations in routines like ensuring that you have the heating on at particular times during the weekends. The schedule you set on your timer is simply set in stone regardless of whether it is a weekday or the weekend and this reason is why a central heating thermostat is a much better option for controlling your boiler.
With that in mind, here are a few reasons why the boiler timer not working and whether its better to get a gas boiler replacement instead.
Common Boiler Timer Faults
Fortunately, the most common faults that affect boiler timers are extremely easy to fix. This is why this article has been created to help you identify the most prevalent reasons why the boiler timer is not working. Most times, these faults aren't exactly faults but just require little fixes.
You have a tripped boiler fuse.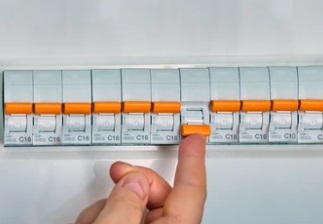 When your boiler timer is not working, it could be that your fuse board, also known as a customer unit, has a tripped fuse. The customer unit is responsible for your home's supply of electricity.
If the switch is facing down for some reason, it means that the fuse tripped and the circuit that takes power to the boiler is incomplete. You can fix this by placing the switch back up. This restores power to your boiler.
Should you do all of the above but still find that your modern boiler's timer clock isn't responding, you will need to check that the fuse isn't blown.
You can do this by locating the switch that controls the power to your boiler. Once you locate it, remove the fuse using an electric screwdriver and switch it with a new one. This process should provide power to your modern boiler.
There was a power cut that caused your boiler to reset
If your area has recently suffered through a power cut, that could be why your boiler timer is not working. Generally, a power cut cancels any timer settings on your boiler, resetting the clock.
Not changing the clocks.
One reason why your boiler timer is not working is that you forgot to spring forward or fall backwards. While some boilers can account for changes between British Summer Time and Greenwich Mean Time, the older model of boilers can't. This seemingly simple reason is why your boiler isn't working, and there is no heat or hot water in the morning.
How to Reset the Boiler Timer
If you are concerned that resetting your boiler is a difficult task, you shouldn't be worried about that as it is something you can do. With that in mind, we have chosen to highlight several ways you can reset your boiler timer, depending on the type of timer your boiler has. Let's begin
Digital timers
Digital timers have an interface that is a lot more advanced than what you would see on a standard timer, and that complexity can sometimes lead to confusion. The following steps are how you can reset your boiler's digital timer.
First, ensure that your boiler is showing the accurate time. While most control panels have their timer automatically updated via the boiler's innovative capabilities, you can change it yourself using the instruction manual. You need to also ensure that the time is set to the right 12 hours: AM or PM. While this might not seem that important, it is a common problem that most people tend to overlook.
You can change your heating schedule by selecting the right option. Depending on your boiler manufacturer, it could be "program", "set clock", or "set time". This option enables you to change your boiler's heating schedule to suit your needs. Most digital timers come with arrows that let you alter to special days of the week. This option is great for individuals that work shifts. A tip to note: always set your heating timer to come on about 30 minutes before you need the heat or hot water.
Select the "run" option to verify your changes. Alternatively, the option can read "set", and once you confirm the option, you have successfully set your digital timer.
Standard mechanical timers
If you have a standard timer, you have to follow the steps below:
First, turn the dial clockwise on the mechanical boiler timer to set the accurate time. The time should be displayed in the middle of the timer.
The next step requires selecting the best time for the boiler to come on. This means turning your attention to the dial tabs; you can select your desired heating times by pushing the tabs out or in. Each tab you push represents 15 minutes, so you need to slide in the amount of time you want to heat in your home and slide out the times you don't need your boiler to be working.
Don't forget to activate the timer function. One mistake that numerous homeowners tend to make is activating the timer function on their boiler. They carry out the steps above, pushing the tabs to pick suitable times for the boiler to be active, only to forget to carry out this step. The majority of boiler timers come with a 3 option switch: on, off, and timer. If you cannot locate this switch on your boiler, you might need to research your particular boiler model or consult your owner's manual.
What to Do if the Timer Still Is Not Working
If the boiler timer isn't working for some reason, you might want to reset the boiler itself. This process is known as a soft reset. You will need to locate the power switch on the boiler and then switch the boiler off.
Once off, you will need to wait for about 60 seconds before turning it back on from the socket. You need to be patient when your boiler is coming on, as it takes a bit of time to reboot.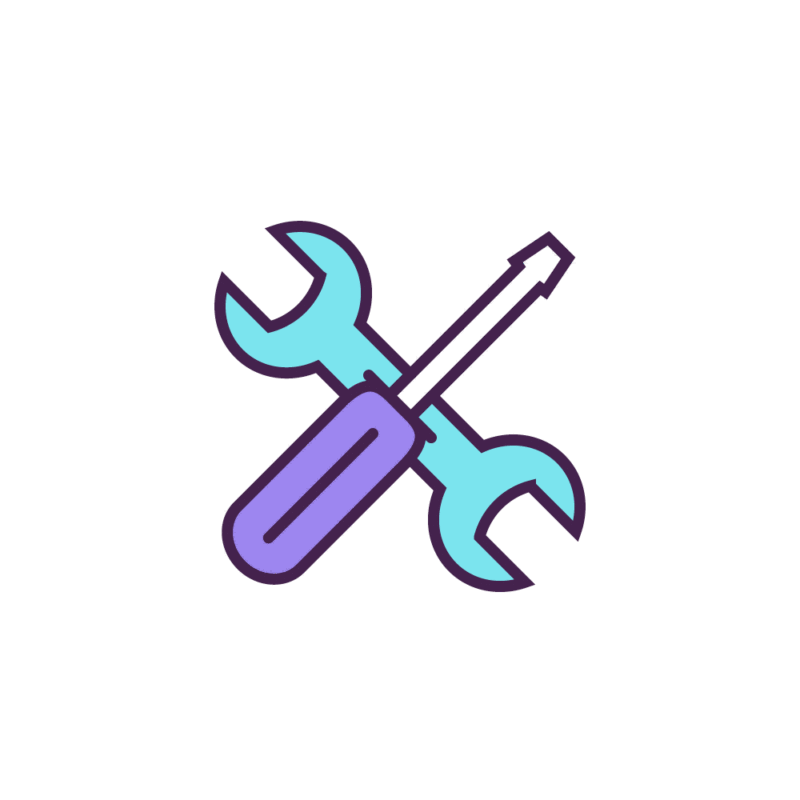 Quick Boiler Timer Fixes
There are various ways to fix broken timers; however, they all depend on your boiler type.
The first thing you need to do is to recognise the type of boiler you have in your home. There are three major types of boiler to select from, each with its own timer faults.
System boilers and standard boilers
These types of boilers are typically used in older properties. They rely on cold water storage tanks to keep the water cylinder and keep the water level of the central heating system stable.
A standard boiler requires a hot water cylinder to store heated water, which differs from traditional boilers that do not require cold-water storage tanks.
Old age
Since condensing boilers are the main type of boiler used, it could be that your boiler's timer has simply broken down due to old age. It could also be that your thermostat needs to be changed. If your boiler has become old and noisy then it may be time to upgrade to an energy-efficient boiler anyway.
Combi boilers
A combination boiler or combi boiler is a one-unit that provides hot water and heating in a home. These systems are extremely efficient, and that has caused a significant rise in the number of houses that use these systems. Combi boilers are controlled by advanced mechanisms, so quick fixes might require you to investigate the settings.
Thermostat
Most times, the quick fix does not have to do with a timer. It is more like a thermostat fix. Since combi boilers are linked to your central heating, it could be that your thermostat has been set too low.
Zone control
Some combi boiler timers have a zone control option where you can turn off and on various parts of the heating system depending on your home's needs. You might have to tinker with this timer setting to ensure that your zone control is properly set.
What to Do If You Cannot Fix Your Boiler Timer
Unfortunately, there are times when your broken boiler cannot be fixed, especially if your boiler is an old model. Don't become frustrated about the cost. Instead, you should consider purchasing a new boiler as a great investment.
Today's boilers are intelligent heating systems, so advanced that some come with timers you can control via smartphone apps. So consider that the money you spend on a boiler timer can help improve your quality of life.
Messing with your boiler timer can seem like a challenging task; however, you will have an effective heating system again with the right amount of patience.