New Boiler Installation Sheffield Cost Guide 2023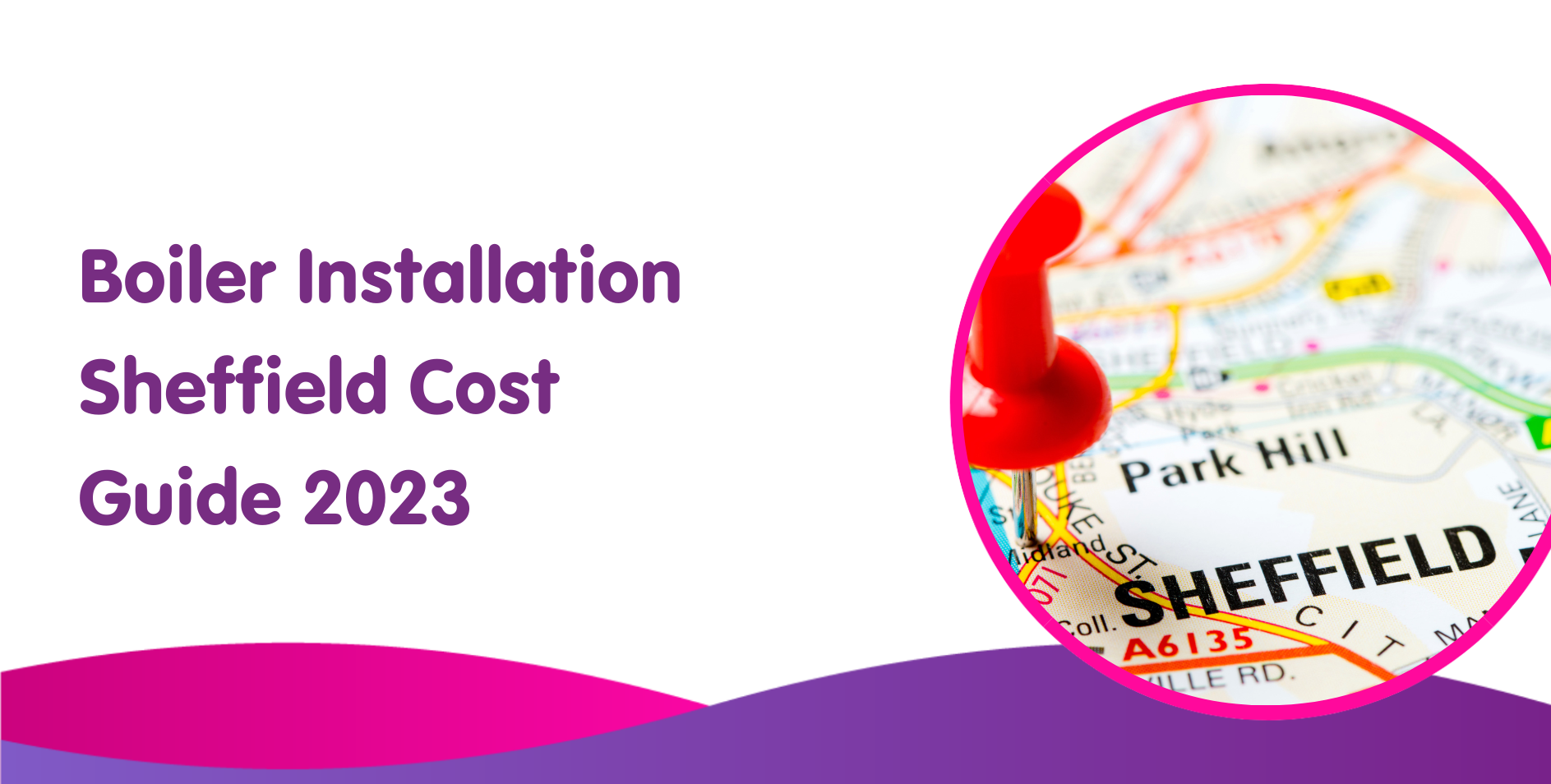 Upgrade With a Sheffield New Boiler Installation Fitted Next Day
Are you a homeowner in Sheffield looking to upgrade your home heating system? Efficient heating is vital, especially in the chilly climate of Sheffield.
One of the most important components of a heating system is the boiler. Warmly at the heart of your home, it's responsible for providing hot water and ensuring a comfortable living environment.
If you're still relying on an outdated boiler that's clunking and banging away, it may be time to consider a new boiler installation.
In this expert guide and article, we'll explore the benefits of upgrading your boiler, factors to consider when choosing a boiler installation service, a step-by-step guide to the boiler installation process, and address the most common and frequently asked questions.
By the end, you'll have all the information you need to make an informed decision about your boiler installation and cost in Sheffield and the South Yorkshire area.
Get an online fixed price in 20 seconds:
What kind of fuel does your boiler use?
Introduction to Boiler Installations in Sheffield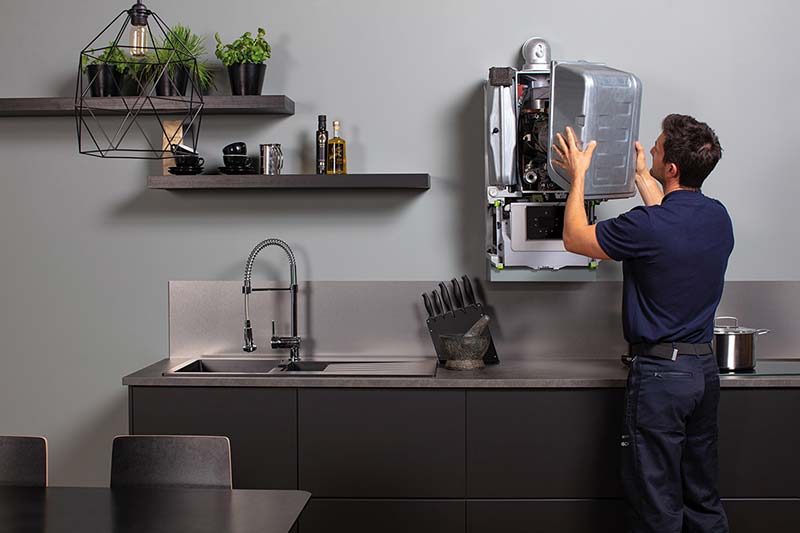 Boiler installation refers to the process of fitting a new boiler system or replacing an existing one in residential or commercial properties in Sheffield.
A boiler is an essential component of a heating system that generates heat to warm up spaces and provide hot water for various purposes.
So why do people in Sheffield opt for boiler installations? Well, Sheffield, like many other places in the UK, experiences cold weather, especially during the winter months. Having a reliable and efficient central heating system is vital to ensure comfort and warmth in homes, offices, and other buildings. A properly installed boiler plays a vital role in meeting these heating needs.
There are several reasons why you might need a boiler installation in Sheffield:
Upgrading old or inefficient boilers: If your current boiler is inefficient, it can increase energy bills and provide inadequate heating. Installing a new, energy-efficient boiler improves heating performance and reduces energy consumption.
Replacing faulty or broken boilers: If your boiler frequently breaks down or is beyond repair, having a new boiler becomes necessary to restore reliable heating and hot water supply.
Increasing energy efficiency: Many people in Sheffield choose to upgrade their heating systems for eco-friendlier options. Modern boilers are designed to be energy-efficient, reducing carbon emissions and contributing to a greener future.
It's important to note that boiler installation should be carried out by qualified professionals who possess the necessary expertise and certifications. They can assess your heating needs, recommend the right boiler type and size, and install it safely and efficiently.
Get an online fixed price in 20 seconds:
What kind of fuel does your boiler use?
Choosing the Best Boiler Installers in Sheffield
Upgrading your boiler offers numerous advantages for homeowners in Sheffield and choosing the best installation company is just as important as getting a good boiler.
One of the key benefits is improved energy efficiency. Modern boilers are designed to be highly efficient, reducing energy consumption and lowering your utility bills. By taking the plunge and upgrading, you can save a significant amount of money on your heating costs over time.
Another advantage is enhanced heating comfort. New boilers provide more consistent and reliable heating, ensuring a cosy environment throughout your home. You'll no longer have to endure uneven heating or cold spots on your trusty radiators. Additionally, nearly all modern boilers offer advanced controls, allowing you to adjust the temperature and timing to suit your specific needs.
Furthermore, upgrading your boiler can help reduce your carbon footprint. Older boilers tend to be less eco-friendly, emitting higher levels of carbon dioxide. By installing a new, energy-efficient boiler, you contribute to a cleaner environment by reducing greenhouse gas emissions.
New Boiler Installations Sheffield Cost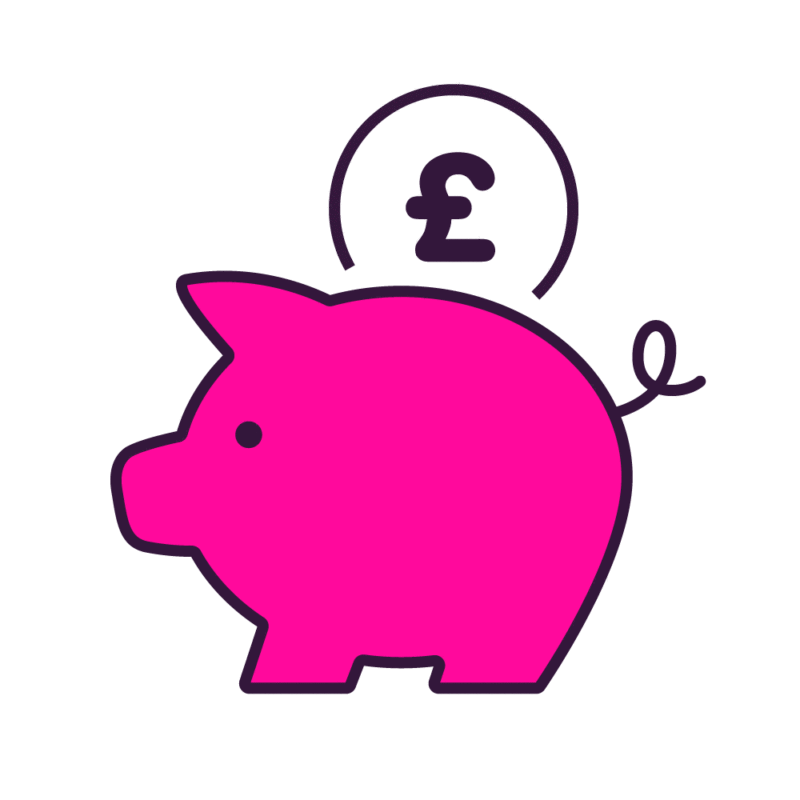 When considering the cost of a new boiler installation in Sheffield, several factors come into play. These factors can affect the overall price and vary depending on the specific circumstances. Here are some key factors that contribute to the cost of a new boiler:
Boiler type: The type of boiler you choose significantly impacts the cost. There are different types available, including combi boilers, system boilers, and regular boilers. Each type has different installation requirements and associated costs.
Boiler size and power output: The size and power output of the boiler depend on factors such as the size of your property and the heating demands. Larger properties require more powerful boilers, which can affect the cost of installation. Find out what boiler size is best for your home.
Efficiency rating: Boiler efficiency ratings are represented by a percentage, indicating how effectively the boiler converts fuel into heat. Higher-efficiency boilers tend to be more expensive upfront but can save you money on energy bills in the long run.
Brand and quality: The boiler brands and quality of the boiler can influence the installation cost. All the major brands are known to have higher upfront costs but are often more reliable and come with better warranties. Find out the best boiler brands here.
Boiler model: Boiler models vary in price, meaning that to discover the ideal boiler, you might need to allocate a higher budget. Additionally, incorporating a high-performance brand new boiler fitted by a fully qualified gas-safe engineer will contribute to the overall cost.
Moving the boiler: If you decide to relocate your boiler to a new location, it will require additional labour, resulting in increased costs that you will need to cover.
Get an online fixed price in 20 seconds:
What kind of fuel does your boiler use?
How much does boiler installation cost in Sheffield?
According to our studies, the average cost of a new boiler installation in Sheffield ranges from £2,200 to £3,200.
However, it's important to note that these figures are approximate and can vary based on various factors.
It's always advisable to obtain quotes from multiple qualified heating engineers or boiler installation companies in Sheffield to get a more accurate estimate on a new boiler installation.
Get a fixed price in as little as 20 seconds right here
Average Boiler Installation Prices in Sheffield
If you are lucky enough to live in the north, especially Yorkshire then you can expect to pay slightly lower boiler prices than the national average. Compare this to places like London or boiler installation in Kent, where prices are much higher due to the higher cost of living, therefore higher hourly rates charge by the Gas Safe regitered heating engineers for fitting.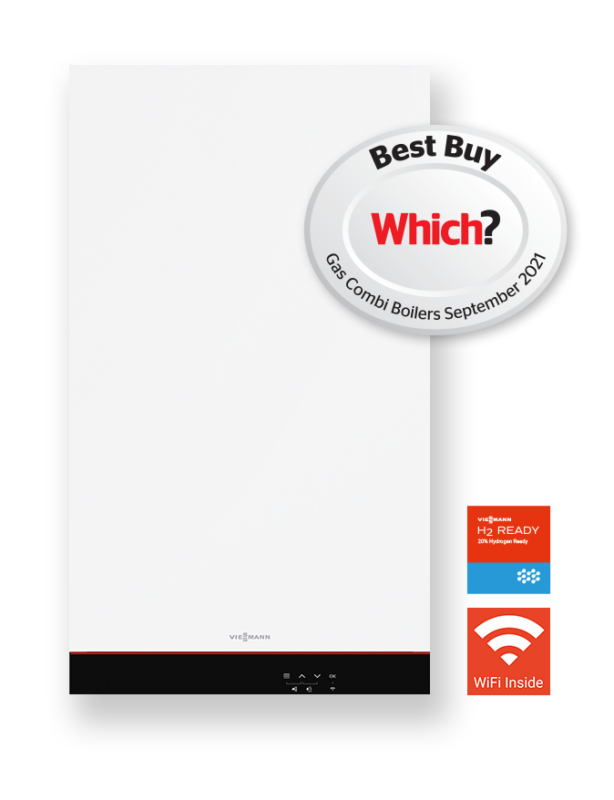 Viessmann Vitodens 050-W 25kW – £2,170
The Viessmann Vitodens 050-W is a 25kW boiler known for its reliability and efficiency. It offers advanced features and is suitable for small to medium-sized homes.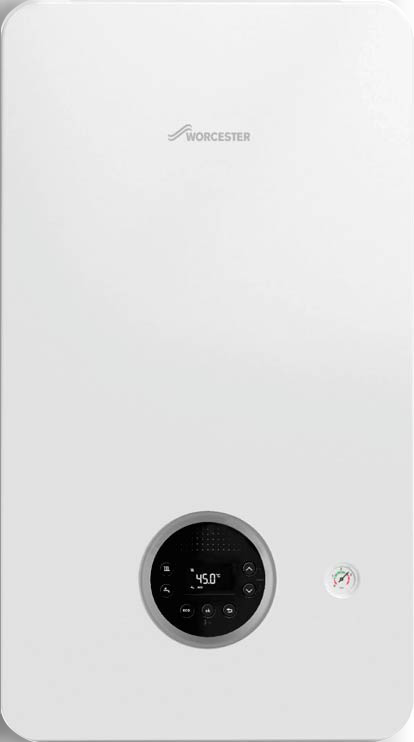 Worcester Bosch Greenstar 2000 30kW – £2,225
The Worcester Greenstar 2000 is a 30kW boiler that combines high-quality manufacturing with affordability. It offers reliable performance, and energy efficiency, and is compatible with a wide range of heating systems.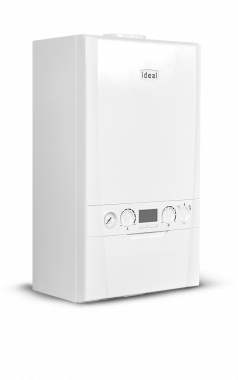 Ideal Logic Plus C30 – £2,275
The Ideal Logic Plus C30 is a compact and efficient boiler with a 30kW output. It features advanced controls, and low energy consumption, and is designed for easy installation and maintenance.
Alpha E-Tec 28kW – £1,935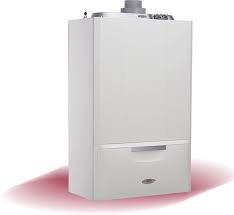 The Alpha E-Tec is a 28kW boiler known for its compact size and reliability. It offers energy-efficient heating, and easy operation, and comes with a range of features to ensure optimal performance.
Worcester Bosch Greenstar 4000 25kW – £2,315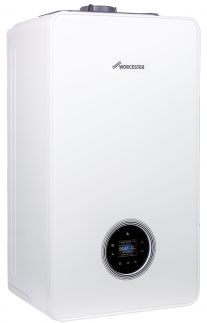 The Worcester Greenstar 4000 is a 25kW boiler that combines high-quality design and performance. It offers energy efficiency, advanced controls, and quiet operation, making it suitable for a range of properties.
Get an online fixed price in 20 seconds:
What kind of fuel does your boiler use?
Step-by-Step Guide to a Sheffield Boiler Installation
Step 1: Assessing your heating needs
To begin the process of a Sheffield boiler installation, you need to assess your heating needs. Consider factors such as the size of your property, the number of rooms you want to heat, and your hot water requirements. This assessment will help determine the type and capacity of the boiler that will best suit your needs.
Step 2: Choosing the right boiler
Once you have assessed your heating needs, it's time to choose the right boiler. There are various types available, including combi boilers, system boilers, and regular boilers. Consider factors such as efficiency, energy ratings, and your budget when making your selection. Consulting with a professional boiler installer can help you make an informed decision.
Step 3: Hiring a professional boiler installation service
To ensure a safe and efficient installation, it is essential to hire a professional boiler installation service in Sheffield. Look for certified and experienced engineers who specialise in boiler installations. They will have the expertise and knowledge to handle the installation process correctly and in compliance with the necessary regulations and safety standards.
Step 4: Preparing for the installation
Before the installation day, you need to make some preparations. Clear the area around the installation site to provide easy access for the engineers. If necessary, remove any items that may obstruct the installation process. Ensure that the installation service has access to water and electricity supplies required for the installation.
Step 5: Boiler installation process
On the installation day, professional engineers will arrive at your property with the necessary equipment and tools. They will start by disconnecting your old boiler, if you have one, and remove it safely. The new boiler will be installed according to the manufacturer's instructions and the specific requirements of your heating system. Pipework, flues, and controls will be connected, and the boiler will be tested for functionality and safety.
Step 6: Post-installation checks and maintenance
Once the boiler installation is complete, the engineers will perform post-installation checks to ensure everything is in proper working order. They will check for any leaks, test the pressure, and verify that the heating and hot water systems are functioning correctly. They will also provide you with instructions on how to operate and maintain your new boiler for optimal performance and longevity. Regular maintenance, such as annual servicing, is essential to keep your boiler operating efficiently and to prolong its lifespan.
Get an online fixed price in 20 seconds:
What kind of fuel does your boiler use?
How Long Does a Sheffield Boiler Replacement Take
When it comes to boiler replacement, we're experts at providing top-quality boiler installation next day!
Our well and truly skilled Gas Safe technicians understand how important to replace an old boiler. If your current boiler is showing signs of age, inefficiency, or those annoyingly pesky frequent breakdowns, we're here to replace the boiler for you in Sheffield.
The good news is if it is a like for like swap, we can fit next day and be done that day too, as most combi swaps take around 6 to 8 hours to do them properly.
We offer a wide range of high-quality boilers from reputable manufacturers, ensuring that you'll find the perfect replacement. Our experienced engineers will carefully assess your heating needs and recommend the most suitable boiler for your property. With Boiler Central, you can expect a smooth installation process carried out with professionalism and strict adherence to safety regulations.
Remember that sometimes a brand new boiler is better than paying for an old boiler that needs a repair every month.
Sheffield Boiler Servicing Cost
Regular servicing and boiler maintenance are important to keep your boiler running smoothly. Our qualified engineers provide comprehensive servicing at a cost of around £90. Everything is included in the cost of a boiler service and they will inspect, clean, and maintain your boiler to prevent issues and expensive repairs.
Our technicians follow industry standards, ensuring top-quality service. With Boiler Central, you get peace of mind, improved efficiency, and a longer lifespan for your boiler.
Next-Day Boiler Installation Sheffield
We understand how inconvenient and uncomfortable it can be when your boiler isn't working properly. That's why we offer next-day boiler installations in Sheffield. Our responsive team will quickly arrange a visit to your property to assess the situation.
Our skilled engineers will provide expert advice and recommend the best boiler replacement option for you. We aim to complete the installation within a day, ensuring that you have a fully functional heating system as soon as possible.
Get an online fixed price in 20 seconds:
What kind of fuel does your boiler use?
Areas in Sheffield We Cover
Here are some areas in Sheffield, UK we cover:

City Centre
Abbeydale
Attercliffe
Beauchief
Broomhall
Burngreave
Crookes
Darnall
Dore
Ecclesall
Firth Park
Fulwood
Gleadless
Greenhill
Handsworth
Heeley
Highfield
Hillsborough
Hunters Bar
Manor
Meersbrook
Millhouses
Nether Edge
Norton
Oughtibridge
Park Hill
Pitsmoor
Ranmoor
Sharrow
Stannington
Tinsley
Totley
Walkley
Wincobank
Woodseats
Get an online fixed price in 20 seconds:
What kind of fuel does your boiler use?
FAQs
Can I supply my own boiler for installation in Sheffield?
In most cases, it is possible to supply your own boiler for installation in Sheffield. However, it is recommended to consult with the professional installer beforehand so they can guide you on the appropriate specifications before they install your boiler.
How long does it take to install a boiler in Sheffield?
The duration of a boiler installation in and around Sheffield can vary depending on several factors, including the type of boiler, the complexity of the installation, and any additional work required. On average, a straightforward installation can take around 1-2 days, while more complex installations may require additional time.
Conclusion
Upgrading your boiler is a smart investment for homeowners in Sheffield. By choosing a professional boiler installation service, you can enjoy the benefits of improved energy efficiency, cost savings, enhanced heating comfort, and a reduced carbon footprint.
Remember to consider factors such as experience, certifications, customer reviews, pricing, and warranty options when selecting an installation service. With a step-by-step guide to the installation process and answers to common questions, you now know to make an informed decision about your boiler installation and costs.
Remember to contact us for a new boiler installation anywhere in Sheffield, we are here for any boiler or heating needs.
Get an online fixed price in 20 seconds:
What kind of fuel does your boiler use?