I Can't Afford a Boiler Help & Advice On What To Do Next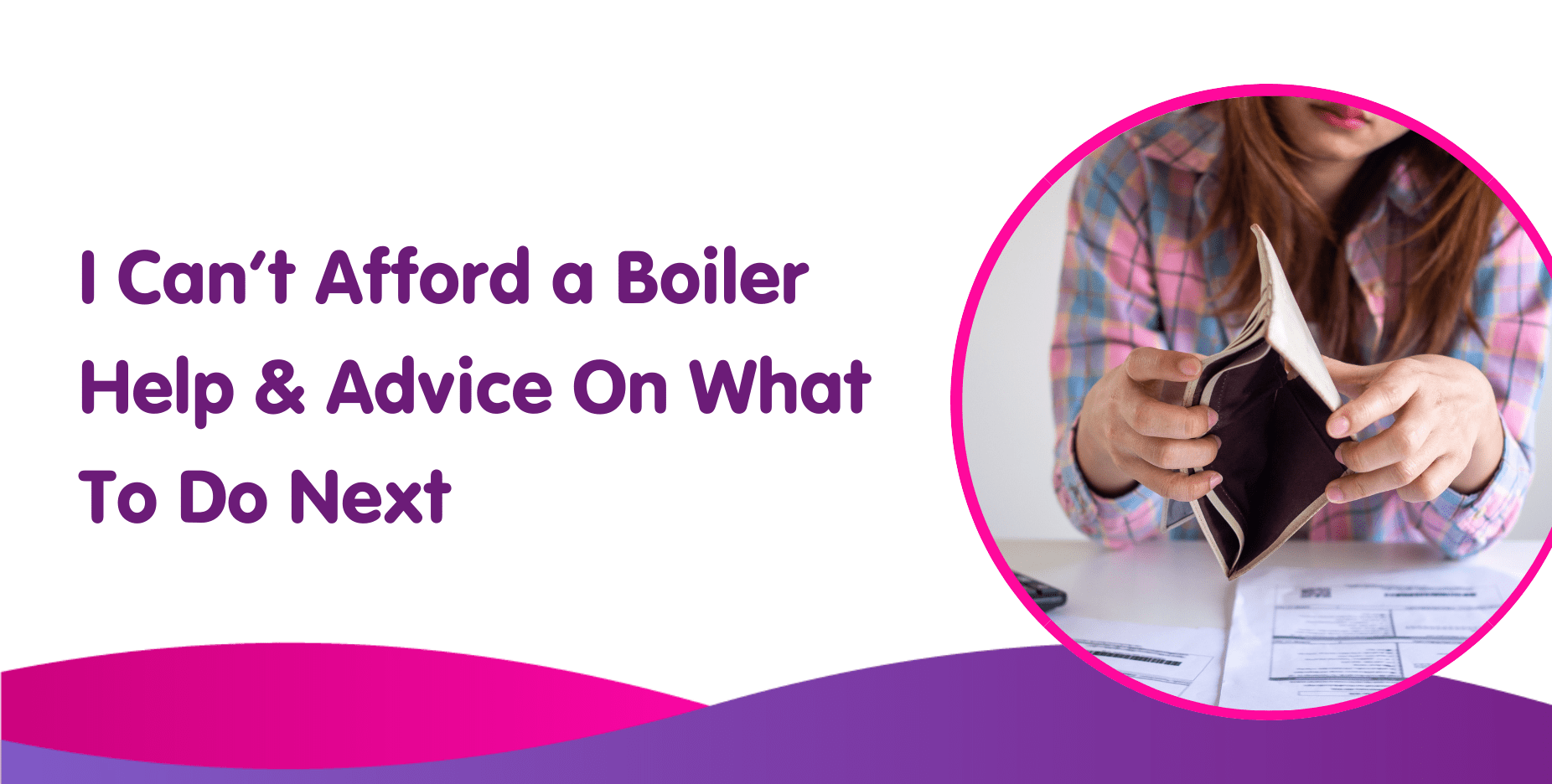 Advice for homeowners who can't afford a new boiler & what to do next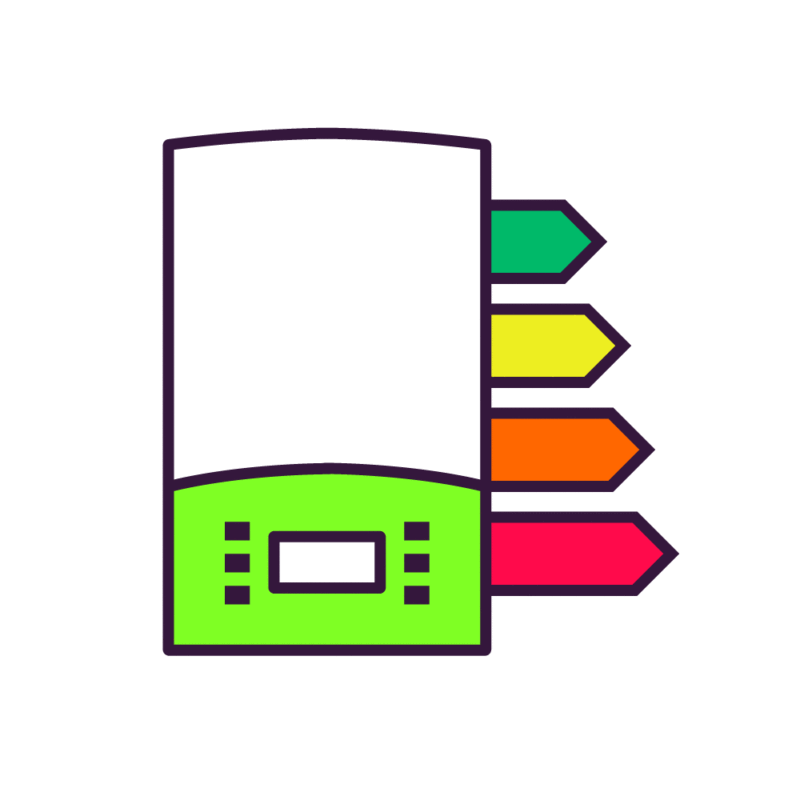 The last thing you want to be doing is worrying about being able to afford a boiler as energy prices rise. Because here at Boiler Central we provide as much assistance as we can in the struggle against rising energy prices.
Boilers are expensive, and while some are within most people's budgets, many will struggle with an unplanned breakdown.
Here are some of your options:
The Energy Saving Trust states that the average new boiler cost including installation is £2,300. However, it can cost between £1,595 to £4,500+ depending on the type of boiler and the installation costs which include the labour and all the materials required.
Get an online fixed price in 20 seconds:
What kind of fuel does your boiler use?
Pay monthly for your boiler with finance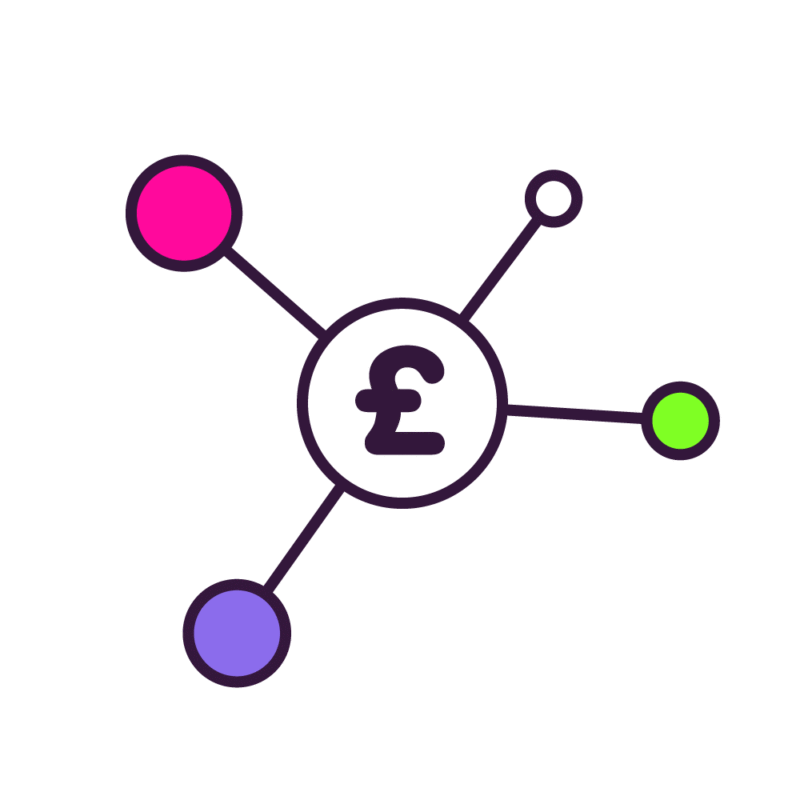 At Boiler Central and as an online boiler installation company, If you are concerned about your boiler failing and don't have enough money to replace it, we have a number of financing options available.
Here are some of the energy-efficient boilers & options you can choose with our boilers on finance:
0% interest finance
Buy now, pay in 12 months
£0 deposit finance
Low deposit finance
See how much you can afford here with our finance calculator
Do you need help buying a boiler?
If you think that you need help to get a new boiler then speak to one of our experts who can give you your options as to how we can help you get the boiler you need today.
Boiler Central offers boiler installation and maintenance starting at as low as £10.32/month at 9.9% interest. There are also plans available with 0% APR for two years with no hidden fees to spread out the cost.
Although a free boiler grant may not be an option for everyone. Boiler Central will give you a dependable boiler and complete installation so you can replace your old, inefficient boiler and save up to £800 annually.
Get an online fixed price in 20 seconds:
What kind of fuel does your boiler use?
Gas prices have become unaffordable
Since the energy price cap increased and bills started to average around £2,000 per year for households in the UK, a new boiler installation has become the go-to option to try and keep gas bills and costs down. And like we say, this may not be an option for people who can't afford a new boiler.
Would you consider a heat pump or other forms of central heating? read more about the Boiler Upgrade Scheme and Grants here
ECO & Free boiler grant schemes
The government launched the Energy Company Obligation scheme in April 2013. It helps low-income, fuel-poor and vulnerable households to get a free replacement boiler when their existing boiler stops working.
If you don't have the funds, you can apply for an energy-efficient replacement boiler through the UK Government's boiler replacement program.
There is no worse feeling than when your boiler suddenly stops working. Although they are a mainstay of your home, you will only notice how dependent you are on them when things go wrong.
But what do you do when your boiler breaks down? Even the most cost-effective boilers don't come cheap.
Luckily, the Government's ECO scheme can help you save hundreds, if not thousands, of pounds on your boiler replacement.
This article will answer any questions you may have about how to save money on your boiler.
What is the ECO Scheme?
This Government-backed initiative stands for the Energy Company Obligation scheme. It puts energy efficiency first and aims to reduce fuel poverty and carbon emissions in Britain.
There are many forms of financial assistance, but the ECO Scheme is still the most widely used and popular way to qualify for a free boiler replacement or heavily subsidised grants.
Some of the biggest energy companies include but are not limited to:
British Gas
EON
EDF
Octopus
OVO
Bulb
Scottish Power
The scheme was originally established in 2013. It was in its third iteration, ECO3, which lasted until March 2022. ECO4 will follow. This fourth version is currently in consultation.
The Affordable Heat Obligation is a core tenet of the ECO scheme. Apart from implementing carbon-reducing measures such as central heating and cavity wall insulation, the Affordable Warmth Obligation also grants boiler grants to repair or replace broken boilers.
It is estimated that up to 2.5 million people could be eligible for boiler grants in the UK. These grants are available to anyone who is eligible.
How does the ECO Scheme, help you afford a boiler?
The ECO3 scheme requires energy suppliers to the UK of medium and large sizes to comply with an obligation known as the Home Heating Cost Reduction Obligation. This obligation, according to OFGEM, requires suppliers to encourage the installation of measures that result in financial savings on energy bills like the ones mentioned (ie. Insulation and heating systems
Your eligibility for a grant under ECO3 or Energy Company Obligation is determined by your income and whether or not they are available to you. This list includes:
Armed Forces Independence Payment
Attendance Allowance
Carer's allowance
Child Benefit
Constant Attendance Benefit
Disability Living Allowance
Pension Guarantee Credit
Income-related Employment and Support Allowance
Income-based Jobseeker's Allowance (JSA).
Income Support
Industrial Injuries Disablement Benefit
Mobility Supplement
Individual Independence Payment
Severe Disablement Allowance
Tax Credits (Child tax credits and Working tax credits)
Universal Credit
A grant may be available to you if your home has an EPC rating of F, E, or G. To access the EPC certification finder, click here.
The ECO scheme does not require you to be a homeowner.
However, if you are a tenant you will need permission to apply from your landlord, social housing provider, or property management company to get access to the free boiler grants. The ECO3 installer will be able to seek funding from any medium or large energy company.
Additionally, our experience shows that properties with outdated heating systems, poor insulation, and properties with cavity walls, are more likely to be able to obtain fully funded measures.
As well as, the more efficient the heating system in a home, the more likely the measures will be fully funded.
This is especially true if you do not have a gas boiler. Your energy bills and heating costs will tell you if your home's efficiency is low.
Who can't afford a boiler?
On average, it is suggested that households have only £765 saved up for household repair expenses. This is £1535 less than what it would we would normally believe can cost to replace a boiler.
The Energy Company Obligation (ECO) programme was introduced by the government in April 2013. It assists low-income, fuel-poor, and vulnerable households by offering them a free boiler replacement when their existing boiler breaks down.
Approximately 230,000 households are thought to be eligible for the programme, but this only represents 2.48% of those who cannot afford a new boiler.