What types of radiators are there and what is the difference?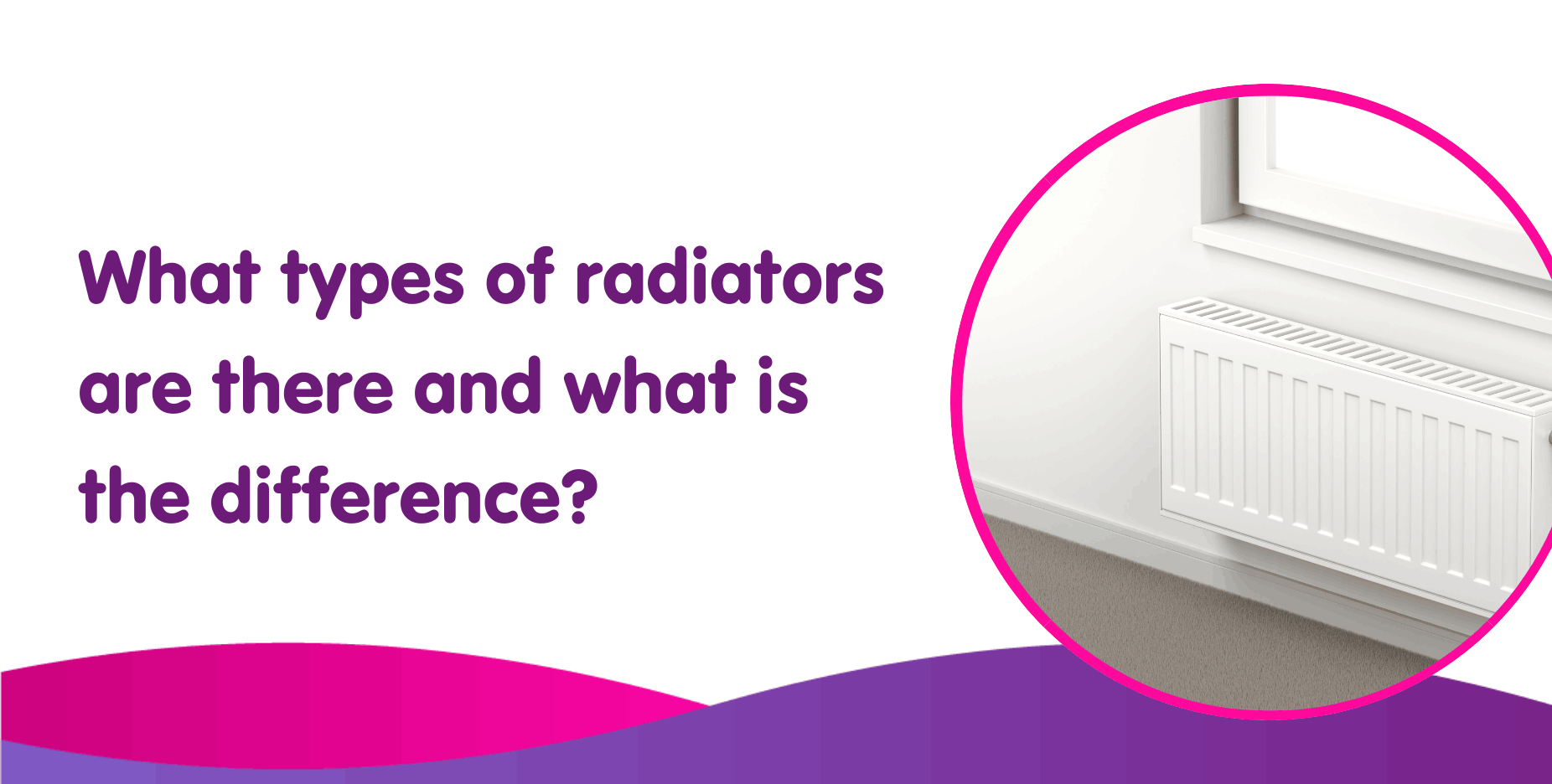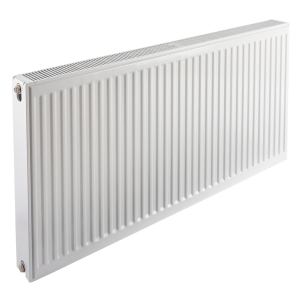 Choosing the right radiator for your home can get you a bit hot a bothered, however, we have taken the time to help you choose.
With a range of radiator styles, efficiency and sizes it can be confusing but more often than not, depending on the room that they are putting the radiators in, people just go with what looks the nicest! 
Let's take a look at the different types of radiators styles and panels available:
Get an online fixed price in 20 seconds:
What kind of fuel does your boiler use?
What are the different types of radiator styles?
There are several different types of radiators, including:
Conventional Radiators: These are the most common type of radiator for central heating systems in the UK and are typically made of steel or cast iron. They work by circulating hot water or steam through the radiator, which heats up the metal and radiates heat into the room.
Panel Radiators: These are similar to conventional radiators but have a flat panel design, which makes them more compact and easier to fit into tight spaces. They are available in single, double, or triple panel configurations.
Towel Radiators: These radiators are designed for use in bathrooms and have the added function of warming towels. They are typically made of stainless steel and have a ladder-like design with horizontal bars for hanging towels.
Column Radiators: These radiators have a more traditional and decorative appearance with vertical columns of tubes. They are available in a variety of sizes and can be a great option for adding a vintage touch to a room.
Low Surface Temperature Radiators (LSTs): These are designed for use in schools, hospitals, and other public spaces where safety is a concern. LST radiators have a lower surface temperature to reduce the risk of burns.
Skirting Board Radiators: These radiators are designed to fit into the skirting board of a room and provide a discreet and space-saving heating solution.
Underfloor Heating: This is a system of pipes or electric heating elements installed under the floor that provide even and efficient heat distribution throughout the room.
In summary, the different types of radiators include conventional radiators, panel radiators, towel radiators, column radiators, low surface temperature radiators (LSTs), skirting board radiators, and underfloor heating.
Want to know which are the best radiators? check our best radiator guide here.
What are the different types of panels?
Radiators have different types such as single panel, double panel, and convector radiators. Single panel radiators have one panel for hot water flow, while double panel radiators have two panels that allow for more heat release due to their larger surface area.
Convector radiators have fins or flutes behind the panels that enhance heat distribution by increasing the surface area even further.
As, radiators come in different sizes and types, and their configuration varies based on the number of panels and convection fins they have. To differentiate between the radiator types available, we provide the following information:
Type 10 or P1, has one radiator panel and no convection fins.
Type 21 or P+, has two radiator panels and one set of convection fins.
Type 11 or K1, has one radiator panel and one set of convection fins.
Type 22 or K2, has two radiator panels and two sets of convection fins.
type 33 or K3 has three radiator panels and three sets of convection fins.
If you are getting a replacement boiler, make sure it is is the right output for your central heating system.
What is a type 22 radiator?
A Type 22 radiator, also known as K2, is a type of central heating radiator that has two radiator panels and two sets of convection fins, hence the name "22". This type of radiator is more efficient than a Type 11 (K1) radiator because it has twice as many convection fins, which increases the amount of heat it can generate.
The two panels also increase the overall surface area, which means it can heat up a larger room. Type 22 radiators are a popular choice for residential and commercial heating systems because of their efficiency and ability to provide warmth in larger spaces.
These can be even more energy efficient if fitted with a thermostatic radiator valve too. Thes TRVS help control how hot your radiators get according to the heat in the room.
What's the difference between a type 11 and type 22 radiator?
Type 11 (K1) and type 22 (K2) are labels that refer to the amount of heat produced by a radiator, which is measured in kilowatts. Type 11 radiators are typically designed for smaller areas with minimal heat loss, such as bathrooms or bedrooms, and have a lower heat output of 1 to 1.5 kW.
They are often single-panel radiators, which are thin and don't take up much wall space. Type 22 radiators, on the other hand, have a higher heat output of 1.5 to 2.5 kW and are suitable for larger rooms with more significant heat loss, such as living rooms or kitchens.
They usually have double-panels with a layer of air in between, which allows for more heat output. In summary, the primary distinction between type 11 and type 22 radiators is their heat output, with type 22 radiators producing more heat than type 11 radiators and being better suited for larger rooms with higher heat loss.
Read more about the what size boiler for your home here.
Choosing the best type of radiator for your home
When choosing new radiators you ideally need to use a radiator size calculator which you can find here. This basically tells you what type of radiator is best for a certain room size and boiler that you have.
If you are getting a new boiler then changing your central heating system could help to lower your central heating bills with a much more energy efficient radiator, as radiators that are too small can be overworked and cost you far more in the long run.