Main Boiler Reviews, Prices & Boiler Range For 2023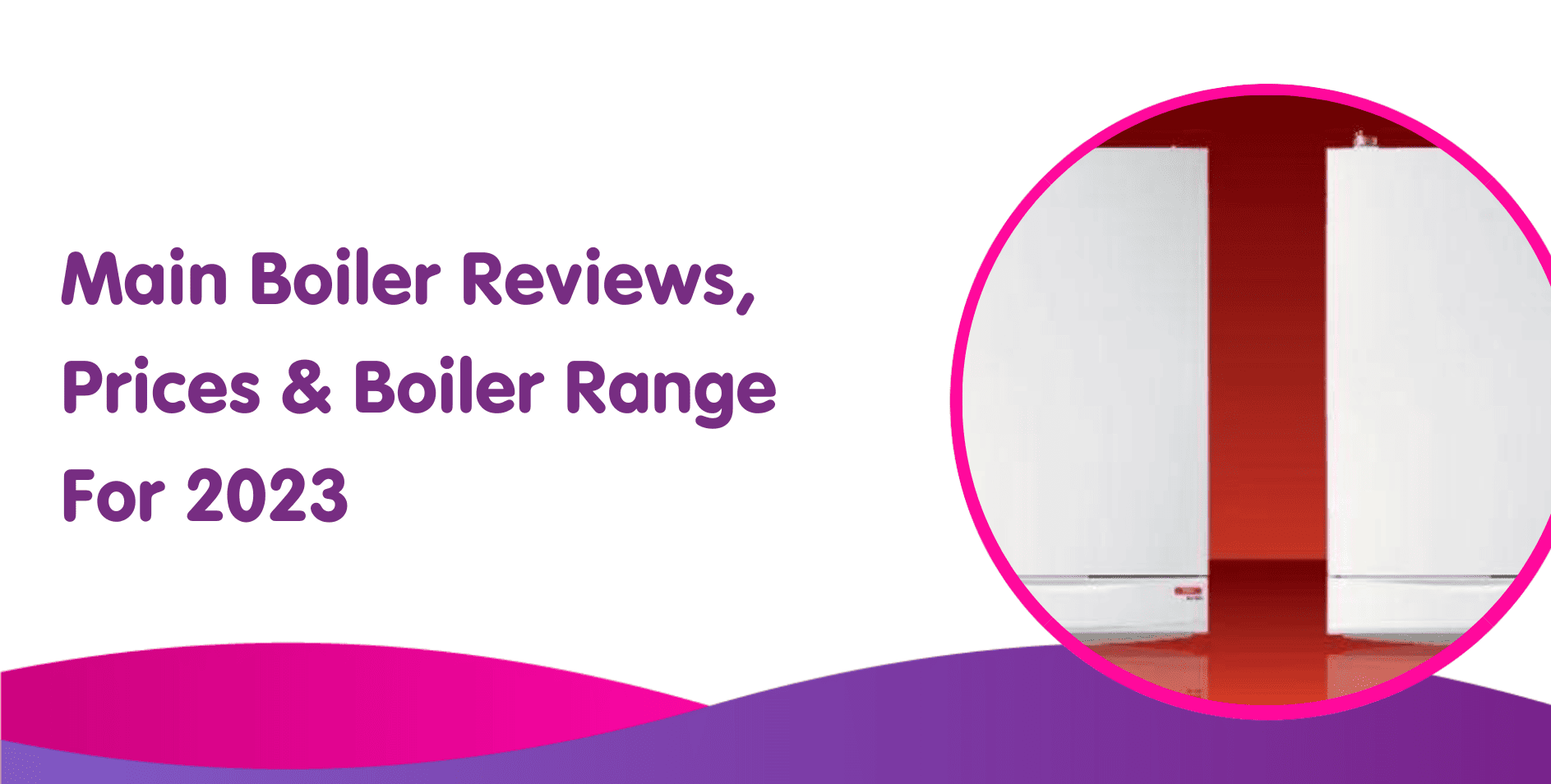 Main boiler review, prices, & boiler range for 2023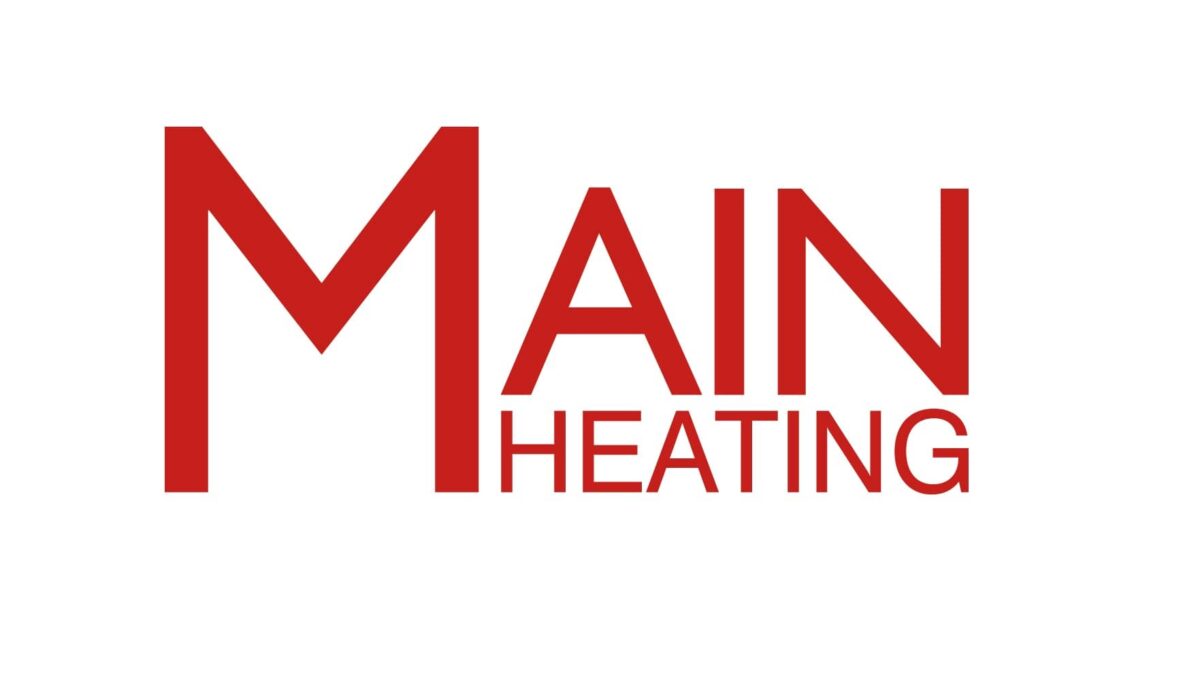 A Main boiler is made by Baxi boilers and has a 75-year track record of being dependable, effective, and cost-effective. Main is a part of Baxi boilers, which are a part of the broader BDR Thermea Group.
A straightforward client experience is provided by the business through high-quality service and technical assistance.
The boilers are also sustainable from an economic and environmental standpoint. Because Main is a part of a large international corporation, it has access to funding and substantial research resources to create customised heating and boiler solutions.
When it comes to buying new boilers, Main is approaching things differently.
Main has selected a more straightforward strategy that homeowners would appreciate, in contrast to some firms that aim to make their boilers more complicated, which makes them less practical.
The range of boilers they offer is straightforward and upfront. They are simple to install and use. The boilers don't require any extra accessories and are therefore more affordable. This approach ensures that you get a great price and a boiler that is reliable and offers a better user experience.
Get an online fixed price in 20 seconds:
What kind of fuel does your boiler use?
Main Boiler Prices
Main's main objective has been to produce a budget boiler. The price of the boiler can be lowered by leaving only the essential parts in place. Customers can spend less money on high-quality, high-performing boilers.
You should expect to pay between £500 and £720 for a primary boiler. They are affordable, allowing every homeowner to benefit from the many benefits that a boiler offers. Boilers are popular with installers as well as buyers. You can save money on installation because the boilers are easy to install and maintain.
High-efficiency boilers like Main boilers, which are the greatest choice for consumers who are concerned about the high cost of operating a boiler, can help you save money when your boiler is installed. You can have them installed in your home and enjoy all the benefits of a low-cost boiler.
Once you've chosen your boiler, be sure to find a gas-safe registered engineer who can help you with installation. When we send you a quick inquiry, qualified installers in your area will provide boiler quotes for the installation of your new boiler.
Why choose a main boiler?
You can mix the dedication of a large company with the attention of a small business with a Main. The company Main prioritises its relationships with customers and offers them custom boilers to handle their heating problems.
BDR Thermea Group has made finance and research available to small businesses. This helps them to improve their products and provide technical support to their customers.
Each boiler in the Main series was created with a unique heating issue in mind. These boilers are very efficient, portable, and easy to install, and maintain.
Additionally, the boiler includes technical support, giving you peace of mind that the manufacturer is just a phone call away should you want any assistance.
What is the main eco compact combi boiler?
After talking to installers across the UK to learn what they want from combi boilers, Main came up with the design for the Main Eco Compact Combi.
The Main Eco Compact Combi is small and light plus it uses technology that has been successfully used by Main heating.
Room sealed and fan assisted, the Main Eco Compact Combi line is fully automatic, gas-fueled wall-mounted and is a condensing combination boiler that will provide central heating and mains-fed domestic hot water.
Its fuel source is gas A-rated in effectiveness It's critical to take reliability and quality into account when buying a new boiler, yet it's undeniable that the Main Eco Compact Combi is incredibly affordable. 5-year warranty included. This boiler offers a lot of amazing features and is also energy efficient.
Get an online fixed price in 20 seconds:
What kind of fuel does your boiler use?
The Advantages of Selecting a Main Boiler
These are the advantages that come with installing a Main eco compact combi boiler.
Output
Your boiler's output will change based on the size of your house and how much hot water you use. For home heating, you can pick between a 15, 18, 25, or 30kW boiler. With so many possibilities, it's simple to select the ideal boiler for you.
Simple and uncomplicated style
The main boilers focus on the essentials by eliminating all extraneous matter. As a result, the boiler is small, light, and simple to maintain.
Warranty
Compared to many other firms that demand premiums, Main provides a longer warranty on boilers. This demonstrates the confidence Main has in their goods. As a result, you may sleep soundly knowing that your boiler will be secure in case of an emergency.
Experience
For more than 75 years, Main has produced boilers. This accomplishment is a significant milestone. To make its products better, Main has undertaken innumerable studies. They also produce boilers that purchasers and installers find appealing. Currently, they have a selection of strong boilers you can afford, that satisfy the unique requirements of each residence.
Get an online fixed price in 20 seconds:
What kind of fuel does your boiler use?
Main Boiler Warranty
Any boiler purchased from Main comes with a guarantee as a sign of support for its clients. The warranty period can range from 3 to 5 years, depends depend on the boiler you purchase. To qualify for warranty protection, you must abide by the terms and restrictions. If you don't abide by their terms and conditions, the warranty will end after 12 months.
Increasing the warranty period
You may extend the warranty on your Main boiler through the installer loyalty programme Baxi Works. If you participate in this programme, you can receive extended warranties for the same boiler and gain additional comfort and convenience.
What does the warranty cover?
Main will swap out or fix any faulty parts provided your new boiler is still under warranty. Parts must be proven to be defective within 30 days of their manufacture.
Rules & Regulations
An inadequate boiler warranty exists. You must follow all guidelines provided by the manufacturer if you want your guarantee to last the full duration. When you have Mains, you are required to have your boiler serviced yearly by a gas-safe registered engineer
The new boiler must also be installed by a licenced engineer. After you have ignored the terms for one year, the warranty will end.
How can I sign up for a warranty?
Within thirty days of installation, the installer or you can register the warranty for the new Main boiler with Baxi. On Main's website, you may register your warranty online.
See Our Selection of Boilers
Each boiler in the Main is unique with a history and has a design to solve specific problems to provide a delightful experience. Despite the limited number of models, you can
Get an online fixed price in 20 seconds:
What kind of fuel does your boiler use?
Main Combi Eco Elite Boiler:
The Main Combi Eco Elite, is the company's sole combi boiler. The boiler's design allows it to service a variety of residences with various needs and specifications.
Like other combi boilers, the Eco Elite combi boiler places a premium on efficiency. Only when necessary does it heat water. The boiler's exceptional performance and energy efficiency earn it an A rating. You will save money doing this over the boiler's lifetime.
Not included in the hot water cylinder, which is where it stores the cold water. Your loft has more room because of this. It continues to create hot water. For homes with a high demand for hot water, you can pick a model that produces more of it.
You can save money on both the new boiler and the installation costs by choosing designs that are simple to install. Every item includes 2-year parts and labour warranty.
The Main Combi boilers
Has easy-to-use controls
24-hour clock with filling loop.
You have the option to choose between a 25kW and a 30-kW option.
After you register your product, you get a 5-year warranty on parts or labour.
Incredible energy savings and low NOx emissions – rated class 5
Brass hydraulics block
The compartment doesn't have to be ventilated.
Frost protection integrated.
Boilers are made in the UK with high-quality components to ensure durability.
Small properties need a compact design.
Tankless combi design saves space.
It is easier to install pipes and it is less expensive
What are Low NOx emissions and ultra-low NOx standards?
The term "NOx" stands for nitrogen oxides, a group of hazardous greenhouse gases. When fuel is burned at a high temperature, such as in an engine or a home gas furnace, these gases are emitted. Low NOx and Ultra-Low NOx are terms used to describe the product's emission limits, which are set by regional EPA guidelines and differ for various types of heating equipment.
Low NOx emissions indicate that cool, pre-mixed combustion played a significant role. To account for the reduced NOx emissions, conceptual modelling is suggested that explains the mixing procedure inside the combustion chamber.
Get an online fixed price in 20 seconds:
What kind of fuel does your boiler use?
Compare Main Combi Boiler prices
Finding the ideal boiler for your home can be difficult. You should also take into account how much money you are willing to spend on the boiler's installation.
The temptation to purchase a less expensive boiler may be strong, but doing so frequently results in greater long-term expenditures owing to energy waste and expensive repairs and replacements. It is preferable to spend money on a high-quality heater that will enable you to live comfortably.
It is crucial to take the time to look into and contrast boiler prices. By offering you three tailored, no-obligation quotations from nearby installers, let us help you simplify this process with our free boiler quotes.
Main System boilers
Main system boilers are suited for large households with significant hot water demands. A storage tank that retains hot water until it is required is included with the boilers. When you use the boiler, it automatically tops off the hot water tank. So it will continuously supply hot water even if you have multiple taps.
The Main system line is excellently represented by the Eco Elite system boilers. There are two output options: 24kW and 28kW. The model that best meets your demands is yours to select.
You will appreciate Main's energy-saving technology, regardless. Your energy bills will be reduced because of this technology. You'll also receive a boiler that is simple to operate and effective.
The design of this boiler was influenced by contemporary architectural styles. It may be concealed in tight locations and mixes well with your house.
The Main system Eco Elite:
Ideal for houses with more than one bathroom
The product comes with a 3-year labour and parts guarantee as soon as you register it.
high-efficiency rating in their category
A pre-plumbing jig is included.
Top-rated for environmental friendliness and low NOM emissions.
Available with up to 20-meter flue choices.
The built-in pump may cause overruns.
Does not require a vented area.
Compare Main boiler prices
If you need a new boiler, choosing from Main is easy.
They have reduced the variety to two high-performance boilers that may be used for every occasion rather than overwhelming them with too many options.
Their new boilers are useful and economical.
For a Boiler Installation, you must compare bids from multiple certified installers. Installing one might cost a variety of amounts.
For your Main boiler, we can offer you free quotes with no strings attached or browse our great range of boiler replacement options online now.
If you're looking for a lightweight boiler with high performance that is compliant energy saving trust rated and can reduce carbon emissions.
Due to its NOx emissions rated class 5, the main eco compact is a wonderful choice for its impressive performance. It is also energy efficient. Additionally, main combi boilers are easier on your pocketbook. So stop your search for a new combi boiler right now.
Get an online fixed price in 20 seconds:
What kind of fuel does your boiler use?