Viessmann vs Vaillant Boilers – Which boiler brand is best?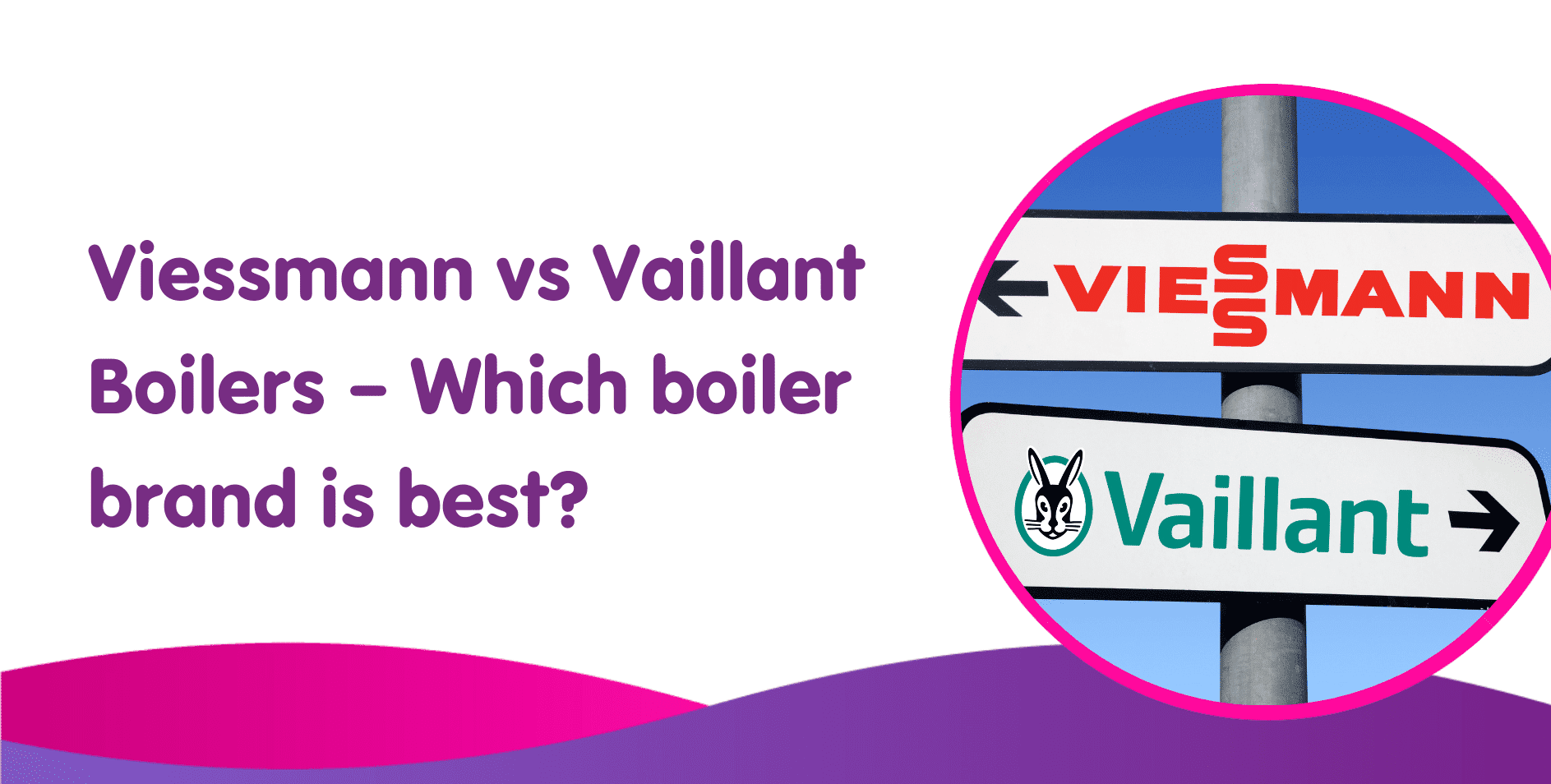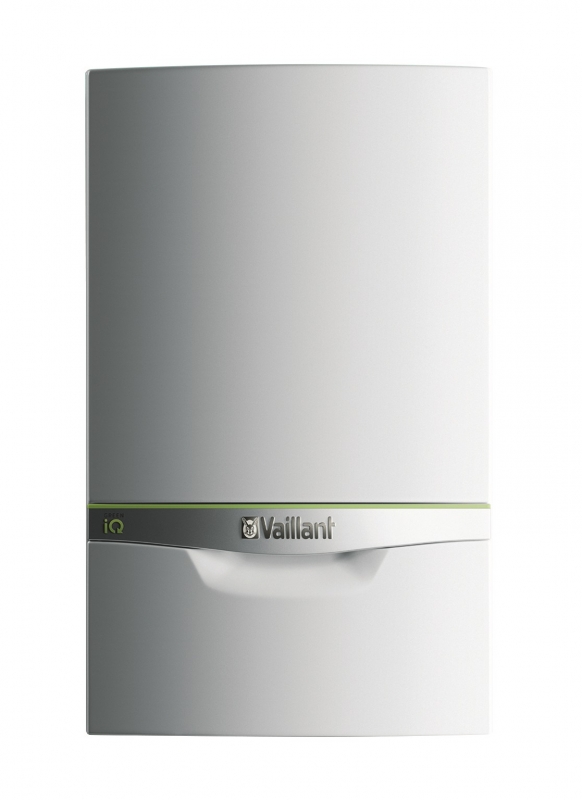 Few of us have much experience in buying a new boiler and there are many boiler brands to choose from, and Viessmann and Vaillant are just two of them. So that means it can be a little intimidating when it comes to deciding which one to buy.
Get your fixed price here in 20 seconds
One way of reducing the risk and stress is to go for a well-known manufacturer such as Viessmann or Vaillant. Within the boiler market, that's going to include two companies with unrivaled reputations for quality; Viessmann and Vaillant.
Get an online fixed price in 20 seconds:
What kind of fuel does your boiler use?
Viessmann vs Vaillant – What's the difference?

The main difference between Viessmann and Vaillant is the price as Viessmann boilers are much cheaper and have better value for money than Vaillant.
Viessmann makes some of the best boilers on the market, so don't let the price put your off. The Vitodens 050-w is one of the best-selling combi boilers in the UK.
Who are Viessmann?
Viessmann is an international company with over 12,000 employees, and with a strong background in commercial heating, Viessmann has a reputation for boilers that are both powerful and incredibly efficient.

Who are Vaillant?
Vaillant, meanwhile, is a family-owned business and the UK market leader and they pioneered the combi boiler and are considered to be the company that sets the standard in the heating market.
We know that getting a new boiler is a big decision, so, read on to find out more about these two companies, their product ranges, and all the details you need to make a well-informed boiler comparison and how much a new boiler cost.
Get an online fixed price in 20 seconds:
What kind of fuel does your boiler use?
A Background to Viessmann and Vaillant boiler companies
Both companies started up in Germany but since then have been well known across the world for their product range.
Viessmann has an impressive 22 production companies based in 12 different countries.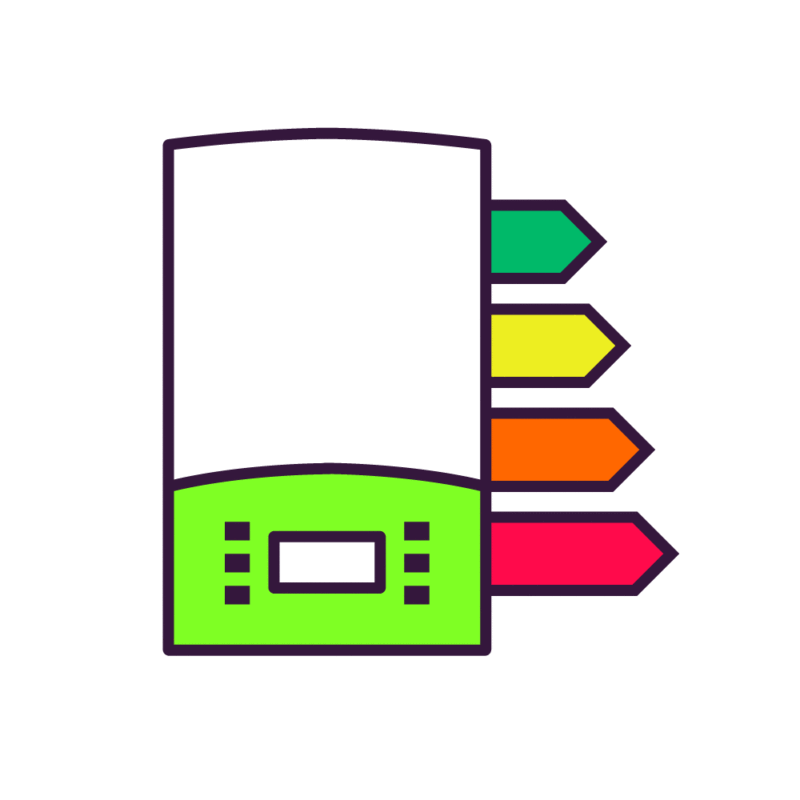 Well known for their boiler range and heating solutions, they also provide cooling and ventilation products.
Viessmann is no newcomer to the market; Johann Viessman was designing energy-efficient furnaces over a hundred years ago.
Vaillant meanwhile has been setting standards in the heating market since the early 1900s.
They pioneered the combi-boiler in the 1960s and currently have eight manufacturing plants across the globe, and sales offices in over 20 different countries.
Before we get into more detail, it's worth knowing that Viessmann boilers are often much cheaper than those from Vaillant. But as we all know, it's not always price that decides whether a product is good value or not.
Get an online fixed price in 20 seconds:
What kind of fuel does your boiler use?
Viessmann vs Vaillant Boiler model comparison
First of all, you'll need to decide the type of boiler that best meets your needs and that of your home.
Conventional boilers
are often found in older properties. With two tanks in the loft and a hot water cylinder, they need a lot of space.
Now, they do have the advantage of being able to cope with several demands on the hot water at the same time, but once you've used up the supply, you'll then have to wait for the boiler to heat another full tank.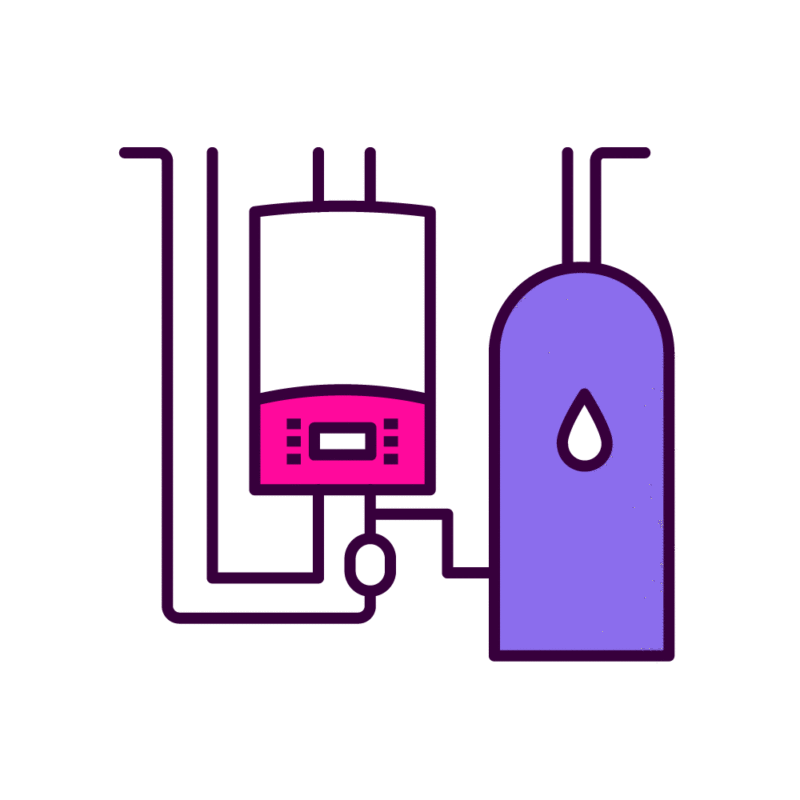 TheVaillant ecoFIT Pure Regular may be based on an older system design, but its spec is anything but old-fashioned.
With a high-spec aluminium heat exchanger for longevity and reduced energy bills, this unit can also be controlled via an app providing heat management on the go.
The Viessmann Vitodens 100-W is also a system that rarely receives negative reviews. This may well be because of its Inox-Radial heat exchanger with MatriX cylinder burner which ensures a clean and efficient heat distribution.
System Boilers
are very similar to conventional models but need just one tank rather than two.
The Vaillant ecoTEC Plus System comes in a range of heating outputs, meeting needs of both small and larger-sized homes.
The need for an extra cylinder is just about the only downside of this system which is well known for its high-quality components and efficiency.
Viessmann Vitodens 200-W is one of the manufacturer's new generation of boilers. High efficiency, low emissions and ease of use are all key features. With a 5-star reliability rating in a Which? Survey it's not too surprising that we struggled to find negative reviews!
Get an online fixed price in 20 seconds:
What kind of fuel does your boiler use?
Combination Boilers
(combi-boilers) are a popular choice in the UK. They act as both a water heater and central heating unit and require no storage cylinders or water tanks.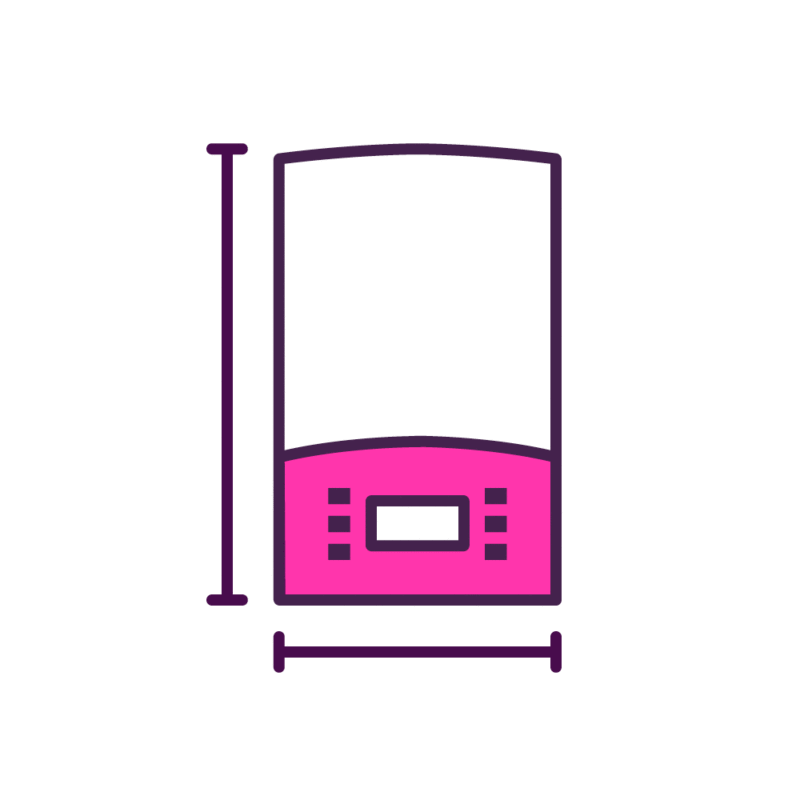 The idea of having hot water on demand is appealing but don't forget that you'll only be able to run one hot water tap at a time.
If space is an issue, the Vaillant ecoFIT Pure 25kW, could be the perfect solution. Small enough to fit this boiler in a kitchen cupboard, this super quiet combi boiler is known for its ease of installation and maintenance.
Viessmann Vitodens 050-W Combi Boiler is one of the smallest wall-mounted boilers, but that doesn't stop it from achieving top-rated efficiency and up to a seven-year warranty. This is one of the best combi boilers you can buy for the money.
Viessmann vs Vaillant – Which Is the Most Energy Efficient?
Sedbuk stands for Seasonal Efficiency of Domestic Boilers in the UK. The scheme assesses boiler efficiency as a percentage rather than a letter.
This then means there is no banding involved or trying to work out what A+ means.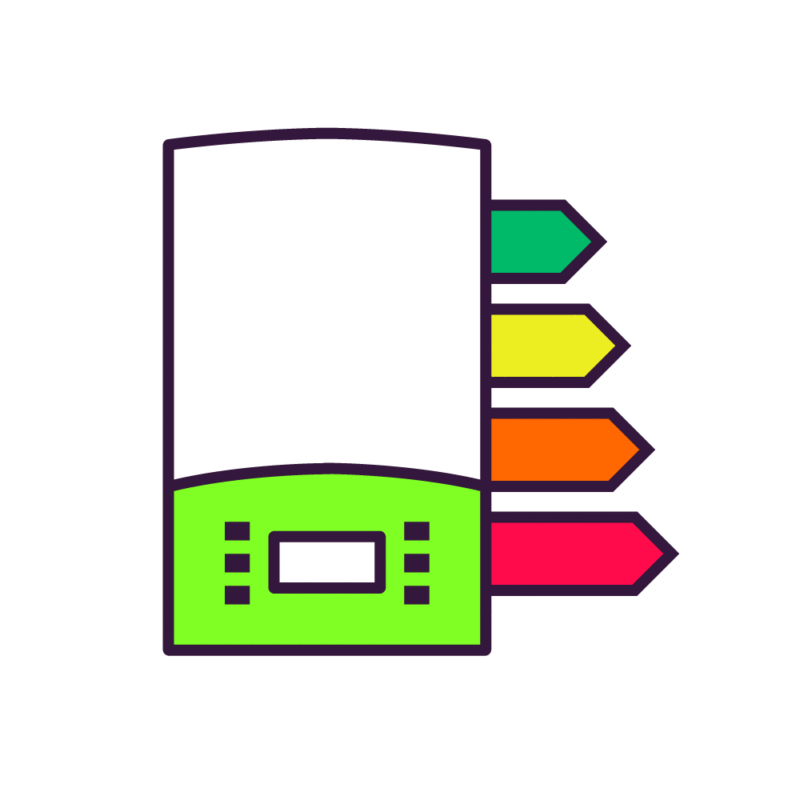 So, to compare two boilers, the Viessmann Vitodens 050 and the Vaillant EcoTEC Pro. Both systems achieve an A grading under the European system.
However, if we look at their efficiency percentage using Sedbuk, the Vitodens 050 comes in at 92% while the Vaillant boiler is 89.3%.
Now both boilers are incredibly efficient. However, that percentage difference means lower bills for the Viessmann model.
Want to compare other boiler brands? Check out these boiler buying guides:
Best Boiler Warranty – Viessmann or Vaillant
The standard warranty for both brands is 2-5 years, depending on which boiler you choose. But if you get the boiler installed by an engineer who is trained and accredited by the boiler manufacturers, then extended warranties are available of up to 10 years.
While it may be more expensive to go for the accredited fitter, there could be substantial savings in the long term.
Viessmann also offers a 10-year warranty on their Inox-Radial stainless-steel heat exchanger. As a major component in the boiler, this gives homeowners protection against future repair bills.
This all pushes Viessmann into first place when it comes to the best boiler warranty. But, don't forget to factor in reliability.
Get an online fixed price in 20 seconds:
What kind of fuel does your boiler use?
Viessmann vs Vaillant – Which Is the Most Reliable Boiler Brand?
Which is the most reliable boiler on the market?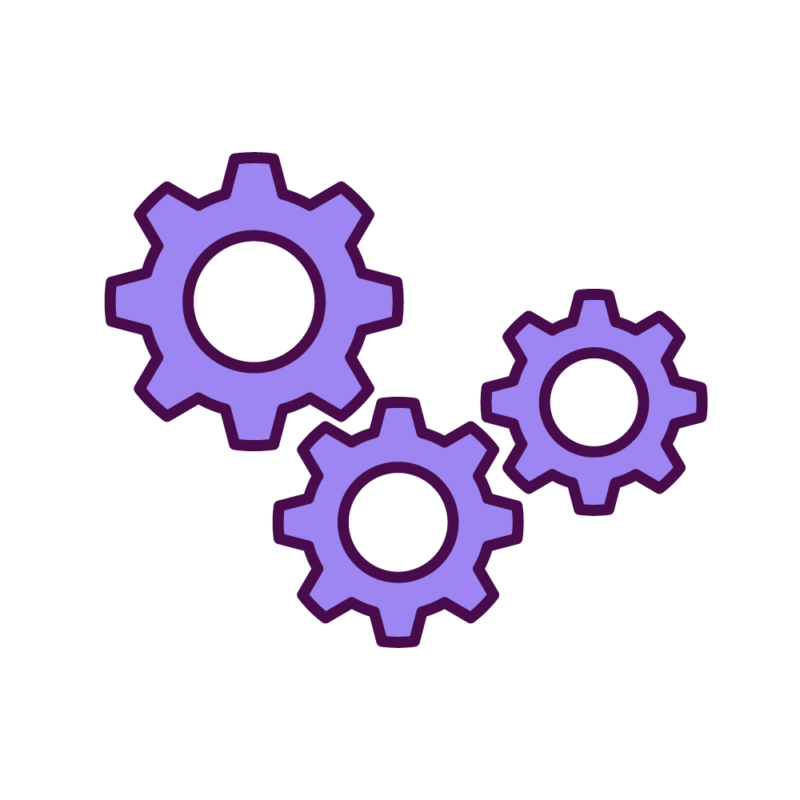 Well, if you dig deep enough, you'll find a homeowner that's had problems with reliability no matter the brand.
However, the ten-year warranty on Viessmann's heat exchanger demonstrates a strong belief in both their reliability and durability.
Historically, there have been problems buying boiler spare parts for Viessmann boilers.
However, with a UK headquarters and spares stocked at most plumbing merchants, this should no longer be an issue.
If we compare feedback on Vaillant vs Viessmann boilers on Trustpilot, Viessmann scores a very respectable 4.6/5.
However, Vaillant is currently sneaking ahead with a rating of 4.7/5.
Average Lifespan of Viessmann and Vaillant boilers
Ten to fifteen years is the average lifespan of a boiler. However, regular servicing and picking the right boiler for your needs are critical factors in increasing longevity.
Viessmann state that their boilers are expected to last around 15 years, or longer when serviced regularly.
Interestingly, Vaillant, don't state the anticipated lifespan of their boilers. They do, however, mention that lifespan can be extended through regular servicing.
Which controls are available for Viessmann & Vaillant boilers?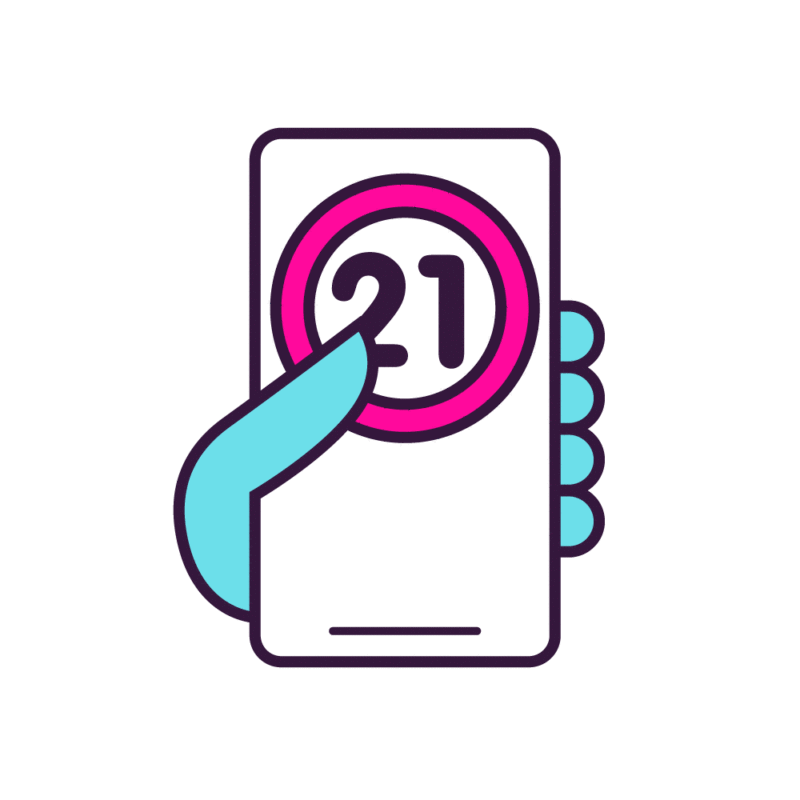 You can still opt for a simple timer, but boiler controls have come into the 21st century.
Vaillant offers its vSMART app-based heating control on all its ecoTEC boilers.
That means as long as you have an internet connection, you can control your heating system.
Viessmann also have an app for their Vitotronic range though it has to be said that the user instructions on their website are not for the faint-hearted!
Price of Viessmann And Vaillant Boilers
We've already mentioned how attractive Viessmann pricing is. So, let's look at a few examples of how much boilers cost.
| | | | |
| --- | --- | --- | --- |
| Model | Hot Water Output | Heating Output | Price |
| Viessmann Vitodens 050-W | 35kW | 33kW | £899.99 |
| Vaillant ecoFIT Pure 835 | 35kW | 35.8kW | £1329.99 |
| Viessmann Vitodens 050-W | 29kW | 24kW | £824.99 |
| Vaillant ecoFIT Pure 825 | 25.2kW | 26.5kW | £1059.99 |
For comparable outputs, Vaillant can be several hundred pounds more expensive than Viessmann.
Do remember that these figures are just for the boiler purchase; the cost for the boiler installation also needs to be factored in. See our article on new boiler costs for more information.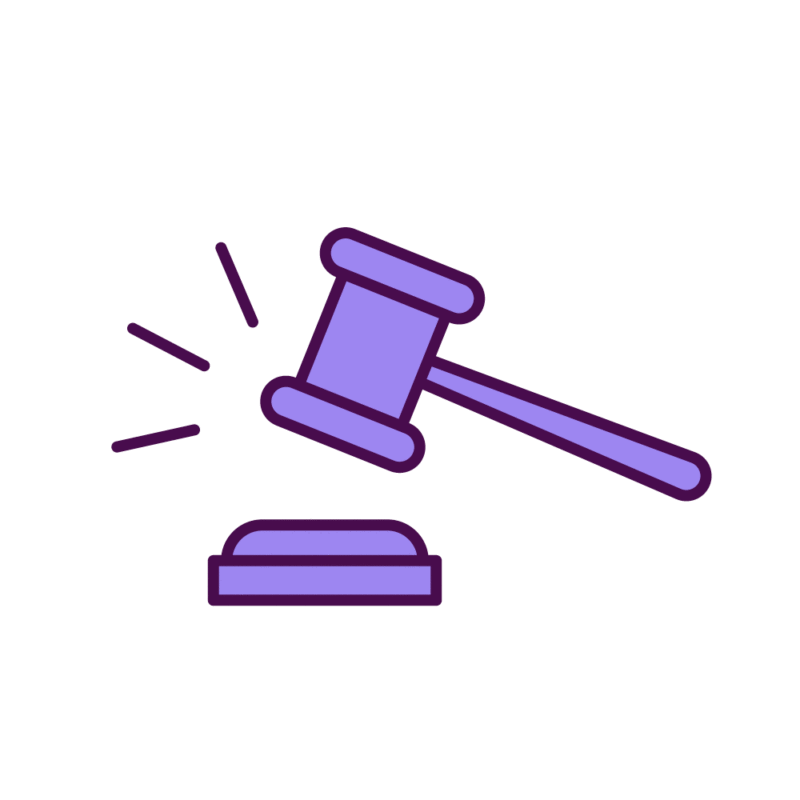 Viessmann or Vaillant boilers? The Verdict
So, what is it to be, Viessmann or Vaillant?
Well, both Vaillant and Viessmann offer high quality, efficient boilers. But if you were to push us to make a choice, then we're probably going to land on the side of Viessmann.
That ten-year warranty on the heat exchanger combined with the opportunity to save hundreds of pounds on the purchase price makes it a formidable combination to beat when choosing a boiler for your home.
Get an online fixed price in 20 seconds:
What kind of fuel does your boiler use?