How Much Do Heat Pumps Cost To Install? Latest Prices For 2023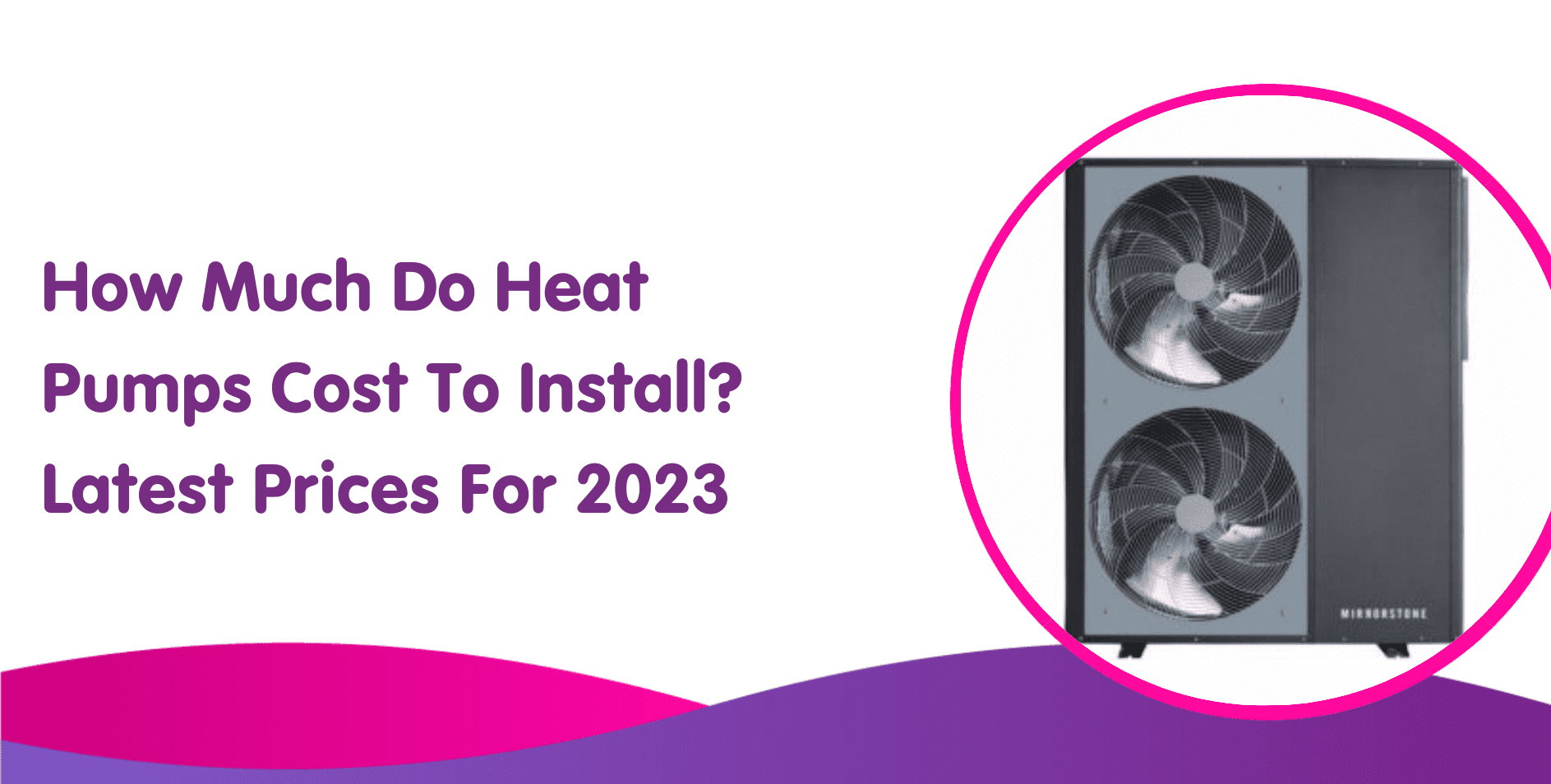 Latest heat pump costs and installation price guide for homes in the UK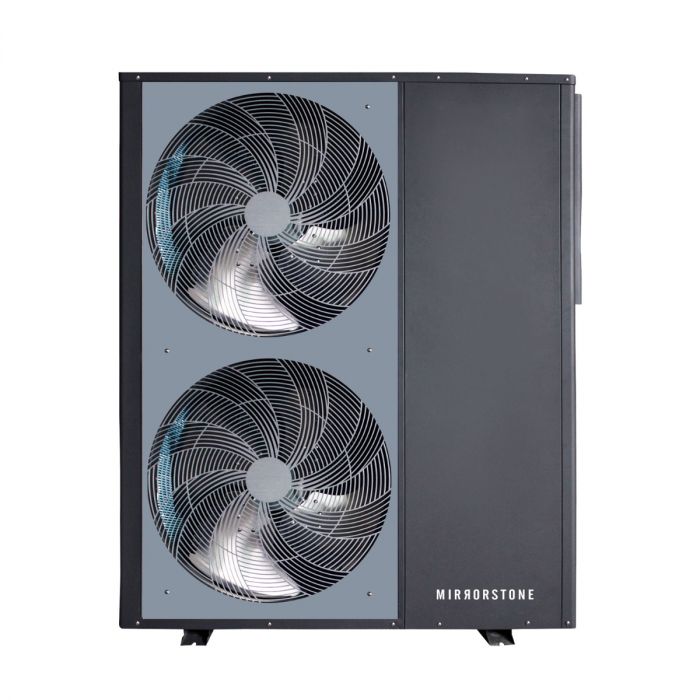 As energy costs rise, more people are investigating the option of renewable heat energy and there are many things to consider before making a decision on a heating system for your home, but one of the main ones is the cost.
Get a hydrogen ready boiler quote in under 20 seconds here
Renewable energy offers ways to reduce energy bills, but how much does it cost to install these systems? Therefore, this article will break down the costs associated with heat pumps, including installation and parts, as well as let you know the different heat pumps available to heat your home.
Want a heat pump quote? Use our contact form to speak to an expert now
Get an online fixed price in 20 seconds:
What kind of fuel does your boiler use?
What is a heat pump?
Essentially, a heat pump system offers a way to transfer heat taken from renewable sources to your home and they can be used to heat energy-efficient radiators, underfloor heating systems, and to provide hot water.
Heat pumps usually have the ability to heat or cool a property therefore, if you are not a fan of hydrogen-ready boilers, then these may be your next best option.
Want to heat your home at a lower temperature to save money? Read here how much it costs to run central heating per hour with different types of heating systems.
Heat pump types
There are two main types of heat pumps for you to choose from and you will be able to check the suitability of each and discuss this further with a specialist to find the most suitable choice to provide an efficient heating system for your home.
Check out the best heat pump brands in the UK right now to help you make your decision if you are considering one of these units.
Ground source heat pump
A ground source heat pump uses the heat stored below the earth's surface to heat your home. As the sun's radiation hits the planet, heat is stored beneath the surface and, at a depth of around 2 meters, can be as much as ten degrees Celsius.
Ground source heat pumps use a system of looped water pipes buried beneath ground level either vertically or horizontally to absorb the earth's heat. The system uses a mixture of anti-freeze and water to pass through the pipes before being compressed and passed through a heat exchanger.
The heat generated at this point is then transferred to the heat pump and moved around the home's heating system. Hot water generated by this system is stored in hot water cylinders for use in showers, baths, and taps.
Air source heat pump
An air-source heat pump will work in a similar way to ground source heat pumps, except the heat it draws comes from the air. This means that this type of system doesn't come with the challenging and expensive aspect of buried pipes.
An air-source heat pump has a tube network filled with a refrigerant that is heated by the air outside. The air warmth turns the refrigerant into a gas which is then passed through a compressor to generate more heat.
The heated gas heats water or air that surrounds the heat exchanger. This warm air or water is then circulated through the home's heating system by a network of pipes or vents.
The refrigerant will then cool and return to its liquid state to start the cycle again.
Check out 2 of the best heat pump brands right now we have reviewed in our Vaillant heat pump guide and Daikin heat pump review
Get an online fixed price in 20 seconds:
What kind of fuel does your boiler use?
Costs associated with a new heat pump
Costs for any heating system unit, parts, and installation will vary depending on a number of factors. Makes and model prices will vary considerably and the size and efficiency of the property will make a difference to costs.
Labour costs will also depend on location and each individual job and some properties will have straightforward installations, while others will be more complicated, so all figures provided are just a guide to help give you a better idea of what to expect.
Base unit cost for ground source heat pumps
Ground source heat pump costs will vary depending on the size needed to adequately heat a home, the make, and the model. Basic models can start from around £2,000, but ground source heat pump prices can go as high as £15,000.
Speaking with specialists will help to ensure you get the most suitable unit for your home without spending over the odds.
Installation cost for ground source heat pumps
Installation costs for ground source heat pumps can also vary because of the excavation work needed to bury the pipes.
Horizontal installation is a more straightforward process as the pipes only need to be buried one or two meters below the surface. That being said, a large area is required for this process, and if trees or other obstacles have to be removed, this can cause the cost to rise.
On average, for a three-bedroom house and an 11 kW ground source heat pump installation, the cost of groundwork can cost around £4,000.
Vertical ground source heat pump systems take considerably less space, but the equipment and process of drilling boreholes are more expensive. Prices for this service can run to around £10,000.
Base unit cost for an air source heat pump
Air source heat pump units can cost between £4,000 to £8,000, depending on the size and make. Costs will differ depending on the size of the property that will need to be heated by the unit.
Some homeowners may end up spending more on insulating their homes in preparation for an air source heat pump being fitted than on the unit and installation costs.
A properly insulated home is essential for renewable heat sourced systems. This is because the heat generated is not as high a temperature as traditional central heating systems, and they tend to work better on heating systems that utilise underfloor heating or large radiators. This is because they heat homes at a lower temperature for longer. Check out the latest underfloor heating costs here.
A poorly insulated home that has a high heat loss percentage will struggle to fully heat up due to the time it takes for this system to operate. Cavity wall insulation, loft insulation, and installing double or triple glazed windows are all ways to minimise the risk of heat loss from your home and have a more efficient and environmentally friendly home.
Installation cost for an air source heat pump
Installing an air source heat pump will be considerably less challenging and more economical than ground source heat pumps. It will require space to house the unit, but you won't have the expense of excavation.
The installation of an air source heat pump in the UK would usually be between £1,000 to £2,000 depending on the size of the unit and the system it is being attached to.
Get an online fixed price in 20 seconds:
What kind of fuel does your boiler use?
Heat pump grants to help towards the cost
Anyone looking at the prices quoted above might be concerned that these options are out of their price range. Ground source heat pumps can cost as much as £35,000 in total, with air source heat pumps costing upwards of £10,000.
Thankfully, there are a number of incentive schemes and heat pump grants encouraging people to explore renewable heating and energy alternatives for their homes. These grants and incentives can significantly reduce the initial costs, as well as bring down the running costs of heat pumps.
Renewable Heat Incentive scheme (RHI)
The Renewable Heat Incentive is a scheme that has been set up to encourage homeowners to explore renewable energy sources to heat their homes.
Signing up for this scheme means you will enjoy payback for every kWh of heat generated by your heating system of 21.16p/kW. Anyone looking to take advantage of this scheme will have to be quick as there is a closing date of March 31st 2022 for new applicants.
You will be able to claim the Renewable Heat Incentive if you have a biomass boiler, solar water heating systems, and some heat pumps. Payments will continue for as long as seven years, depending on the heat generated by your system.
The incentive is available to all homeowners or private and social landlords in England, Wales, and Scotland. New builds aren't eligible for this scheme unless you are building your own home.
This is an excellent way to reduce heating bills even further when contemplating ground or air source heat pump installation in your home.
Boiler Upgrade Scheme
The Boiler Upgrade Scheme (BUS) was initially known as the Clean Heat Grant and offers homeowners in England and Wales the opportunity to claim a grant worth as much as £6,000.
Launching in April 2022, it is part of a scheme to help reduce carbon emissions from domestic dwellings. With £3.9bn put aside to tackle this, £450m has been set aside for grants of up to £5,000 for air source heat pumps and £6,000 for ground source heat pumps.
The aim is to reach a net-zero target for carbon emissions coming from homes by 2050. At the moment, as much as 14% of carbon emissions in the UK come from home heating systems.
Homeowners won't have to claim for the grant themselves either. Instead, this will be the responsibility of the installer who will receive the grant, with the homeowner paying the balance for the job.
Air source heat pumps, ground-source heat pumps, and water source heat pumps are all eligible for the grant. Water source heat pumps work in a similar way to ground source heat pumps, but instead of taking heat from the ground, they take water from a local source and extract the heat.
Biomass boilers will also receive some support in rural locations with a population below 10,000, and this will not be available for urban areas.
Vouchers will be issued for the grant, with applicants having three months to use them for air source heat pumps and biomass boilers and six months for ground source heat pumps.
Homeowners, small landlords, and private landlords in England and Wales will be eligible to apply as long as they have a valid Energy Performance Certificate.
The scheme is unfortunately unavailable for people in Northern Ireland and Scotland or those in new build houses and social housing. The scheme will run for three years, from April 2022 to April 2025.
Get an online fixed price in 20 seconds:
What kind of fuel does your boiler use?
Home Energy Scotland Loan
Although Scottish homeowners won't be eligible for the Boiler Upgrade Scheme, all is not lost thanks to the Home Energy Scotland Loan.
Homeowners and landlords will be able to apply for an interest-free loan of up to £38,500 to make improvements to their property by adding energy-efficient, renewable energy technology to the property.
The amount that can be applied for in regards to air source heat pumps and ground source heat pumps is £10,000. Payback terms of up to twelve years are available for this amount.
Eligibility requirements include being a homeowner or private sector landlord in Scotland and having the intention of switching to a renewable energy system. Certified installers must be used to carry out the work, and you will have six months to claim and complete the job from when you receive the loan offer.
Air source heat pumps cost – final thoughts
While ground and air heat pumps can be expensive to install, the incentive schemes to encourage homeowners to move over to more environmental, energy-efficient solutions can help reduce those costs considerably.
Ground and air source heat pump running costs are also attractive to homeowners looking for ways to reduce energy bills as they can be significantly less than a gas boiler. If you think heat pumps are not your cup of tea, see the most efficient boilers here.
Speaking with your installer to find the best system to suit your home, ensuring your home is efficient and well insulated, and exploring the available grants and schemes in place will help you select the right heat pump for your house without spending more than you have to.
If you think the costs and benefits are just not as good as a hydrogen-ready boiler, then get a fixed price quote for a new boiler online now in under 20 seconds with Boiler Central, including full installation and warranty.
Get an online fixed price in 20 seconds:
What kind of fuel does your boiler use?