Alpha Alpha Evoke 33kW Combi Gas Boiler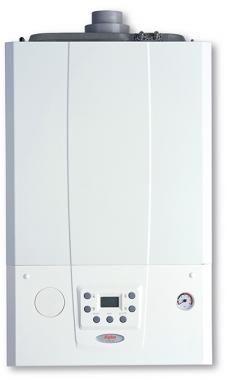 | | |
| --- | --- |
| Manufacturer | Alpha |
| Boiler Model | Alpha Evoke 33kW Combi Gas Boiler |
| Condensing boiler? | Condensing |
| Energy Efficiency Rating | 93% |
| Energy Band | A Rated |
| LPG model/Conversion kit | Yes |
| Manufacturer Warranty | 7 Years |
| Heating Output | 29.7 kW |
| Wall Mounted or Floor Standing | Wall Mounted |
| DHW Flow Rate | 14.1 l/min |
| Total Cost | £1,595 |
| ERP Rating | A rated |
| Hot Water Max Output | 32 kW |
Alpha Evoke 33kW combi boiler review & prices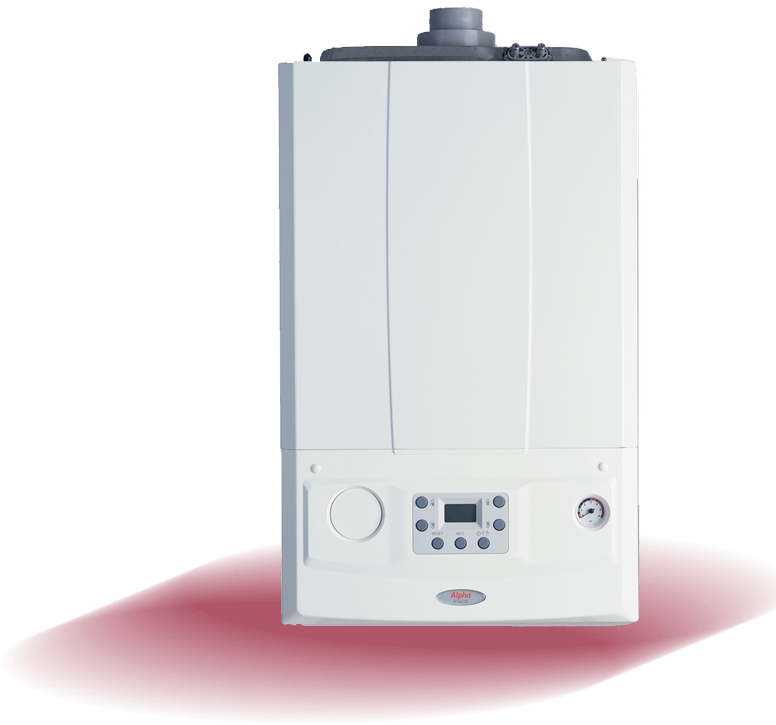 The Alpha Evoke 33kW combi gas boiler is a highly reliable boiler unit, perfect if you are looking for a new boiler for your small to medium-sized home. With an efficiency rating of 93%, this A-rated boiler is highly commended for its heating abilities.
Get a fixed price quote in under 20 seconds online now
The boiler has condensing technology, a popular choice if you are an environmentally conscious household that wishes to make an investment that will also be cost-efficient for your monthly bills in the long run.
This best combi boiler is a highly reliable choice. It supplies hot water and heating instantly and has a considerable warranty that shows you its expectation of consistent performance.
How can I get the Alpha Evoke 33kW boiler installed?
The Alpha Evoke 33 combi is a wall-mounted boiler that can be easily installed by engineers in a standard-sized cupboard in your home. Wherever you choose to place it, the boiler's design makes it easy to service, with the access point at the front of the unit.
Get an online fixed price in 20 seconds:
What kind of fuel does your boiler use?
The combi boiler has two outputs, making the installation more straightforward. If you are replacing an old combi boiler with this newer model, this process should be quick and simple, but in other cases, it might take longer.
How quickly can I replace my old combi boiler with the Evoke 33kw?
If you want to have your new Alpha Evoke 33 combi model boiler installed where an old combi boiler was situated, this installation will take the least amount of time. Registered engineers will be able to replace your boiler within a day, as combi boilers have similar installation needs.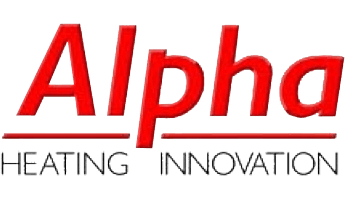 Is it easy to change my boiler's location?
If you decide that you want your new boiler relocated in your home, your engineer might need to spend some time adjusting pipework. It can take up to two days to get your boiler relocated, depending on the difficulty of the job.
Can I replace my regular boiler with the Alpha Evoke 33kw?
If your old boiler is not a combi boiler, then the new boiler will have different requirements to your old one. You certainly can replace your regular boiler with this one, however, the engineer might need up to three days to install the boiler.
Will the Alpha Evoke 33kW be good for my home?
There are many different factors to take into consideration when deciding on your new boiler. You don't want to waste money by choosing the wrong one, so take your time to read up on all the stats, and make the right selection for your household needs.
The size of your home will matter when picking out a new boiler. Since the Evoke 33 features a central heating output rating of 29.7 kW, it is a perfect boiler for small or medium-sized homes that do not have an excessive need for heating and water. You can use our boiler size calculator to work out what sized boiler you need.
Alpha Evoke 33kW dimensions
The Alpha Evoke 33 combi boiler can be wall-mounted inside a standard kitchen cupboard owing to its compact size, measuring 720mm high, 440mm wide, and 255mm deep.
Get an online fixed price in 20 seconds:
What kind of fuel does your boiler use?
Will the boiler be efficient enough?
This boiler's high-efficiency rating means that your fuel bills will be lower, making the combi boiler a good investment. This model has an efficiency rating of 93%, which is one of the best currently available.
What are combi gas boilers?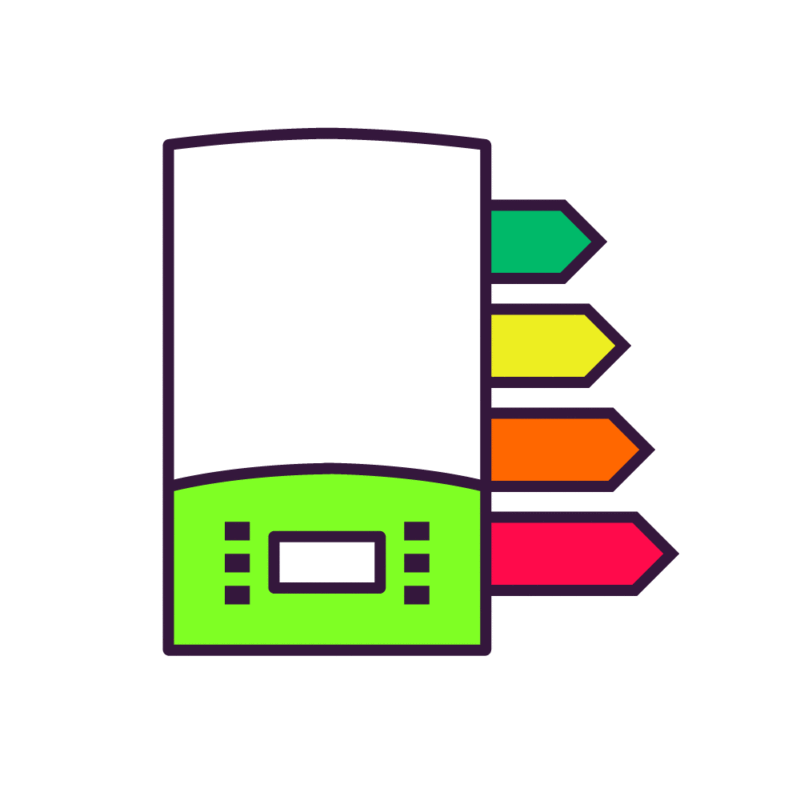 A combi boiler type is a single unit that supplies you with both heating and hot water through the mains water supply.
If you choose a combi boiler, you will avoid having bulky tanks or cylinders, making this an ideal option for medium to smaller homes where space is precious.
Having a combi gas boiler also means that the fuel used to produce energy on demand is natural gas.
What are the Alpha Evoke 33kW combi's features?
The Evoke combi boiler has an impressive range of features that makes it perform well in your home and be reliable.
These include the stainless steel heat exchanger, single electrode, the high-efficiency Grundfos pump, DHW temperature sensor, dry change NTCs combined condensate and pressure relief valve connection, amongst other tech.
Its accessibility and instant efficiency are equally aided by the boiler's feature of a backlit LCD, which is a fundamental part of the innovative tech it provides you with.
What are the advantages of Evoke combi technology?
The Evoke boiler features push-button controls on its backlit LCD, making the control panel very accessible and easy to use.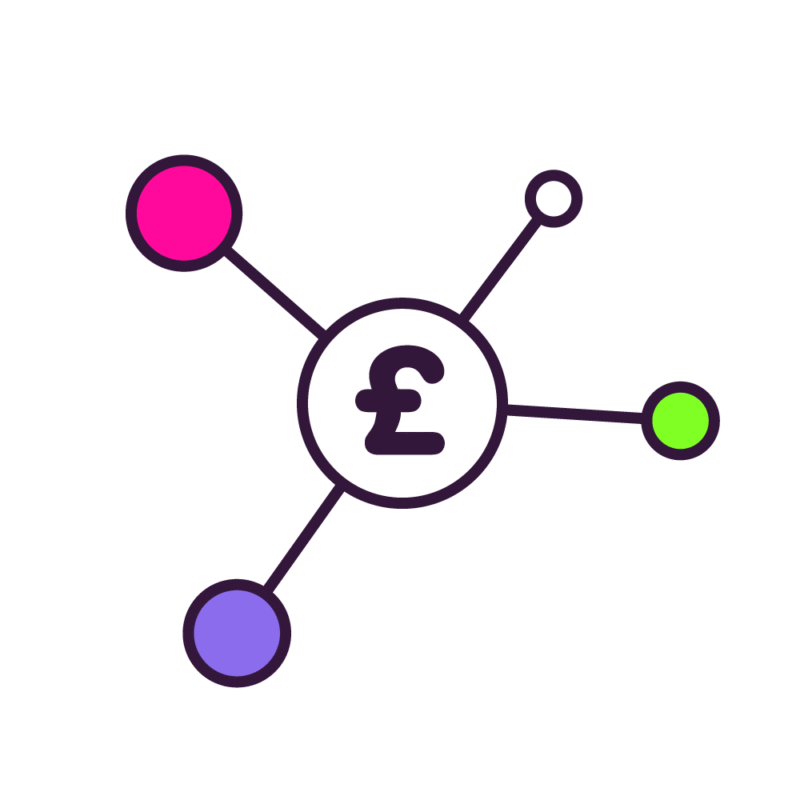 It also has detailed operational information featured on the backlit LCD, which gives you full control of the heating unit and its set temperatures.
What is a stainless steel heat exchanger?
The Evoke range uses stainless steel for the heat exchanger to provide you with a durable and more efficient boiler, as this is used in the condensing process.
The Evoke boiler's feature of stainless steel over aluminium for its heat exchanger does not only benefit energy efficiency but also the environment and your finances, as it aids energy recycling through condensing and lowers your bills.
Is the Alpha Evoke 33kw a condensing boiler?
This boiler's use of condensing technology gives you high levels of energy efficiency as it cleverly recycles exhaust gas through the stainless steel exchanger.
This means that condensing boilers are up to 99% efficient in heating, as the energy that would be wasted is instead reused. CO2 production is reduced in this process, and so are your bills. A condensing A-rated boiler can save you up to £580 every year compared to a non-condensing boiler.
Get an online fixed price in 20 seconds:
What kind of fuel does your boiler use?
What is the boiler's energy source?
Like all boilers designed and produced by Alpha, the Alpha Evoke 33 combi boiler runs on gas supplied by the national grid through the National Transmission System.
Is the Alpha Evoke 33kW combi boiler any good?
Short answer: yes – if your home is small or medium in size and its energy demands are not too high.
The Alpha Evoke 33 boiler is one of the most affordable units in the Alpha range and comes with features that make it a good investment for your home.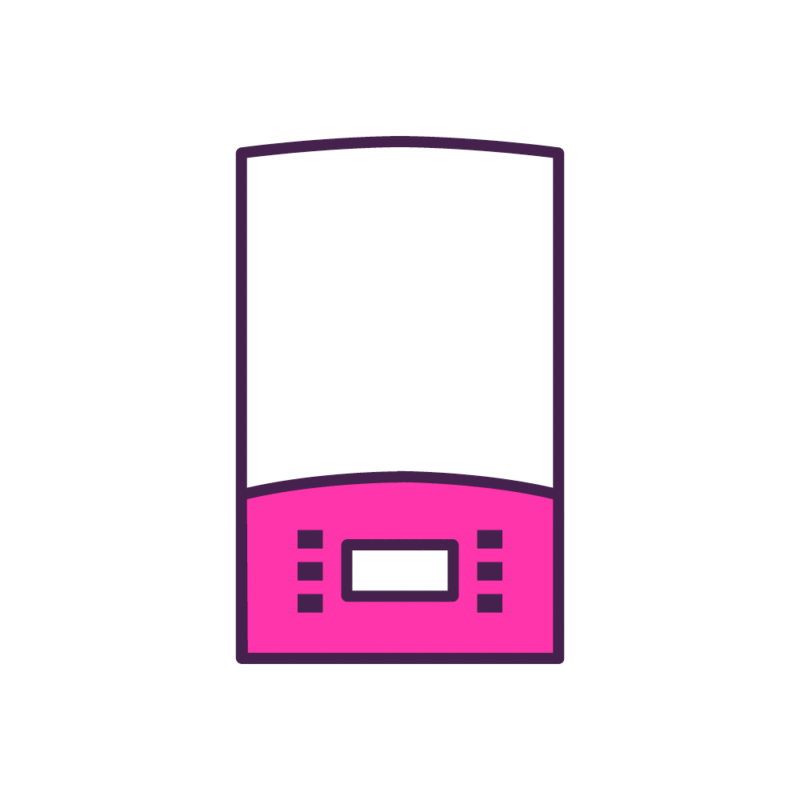 Its durable materials and high seasonal efficiency make this boiler suitable for homes that need a reliable, good quality source of heat all year.
How long is the Alpha Evoke 33kW warranty period?
The Alpha Evoke 33 boiler has a standard seven-year warranty period, giving you the peace of mind that even if something does go wrong, you can get a repair or replacement at no further expense to yourself.
Who is the Alpha Evoke 33 combi suitable for?
With low electrical consumption, affordable initial price, and great heating outputs, this boiler is a great option for a water and heating unit if your home is small or medium-sized.
Because of its affordability and long term efficiency, Alpha Evoke 33 is one of the best combi boilers for homeowners or landlords. Designed to last, and with a long warranty, the boiler could be your next best investment.
Is Alpha a good brand for boilers?
Alpha has a wide range of boilers that feature high-quality components and structures, making the best boilers on the market available at affordable prices to you.
Alpha values reliability and accessibility in its products. This means they produce great boilers tailored to different home needs, amongst which you will definitely find one to suit your home.
Reliable and budget-friendly, the Alpha boiler range offers you the possibility to make a great investment without too much expense.
Does the Evoke range come with other options?
The Alpha Evoke range offers you two options of the same combi gas boiler, this 33kW model, and the smaller, 28kW model.
This range features delivery of excellent customer-tailored unit performance and offers you different hot water and heating options depending on home needs.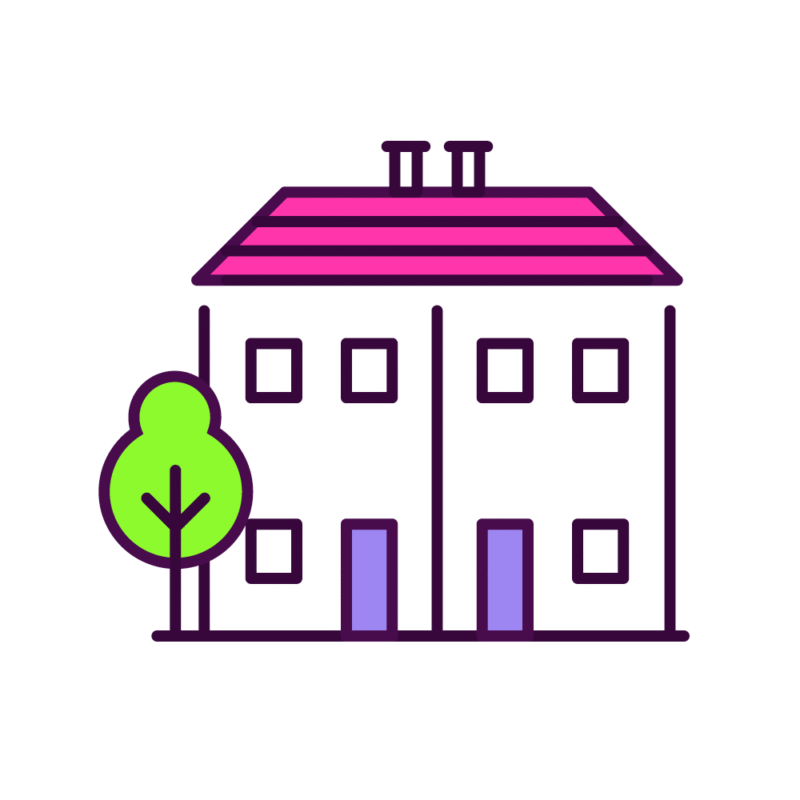 What if the Evoke 33 output rating is too high for my home?
The other boiler alternative in the range is the Alpha Evoke 28kW combi gas boiler. Its central heating output reaches 26.1kW, which is 3.6kW lower than the first, making it suitable for your home if its heating needs are lower.
This model provides a flow rate of 14.1 litres every minute. If you have a smaller home with lower energy performance needs, this makes it possible for you to receive the same quality product at a lower price given the difference in energy performance.
How much does the Alpha Evoke 33kW cost?
Alpha Evoke boiler prices start from £700 as a standalone boiler. Deciding whether to buy a boiler or not will involve weighing up the price along with the performance of your options to find the best choice for you.
The total cost of your new boiler can range between £1,490 and £1,990 since you will have to have the engineer assess what needs to be adjusted in your home, and how long it will take.
The unit's typical boiler price (inc VAT) is around £690, however, a standard installation fee (inc VAT) varies between £500 and £1000. Moreover, accessories like the filter, flute, and so on, will typically cost you about £300.
The final price of your new boiler will vary depending on all these factors.
Does the Evoke 33kw boiler need annual servicing?
The Alpha Evoke 33 combi boiler is extremely reliable. However, you will still need a Gas Safe engineer to carry out annual servicing on your boiler so that you can keep the warranty on your unit.
On the bright side, the easy front access makes it so your boiler can have a quick service, which is ideal given that it makes your engineer's job easier.
Get an instant quote for your Alpha Evoke 33kW Combi Gas Boiler installation
Get an online fixed price in 20 seconds:
What kind of fuel does your boiler use?
"The engineer Hasan arrived on time, was very polite & helpful. A pleasure to have him done our boiler service."
"The lads were great got a big job done in 2 days put new boiler in loft the lads were very efficient and managed to tackle a number of problems that they came across with the gas pipe and would definitely be using Yorkshire
bolilers again when I move also Andrew Firth the sales agent was great and then rest of the team I spoke to one the phone.
Mr and Mrs Dass"
"Swift tidy service and friendly engineer thankyou"
"Arrived within timescale given. Gary was friendly, knowledgeable and efficient, thank you."
"Top lads cory and kieran very clean and tidy it's been a pleasure, very efficient with install of new boiler explained everything, very polite top job done lads, credit to themselves....thanks dave"
"Hasan was very polite knowledgeable and efficient. Telephoned to say when arriving and so helpful."
"First class boiler service. The engineer Gary was very polite, helpfully, and knowledgeable. Thank-you."
"Engineer was very pleasant and gave good advice."
Who are our fitters?
We use our own Gas Safe installers and the best installers the UK has to offer. Every single one is Gas Safe registered and has been thoroughly vetted.
Get my fixed price now
Get a great price on a Which? Best Buy boiler online in minutes