Ideal Ideal Logic System S15 Gas Boiler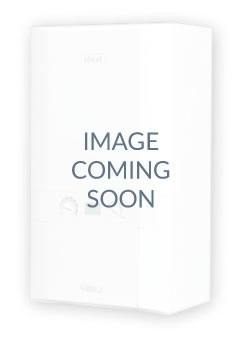 Total Cost
£1,680 - £2,085
| | |
| --- | --- |
| Manufacturer | Ideal |
| Boiler Model | Ideal Logic System S15 Gas Boiler |
| Condensing boiler? | Condensing |
| Energy Efficiency Rating | 93% |
| Energy Band | A Rated |
| LPG model/Conversion kit | No |
| Manufacturer Warranty | 5 Years |
| Heating Output | 15 kW |
| Wall Mounted or Floor Standing | Wall Mounted |
| DHW Flow Rate | N/A |
| Total Cost | £1,680 - £2,085 |
| ERP Rating | A rated |
| Hot Water Max Output | |
Ideal Logic System S15 gas boiler review
The Logic System S15 system boiler features full sequence automatic spark ignition, fan assisted combustion, and fan-assisted heating. When a separate hot-water cylinder is installed, it can provide central heating and hot water as and when you need it.
Condensing boilers are high-efficiency appliances that automatically adjust their output to meet the heat demand. As the heat demand decreases, so does gas consumption. When it is operating at its most efficient, the boiler condenses the flue gases to make water.
Condensate is formed from flue gases due to the boiler's high efficiency. This condensate is then drained through a plastic pipe at the boiler's base to a disposal point. The flue terminal will also show a condensate "plume".
All this excellent technology makes the Ideal Logic S15 system boiler a great option.
Why choose the Ideal Logic S15 boiler?
The Ideal Logic S15 System Boiler is among the few UK models to have Quiet Mark accreditation. This means that you won't be able to hear it from your home. It's also an award-winning model, having been awarded the Queen's Award for Enterprise 2013 as well as Good Housekeeping Reader Recommended status in 2013 and 2017. 
The Logic System S15 is made in the UK and approved by Energy Saving Trust. It also comes with a 10-year warranty on heat exchangers.
Weather compensation comaptible
If the Weather Compensation option has been fitted to your system, the central heating temperature knob A (A) will be used as a way of controlling the room temperature. To increase the room temperature, turn it clockwise. To decrease it, turn it anticlockwise. Once you have achieved the desired temperature, the system will automatically adjust to this setting.
Boiler frost protection
– If the system has a frost thermostat, then the boiler should be turned off at the programmer, if applicable. The boiler thermostat should remain in its normal operating position and the mains supply should not be switched on. If system frost protection has not been installed, and frost is likely to occur during a brief absence from home, it is best to set the heating controls (if any) at a lower temperature setting. The entire system should be drained for longer periods.
How long is the Logic S15 warranty?
Included with the Ideal Logic S15 system boiler is a 5-year parts and labour warranty, 10-year warranty on heat exchanger if registered within 30 days of installation. Thi boiler must then be serviced annually.
20% Hydrogen ready boiler
The Ideal domestic boiler can be run on a 20% hydrogen mix with no technical adjustments. It provides energy for heating and hot water with minimal disruption.
Should you buy a weather compensation kit for the Logic S15?
The Ideal Weather Compensation Kit is an intelligent addition to your central heating system. It allows your boiler's temperature to be measured outside. This information can be used to reduce boiler water flow so that your home reaches the desired temperature. This product is innovative and helps you to maintain a consistent temperature throughout your home. It also increases efficiency, which can lead to lower energy bills.
Ideal magnetic system filter
The magnetic Ideal System filter is designed to optimize your boiler's performance by removing impurities in the water that passes through it. This filter is designed to protect central heating systems in domestic homes. It's easy to use and can increase boiler efficiency. This magnetic boiler filter is compatible with all Ideal boilers and comes with a 10-year warranty. It also has a compact design.
"The engineer Hasan arrived on time, was very polite & helpful. A pleasure to have him done our boiler service."
"The lads were great got a big job done in 2 days put new boiler in loft the lads were very efficient and managed to tackle a number of problems that they came across with the gas pipe and would definitely be using Yorkshire
bolilers again when I move also Andrew Firth the sales agent was great and then rest of the team I spoke to one the phone.
Mr and Mrs Dass"
"Swift tidy service and friendly engineer thankyou"
"Arrived within timescale given. Gary was friendly, knowledgeable and efficient, thank you."
"Top lads cory and kieran very clean and tidy it's been a pleasure, very efficient with install of new boiler explained everything, very polite top job done lads, credit to themselves....thanks dave"
"Hasan was very polite knowledgeable and efficient. Telephoned to say when arriving and so helpful."
"First class boiler service. The engineer Gary was very polite, helpfully, and knowledgeable. Thank-you."
"Engineer was very pleasant and gave good advice."
Who are our fitters?
We use our own Gas Safe installers and the best installers the UK has to offer. Every single one is Gas Safe registered and has been thoroughly vetted.
Get a Fixed Price Now
Get a great price on a Which? Best Buy boiler online in minutes