Vaillant Vaillant ecoTEC Pro 30kW combi Gas boiler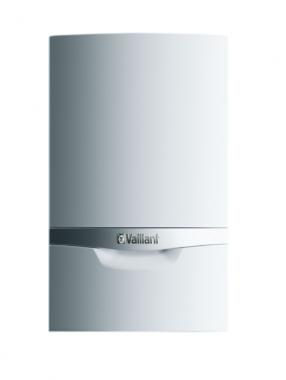 | | |
| --- | --- |
| Manufacturer | Vaillant |
| Boiler Model | Vaillant ecoTEC Pro 30kW combi Gas boiler |
| Condensing boiler? | Condensing |
| Energy Efficiency Rating | 93% |
| Energy Band | A Rated |
| LPG model/Conversion kit | No |
| Manufacturer Warranty | 2 years |
| Heating Output | 25.7 kW |
| Wall Mounted or Floor Standing | Wall Mounted |
| DHW Flow Rate | 12.3 l/min |
| Total Cost | £2,200 |
| ERP Rating | A rated |
| Hot Water Max Output | 30 kW |
Vaillant ecoTEC pro 30kw combi boiler review & prices
Today, we will be looking at Vaillant's top 30-kW combi boiler, ecoTEC Pro 30, Vaillant is a pioneer in boiler technology and has over 100 years of experience.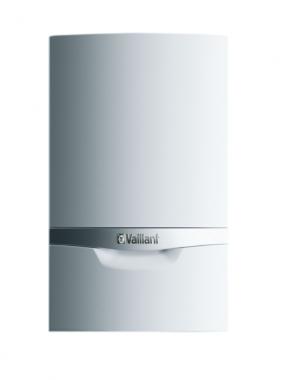 Get a fixed price boiler quote in 20 seconds here
The ecoTEC Pro 30, a boiler suitable for small- to medium-sized homes with up to three bedrooms, one bathroom, and hot water, could be right for you.
Customers are at the forefront of this range. The compact, lightweight design of the combi boiler allows it to be installed in a standard kitchen cupboard. The combi boiler has removable side panels as well as a push-fit flue system. This allows for greater accessibility and ease of installation.
Vaillant ecoTEC pro combi range is extremely efficient and economical to run. These units are equipped with many great benefits, including a fully modulating, low NOx burner/fan for increased energy efficiency, built-in frost protection for added peace of mind during winter months, and increased hot water delivery speed thanks to the Vaillant AquaCOMFORT warm start feature.
Why choose the ecoTEC Pro 30kw model
The ecoTEC pro 30, unlike the 28kW and 24kW versions, has a 24kw heating output as well as a 30kW hot-water output. The Pro 30 is a boiler suitable for homes with three bedrooms and one bathroom. You won't need to wait for your bath to fill up for 10 minutes.
A system or conventional boiler is better if you want to have a shower and bath at the same time. A boiler's suitability for your home will depend on how many radiators you have. Due to its 12.7l/m flowrate, the ecoTEC Pro30 can provide hot water to heat up to 15 radiators.
Is the ecoTEC Pro combi 30 right for my home?
Vaillant ecoTEC pro 30 combi boiler is perfect for a mid-sized home with two to three bedrooms and one or two bathrooms. It will work in any loft without a cold water tank and it won't require a hot water tube to operate.
You may be interested in the pro 28 or 24 versions if you live in a smaller house with only one or two bedrooms. All three models can be used on either mains gas or LPG. Along with Worcester Bosch, Vaillant is a favorite among heating engineers.
How good is the Vaillant ecoTEC 30 pro?
These boilers are high quality and easy to source parts which makes them relatively easier and cheaper to repair. Although the new boiler cost is rather high in terms of value for money, it is a relatively good boiler.
Vaillant has a great reputation in the central heating and hot-water industry. Heating engineers often recommend them because of their efficiency. There are few disadvantages to Vaillant.
Heating engineers are highly satisfied with the Vaillant ecoTec30 Pro boiler. These boilers are high quality and easy to repair. Heating engineers found one problem with the boiler: it was expensive in some cases.
This model can modulate heating output between 5.5 and 25kW, which is a good average for this size combi. It has a central heating efficiency rating of 93% and hot water flow rates of 12.7 litres/minute.
Vaillant ecoTEC 30 Pro dimensions
This Vaillant boiler is 720x440x340mm and will fit in some kitchen cabinets. Whilst it is a relatively compact combi boiler, it isn't the smallest and we always suggest that you measure up before choosing a particular boiler if you are intending on putting it in a kitchen cupboard.
What are the main features of the ecoTEC PRO 30?

Vaillant ecoTEC pro 30 features a variety of key features that allow it to work reliably and efficiently. These features include frost protection, a low NOx burner and Vaillant's aquaCOMFORT warm-start feature. It's also approved by the Quiet Mark.
It can be installed in most standard cupboards in a bathroom, kitchen or airing cupboard.
These functions include running on as little as 16% maximum power and providing frost damage protection
Integrates with smart thermostats such as Vaillant's Vaillant vSMART(tm).
Compatible with LPG
For your peace of mind, the standard 5-year warranty comes with it
Weather Compensation – This allows you to adjust the water temperature in the boiler according to the outside temperatures.
Load Compensation – This allows you to adjust the boiler's water temperature based on your current room temperature.
Condensing boiler (Flue Gas Heating Recovery)
Vaillant ecoTEC Pro 30 Combi Boiler Guarantee
Legally, every boiler manufacturer must offer a 2-year warranty out of the box. Vaillant offers a 5-year warranty out of the box due to their incredible reliability and build quality. Even better is the fact that Vaillant partners like us can extend their warranty to up to 7 year.
You can increase your warranty by purchasing an additional £180, including VAT, through an accredited partner like us. This will give you peace of mind for any breakdowns, with all parts and labor covered for the entire duration of the guarantee.
Vaillant ecoTEC Pro 30 Combi Boiler Price
The Vaillant ecoTEC pro 30 combi boiler is priced at £1,200, including flue, but not including installation. This makes it one of the more costly Vaillant boilers in terms of performance and valiue for money. Most boilers in this price range are premium boilers with over 10 years of warranty. It's over £300 more expensive than its direct competitor, Worcester Greenstar 4000 30kw combi boiler which is one of the best combi boilers to buy right now.
Conclusion
We love the Vaillant ecoTec pro 30 combi boiler. This boiler is perfect for a small 3 bedroom house. It can handle more radiators than the average 1-3 bedroom house due to that little bit of extra output over the 28kw.
"The engineer Hasan arrived on time, was very polite & helpful. A pleasure to have him done our boiler service."
"The lads were great got a big job done in 2 days put new boiler in loft the lads were very efficient and managed to tackle a number of problems that they came across with the gas pipe and would definitely be using Yorkshire
bolilers again when I move also Andrew Firth the sales agent was great and then rest of the team I spoke to one the phone.
Mr and Mrs Dass"
"Swift tidy service and friendly engineer thankyou"
"Arrived within timescale given. Gary was friendly, knowledgeable and efficient, thank you."
"Top lads cory and kieran very clean and tidy it's been a pleasure, very efficient with install of new boiler explained everything, very polite top job done lads, credit to themselves....thanks dave"
"Hasan was very polite knowledgeable and efficient. Telephoned to say when arriving and so helpful."
"First class boiler service. The engineer Gary was very polite, helpfully, and knowledgeable. Thank-you."
"Engineer was very pleasant and gave good advice."
Who are our fitters?
We use our own Gas Safe installers and the best installers the UK has to offer. Every single one is Gas Safe registered and has been thoroughly vetted.
Get my fixed price now
Get a great price on a Which? Best Buy boiler online in minutes