Get Ready Cold Snap With Freezing Temps This Weekend!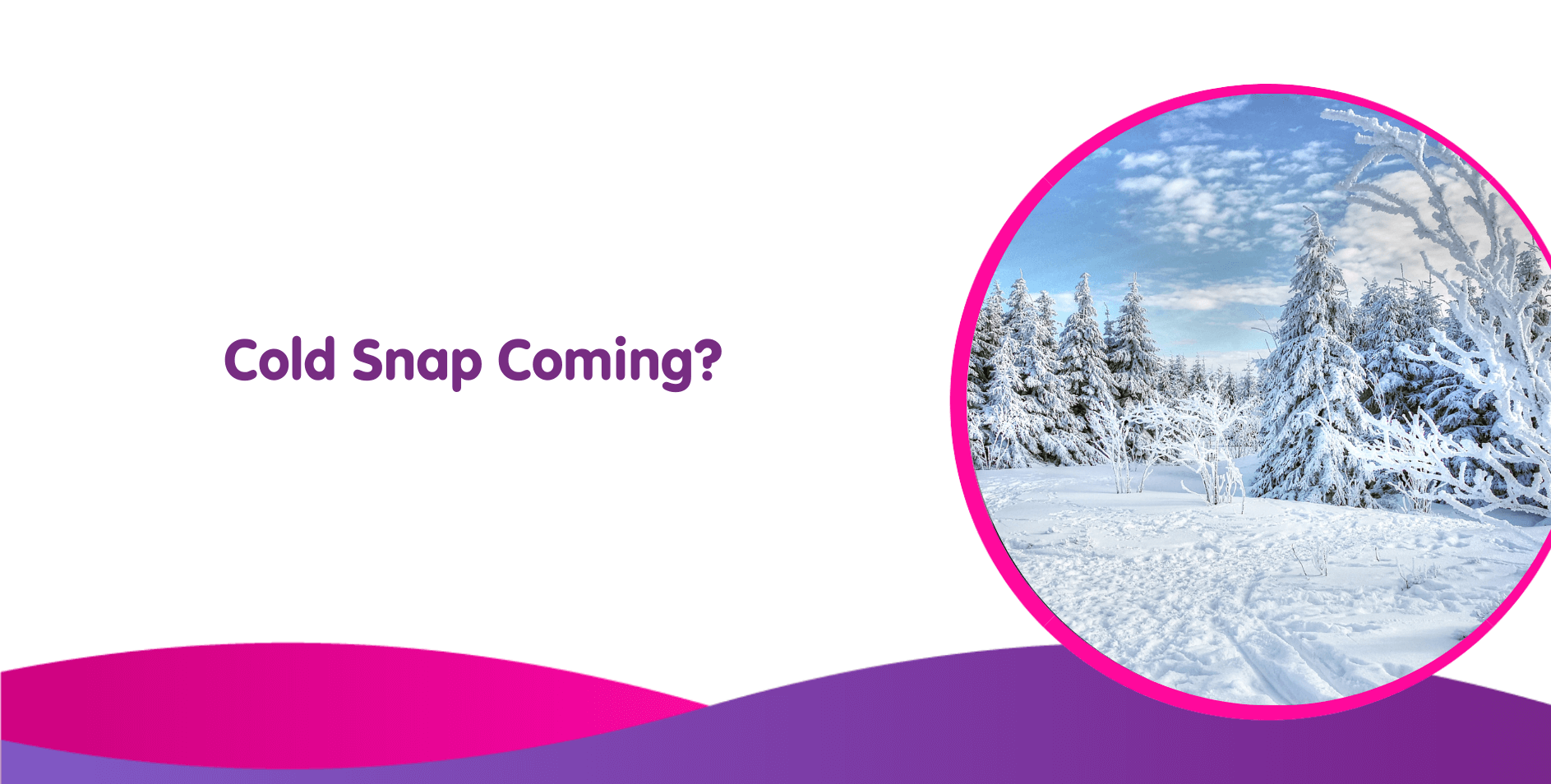 As we approach the heart of November, meteorologists are sounding the alarm for an extraordinary weather event: a severe cold snap set to engulf our region starting this Saturday, November 25th.
Often dubbed "The Big Freeze," this meteorological phenomenon is expected to bring low temperatures, challenging even the most seasoned winter veterans.
Can your current boiler cope? Get a fixed price online now for a new boiler and stay warm this winter!
Get an online fixed price in 20 seconds:
What kind of fuel does your boiler use?
What's Happening in the Sky?
Understanding the science behind this cold snap is crucial. A potent Arctic blast, caused by a dramatic plunge in the jet stream, will allow frigid polar air to spill southward across large swathes of the country. This phenomenon, known as a "polar vortex," is not just a buzzword but a stark reality we're about to face.
What the met office says – Saturday 25 Nov – Monday 4 Dec
Direct from the met office – "The early part of this period sees colder air continue to sink south, likely reaching all parts of the UK by the end of the weekend, perhaps with the exception of the far southwest. Wintry showers, and strong winds are likely into northern and eastern areas, with the risk of overnight frosts increasing through the weekend. Into next week, an east-west split in weather conditions is most likely."
"The west will have more chance of seeing, milder conditions; cloud, with patchy rain and drizzle, while further east, colder, drier and brighter conditions with blustery wintry showers will likely persist. It is uncertain how prolonged this cold spell with be, but likely that through this period, milder, more unsettled conditions from the west will gradually replace the colder air."
Temperatures to Plunge!
While this is no beast from the east, forecast models predict a staggering drop in temperatures, with some areas bracing for lows not seen in decades. The mercury is expected to plummet, making this cold snap a potentially record-breaking event. Daytime highs might struggle to climb above freezing in many locales, with night-time lows plunging into the bone-chilling territory.
Homeowners, Take Note!
This isn't just a matter of adding an extra layer of clothing. Homeowners are advised to take immediate precautions. Ensure your heating systems are in prime working order, insulate pipes to prevent freezing, and check your home's insulation. Remember, a well-prepared home can mean the difference between a cosy retreat and a winter nightmare.
A Time for Caution and Preparedness
While the awe of a winter landscape can be enchanting, this cold snap calls for heightened caution. Icy conditions can lead to treacherous roads, increasing the risk of accidents. It's imperative to winterize your vehicles, stock up on essentials, and, if possible, avoid unnecessary travel.
Stay Informed and Stay Safe
In the face of such extreme weather, staying informed is key. Keep abreast of the latest weather updates, heed advice from local authorities, and prepare for what might be one of the coldest periods in recent memory. Remember, knowledge and preparation are your best defences against the harsh elements.
As "The Big Freeze" descends upon us, let's meet it with readiness and resilience. Stay warm, stay safe, and let's weather this together.