Ideal F2 Fault Code Meaning, Causes & How To Fix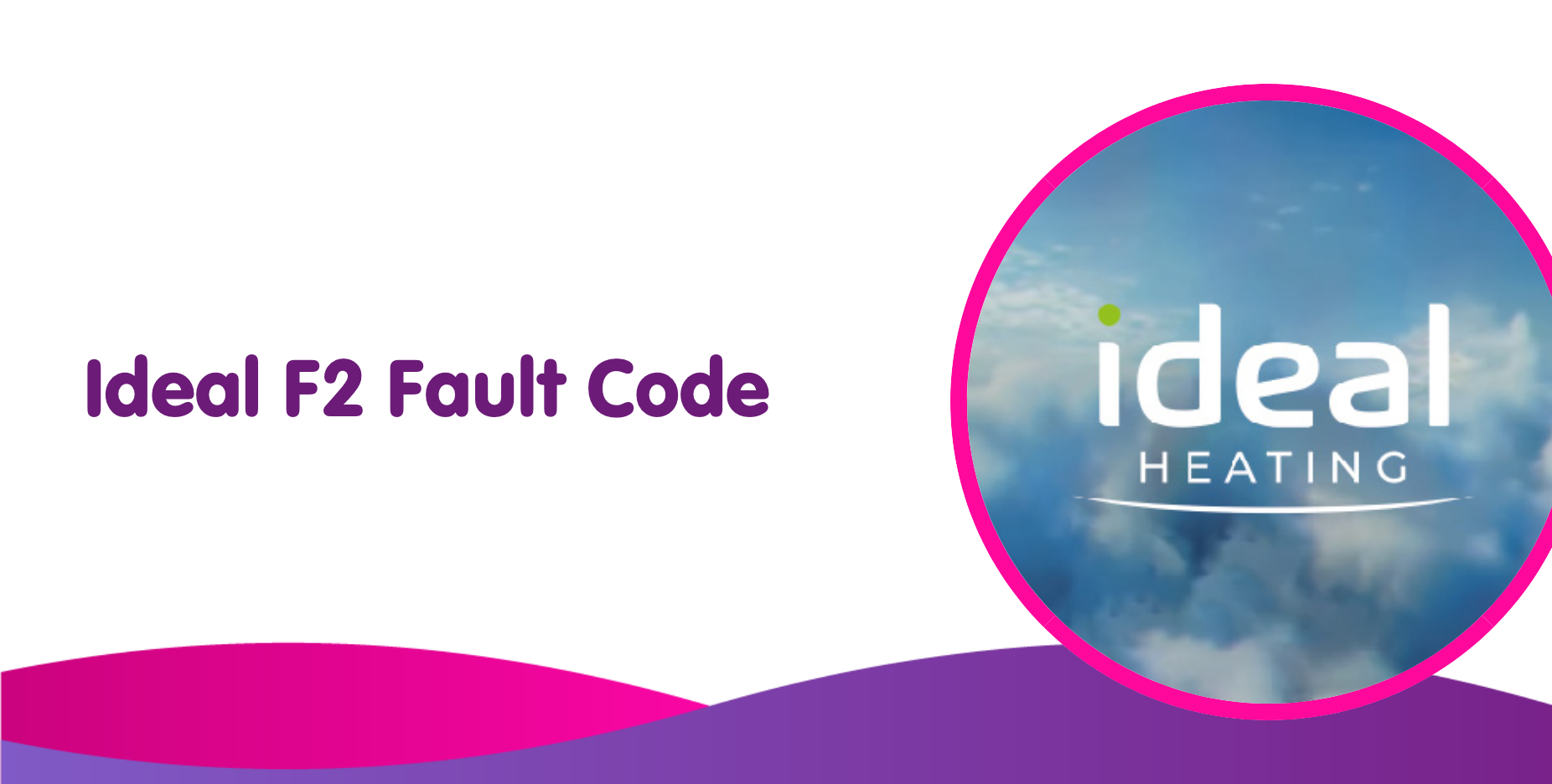 What is the Ideal F2 Fault on a boiler?
Ideal F2 fault code is not uncommon, and Ideal have simplified the meanings of the code to "Flame Loss". As this relates to a problem inside your Ideal boiler, then you must ensure that you do not open the boiler yourself and you call a Gas Safe engineer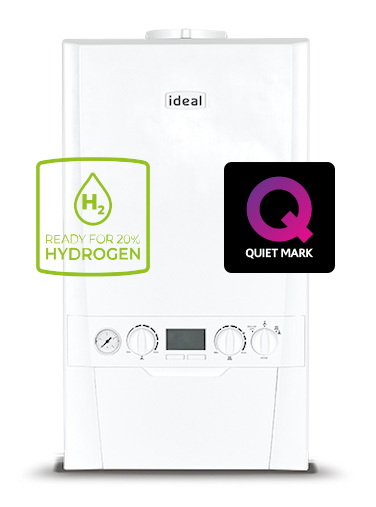 F2 Ideal boiler fault codes are used to indicate that the boiler may not be safe to use. These include but are not limited to:
Malfunctioning gas valve
Faulty fan
Flue obstruction
Mains gas supply problem
Here is what to do if you are getting the Ideal boiler f2 fault code. As this is likely a gas problem, unless you are a Gas Safe engineer you must not try and fix your boiler if you need to remove the outer casing. This could cause more problems or even worse gas leak or explosion.
If your boiler is over 10 years old, it may be time for a new one. Find out where the new Ideal logic ranks in our best combi boiler review here.
Get an online fixed price in 20 seconds:
What kind of fuel does your boiler use?
What to do when you receive the Fault Code F2 for Ideal boilers
These Ideal boiler problems are very difficult to resolve. A Gas Safe boiler engineer will need to check your Ideal boiler F2 fault code.
This means that the boiler failed to ignite the flame necessary to heat the water for another reason. This is not the same as an L2 fault. This means that the boiler was unable to ignite the flame.
It houses the printed circuit board (PCB), which acts as the control center for your boiler. Before the next stage can begin, each stage must be confirmed.
It will not confirm a stage if it isn't able to (e.g. The fault code will be displayed and your Ideal boiler will cease to work if it cannot confirm a stage (e.g.
This is known as "locking out" and ensures that the boiler does not heat up if all components are in working order. This could cause boiler damage or even an explosion.
Getting an Ideal boiler service every year can really help to ensure your boiler is running at its best and stop any unwanted error codes.
Ideal Logic F2 Fault Code Causes
Your Ideal F2 fault code could appear on your Logic boiler for many reasons. These fault codes are indicative of a need for an inspection of your central heating system and boiler.
An F2 fault code can be explained by a Gas Safe engineer. Do not attempt to disassemble the boiler yourself.
Let's now discuss the most common causes of the Ideal Logic F2 fault codes.
Faulty or Stuck Gas Valve
We'll start by talking about gas valves, as they are the main reason why the F2 fault code appears in Ideal Boilers such as the Logic Plus and Logic Plus.
First, your boiler engineer will check to make sure the gas valve isn't stuck. The gas valve will not turn if it becomes stuck. This will prevent the burner or pilot light from receiving the fuel it needs. Your boiler will display an F2 fault code once the flame has gone out.
Sometimes an engineer can fix a stuck valve. A stuck valve might not be possible to fix by an engineer. The replacement Ideal boiler will run around £2,000.
Other faults that could affect gas valves include loose or damaged wiring.
Contact a technician to learn more about repairing your gas valve.
Faulty Fan
A draught is the flow of air produced by the boiler fan. The draught pulls harmful waste gases out of the flue pipe to ensure they don't buildup on your property.
A dangerous boiler may not be able vent its toxic fumes if it has failed fans. If the fan stops working, it can cause the boiler to stop functioning. If the fan stops working, the boiler will turn on.
An engineer can inspect your fan if it isn't working correctly. You can also find our complete guide on boiler fan problems.
Build up of flue gases
Ideal boiler F2 fault code will be displayed on a boiler that does not have a solid airway to allow flue gases to escape. The lack of oxygen can cause flame loss.
Flue gasses buildup could be a possible cause. If the flue is horizontal (through a roof), and there are no guards, this is most common. This allows debris (leaves, etc.). This could block the flue.
A Gas Safe engineer can help you determine if it is true. To determine the cause, they will inspect the fan and flue.
Incorrect Gas Pressure
Gas pressure will affect the strength of your boiler's flame. A gas pressure of too low should be avoided. The flame will not go out if the gas pressure is too low. If the gas pressure is not correct, your Ideal boiler will display an F2 fault code.
A qualified Gas engineer will check the pressure of the mains gas meter and determine the cause of the problem.
Gas supply problems
You may lose your mains gas supply. If you have any other issues with your gas appliances, it may be necessary to contact the gas company.
Your regulator could freeze during winter months, which could cause a problem. Gas flow will be affected and the Printed Circuit Board will issue a command to the boiler for safety lockout mode to be turned off.
How to fix no flame inside a boiler
Boiler flame loss can be caused by a problem with the gas supply or other issues that make it unsafe for the boiler's safe operation. It is essential to identify the cause of flame loss before you can reset the boiler.
Gas Safe Heating engineers can help you if your boiler is causing flame loss.
How can you fix the ignition lockout on an Ideal boiler?
Low gas pressure, carbon buildup, and other factors can all cause ignition or boiler lockouts. It is crucial to identify the cause of ignition lockouts. A Gas Safe boiler engineer should investigate the problem. Many boilers can be repaired or replaced with minimal effort.
How can I reset my Ideal boiler?
Resetting the boiler is necessary to fix fault codes and get it back in working order.
To reset the mode control, turn the knob. It will then return to its original settings.
The boiler will start the ignition sequence after you have turned the mode control knob.
Once you've completed the steps, the boiler won't turn on after they are complete. The F2 error code will continue flashing and you will need to get in touch with a gas engineer right away.
Does the Ideal F2 fault code mean I need a replacement boiler?
This Ideal fault code indicates that your boiler problems may be more expensive than buying a new boiler replacement. These problems could also affect your central heating system, hot water, and boiler. This could impact your comfort and peace-of-mind.
Getting a boiler replacement may seem like a lot but is often a very easy and simple process. You can look into boiler installation as well to understand what the process of it is.
Get the latest new boiler costs online with Boiler Central now and get a fixed price quote in under 20 seconds with no personal details.