Can a Plumber Install a Boiler in the UK?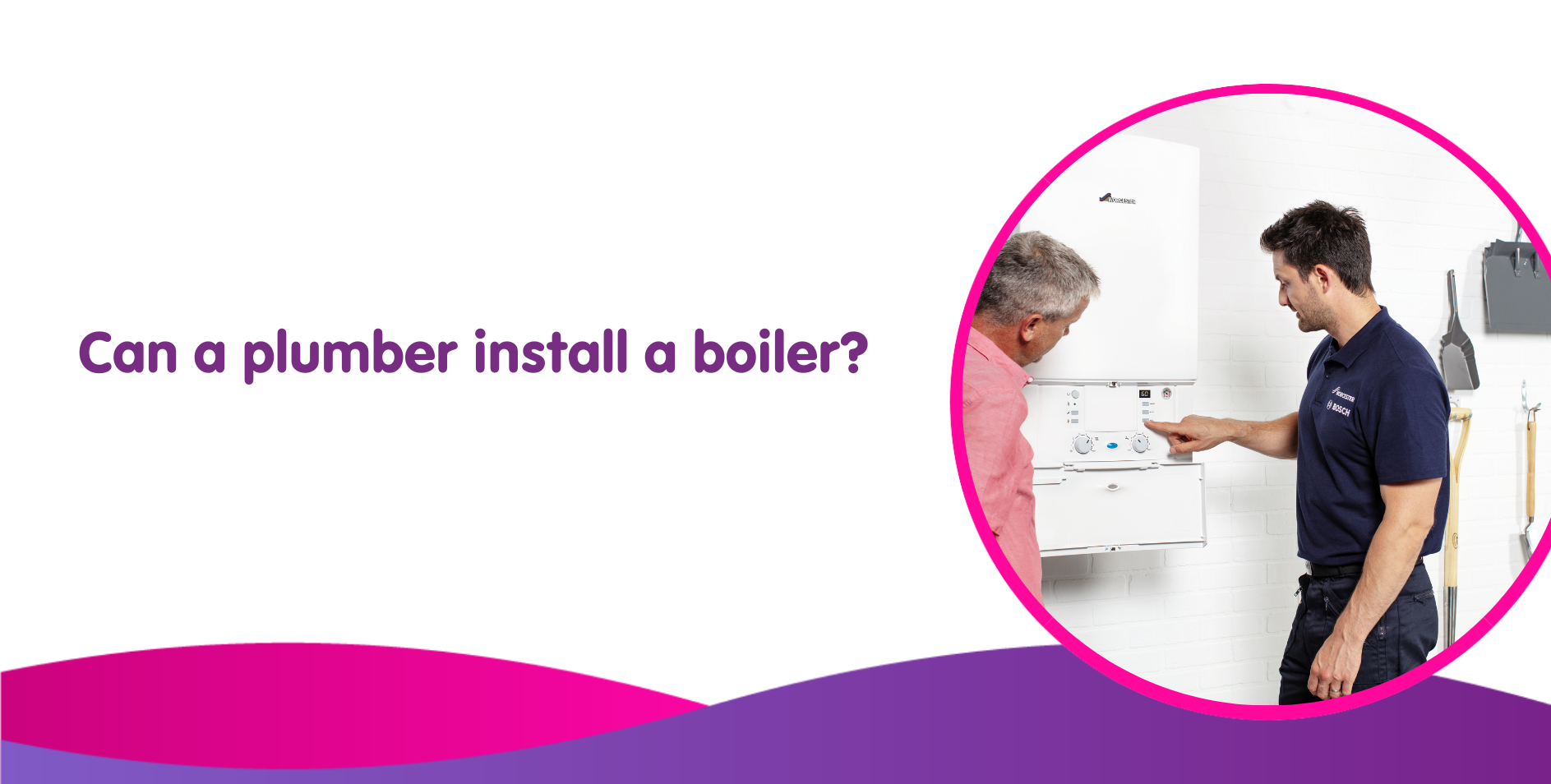 In the United Kingdom, the correct installation of boilers by plumbers and heating engineers is of the utmost importance when it comes to ensuring the ultimate safety, efficiency, and compliance with regulatory standards when a new boiler is fitted.

There's loads of boring stuff to delve into, like the specific regulations, qualifications, and permissions required for plumbers to carry out boiler installations in the UK.
But essentially, a plumber can install a boiler if they have the right legal qualifications, such as being Gas Safe registered.
Read all about boiler installation here.
Get an online fixed price in 20 seconds:
What kind of fuel does your boiler use?
Can a plumber install a gas boiler?
No. A plumber can't install a gas boiler but they can fix radiators, leaking central heating pipes and other parts that don't involve amending the gas boiler.
This is different if the plumber is Gas Safe registered; this allows them to be able to install a gas boiler in your home.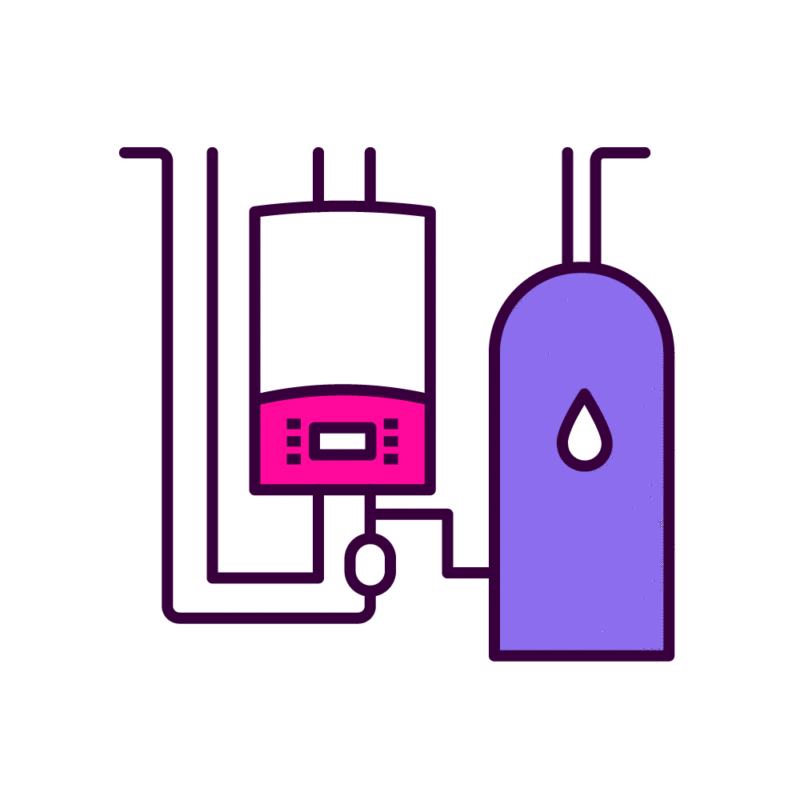 Essentially, this makes them qualified heating engineers, and they would likely let you know that they cover plumbing and heating prior to any boiler installation taking place.
If you are unsure, ask; they must be able to show you their Gas Safe card or check online at the Gas Safe Register.
Can a plumber install an oil boiler?
No. A plumber can't install an oil boiler if they are not qualified.
However, a plumber could install a boiler if they are OFTEC registered. Again, they are basically plumbers and heating engineers specialising in oil boilers. Many heating engineers can also fit oil and gas boilers as well as fix your toilet!
Again, you can check the OFTEC register to see if the plumber who installs your boiler is qualified or not.
Can a plumber install an electric boiler?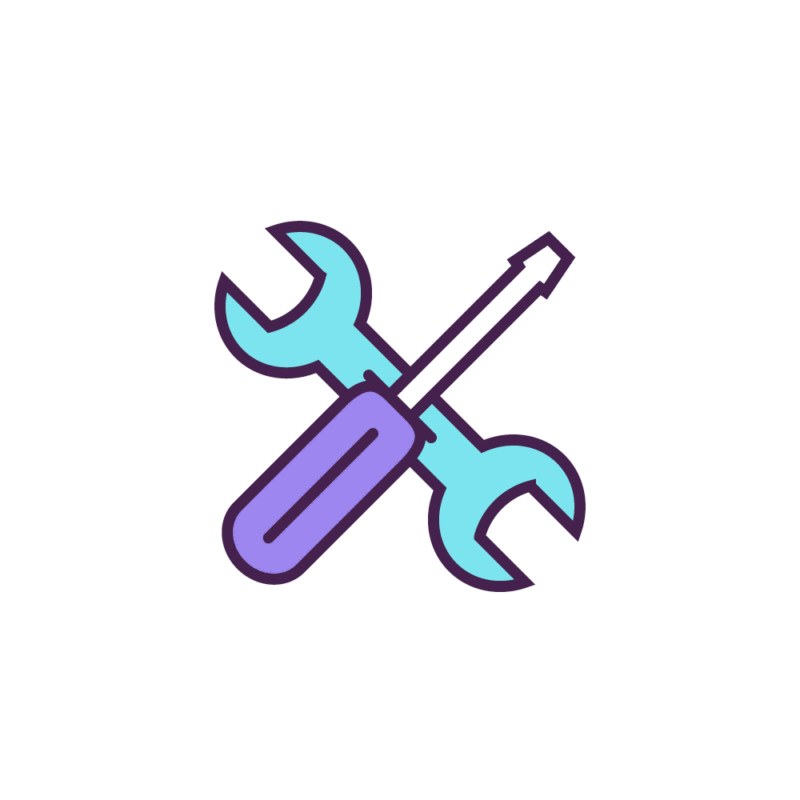 Yes, a plumber can fit an electric boiler, and there are no qualifications required to do so, but knowledge of electricity and wiring systems would come in handy.
As there are no qualifications required, you could actually install an electric boiler yourself if you know how to wire it up and connect the pipework.
When using a heating engineer or plumber to fit a boiler, here are the regs they must follow and why:
Get an online fixed price in 20 seconds:
What kind of fuel does your boiler use?
Understanding Boiler Installation Regulations
When it comes to installing boilers in the UK, it's important to think about certain strict guidelines and legal requirements that are required for this process. The regulations set in place are mainly for the safeguarding of individuals, properties, and the environment.
Licensing and Qualifications for Plumbers
In the UK, plumbers must hold the correct certifications, such as Gas Safe registration, to handle domestic and commercial boiler installations.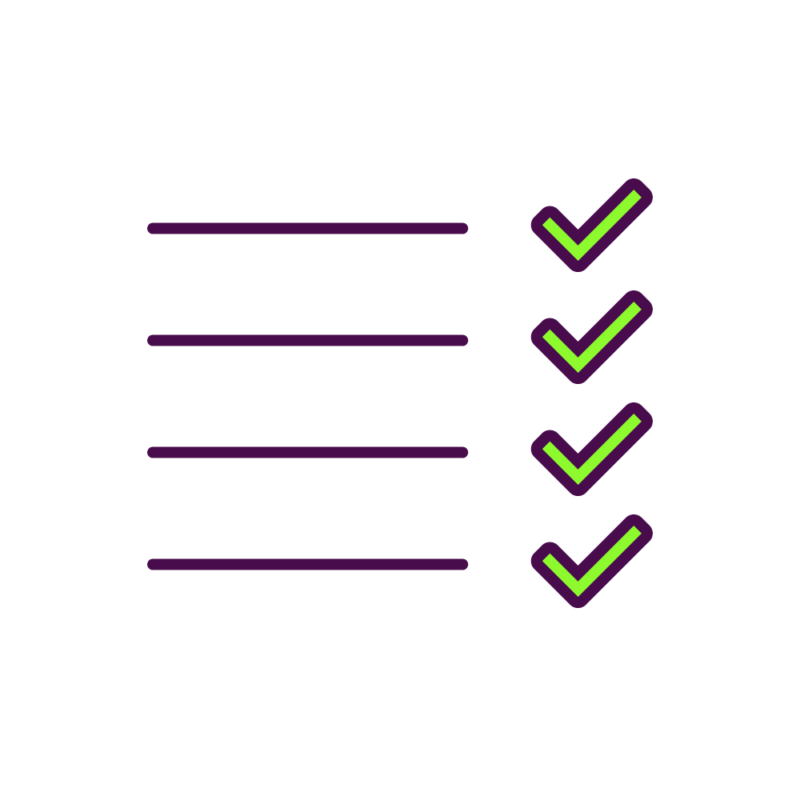 These highly regarded certifications make sure that the individual possesses the necessary skills and knowledge to work on gas-related appliances.
Think about it – water, electricity and gas all in one place, sounds like a disaster waiting to happen. Therefore, it can be very dangerous to do these tasks without being gas safe so we would advise to check if your plumber has one before installing the boiler.
Gas Safety Regulations in the UK
The Gas Safety (Installation and Use) Regulations (1998) play a pivotal role in monitoring and ensuring the safe installation and use of gas appliances, including obviously, gas boilers.
Following these thought and and considered regulations is required for all gas-related work.
Read more – how much does a plumber charge to install a boiler
Get an online fixed price in 20 seconds:
What kind of fuel does your boiler use?
Permitted Boiler Installation by Plumbers
Plumbers with the necessary qualifications and certifications are vital in order to install boilers in the UK. However, bear in mind that it's imperative that they comply with safety regulations and possess the competence to complete even the most complex boiler installations such as changing conventional boiler to a combi boiler that meets the required standards for your safety.
Types of Boilers Plumbers Can Install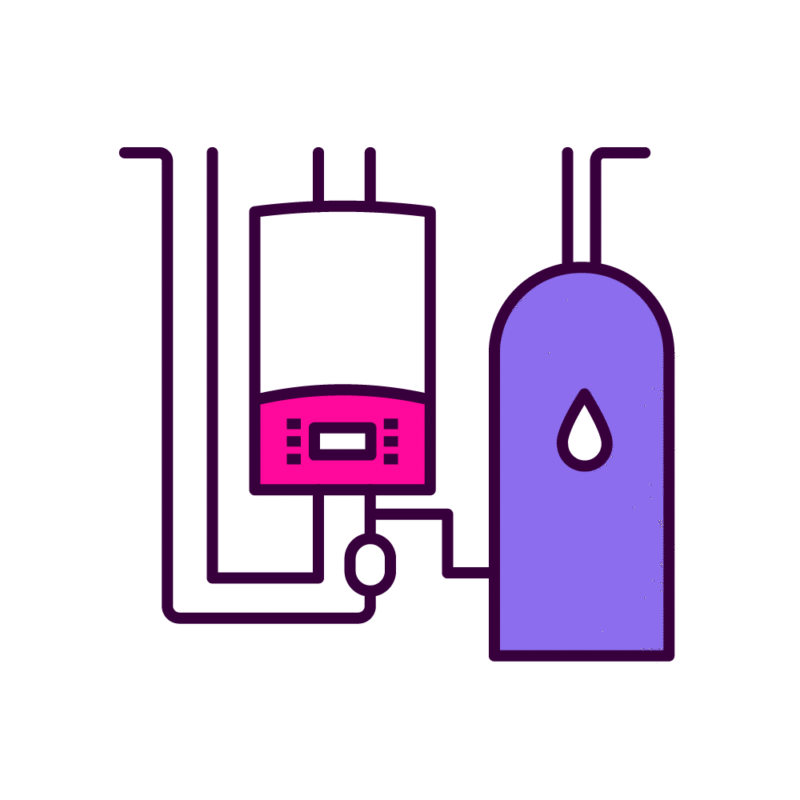 Plumbers who are Gas Safe registered are allowed to install various types of boilers, including combi boilers, system boilers, and conventional boilers, provided they follow safety protocols and manufacturer guidelines in order for them to do a safe and reliable job.
Certified Installations and Compliance
Not only are there building regulations to consider for heating engineers and plumbers, many boiler installations must comply with manufacturer specifications too to meet industry standards to make sure of everyone's safety.
Using only certified parts from the manufacturer and following specific guidelines is all part of the process, ensuring that the job is done to a quality standard.
Get an online fixed price in 20 seconds:
What kind of fuel does your boiler use?
Building Regulations for Safe Boiler Installation
As we have outlined, building regulations also play a vital part in boiler installations. Plumbers need to ensure that the boiler installation works to these regulations, especially with the ventilation, flue placement, and safety measures.
If these points are not followed, the boiler replacement would be at high risk of going wrong.
Responsibility of Plumbers and Homeowners
Both the plumbers and homeowners have huge responsibilities in the installation process. Plumbers must follow regulations in order to do the job correctly, and homeowners should ensure they hire qualified professionals for the job.
Consequences of Non-Compliance
Not following these regulations can lead to severe consequences, including legal implications, and also risks to safety which doesn't want to be a concern when getting a new boiler. It's very important to abide by the rules for everyone's well-being.
Inspections and Certifications
After installation, inspections and certifications by qualified personnel make sure that the boiler meets safety and regulatory standards. You should also remember that after the installation, the boiler should be serviced at least once a year to avoid losing the warranty on your new boiler.
Professional Advice for Boiler Installations
Professional advice and consultations are recommended before and during the installation, to someone who has experience with installing boilers or qualified engineers to ensure everyone's well being and safety.
Importance of Hiring Qualified Plumbers
Hiring qualified plumbers is essential for the safety and the long-term efficiency of the installed boiler. Once a professional has installed the boiler, it could be advised to get hold of a boiler cover plan as a layer of protection, so the boiler can be regularly checked and made sure everything is running smoothly.
Get an online fixed price in 20 seconds:
What kind of fuel does your boiler use?
Conclusion:
In conclusion, While skilled plumbers are good at handling various aspects of water-related systems, boiler installation is a specialised task that demands a different set of skills and qualifications.
In the United Kingdom, Gas Safe registered engineers are the professionals licensed to carry out boiler installations, ensuring the highest safety standards and working with regulations.
While plumbers play a huge role in maintaining and servicing boilers, it's important to trust the installation of this critical home component to those with the appropriate training and certifications.
Your safety and the performance of your boiler depend on it. So, when it comes to boiler installation, it's best to rely on Gas Safe engineers for a job well done.
FAQs
Do I need a qualified plumber to install a boiler?
Yes, the most important thing to do when getting a boiler installed would be to hire a Gas Safe registered professional plumber to ensure a safe and legal boiler installation.
What types of boilers can a plumber install?
Plumbers can install various types of boilers, including combi, system, and conventional boilers; however, that is only as long as they follow and are subject to safety protocols.
Can I install a boiler myself?
You can not install a boiler yourself in the UK; this is both illegal and very dangerous. This is why the ideal way to install a boiler would be to get a Gas Safe, professional engineer to do the installation for you.
What happens if a plumber doesn't comply with regulations?
This is highly advised against as it can lead to legal repercussions as well as safety, ultimately, you would be at risk of both of those things, as well as the job not being completed to a satisfactory standard.
How do I ensure my boiler installation meets regulations?
Firstly, hire a qualified plumber with a Gas Safe ID card and conduct regular inspections; we would also make sure to obtain the necessary certifications from the plumber.
Get an online fixed price in 20 seconds:
What kind of fuel does your boiler use?