What Is a Limescale Reducer or Inhibitor?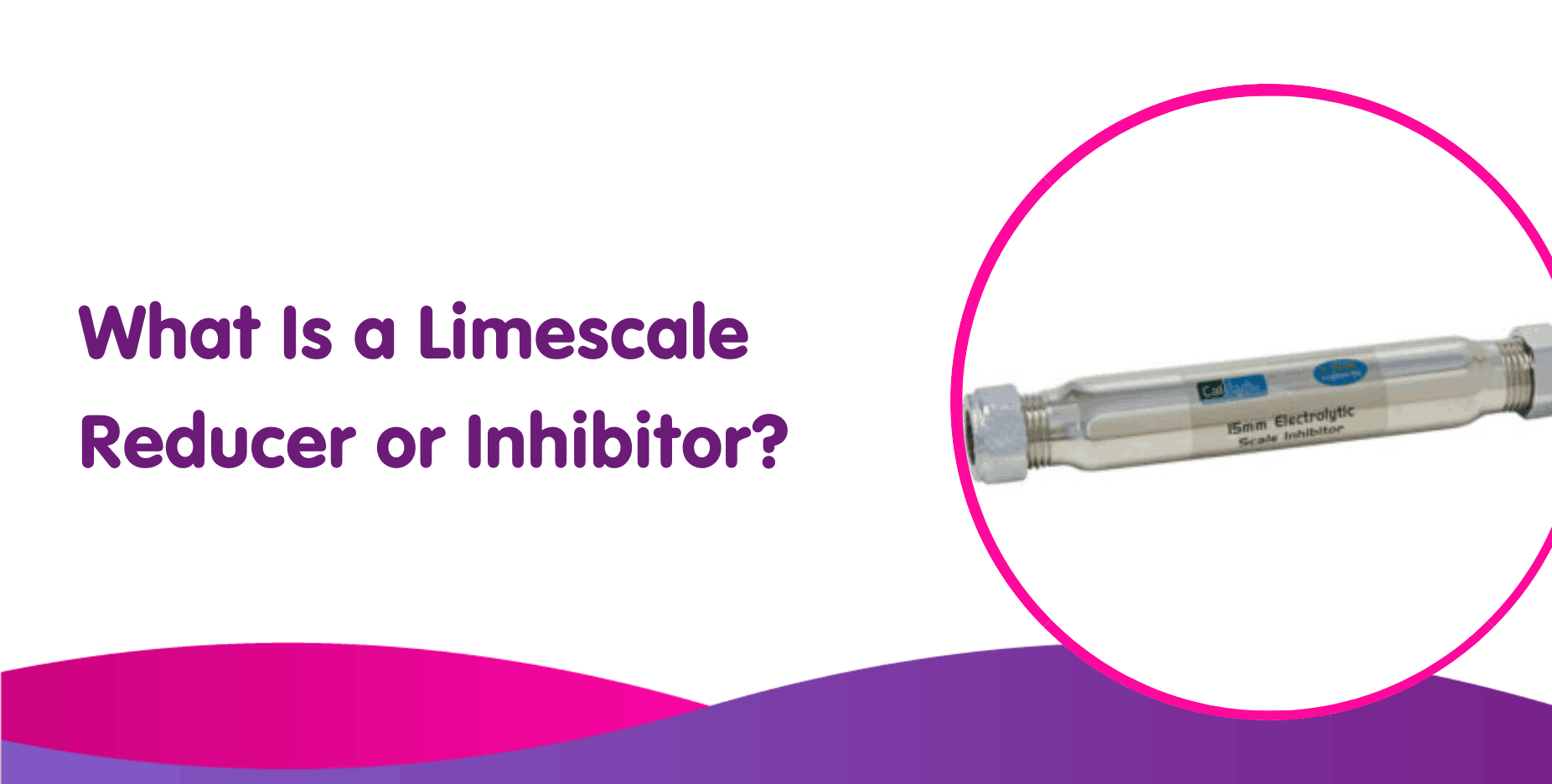 What are limescale reducers and inhibitors & how do they work?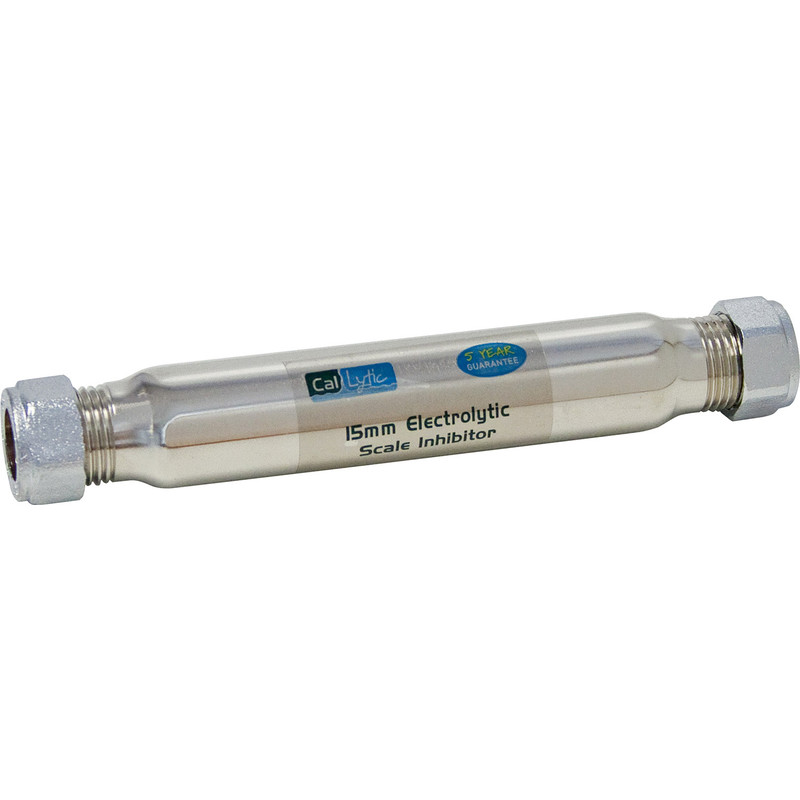 Limescale reducers or limescale inhibitors as they are also known, are a chemical treatment or device that prevents limescale buildup inside boilers. Limescale can build up on heating elements and other surfaces of a boiler and reduce its energy efficiency.
A scale reducer alters the chemical properties of the boiler's water supply, making it less likely that deposits will form. These scale inhibitors can be installed in the boiler's central heating system or added to the water's chemical treatment to maintain energy efficiency, saving you money on your energy bills.
If you buy a new boiler from Boiler Central, you can get a limescale reducer as part of your online quote.
But what are limescale inhibitors, how do they stop limescale build up & are they worth it for keeping your central heating working at its best?
Get an online fixed price in 20 seconds:
What kind of fuel does your boiler use?
How does a limescale reducer or inhibitor work?
Limescale reducers alter the chemical properties of water supply in the boiler. Limescale is a common term for calcium carbonate which is found in water across the UK and forms solid deposits in appliances that use water over time.
This can cause blockages, and buildup on components to stop them from working especially in hard water areas. There are many types of limescale removers, however, the most common ones include:
Magnetic descaling
Magnetic descaling is the process of installing a magnet device on the water pipe that runs to the boiler. The magnetic field alters the mineral structure of water and makes it less likely to form deposits and these are the most common types that you will find in homes across the UK fitted to central heating systems.
Electronic scale reducer
Electronic descaling is a technique that uses an electronic device to generate electrical impulses to stop the formation of limescale crystals.
Chemical scale reducers
Chemical descaling is the addition of a chemical treatment to the water, such as a catalyst. The chemical binds with the minerals in the water to make them less likely to form deposits.
Reverse osmosis
Reverse osmosis is a method that uses a semipermeable membrane to filter out impurities and dissolved minerals in the water. This results in purer water that is less likely to form scale.
The type of boiler and water hardness, as well as the local water conditions, will determine the method that is chosen. if you live in a hard water area, limescale protection is a must.
Which type of scale reducer is used on a central heating system?
The magnetic limescale inhibitors used for all boilers sold by us at Boiler Central are 15mm magnetic scale reducers. These fit nicely onto the copper pipes of your central heating system and are fitted at the time of installation.
Why should you use a limescale reducer?
A limescale reducer can be great for many reasons:
Increased efficiency
Limescale buildup may reduce boiler efficiency by isolating heating elements and reducing heat loss. Limescale reducers can prevent limescale buildup and help the boiler operate more efficiently, potentially reducing energy use.
Extended equipment life
Limescale can cause damage and costly repairs to heating elements and other parts of boilers and is one of the main reasons for causing faulty heat exchangers which can crack with increased limescale build up. Limescale reducers can protect your boiler from such damage and extend its life expectancy.
Lower maintenance costs
Cleaning and maintaining a boiler regularly can be expensive and time-consuming. Limescale reducers can be used to reduce the frequency and duration of maintenance tasks. This could potentially save money over the long term.
Water flow and pressure can be improved
Limescale buildup inside a boiler can cause clogging of the pipes, which can reduce water flow and pressure. Limescale reducers can be used to prevent limescale buildup and ensure that water flows at the optimal rate through the boiler.
Improved water quality
The water quality can be improved by using a limescale reducer.
How much does a limescale reducer cost?
The cost of limescale reducers can vary depending on many factors such as the type and size of the boiler.
Devices for magnetic or electronic descaling: Prices can vary from £50 to £300.
Chemical descaling: Prices for chemical descalers vary depending on the product and size of the container. They can be as low as £10 to £50.
Reverse Osmosis: Prices for reverse osmosis systems vary depending on their size and the type of membrane.
Professional installation: You will need to add to the cost for the limescale reducer if you hire a professional. The cost of installation can vary from £50 up to £200.
Important to remember that the cost for a limescale reduction is a one-time cost, but the maintenance cost for the chemical treatment must be considered. It is always a good idea to research and compare various options before deciding on the best one for you.
If you get a boiler from Boiler Central, you can get a limescale reducer when you checkout for an extra cost.
Is it worth getting a limescale reducer?
It depends on many factors such as the hardness and condition of your central heating system, and whether a limescale reduction is worth it.
Limescale buildup in hard water areas: If you live near hard water, your central heating system is more susceptible to limescale buildup. A limescale reducer is a product that can prevent limescale buildup. This can improve the efficiency of your central heating system and extend the life of your equipment.
Recent system upgrade: To protect your investment in central heating, it is a smart idea to use a limescale remover to keep it operating efficiently.
High maintenance costs: A limescale reducer is a good option if your central heating system needs frequent cleaning and maintenance.
Water quality: Limescale can cause problems with water quality. A limescale reducer may be able to help.
Analyse cost-benefit: It is important to weigh the costs of limescale reducers, as well as ongoing maintenance and installation costs, against the potential benefits of higher efficiency and lower maintenance costs.
A professional plumber or heating engineer can assess your situation and make a recommendation.
Do you get a limescale reducer with a new boiler as standard?
A limescale reducer does not come as standard with a new boiler. If you buy your boiler from Boiler Central, then yes, you get can get a limescale reducer, but it will be an extra cost.
To increase the lifespan of your boiler we would strongly suggest that when you fit a new boiler you invest in a limescale reducer, especially if you live in hardwater areas.
FAQS
Who can fit a limescale inhibitor?
If you are wanting a limescale inhibitor fitting and you have a gas boiler then you will need a suitably qualified heating engineer to ensure that the job is done properly. If you are getting a new boiler, then the fitter will install the limescale inhibitor at the same time. They will also have cleaned your system first with a chemical flush and
Should I fit a magnetic filter with a limescale reducer?
Yes, a magnetic filter will not only help keep your system clean on top of your limescale reducer from sludge, rust and other debris. This is different as these can cause more issues than limescale as these debris are much bigger and affect the efficiency of your central heating system. This will also help lower energy bills and make your boiler last longer.
Does a combi boiler need a scale reducer?
Yes, fitting a scale reducer to your central heating system, if you use a combi boiler, is a very good idea, as it will protect the internal parts of the combi boiler such as the heat exchanger, diverter valve, and flow thermistors. If you are spending money on the best combi boiler then you want to ensure that these are particular areas that are in contact with the water in the system are protected where the calcium carbonate can build up.