EPH Combipack 4i CP4i Smart thermostat review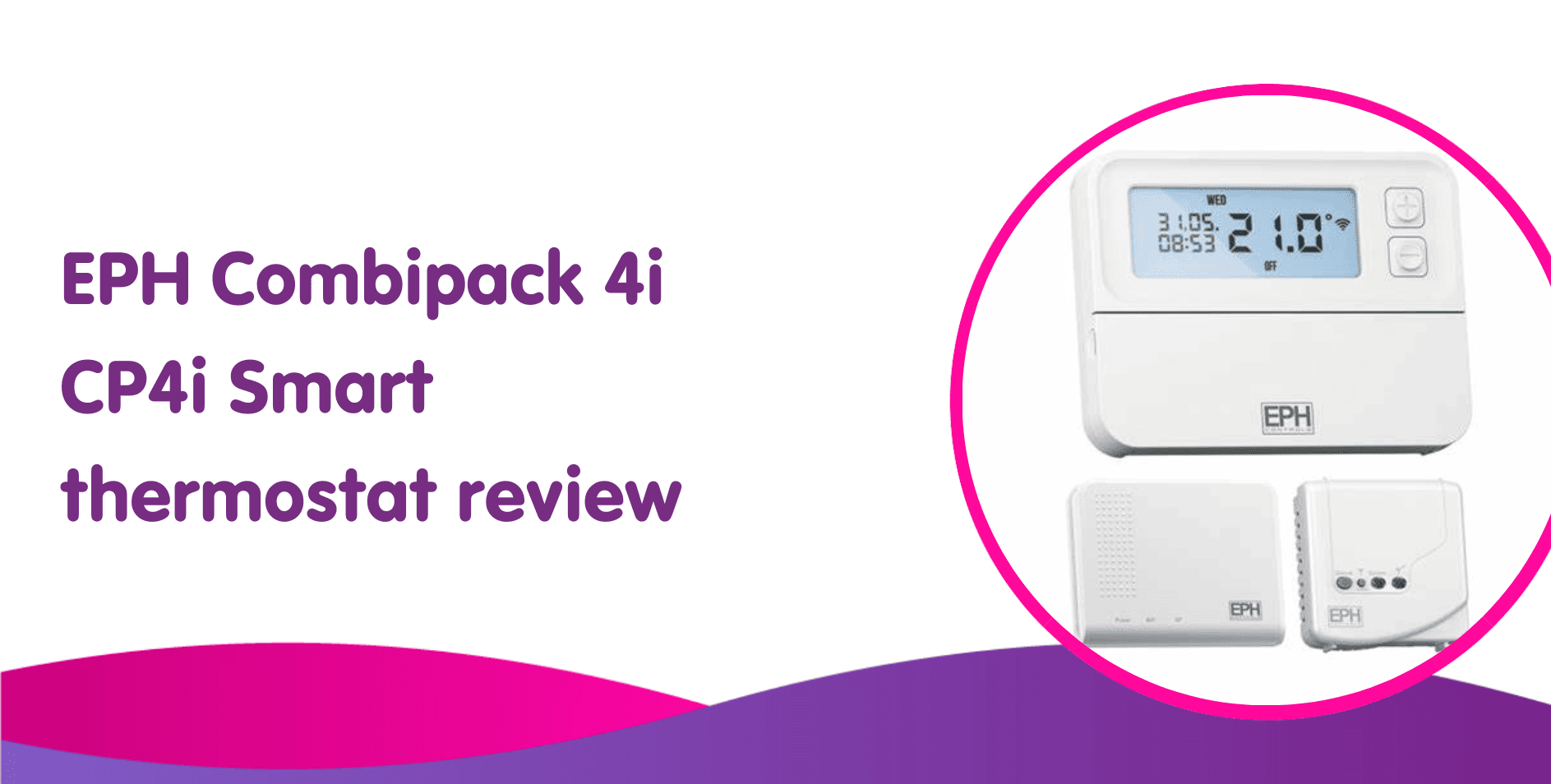 EPH Combi pack 4i CP4i Smart thermostat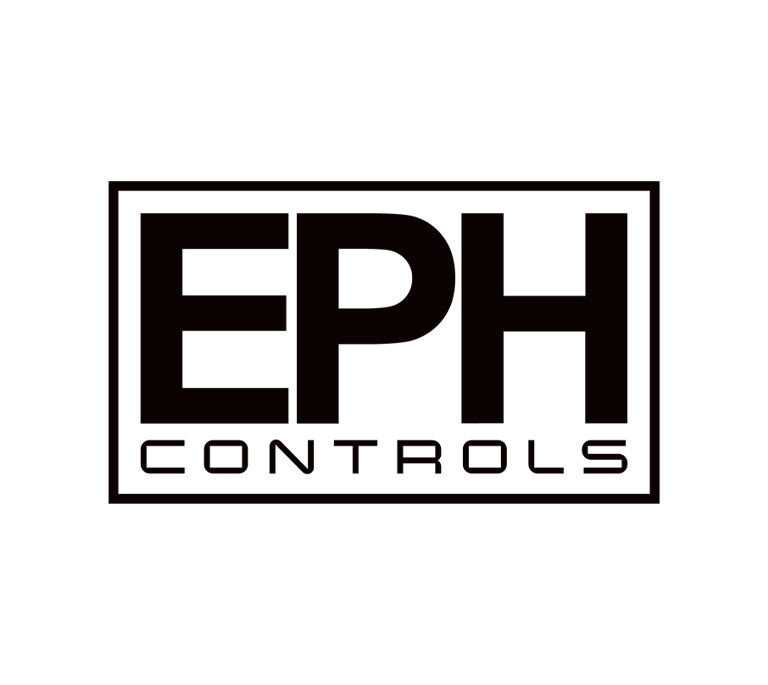 From the people who specialise in boiler controls at EPH comes their latest smart thermostat. Technology and simplicity are combined in the EPH CP4i Smart thermostat.
For ease,with the EPH Combipack 4i thermostat, receiver, and gateway are pre-paired at the manufacturer to speed up and simplify installation therefore you may manage your heating system at any time and from any location using the EMBER App.
You can get this thermostat with all our new boilers online now.
Get an online fixed price in 20 seconds:
What kind of fuel does your boiler use?
EPH Controls – CP4i OpenTherm Smart Thermostat
The EPH CP4i is an easy-to-use digital RF* programmable room thermostat and receiver that can control one or more heating zones (with additional CP4 thermostats).
This OpenTherm-compliant programmable thermostat provides all of the functionality of the EPH Combi Pack 4 plus the ability to control your system via your smart device using EPH Control's Ember app (supplied EPH GW03 Gateway connects wirelessly to your broadband router and communicates with the thermostat).
Read more about OpenTherm here
*controls heating systems over radio frequencies
What's included?
GW03 Gateway
Power Supply
RFRP-OT Thermostat
RF1A-OT Receiver
Instructions
2x AA Battery
You might wonder, what is a smart thermostat?
Other names for smart thermostats are communicating or connected thermostats. According to your daily schedule, the weather, and your heating and cooling needs, you can configure and automate temperature settings for your heating system. Some Wi-Fi thermostats offer these additional capabilities, but not all do.
The average homeowner can expect to save around £120 each year by using a smart thermostat depending on how you use it.
Why not stick with a conventional or manual programmed thermostat?
Smart thermostats can identify trends in a home and change the temperature to reflect whether a home is occupied. When no one is home, this enables a reduction in heating and cooling expenditures so if you are considering the best combi boiler to keep costs down, then why not invest in one of these?
You can monitor your energy use using smart thermostats.
Use a smart WiFi thermostat to monitor your energy usage. Utilising real-time data, a smart WiFi thermostat enables you to monitor your energy usage and adjust your heating system directly.
Controlling Your EPH Smart Thermostat from a Distance
With a smart thermostat, you can manage your thermostat remotely from any location, including your couch, a train, or while travelling.
You have complete control of your heating system directly from the comfort of your home
With multiple ways to use voice control on your heating system, this smart device can support Amazon, Google and Alexa, or you can control it through the Ember App.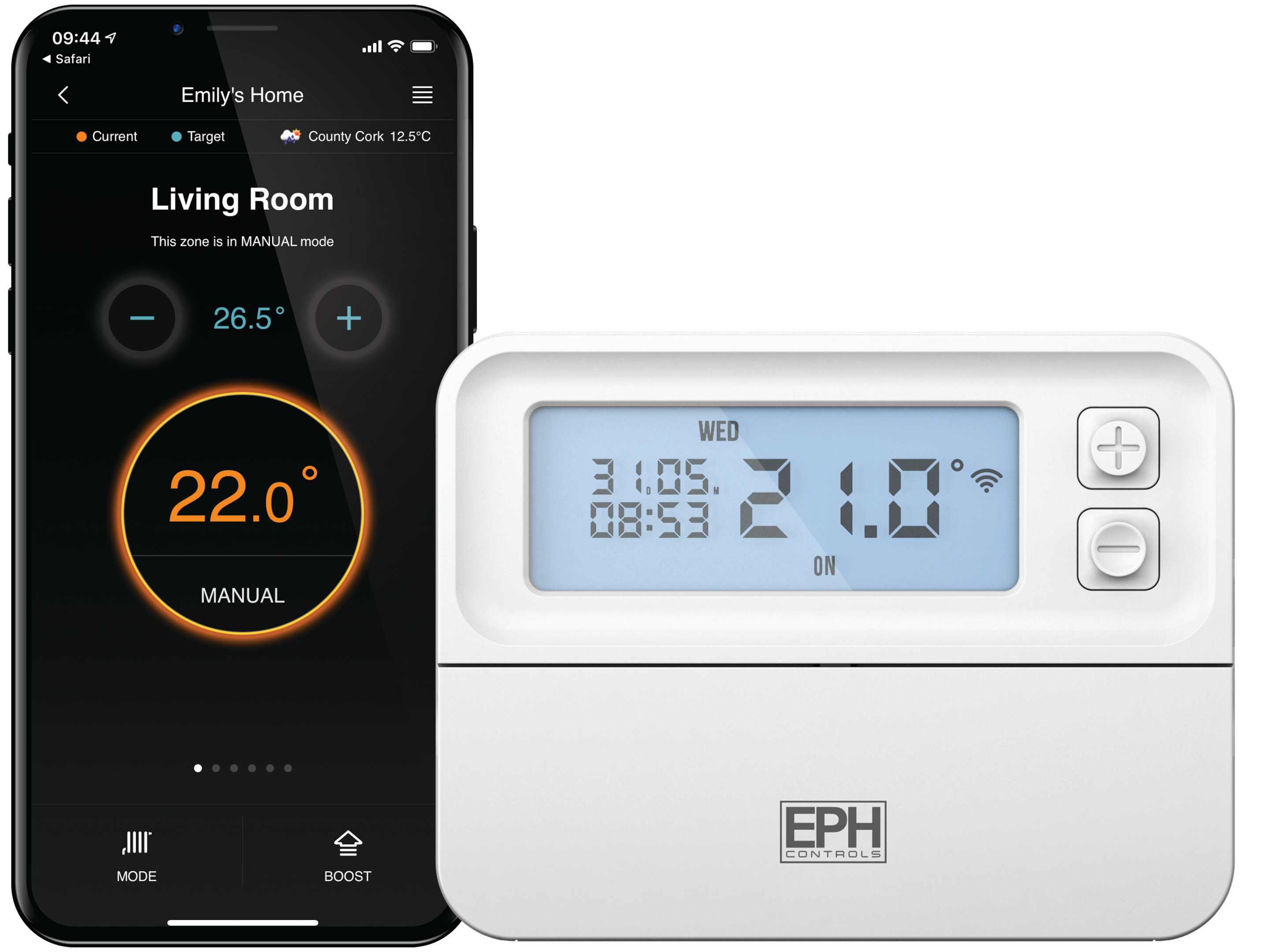 If you are returning home early or want to prepare your home to be comfortable when you get back, you may log into your thermostat app and change your heating and cooling plans for the day.
If you are going on holiday, you can modify your cooling schedule to make the house more pleasant. You'll be able to save money with these thermostat settings.
How to connect your EPH Combipack 4i smart thermostat to Alexa:
To connect your EMBER Smart Thermostat to the Alexa Skill
First, use the EMBER App to connect your devices to the internet.
Then open the Alexa App to find the EMBER Smart Thermostat Skill
After that, enter the Skill and click the "ENABLE" button. The authentication page will pop up.
Enter the username and password of the EMBER App.
On completion, click Discover on your device. Alternatively, you can say "Discover" to Alexa.
After discovering the device, you will find your EMBER device name in Alexa App.
You can now control your EMBER Smart Thermostat by speaking the following phrases to Alexa:
"Alexa, turn on the bedroom."
"Alexa, turn off the bedroom."
"Alexa, set the bedroom to auto."
"Alexa, set the bedroom to 21 degrees."
"Alexa, set the bedroom to 21 degrees for 1/2/3 hours."
"Alexa, what is the temperature of the bedroom."
Why go for a smart thermostat like the EPH CP4i?
The following are some of the key justifications for selecting the most recent smart thermostat from EPH:
Installation of the gateway, receiver, and thermostat is quick and easy thanks to pre-paired RF connections.
By installing additional thermostats, you can regulate up to six zones within a home. The CP4HWOT thermostat can also be used to manage hot water.
You may use Alexa voice control to operate your heating system, check the temperature, expand zones, and do a lot more.
Make changes to your OpenTherm(r) boiler to improve performance and reduce environmental impact. OPENTHERM(r)
With only one tap on your smartphone, you can add users and manage numerous homes.
By adjusting the hot water and heating temperature and schedule, you can lower your energy bills.
You can easily control your heating system from anywhere, at home or overseas.
Flexible control via hardware or the EMBER App. You can program time and temperature up to 6 times per day.
Frost Protection
This thermostat has built-in 5C frost protection. Its pre-set temperature is 5 degrees Celsius, and it cannot be changed. To turn on the thermostat, it must be in the OFF position and below 5 degrees Celsius.
How to program your EPH Combipack 4i smart thermostat
When the thermostat is set to AUTO, it will operate in accordance with the preset times and temperatures. Every day, there are six options for you to select from, each with a temperature and an hour. It is never ON time. The temperature is the sole variable that can be altered.
By lowering the temperature, the thermostat can be programmed to switch off at a particular time. The thermostat will activate if the room's temperature falls below the set point.
Example: At 6 am, P1 should be 21 °C. At 8 am, P2 should be 10 °C. The thermostat will then check for 21°C from 6 to 8 in the morning.
Mounting & Installation Caution!
Installation and connection should only be handled by qualified personnel.
Only certified electricians and authorised service employees are permitted to open the thermostat.
If the thermostat is not utilised as the manufacturer has instructed, safety could be endangered.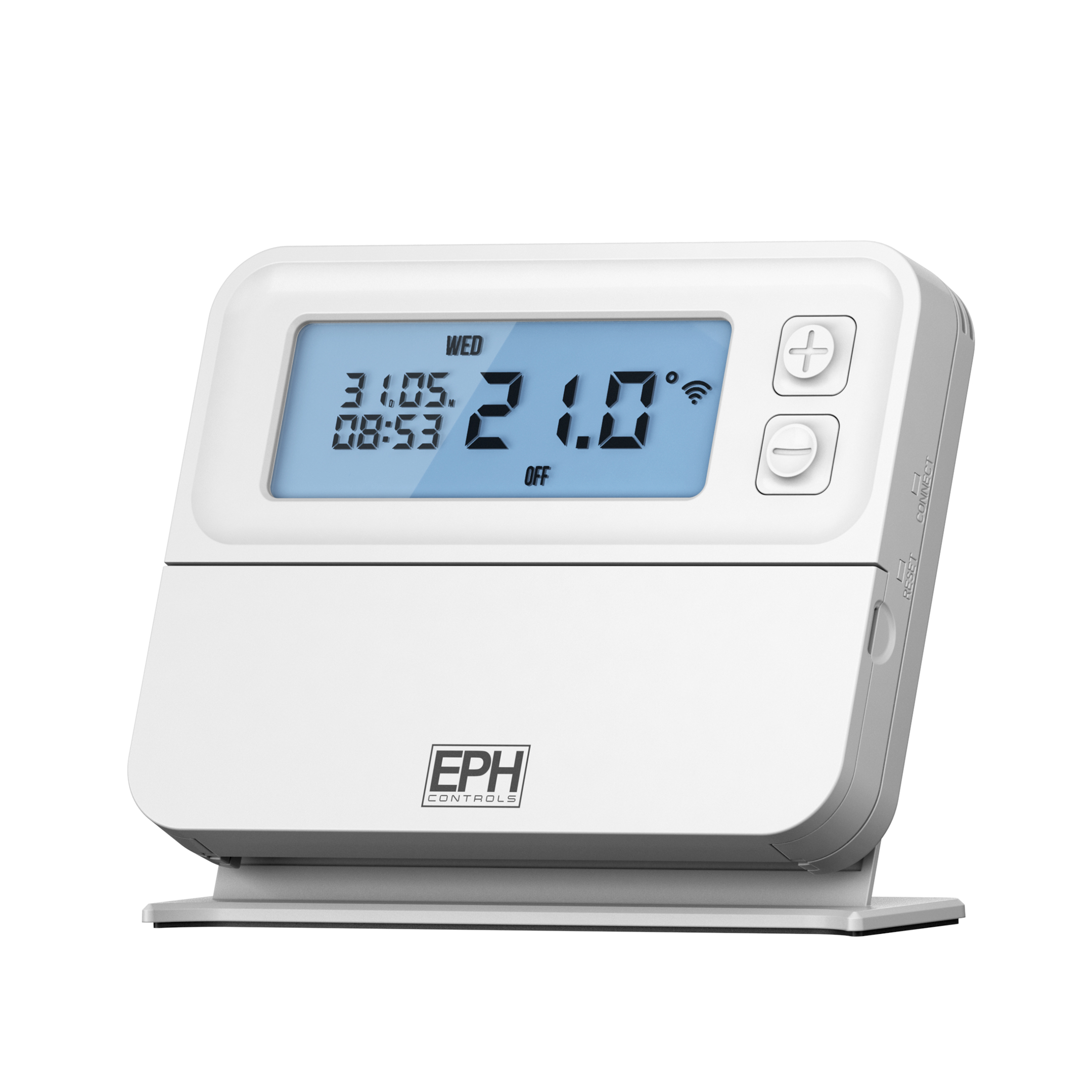 Please complete the settings as outlined in this section before setting the thermostat. These are the mounting options for your thermostat:
1) Directly mounted to the wall
2) Free Standing – Includes a stand
Mounting instructions
1) The mounting height shouldn't rise above 1.5 metres from the ground.
2) The thermostat should be mounted on the wall in the area where the heating will be controlled. It is important to choose the right location for the thermostat installation so that it can accurately measure the temperature of the room. The mounting location should be chosen to avoid direct sunlight and other heating/cooling sources.
3. Using the supplied screws, fasten the mounting plate to the wall.
4) Fasten the mounting plate and thermostat.
5) Close the flap on the thermostat. A battery compartment is located below the buttons. Apply downward pressure to the cover to remove it.
6) Put the two AA batteries in the battery compartment of the thermostat. The battery compartment should be closed.
EPH programming modes
The RFRPOT Room Thermostat can be programmed in the following ways:
Day mode, 5/2 Programming is split up into two blocks: one for Monday through Friday and another for Saturday and Sunday. There are six possible times and temperatures for each block.
In 7-Day mode Programming various times and temperatures for each day separately.
24-hour mode Programming the same time and temperature for all 7 days in a single block.
Programming Modes Every day of the week can be set up with six different timings and temperatures when the 7 D option is chosen.
Only a week's worth of programming can be done in 24-hour mode
Our Conclusion on the EPH CP4i Smart thermostat
This thermostat is:
simple to use
You can now save money on your energy bills (a smart thermostat lets you be energy-conscious without a lot of effort).
multi-functioned (programmed with multiple settings) (programmed with multiple settings)
If you enjoy playing with buttons and programmes and are fascinated by technology, then a smart thermostat is for you.
When it's time to change the filter in your air conditioner or furnace, this smart thermostat will notify you.
Everyone needs a smart device, it makes life easier.