Alpha Alpha Evoke 28kW Combi Gas Boiler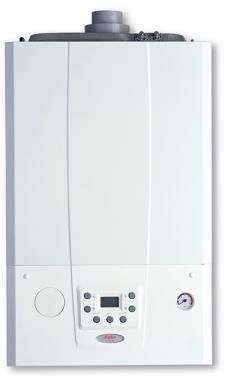 Total Cost
£1,450 - £1,950
| | |
| --- | --- |
| Manufacturer | Alpha |
| Boiler Model | Alpha Evoke 28kW Combi Gas Boiler |
| Condensing boiler? | Condensing |
| Energy Efficiency Rating | 93% |
| Energy Band | A Rated |
| LPG model/Conversion kit | Yes |
| Manufacturer Warranty | 7 Years |
| Heating Output | 26.1 kW |
| Wall Mounted or Floor Standing | Wall Mounted |
| DHW Flow Rate | 12.1 l/min |
| Total Cost | £1,450 - £1,950 |
| ERP Rating | A Heat A Water |
| Hot Water Max Output | 28.3 kW |
Alpha Evoke 28kw combi boiler review
Alpha Evoke 28kW combi gas boiler is the perfect heating unit for your small to medium-sized home, having earned an energy efficiency rating of 93% owing to its reliable and low-cost performance.
Get a fixed price quote online in under 20 seconds here
With two outputs for central heat and hot water, the Alpha Evoke 28 small combi boiler is A-rated and highly regarded for its economical use of energy that ultimately helps produce less waste, which is essential if you are an environmentally conscious household.
How can I install the Alpha Evoke 28?
Alpha Evoke 28 combi can be easily installed in your home by Gas Safe boiler engineers. Its compact size means that your engineer will be able to install it in a standard sized kitchen cupboard if you wish, but you have multiple options when it comes to location owing to your new boiler's frost protection feature.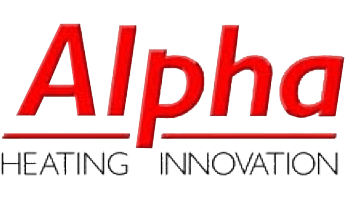 You can now place your boiler in the loft or garage without worrying it might stop working during the cold winter days.
However, before you have your boiler installed, you will need to bear in mind that there are different boiler installation and time frames depending on your home's specific needs.
There is no fixed price, as you might want to replace an old combi model, relocate your boiler, or replace a different boiler type, all of which have different procedures that can take between one and three days. If you do know what you want you can however get a fixed price online specific to your needs with Boiler Central.
Get an online fixed price in 20 seconds:
What kind of fuel does your boiler use?
How quickly can I replace my old combi boiler with an Evoke 28?
If you wish to replace an old combi model with your new boiler, this process will take the least amount of time and be the most inexpensive option. This is because your Gas Safe engineer will be able to complete installation within one day, as combi boilers have similar installation requirements.
Is it easy to change my boiler's location?
If you want your new boiler relocated within your home, you might need to set aside more time for your engineer to complete its installation. It could take up to two days to change your boiler's location because your pipework will need to be adjusted.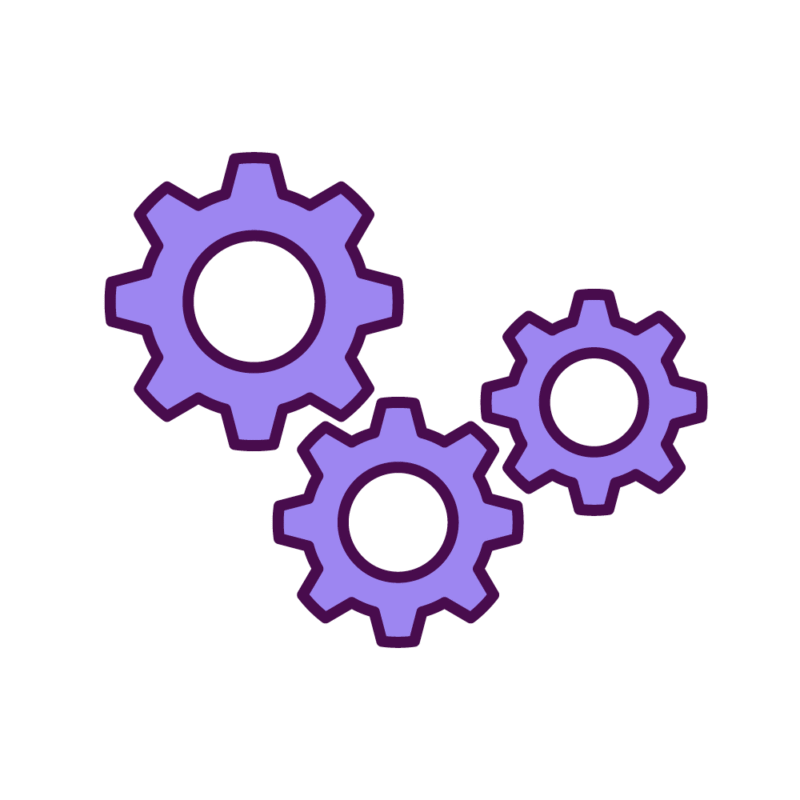 Can I replace my regular boiler with the Alpha Evoke 28kw?
You can replace a regular boiler with your new boiler, but this process will take slightly longer given your engineer needs to adjust the pipework and remove any unnecessary bulky tanks and cylinders that come with a regular boiler. Because of this, installation could take up to three days.
Will the Alpha Evoke 28 combi be suitable for my home?
When you are choosing which boiler to invest in for your home, there will be some key factors to consider whilst making your decision, such as size, outputs, and cost of running.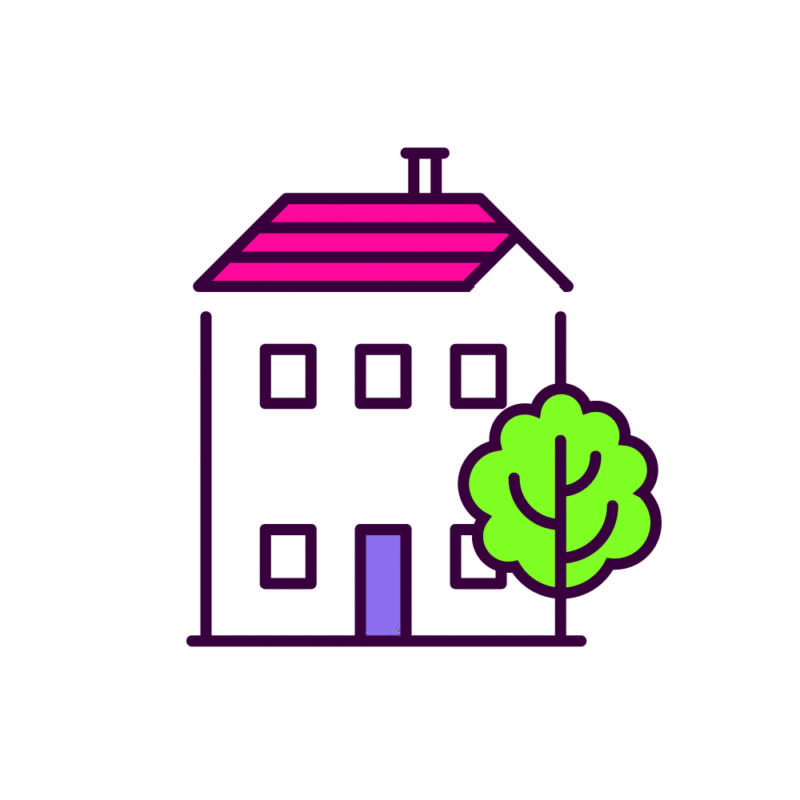 The Alpha Evoke 28 combi boiler is a great fit for small to medium-sized homes owing to its power outputs and its size as it occupies minimum space. This is why its compact size and combi boiler type make for great features while choosing the best boiler for your home size.
Moreover, its low electrical consumption is an added bonus taking into account its high reliability, efficiency, and performance. The latest technology used by this boiler enables you to save money on your household bills whilst lowering your own carbon footprint.
Will the Alpha Evoke 28 combi fit into my home?
This Alpha boiler can be wall-mounted, which makes it more space efficient in your home. It can fit into a standard kitchen cupboard, showing you just how compact this model is. Before you make your purchase, you should measure out your available space and ensure this unit can fit. It measures 712mm high, 440mm wide, and 255mm deep.
Get an online fixed price in 20 seconds:
What kind of fuel does your boiler use?
How energy efficient is the Alpha Evoke 28kw combi boiler?
This boiler's energy efficiency rating is outstanding, being at the high end of even the best combi boilers, as this model is 93% efficient. Owing to this, your bills will be considerably lower, which makes this boiler a good investment for your home.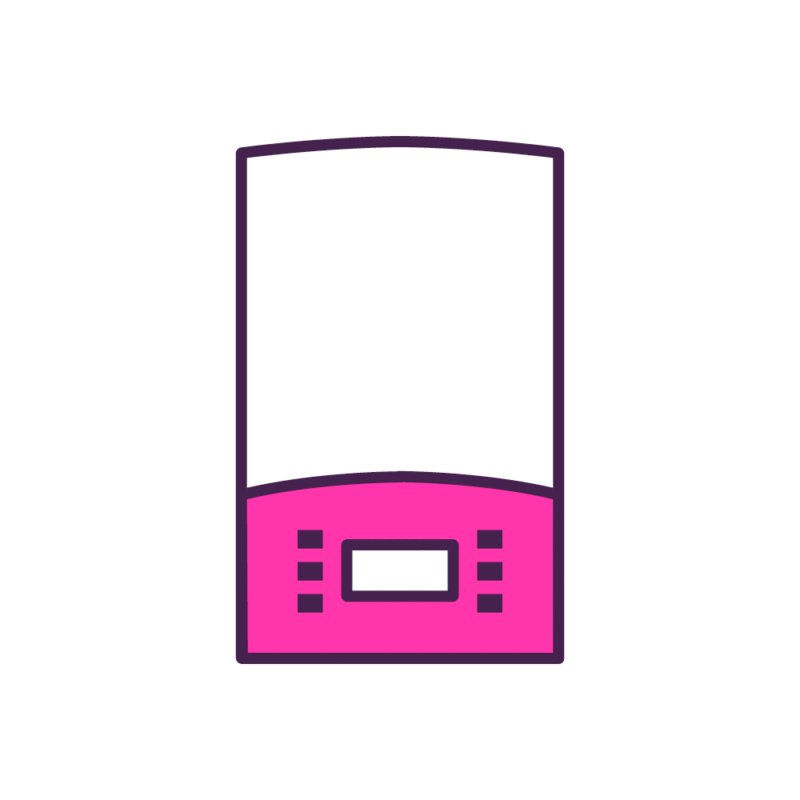 The hot water flow can reach 12.1 litres per minute on-demand, while this Alpha boiler's hot water output reaches 28.3 kW, and its central heating output reaches 26.1 kW. Overall, this unit performs very well and would be a great addition to your small to medium-sized home.
What are combi gas boilers?
A combination boiler is a single unit that supplies you with central heating and hot water through the mains water supply on demand. If you choose a combi boiler, you can avoid bulky tanks and cylinders that system boilers use which makes this an ideal option for homes with limited space. Having a combi gas boiler also means that the fuel used to produce energy on demand is gas.
What are the advantages of the Alpha Evoke 28 combi technology?
The Evoke range of boilers from its boiler manufacturer Alpha features many technological features that benefit your home, as well as facilitate ease of use from installation to servicing.
Such features are the stainless steel heat exchanger, the high-efficiency Grundfos pump and hydroblock assembly, its DHW temperature sensor, pressure relief valve connection, and one-piece cartridge diverter, amongst other tech that ensures the smooth running of your boiler through durable components.
You will benefit from great accessibility owing to the boiler's backlit LCD with push-button controls, which allow you to manage your settings and temperatures.
The must-have frost protection additionally helps your boiler function without problems during the whole year, making it even more reliable in your home.
Get an online fixed price in 20 seconds:
What kind of fuel does your boiler use?
What is a stainless steel heat exchanger?
This highly rated boiler uses the smallest heat exchanger the company has produced so far to ensure that the boiler is the most efficient through its use of condensing technology.
The choice to use stainless steel over aluminium is also notable, as this durable material facilitates recycling within the system, through which less energy is wasted and you receive lower household bills.
Is the Evoke 28kw a gas condensing combi?
Yes, the Evoke uses flue gas heat recovery technology to make it even more efficient. Condensing boilers use a process through which the stainless steel heat exchanger facilitates the recycling of exhaust gas, making the boiler up to 99% efficient in heating. This gives your home low electrical consumption and reduces carbon production, which can save you up to £310 every year.
What fuel does the Evoke 28kw use?
The Alpha Evoke 28 runs on gas supplied by the National Grid through the National Transmission System. It is also LPG compatible, which means it can be fueled by Liquified Petroleum Gas.
Is the Alpha Evoke 28kw a good purchase?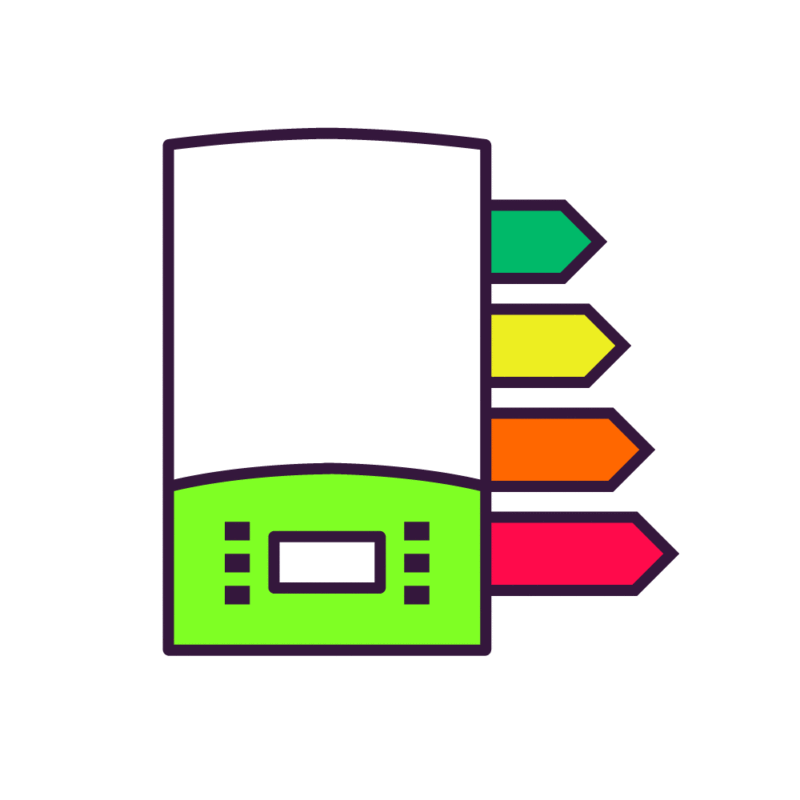 Overall, this highly reliable unit is a great purchase as long as you weigh in its capacities, as it is specifically suitable for small to medium-sized homes. If you have a large 5 bedroom house, for example, you might need to look for a different option with more powerful outputs.
If you are looking for an affordable boiler replacement for your old one or looking to purchase one for your new home, this boiler is an ideal solution given its convenient price and low running costs, especially if you bear in mind its high performance.
With durable materials, high efficiency, consistent outputs, and great technology, the Evoke 28 will not fail to satisfy your home's needs and last for many years in your home.
How long is the warranty on the Alpha Evoke 28?
This boiler has a standard seven-year warranty that reflects this reliable unit's durability. Designed by the manufacturer to last, the Evoke 28 will have a long life in its new home and impress you with its performance.
Does the Evoke range come with other options?
The Evoke range does come with other options, as it features popular models for different household sizes, spaces, and budgets. The combi Alpha boilers come in two options, the Evoke 33kW model, and this 28kW model so that you can choose the one that best suits the requirements of your household.
How much does the Alpha Evoke 28 cost?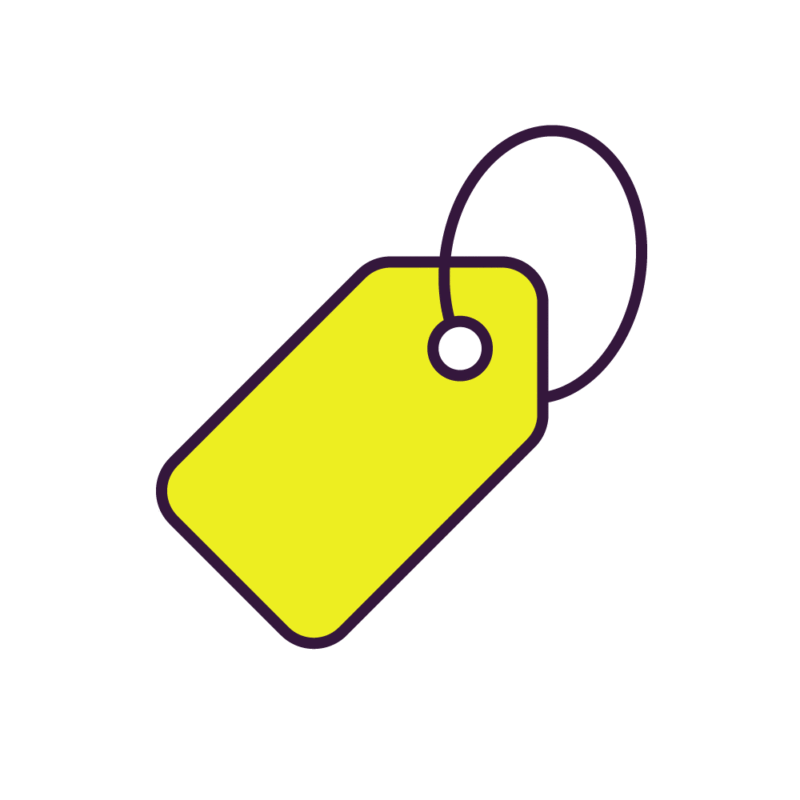 While you are mapping out costs for your boiler, you will notice that there is no final fixed price that you can put down given the different expenses you need to consider.
The total cost of your new Alpha boiler can therefore range between £1,450 and £1,950, but your installation cost will also affect the final sum you should pay.
This unit's typical cost (inc VAT) is £650, which is a great price for a combi boiler. A standard installation fee (inc VAT) varies between £500 and £1,000 for the most straightforward processes, with accessories costing you a further £300 typically. You can find out how much a new boiler cost using our guide.
Does this boiler need annual servicing?
This Alpha boiler does need annual servicing carried out by Gas Safe registered engineers for you to be able to maintain the seven year warranty period.
Get an instant quote for your Alpha Evoke 28kW Combi Gas Boiler installation
Get an online fixed price in 20 seconds:
What kind of fuel does your boiler use?
"The engineer Hasan arrived on time, was very polite & helpful. A pleasure to have him done our boiler service."
"The lads were great got a big job done in 2 days put new boiler in loft the lads were very efficient and managed to tackle a number of problems that they came across with the gas pipe and would definitely be using Yorkshire
bolilers again when I move also Andrew Firth the sales agent was great and then rest of the team I spoke to one the phone.
Mr and Mrs Dass"
"Swift tidy service and friendly engineer thankyou"
"Arrived within timescale given. Gary was friendly, knowledgeable and efficient, thank you."
"Top lads cory and kieran very clean and tidy it's been a pleasure, very efficient with install of new boiler explained everything, very polite top job done lads, credit to themselves....thanks dave"
"Hasan was very polite knowledgeable and efficient. Telephoned to say when arriving and so helpful."
"First class boiler service. The engineer Gary was very polite, helpfully, and knowledgeable. Thank-you."
"Engineer was very pleasant and gave good advice."
Who are our fitters?
We use our own Gas Safe installers and the best installers the UK has to offer. Every single one is Gas Safe registered and has been thoroughly vetted.
Get my fixed price now
Get a great price on a Which? Best Buy boiler online in minutes