Ideal F3 Fault Code Meaning, Causes & How To Fix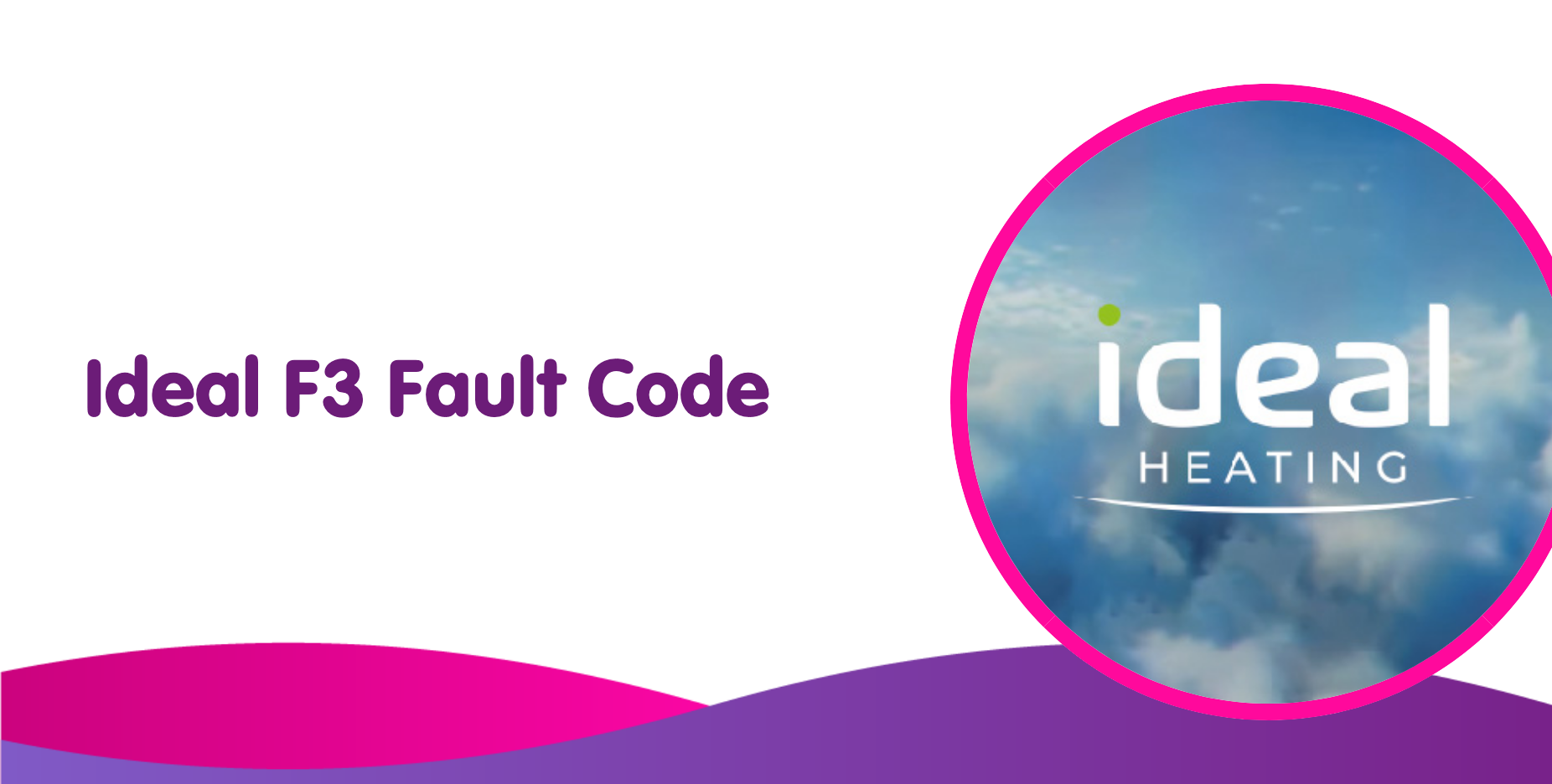 Ideal Logic Boiler F3 Fault Error Code Guide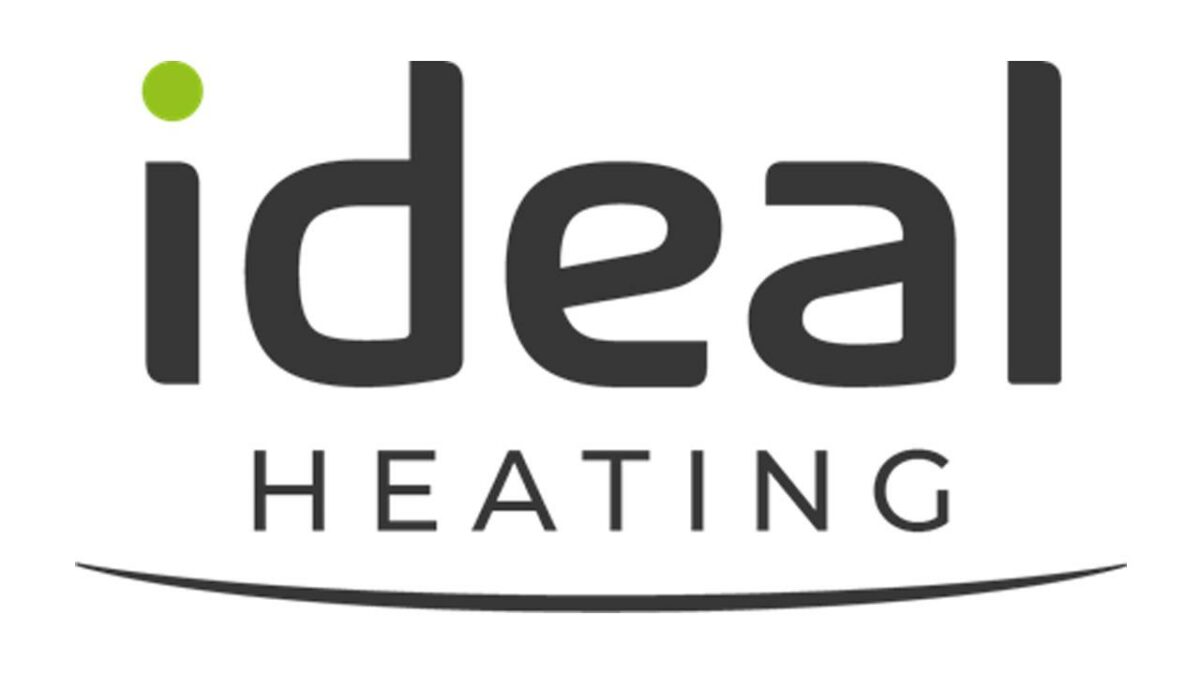 The Ideal F3 fault code provides basic information about what is wrong and protects your boiler, and if the Ideal boiler F3 fault code shows on its screen it is most likely that the fan is faulty and is not working properly.
A Gas Safe engineer may be able to assist you with this code because the fan is crucial in maintaining your boiler's safety.
This guide will discuss the role of the fan and the causes that it can become defective. It also explains what to do next to get your central heating system working again and it is likely that you will require a Gas Safe registered engineer.
Get an online fixed price in 20 seconds:
What kind of fuel does your boiler use?
What does the Ideal F3 Fault Code mean?
Ideal offers the following explanation: "Fault with Fan" on Ideal Logic boilers
A fan fault in an Ideal boiler, or any boiler for the matter, can cause serious injury. This is why it is important to use boiler fault codes and ensure that your engineer is Gas Safe registered.
It does not cool down your boiler like other fans. It is used in a different way in the boiler fule. A flue is a tube that blows heat-related waste gases out of your Ideal boiler.
This is why it is one of the most important components for safety. The boiler can be damaged by gasses or leaks.
The fan must be turned on at the beginning of the heating process. If the printed circuit board (PCB), controlling the entire process, cannot verify that the fan has been switched on, the boiler won't work.
What causes the Ideal F3 Fault Code?
Fan Speed is Set Too Low
The fan must run at a speed that allows harmful gases to escape through the flue pipe.
This speed ensures that gas doesn't get redirected from the outside by draughts or winds.
This could be an issue with the fan, as the fan may have not been running at the correct speed when the boiler was installed.
Older boilers are more vulnerable to fan speed losses due to damage or failure of fan components.
If Fan Speed is Set Too Low
If the boiler was installed recently or moved, the engineer or company who did the work can adjust the fan speed.
A replacement fan is not required in this case. Only labour will be charged.
An engineer can replace the whole fan unit if the boiler is damaged or the fan speed is too low.
Fan Bearings Jammed or Worn out
Your fan bearings may have failed to work properly if your boiler was noisy before you purchased the Ideal boiler.
Bearings are tiny metal parts that allow the shaft of the fan to turn.
If any fan becomes stuck, the fan won't be able complete a turn. This could have been due to high vibrations and friction in the boiler or central heating system. These parts can wear down over time.
How to fix Broken or jammed Fan Bearings
Without replacing the fan's bearings, an engineer can remove them.
These parts are often very affordable, sometimes under £3 per bearing. They might decide to upgrade them.
This will happen if the bearings have been worn out completely but the fan unit is in excellent condition.
Boiler Wiring Broken or Loose
To enable the PCB recognise the fan operating correctly, the components must be connected to a wiring harness.
If the boiler was installed recently, it is possible that the wiring wasn't properly installed.
The high vibrations from the boiler can cause these components to become loose.
This can happen over much longer durations of time, but it could also mean that other parts are not functioning to the best of their ability
How to Fix Broken or loose Boiler Wiring
A qualified engineer will inspect the wiring harness that connects the fan to the PCB of boilers recently installed.
If necessary, the fault can be fixed by rewiring the unit. If the F3 fault occurs on an Ideal boiler, they will need to inspect the other parts of it.
This will prevent excessive vibration. This could be caused by a fan or another component.
Depending on the issue, this will cost you. This could be as simple or as complex as rewiring the pump.
Boiler Wiring Is Wet
Leakage in the boiler unit can cause damage to all parts and result in various fault codes. If damaged by water, the PCB controls fault codes and can show incorrect codes.
The F3 fault may not indicate a fan problem but any damage to the PCB must still be investigated.
If the fault code is correct it could mean that the fan wiring or connections to the PCB are damaged or wet. Leakages in boiler units are usually caused by a heat exchanger or pump.
Heat exchangers allow hot gas to be converted directly into hot water.
This area is especially vulnerable to limescale buildup in areas with hardwater. Due to the pressure buildup over time, heat exchangers can crack. Water can then escape at that point.
Leakage is an indication that the seal has failed. It can be caused by old age, excessive pressure, or prolonged use.
Heating sludge, a mixture of dirt & rust that builds up in your pipes, can also cause blockages and damage.
What to do if the boiler wiring gets wet?
Engineers use a multimeter to determine if wiring isn't functioning correctly due to water damage.
Rewiring and repairs are not expensive. To avoid more damage, however, it is important to identify the source of the leakage.
An engineer might perform a chemical flush on your heat exchanger to remove limescale buildup.
This component will also need to be replaced, as the heat exchanger has cracked to the point where water escapes.
This is the most costly part of the boiler. It is important that limescale be removed from your boiler service.
Heating sludge can cause damage to the seals and pump.
It may be necessary for the pump to be replaced if it has been subject to severe damage or is deteriorating due to age. The exact time frame will depend on the model of your Ideal boiler, but a new pump should be good for ten years.
The Fan is No Longer Functional
Your boiler may have been installed years ago, and the fan motor could be worn to the point that it fails.
This could indicate that the F3 fault code is possible if it appears intermittently or if other attempts to fix the problem have failed.
If the fan stops working
If the fan is not repairable or is temporary, an engineer will replace it.
The cost of the service will vary depending upon the model and year of your boiler. The cost of parts can vary between Ideal models.
How do I fix my boiler showing the F3 fault code?
A common misconception is that your boiler can be changed by the fan unit.
Legally, a Gas Safe registered engineer must perform any work that may affect the gas supply to your home or involve gas contact.
Because the boiler fan is involved in a combustion process, this law applies. The release of hazardous gases could be an issue.
Gas Safe registered engineers must perform all work, as they are the only ones qualified to work with gas appliances in your home like an Ideal boiler.
Which Ideal Models Use F3 Codes?
The F3 fault code, although it isn't present on older boilers of the Ideal range, is one of the main codes on their modern boilers. Therefore it is now one of their standardised codes for their current range such as the Ideal Logic and Ideal Vogue range. F3 is a fault code that indicates a fan problem on Ideal Logic boilers
Is the F3 error on an Ideal boiler a sign that it is time to get a new one?
You can have a fixed price quote for new boiler costs including installation online in less than a minute. Not only will you get the best Gas Safe engineers available for boiler installation and to price your new Ideal boiler, but they also offer a free estimate that includes no personal information.
When getting a replacement boiler, you should also consider what the best combi boiler is for you, as you may want a different Ideal model or perhaps a change of brands.
An old boiler can cause serious problems, costing you money in repairs. They are also less efficient and can increase energy costs. A gas boiler replacement can be more efficient than your old boiler and may cost you less in the long term.