Can You Install 2 Gas Boilers in One House or Property?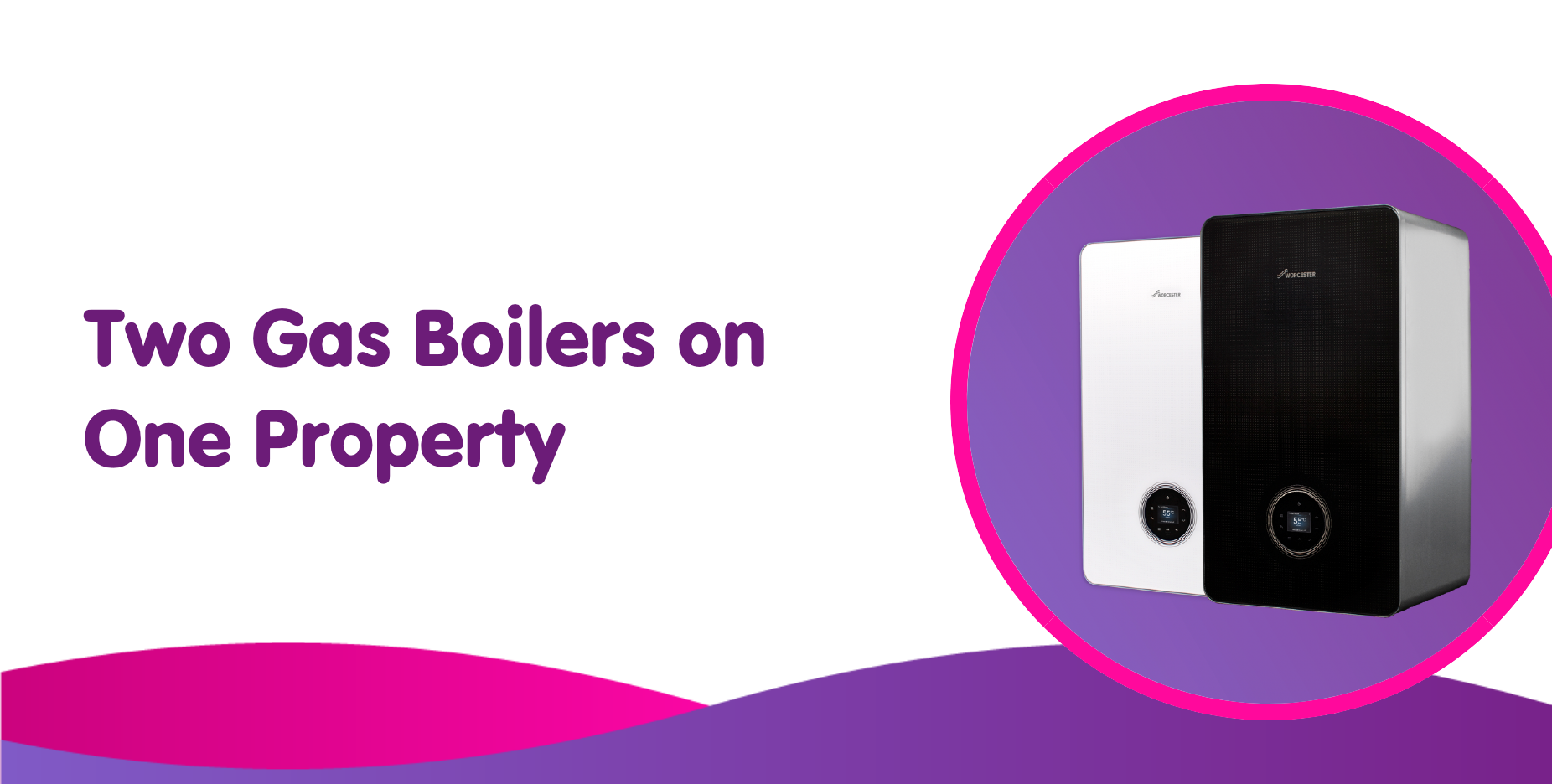 Can you have 2 gas combi boilers in one house?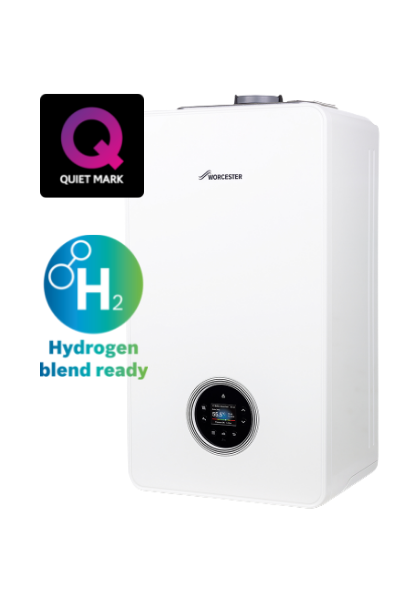 Yes. Two boilers are not uncommon in a home, especially in multiple occupancy homes. 
Two boilers are also a good idea for larger homes that have poorly insulated hot-water systems and a lot of houses have a boiler connected to the central heating system with a boiler and then a smaller boiler heats a separate shower or areas of the home.
You then also need to consider whether or not it will be beneficial for you to run this off the same gas meter or another separate one.
Either extra boiler installation is fine as long as it is completed by a suitably qualified Gas Safe engineer. This can be a popular solution for landlords who have multiple tenants in a building.
Contact us now for 2 or more boiler installations on one property and multibuy discounts!
Get an online fixed price in 20 seconds:
What kind of fuel does your boiler use?
Are you able to have two combi boilers with one gas meter?
It is perfectly acceptable to have them both from the same meter and a secondary gas meter is only necessary for billing purposes.
Think things like flats, or homes that have been converted into flats and bills need to be kept separate. If you have a home and one bill payer, then there is no real reason to get a separate gas meter.
There is no reason to add a meter if you are happy with the arrangement for your bills which also could cause confusion with the gas companies as they can even make mistakes with neighbouring meters, never mind 2 new boilers on the same property.
Many people may also have 2 properties such as a home and then an outbuilding that has been converted into a living space. This would then makes sense to have an extra new boiler running off the same gas meter if it is a relatively large area and the same bill payer.
Get an online fixed price in 20 seconds:
What kind of fuel does your boiler use?
2 combi boilers in one house with two gas meters
As we have covered, there are benefits of having two gas meters in your home if you have multiple boilers. The main one is to split up the bills and energy usage. Reasons to get an extra meter installed would be as follows:
Multiple occupancies
Running a business
Tracking energy consumption
further planning and development of a property
Considerations of having multiple gas boilers connected in your home
The main consideration to take is in relation to the gas supply. This is because the pipework must be capable of handling 2 combis at maximum speed. You may need to pipe off the meter with 28mm pipes before you can separate to smaller sizes.
A domestic meter can produce 65kw per hour. As long as you don't use more than 2 combi's, or any combination of gas appliances, and that the pipe size has been calculated correctly, will work. If you are thinking of having more than one boiler in a new build home or development then this is something you should consider right from the start.
Get an online fixed price in 20 seconds:
What kind of fuel does your boiler use?
Advantages & disadvantages of having 2 boilers in your home
Advantages
The obvious advantages are that you can control 2 areas of your home separately or an outside living space separately. These could be spaces like an external office, a separate business ran at home, a gym or even a pool or spa area that would benefit from a boiler nearer to where the heat is required.
Any qualified Gas Safe registered heating engineer could carry out these extra boiler installations in your home or in a separate outbuilding.
Disadvantages
There are disadvantages to having two boilers. If I'm right, you will have two heating systems in your house.
To heat the same area, two boilers will be required by the occupants. This can however be controlled by thermostats and more than likely an agreement if there are multiple occupancies.
The other main disadvantage is the cost of the boilers, as you are paying for two boilers to technically do the same job. This could now be controlled by a zonal smart thermostat with thermostatic radiator valves. You can even get wireless controlled TRVS which would cost much less than an extra boiler.
You will also have to pay for two boiler services every year also, which adds to the extra costs.
What about multiple boiler installations?
Multiple condensing boilers can be more efficient than one large output boiler in large properties or developments. This will improve the turndown ratio as well as the modulation capabilities for a more energy-efficient heating system, in turn, keeping running costs and energy bills down.
This design also makes the boilers perform better. They can share the load so they can achieve higher efficiency at lower ouputs. some boilers can modulate down to around 10% power.
Multiple meters and boilers can be installed easily. You can have multiple gas meters installed by contacting your energy company. They will provide you with a free gas meter.
Get an online fixed price in 20 seconds:
What kind of fuel does your boiler use?
Thinking about an extra boiler on your property?
Are you looking for multiple boilers? See our boilers for landlords to get £100 off a 2nd boiler with Boiler Central.
If you think an extra boiler on your property is something that you definitely want, then speak to one of our experts who can arrange this for you. A brand new combi boiler installation may be less than you may think and whilst an extra boiler may seem excessive, it is more common than you may think.
If you are developing a property or require 2 or more boilers then we can provide this service for you and we can even arrange any finance that you may require. All our Gas Safe registered engineers at Boiler Central are qualified to perform the full installation. If you require a new gas meter then you will be glad to know that you can contact your energy supplier and they should fit you one free of charge.
Installing another gas combi boiler
If getting another new gas combi boiler is something you're interested in, boiler installation should be a factor considered for it. Getting the right installer is important for the efficiency of the replacement boiler, as it needs to be done to a high standard.
Boiler Central offer great deals on new gas combi boilers with installation included to a very high standard, so consider this when purchasing for a property.
When getting a new gas boiler, you should also consider what the best combi boiler will be in this instance. Making sure that you get the right one for the property can go a long way toward efficiency and lifespan.
Get a quote on a new gas combi boiler in just 20 seconds!
Get an online fixed price in 20 seconds:
What kind of fuel does your boiler use?
Get an online fixed price in 20 seconds:
What kind of fuel does your boiler use?