How to Get New Boiler Replacement for £17 Per Month
Table of Contents
Boiler replacement from £17 per month
Is your boiler on the blink?
If your heating and hot water system aren't up to scratch, it might be time to think about replacing your boiler.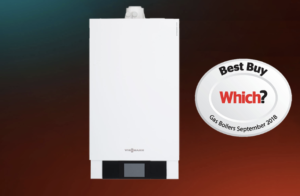 The thing about modern boilers is they have an average lifespan of around ten years. Yes, they can last longer with annual maintenance. But, as boiler ages, its spare parts list becomes limited. What that means for you is there will come a time where it is no longer possible to repair your boiler.
Can i get boiler replacement for £17 per month?
Absolutely! When most people think about new boilers, they assume the costs will be out of their reach. The good news is that boiler replacements are an option available to all. What's more, your new boiler could cost as little as £17 per month with low APR and low deposits.
Five reasons why it makes sense to replace your boiler
It's no secret that getting a new boiler is a significant household expense. You will want to make sure it makes financial sense to do so. But, how can you tell if it's more cost-effective to replace rather than repair your boiler?
1. You have to spend hundreds of pounds on repairs each year
A boiler typically has a useful working life of around ten years. After that, you are taking a gamble on its reliability. Worcester Bosch and Viessmann offer up to the 10-year warranty on their new boilers for all UK residents.
One of the reasons people have boilers replaced is due to the cost of maintaining existing ones. Are you spending hundreds of pounds each year on boiler repairs? If so, it makes sense to instead invest in a brand new replacement boiler.
It's worth bearing in mind that it gets hard to find replacement parts for old boilers. With new ones, parts are plentiful.
2. You're spending too much money on gas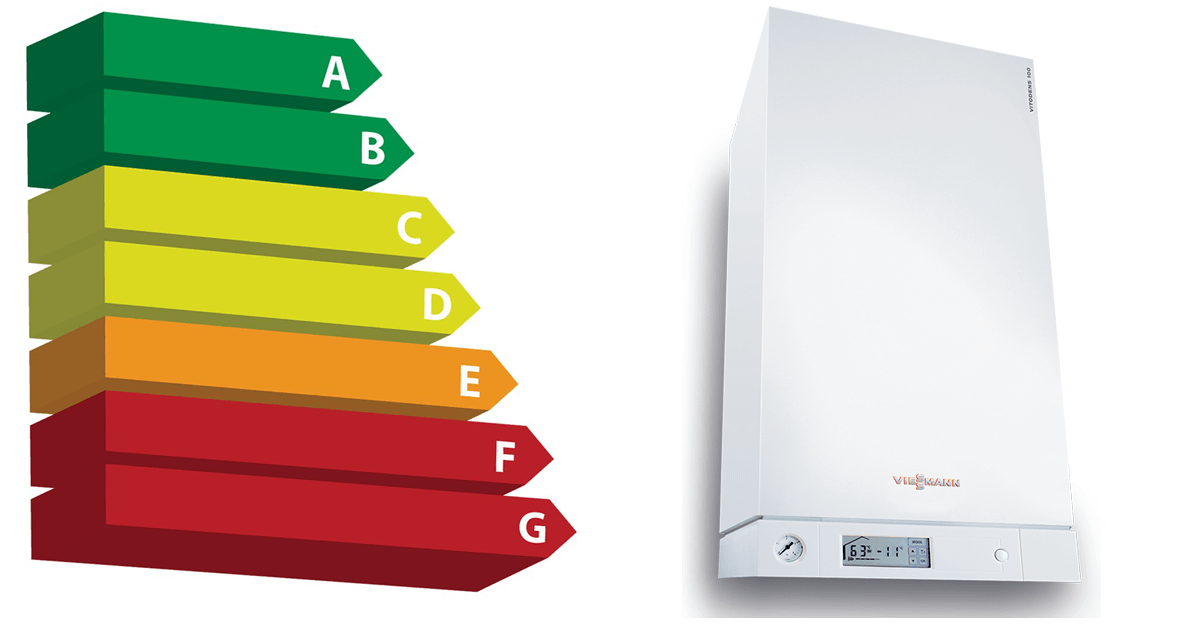 When you look at your gas usage summary each month, do you feel like you're about to faint? If the answer is yes, you're using too much gas.
Unless someone is stealing your gas supply without your knowledge, it's likely your boiler is to blame. The thing about boilers is they lose efficiency as time goes on.
Even if you have your boiler serviced each year, many things can cause excessive gas consumption.
For example, worn, corroded, or blocked internal parts could mean your boiler has to work hard. And the harder it works, the more gas will get used. Another example might be down to faulty thermostats or switches.
As you can imagine, a brand new boiler will be highly efficient and use as little gas as possible. It will result in your gas bills decreasing each month significantly! You can read our guide on what size boiler you need for your home on our boiler advice page.
3. Your current boiler keeps leaking water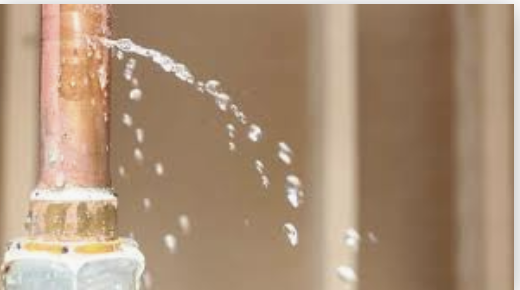 Boilers tend to leak water due to failing seals. Sometimes, the problem might be a buildup of limescale, causing blockages or excess pressure in the system.
If your boiler keeps leaking even after repairs, it'll be more cost-effective to scrap it and have a new one. You also don't want to worry about coming back to a flooded home each day because of a leaky boiler!
4. The hot water pressure is too low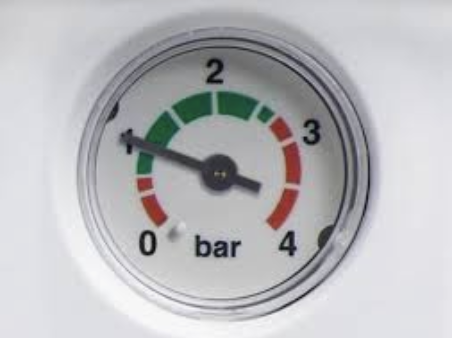 There are boilers available to suit a wide range of properties. As you can appreciate, it's crucial to have the right boiler for your home. Otherwise, you'd have to deal with issues such as low hot water pressure.
If your existing boiler isn't right for your size of the property, it can be frustrating. It's also a problem for the boiler as well because it has to keep working hard to supply your hot water.
When you arrange for a new boiler installation, you'll end up with a model that best meets the needs of your home.
5. A new boiler will add value to your home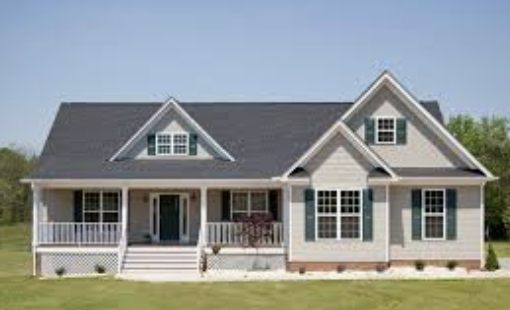 Aside from saving you money each month, a welcome side-effect is a value it adds to your home. Homebuyers would much rather buy a property that has an energy-efficient boiler. As a result, homes like yours are more desirable and attract a higher sale price.
Spreading the cost of your £17 per month new pay monthly boiler installation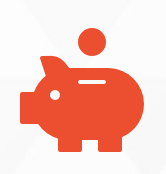 Having a new boiler installed in your home isn't a cheap expense! Thankfully, you can spread the cost of a new boiler with our fixed online boiler quotes.
With our flexible monthly plans, you can choose to pay over 36 months or more with a 9.9% interest rate on average. There are also interest-free options if you'd prefer to pay over a shorter period and not get the low rate of £17 per month for your replacement boiler.
Example: cash price is £1,794. Loan term of 36 months, repayable at instalments of £57.45 per month. Total amount payable is £2,068.13. Interest rate is 9.9% APR.
Boiler Central is a credit broker and authorised and regulated by the Financial Conduct Authority. All applications for boiler finance replacement applications for £17 per month are subject to a credit check.
Which size boiler do you need for your home?
There are many different brands and types of boilers on the market these days. The one you need for your home will depend on several factors, such as:
The size of your property and number of hot water outlets and central heating radiators;
Whether you have a piped natural gas connection to your home, or you need an oil or LPG-fired boiler;
If you want any extra radiators or hot water pipes/outlets installing at the same time.
As you can see, there's a vast array of things to consider.
At Boiler Central, we recommend you have a free no-obligation quote from us. By doing so, we can advise you of the best new boilers, heating and hot water solution for your needs.
Also, we can get a better idea of how your existing system is set up and if we need to make any modifications.
Why choose Boiler Central for a new boiler installation?
There are scores of different heating engineer and plumbing firms that service your local area. But why should you consider Boiler Central instead of someone else?
We're a family-run business of heating engineers and plumbers with over 15 years of experience. With hundreds of satisfied customers, our testimonials speak for themselves! Of course, those aren't the only reasons to use Boiler Central.
When you hire a professional, it's vital you know that you are in safe hands. All of our friendly engineers are Gas Safe registered and approved.
While boiler installations are at the core of our business, we provide other services too. For example, we can carry out general plumbing repairs and installations. So, if you're thinking of having a new bathroom suite installed alongside a new boiler, we can take care of that.
We can also help to install new washing machines and dishwashers in your kitchen. And if you need an external water outlet (i.e., an outside tap) installing, we can do that too.
As you can see, we are multi-disciplined here at Boiler Central! But, here's the thing: we are experts and well-versed at what we do. All our engineers have undergone extensive training, and hold the relevant industry certifications.
If you need a reliable and friendly firm to handle your heating and hot water needs, talk to Combi Boilers Limited.
How to get your boiler for £17 per month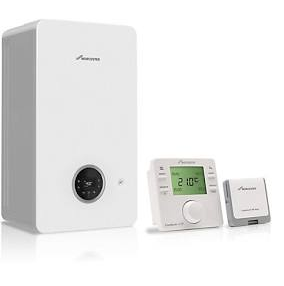 Are you ready to get a new boiler installed in your home? And do you wish to spread the cost over convenient finance options and affordable monthly payments?
Get a fixed online quote now.
If you are unsure which boiler is most suitable for your home or you would like to discuss which new boilers we can get you for £17 per month.
We will discuss your needs and provide you with an attractive solution if you leave us a message on our contact page, click here to do so. 
Thanks for reading, check out our other articles, blogs and boiler advice.