Most Reliable Boiler UK & Top 5 Reliable Boiler Brands 2023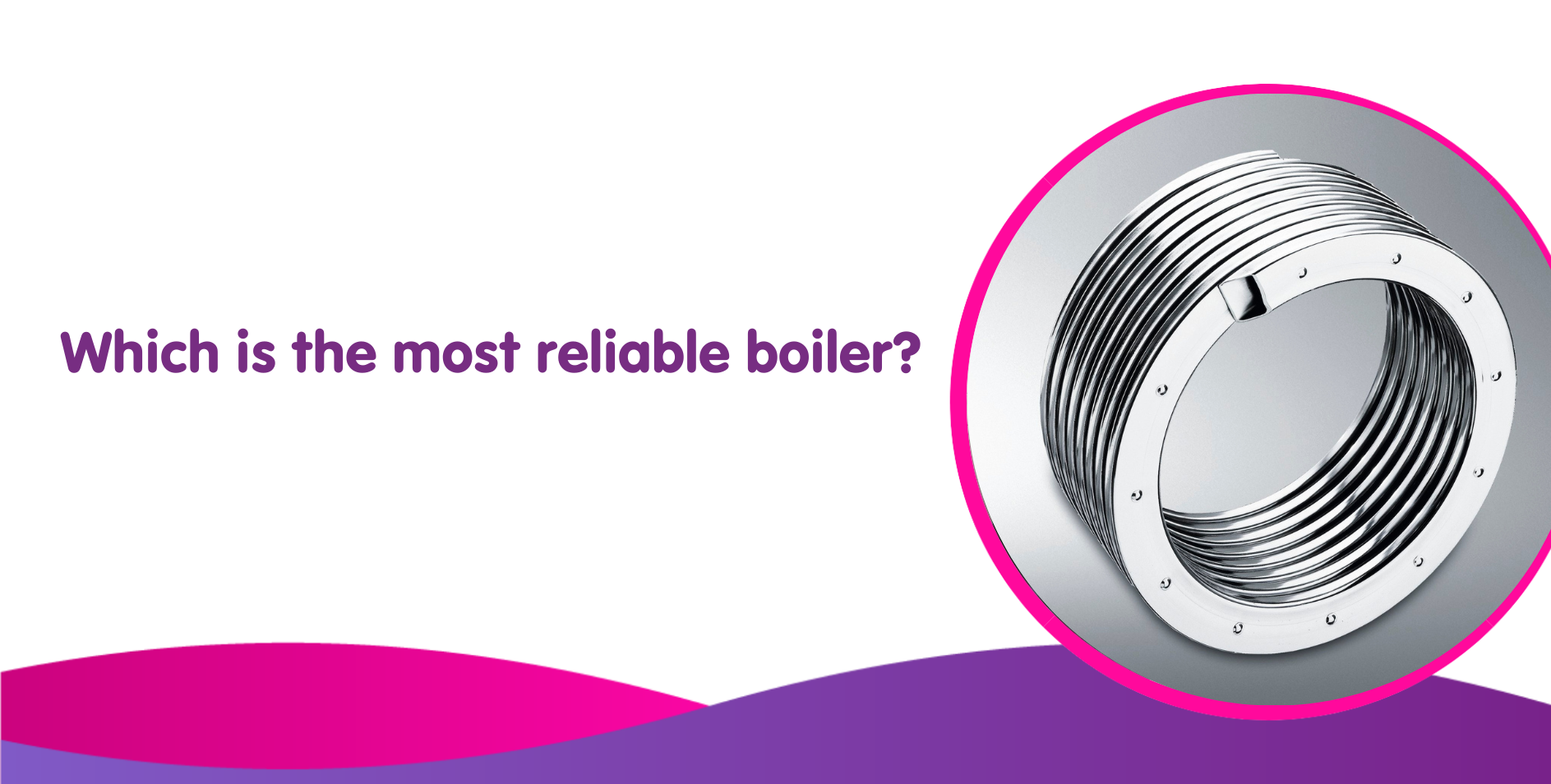 As a homeowner, choosing the most reliable boiler could arguably be the most important decision you make, especially during the winter months, to ensure the comfort and efficiency of your heating system.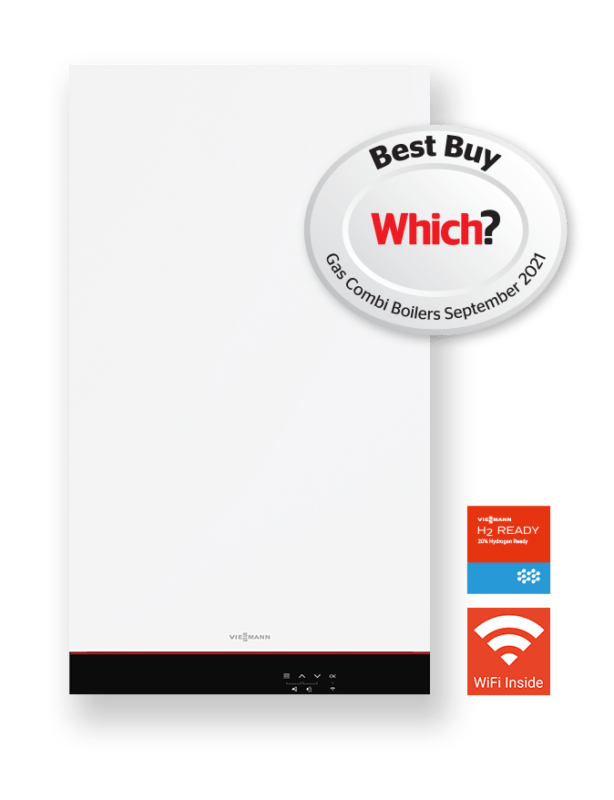 But with so many different boiler brands and boiler models available, how do you know which one is the best fit and most reliable for your home?
Looking for a new reliable boiler is boring, but as the saying goes, short-term pain, long-term gain.
Hopefully, our experts at Boiler Central can help speed the process up, and we'll delve into the top 5 most reliable boilers in the UK, discuss the most reputable boiler brands, and provide you with valuable tips for choosing, installing, and maintaining your most reliable boiler.
Get ready to transform your home heating experience!
Get an online fixed price in 20 seconds:
What kind of fuel does your boiler use?
Most reliable boiler overview
The best bit – A list of the top 5 most reliable boilers in the UK, including the Viessmann Vitodens 100-w, Viessmann Vitodens 050-w, Alpha E-tec, Ideal Logic and Worcester Bosch 4000.
Why are they great? – Boilers from brands such as Viessmann and Alpha offer high quality heating systems with stainless steel heat exchangers, extensive warranties for reliable performance.
How to get the most reliable at a great price – To ensure you get the best value when budgeting for a new boiler replacement, it is important to research local engineers and compare quotes carefully.
Top 5 Most Reliable Boilers UK
Finding a reliable boiler replacement for your home is essential. Therefore for your convenience and considering factors such as customer reviews, efficiency, and warranty length, we've put together a list of the top 5 most reliable boilers in the UK.
These reliable boilers have consistently demonstrated their dependability and outstanding performance in the market.
Viessmann Vitodens 100-w
Here at Boiler Central, all our gas engineers agree that this is the best boiler on the market. As it's a premium boiler, it's not the cheapest, so we don't always recommend it as it is a bit more expensive than some of the other boilers, so it can be out of people's price range.
Regardless, the Viessmann Vitodens 100-w is a highly efficient and reliable combi boiler with the following features:
Extra long 12 year warranty
Outstanding German engineering
Best-in-class stainless steel heat exchanger for durability and efficient heat transfer
Monry saving class A efficiency rating
1:10 boiler modulation ratio so only uses 10% of power when required
Easy to use LCD display
Remote diagnostics should anything go wrong
Improved PCB technology for longevity and efficiency
These features make the Viessmann Vitodens 100-w a popular choice among homeowners seeking a dependable and efficient heating solution.
The estimated cost of this boiler ranges from £1,150 to £1,550 depending on the output require to suit your homes needs – Bear in mind, though that this is excluding installation costs, but you can get a fixed price online now in 20 seconds!
Viessmann Vitodens 050-w
We firmly believe that this combi boiler is the best combi boiler you can buy for the money. If you're looking for an ultra reliable budget-friendly option, the Viessmann Vitodens 050-w is an excellent choice.
This reliable combi boiler offers:
10 year warranty (12 exclusively with Boiler Central)
Ultra durable stainless steel heat exchanger
Highly energy efficient (A-rated) – Lower bills!
Low CO2 emissions
Built in wifi for remote diagnostics
Boiler modulation ratio of 1:8 to use less power when needed
The Vitodens 050-w is not only eco-friendly but also cost-effective mid range boiler coming in at around £2,300 including full installation by a fully qualified Gas Safe registered heating engineer!
As well as being super reliable, The viessmann Vitodens 050-w has a very compact design and foolproof LCD display, making it very user-friendly and suitable for installation in kitchen cupboards.
Alpha E-tec
Another one of out best sellers due to its highly attractive price tag and reliability.
The Alpha E-tec is a cost-effective combi boiler that comes with a 10-year warranty, making it a great investment for homeowners seeking even more value for money.
This boiler stands out as even though it has a lower price tag it still has a stainless steel heat exchanger, which ensures long term durability and ultra energy efficient heat transfer.
10 years warranty – reliability seal of approval
Staineless steel heat exchanger
Energy efficiency is great
Great price-to-quality ratio
With a price tag of around £1975 fully fitted, Alpha E-tec combi boilers are built to last and stand the test of time whilst also offering a few options to suit different budgets and central heating needs for your home.
Ideal Logic
The most installed boiler in the UK as it is the choice of new build developers. Why do you think they choose this boiler, other than the great price tag? Yep you guessed it – its one of the most reliable boielrs in the UK.
The ideal Logic is reliable due to its simplicity in the way that it is built. Ideal also have the best rating out of all the boiler brands in this review on well known review sites such as TrustPilot.
That's no mean feat, so lets take a look at why the Ideal Logic boiler offers with the following features:
Super simple reliable boiler
Great energy-efficient cost saving units
Comes with a 7-year warranty – up to 10 years available
Easy boiler installation and easy to service
Popular reliable choice for homeowners
The Ideal Logic offers several features, and when fitted with things such as a magnetic system filter can stand the test of time as it helps filter impurities from the water, ensuring the boiler's longevity and efficiency. That goes for pretty much any boiler thought to be honest!
Worcester Bosch 4000
Worcester Bosch is a popular and trusted boiler brand in the UK, and the Worcester Bosch 4000 is no exception. This boiler offers a 10-year warranty and is known for its high efficiency and eco-friendly features.
Available in both natural gas and LPG versions, the Worcester Bosch 4000 provides flexibility and adaptability for various heating requirements. Its sleek, curved edge case design adds a modern touch to any home.
Read more on the Worcester Bosch 4000 here
Most reliable boiler brands
Having discussed the top 5 most reliable boilers in the UK, let's examine the most reliable boiler brands in more detail. There's far more than in this list but these are what our experts believe are the most reliable boiler brands in the UK are:
Viessmann
Alpha
Ideal
Worcester Bosch
Baxi
These leading boiler manufacturers offer a range of boilers that cater to various heating needs and budgets.
By choosing a boiler from one of these brands, you can be confident that you're investing in a high-quality heating system that will serve you well for years to come.
In the subsections below, we'll delve into each brand, spotlighting their key features, reputations, and unique selling points in the industry.
Viessmann Boilers
Being the biggest boiler brand in Europe comes with pressure to perform, and luckily Viessmann Boilers are recognised for their German engineering, exceptional performance, user-friendly display, and very generous warranties.
Their boilers feature corrosion-resistant stainless steel Inox-Radial heat exchangers, high-performance stainless steel Inox-Radial heat exchangers, and the MatriX-Plus burner, which ensure durability and efficiency.
Viessmann Boilers are known for their good price/performance ratio and long-lasting performance, making them a top choice for homeowners seeking a reliable heating solution.
Alpha Boilers
Alpha Boilers stand out for their energy efficiency, cost-effectiveness, and outstanding customer satisfaction ratings. Their boilers feature a stainless steel heat exchanger, high efficiency pump, and hydroblock assembly, providing efficient and reliable heating solutions.
Ideal Boilers
Ideal Boilers have a long history in the UK home boiler market and are renowned for their excellence in providing reliable and energy-efficient boilers. Their products are designed with a focus on energy efficiency, easy installation, and fantastic parts and labour warranties.
Worcester Bosch Boilers
Worcester Bosch is a reputable and reliable boiler brand that offers energy-efficient and eco-friendly products. Their boilers incorporate innovative technology, such as their Wave smart control system, which enables remote control of heating and hot water.
Worcester Bosch Boilers also come with comprehensive warranties of up to 10 years, providing peace of mind and assurance of their quality and reliability.
Baxi Boilers
Baxi Boilers offer a range of reliable boilers with healthy warranties and award-winning customer service. Although not generally regarded as a top choice in the heating industry, Baxi has a strong following of satisfied customers who appreciate their boilers' performance and durability.
By researching and comparing Baxi Boilers with other brands, you can determine if a Baxi Boiler is the right fit for your home and heating requirements.
Choosing a Reliable Boiler
Most of these are pretty obvious but there may be some things you hadn't considered, therefore choosing a reliable boiler should mean that you are considering factors like:
Expert reviews
Features
Efficiency ratings
Warranties
After-sales support
By thoroughly and painstakingly researching and comparing different boiler brands, you can make an informed decision that means you get a reliable boiler to suit you home's heating needs at a price you like to meet your budget.
Remember, a reliable and efficient boiler is an investment in your home's comfort and energy efficiency, so it's worth the time out of your super busy schedule and put in the extra bit of effort to find the perfect fit – it will be worth it in the long run.
Energy Efficiency
Considering energy efficiency when choosing a boiler is vital because it can substantially lower your energy bills and carbon footprint. Energy-efficient boilers are designed to consume less energy while providing the same level of heating and hot water as less efficient models.
By selecting a boiler with a high energy efficiency rating, you can save money on your energy bills while also contributing to a greener environment.
Heat Demands
Considering your home's heat demands, including the number of radiators and hot water usage, is the most important thing for efficiency when selecting a reliable boiler. You should also take into account factors such as water pressure and potential future home improvements – extensions, new bathrooms etc, as these can affect the performance of your boiler.
By choosing a boiler that meets your heat demands, you can ensure optimal performance, reliability and energy efficiency.
Product Warranty
Considering a comprehensive parts and labour warranty or guarantee as they are sometimes called is a key factor when choosing a dependable boiler. A warranty provides assurance that any issues with the boiler will be taken care of by the manufacturer or seller.
When selecting a boiler, always make sure that you read the terms and conditions of the warranty carefully and follow the manufacturer's instructions for installation and service plans to keep the warranty valid.
Combi vs. System vs. Heat Only Boilers
Each type of boiler has its own set of advantages and disadvantages, making them suitable for different homes and heating requirements. In the following sections, we'll compare combi, system, and heat-only boilers, discussing their features and suitability for various homes.
Combi Boilers
Combi boilers are:
Compact and energy-efficient boilers
Provide hot water almost immediately
The most popular boiler type in the UK
Combine a central heating boiler and hot water into a single unit
Provide both heating and hot water functions
Require the least space out of all the boilers in the home
Capable of heating water directly from the cold mains
Combi boilers are reliable, highly efficient and compact, making them an excellent choice for homes with limited space and smaller heating requirements. In fact, energy efficient combi boilers are often considered the best combi boilers for small to medium sized homes in the UK.
System Boilers
A system boiler works with a hot water cylinder to provide high water pressure and is compatible with solar thermal systems – fantastic if you like super powerful showers or rapid bath filling!
They offer several advantages over other boiler types, such as providing high water pressure and being more energy-efficient than traditional boilers since they don't require a cold water tank.
However, system boilers can be pricier to install than other boiler models and require more space for the hot water cylinder. Additionally, a system boiler serves as a reliable central heating system for your home and sometimes come with immersion heaters to assist heating.
System boilers must be serviced every year to ensure that they are always working at their best for as long as possible.
Heat Only Boilers
Heat only boilers, also known as regular or conventional boilers, are designed to provide heat and hot water and are suitable for installation in older properties. These boilers have the following features:
Provide heat and hot water
Suitable for older properties
Fewer components than combi or system boilers
High hot water capacity
Longer lifespan
Heat only gas boilers can last up to 15 years with proper maintenance and are an excellent choice for homeowners with older properties or those looking for a boiler with fewer components and a longer lifespan.
Reliable Boiler Installation and Costs
Installing a reliable boiler is just as important as choosing the right model and brand. In this section, we'll provide you with tips for finding a qualified heating engineer, comparing quotes, and planning your budget for boiler installation.
Finding a Qualified Heating Engineer
Hiring a Gas Safe registered engineer for boiler installation is essential as they possess the qualifications to work safely and legally on gas appliances. They can also detect any potential safety hazards and recommend the most suitable boiler for your home.
To find a qualified heating engineer, research local engineers, verify their credentials and references, and obtain multiple quotes to ensure you're getting the best service at the right price.
Comparing Boiler Quotes
Comparing boiler quotes is the best thing you can do when choosing a reliable boiler installer such to find the best deal. Every boiler installation quote from Boiler Central will include at least the following
A full cost and price breakdown
The boiler model and brand
Full Gas Safe boiler installation according to building regulations

A full manufacturer-backed warranty

up to 12 years
1 year workmanship guarantee
Free thermostat or heating controls
Disposal of your old boiler
Budget Planning Tips
Planning your budget for purchasing and installing a reliable new boiler involves considering the cost of installation, the boiler's price, and additional costs like servicing and upkeep.
Obtaining at least three quotes for different reliable boiler by our Gas Safe qualified heating engineers will help ensure you're getting the best priced boiler installation.
Be sure to research the best reliable boiler brands such as looking at reviews and compare prices to guarantee you're receiving the highest value for your hard earned cash (Viessmann Vitodens 050-w).
Tips for Keeping Your Boiler Reliable
To ensure your boiler lasts as long as possible, there are a couple of things you should do to make sure your boiler's reliability is key.
In this section, we'll provide you with our valuable expert tips for keeping your boiler reliable and in top condition, including the importance of regular boiler servicing.
Regular Boiler Servicing
To maintain the reliability and efficiency of your boiler, annual boiler servicing by a Gas Safe registered engineer is required.
Did you know that you must get your boiler serviced every year as part of the manufacturer's terms and conditions? If not, you could invalidate your warranty should anything go wrong!
During a boiler service, the engineer will inspect for any potential issues, clean and adjust components, and ensure the boiler is operating at its optimal energy efficiency.
Regular servicing not only helps optimise your boiler's efficiency and safety but the gas engineer can often identify potential issues before they become more severe, essentially saving you time and money in the long run.
See the latest boiler service costs here
Buy a reliable boiler online now
If you're ready to invest in a reliable boiler, you can easily buy a boiler one of these reliable boilers online now in minutes and book your installation as soon as tomorrow!
At Boiler Central we also offer a wide range of boiler brands and models from top boiler manufacturers, along with options for finance and installation by qualified engineers.
Don't forget to consult with a team member before making a purchase, as they can provide you with valuable information and advice to help you make the best decision for your home.
Summary
In conclusion, choosing a reliable and efficient boiler means that you can sit back and relax and worry about things that actually need worrying about, rather than if your boiler is going to break down when the beast from the east strikes again.
By researching the top 5 most reliable boilers and their respective brands, comparing their features, efficiency, and warranties, and following our tips for installation and boiler servicing, you can ensure that your home remains warm and comfortable even on the coldest of days in December.
So go ahead and invest in a reliable boiler that will keep your home cosy while saving you money on energy bills.
Frequently Asked Questions
What is the most reliable boiler brand?
The most reliable boiler brand is Viessmann, renowned for its highly efficient and reliable condensing boilers that help consumers save on energy costs and reduce their carbon footprint.
this brand has consistently topped consumer champion surveys for customer satisfaction and reliability and has been the standard in boilers for many years due to its excellent energy efficiency, functional design, easy usability, and minimal maintenance requirements.
Which boiler is best in UK?
Based on reviews, our gas engineers and our own customer feedback, the Viessmann Vitodens 050-w combi boiler is the best boiler in the UK right now. Read our best combi boiler guide here.
Why do you need a Gas Safe registered engineer for boiler installation?
Making sure that you use a Gas Safe registered engineer for boiler installation is essential as they are fully qualified to ensure the safety and legality of the fitting of your gas boiler.
What are the benefits of regular boiler servicing?
Regular boiler servicing helps optimize your boiler's efficiency and safety, while helping identify potential issues before they become more severe, giving you peace of mind and potentially saving you time and money in the long run.
What factors should be taken into account when selecting a dependable boiler?
When selecting a dependable boiler, factors such as the brand and model, fuel type, energy efficiency, size of the residence, installation cost, and long-term cost savings should all be considered.