Ideal F1 Fault Code on Boiler Meaning, Causes & How To Fix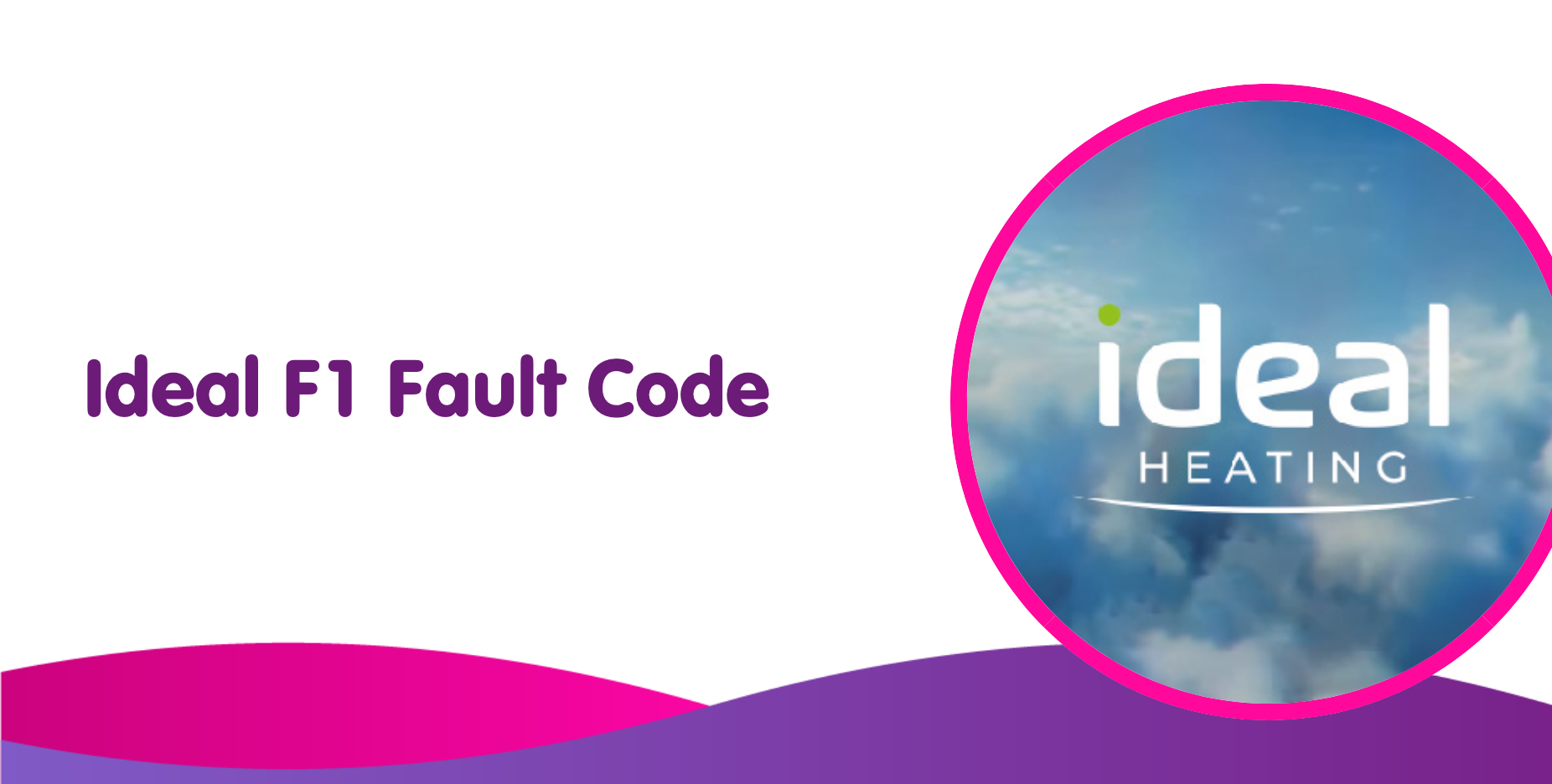 F1 Ideal fault code meaning on boiler & how can it be fixed?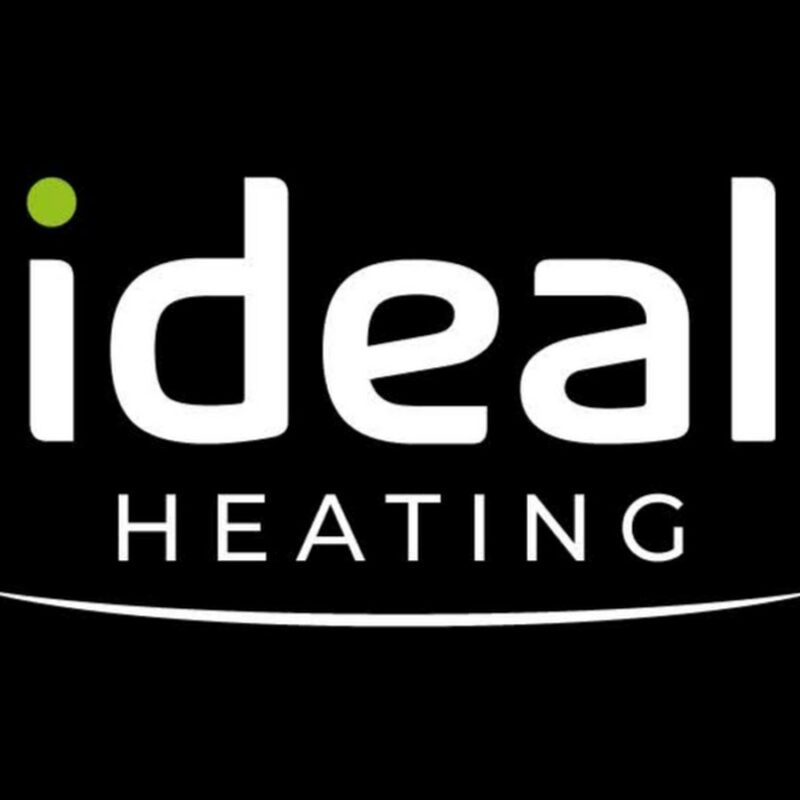 Ideal F1 boiler fault is a common fault code that appears on this brand and this fault can be found in many models, including the Logic combi and Ideal Logic Combi 30, Logic Plus, and Logic Max.
Ideal Logic combi boiler deals at a fixed price here
Ideal F1 fault code meaning: Low boiler pressure (reasons below)
The Ideal F1 fault code fix: Repressurise your boiler
Solutions to this problem are below, however, if your boiler continues to lose pressure often or quickly then we strongly suggest calling a Gas Safe registered heating engineer or plumber if you have a leak.
If it is an internal leak in your Ideal boiler such as your heat exchanger, then we would recommend that you consider that it may be a better option to invest in a new boiler.
Protect your Ideal boiler and pocket from costly boiler breakdowns here with our boiler cover plans
Get Boiler Cover
Or book your annual boiler service to keep your boiler running cost effectively and efficiently online here:
Get a Boiler Service
Get an online fixed price in 20 seconds:
What kind of fuel does your boiler use?
What can you do to fix the problem at your home? Do you have a boiler that displays an Ideal fault code F1 and are unsure of what to do? Well, this guide will assist you in diagnosing the problem and assisting with its resolution and it can be hard to find the right solution for an Ideal boiler problem.
While repairs may seem expensive, neglecting to fix the problem or any Ideal error codes could lead to even more problems and greater expenses. This guide will show you how to fix any Ideal boiler F1 errors and help you decide if it may be time for a replacement boiler.
Did you know a boiler service keeps your gas bills down? See how much an average boiler service costs or book one with us now.
What does Ideal Fault Code F1 mean?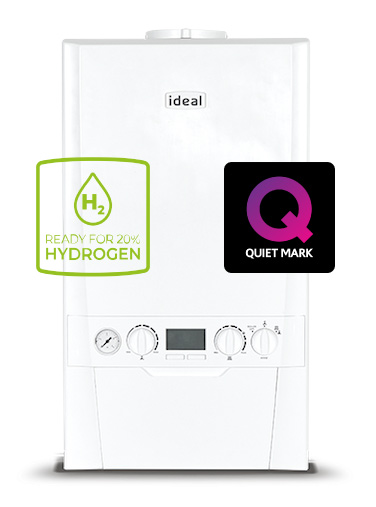 F1 is the ideal fault code for low water pressure problems. Low water pressure could be caused by a leaky heating system or a problem in the pressure relief valve.

Water pressure is critical to boiler efficiency. The boiler heats the water in the pipes. The hot water is then pumped into your home via the radiators. This heats your home and keeps you comfortable. Low water pressure can cause your heating system to be affected.
The easiest scenario is to repressurise your Ideal boiler and add water through the filling loop.
A boiler leak could be detected if the pressure drops or you have no hot water coming from your boiler Before your boiler pressure rises, the leak must be repaired. Your property and boiler may be damaged.
Before you make any decisions, we recommend you to read our guide on fixing the F1 boiler fault code.
What could be causing Ideal fault code F1
Problems with the pressure relief valve or a leak could cause this problem. Low water pressure could be caused by trapped air or corrosion in the system.

Your radiators should be buffed at least once a month to prevent loss of pressure. Your heating system's pressure can drop by letting air out from your radiators.
Get an online fixed price in 20 seconds:
What kind of fuel does your boiler use?
How to Repair an F1 Boiler Error on an Ideal Logic
Dependent on the issue, you may need to call a Gas Safe technician. This is necessary for any steps that require the boiler to be disassembled.
Leaks in central heating system
Next, locate any hidden water leak in your central heating system. Even the smallest leaks can lead to water loss and pressure loss, resulting in the F1 error code.
The Gas Safe engineer will examine your entire system, including the reasons why a boiler loses its pressure.
These include towel rails and radiators with pinholes, as well as copper pipework for small leaks and pinholes and loose joints. If they don't find anything, they'll also inspect other parts such as the boiler pump and the heat exchanger.
The leak will most likely be caused by one of these. Before you raise the boiler's pressure, it is crucial to repair the leak.
Low boiler pressure & the central heating system
It is unlikely that your sensor is causing the low-pressure reading on your boiler. If your pressure gauge does not display a low reading.
If the boiler isn't getting enough water pressure, it will need to be filled up with water through the filling loop. Below is a guide on how to raise boiler pressure.
This is a sign that your boiler has lost pressure. You should fix the leak immediately before you increase your boiler's pressure. Water damage can lead to costly repairs to boiler components and plaster/floorboards.
A pressure gauge measuring 1.5 bar should indicate that the boiler is stable. It will stop working if it drops below 0.5 bar. Does the boiler lose pressure when it is topped-up?
Get an online fixed price in 20 seconds:
What kind of fuel does your boiler use?
Increasing Boiler Pressure
To top up the boiler, the small braided tubing underneath the boiler casing (the Filling Loop) will be used.
Monitor the pressure gauge as you increase boiler pressure. The ideal boiler pressure should be 1.5 bar. This is the ideal boiler pressure (check your manual).
When you fill your heating system up with air, it will become clogged. This can cause a blockage in your heating system. You will need someone to help you fill up the boiler and bleed your radiators.
As you bleed the radiators, the pressure will drop. Continue topping up the radiator filling loops and bleeding them until the air is gone. Here is a guide to bleeding radiators.
Test the Pressure Sensor
It doesn't matter if the boiler gauge shows a reading of 1-2 bar (1.5 bar is the ideal boiler pressure for heating a heating system efficiently),. The pressure sensor may be giving inaccurate readings.
The water pressure sensor informs the printed circuit boards (PCB) of excessive or if the boiler loses pressure. If the boiler is sending false signals to its PCB, it will cease working.
The boiler engineer will need test the water sensor as described above and determine if it should be replaced.
Get an online fixed price in 20 seconds:
What kind of fuel does your boiler use?
Clear the Ideal F1 Error Fault Code
Now you can fix any leaks and increase the boiler pressure.
The final step to clearing the F1 boiler fault code is to reset your boiler. After that, you can have hot water again and your central heating system working correctly.
How can I avoid ideal fault code F1
Heating system problems can be prevented by taking preventative steps. Regular maintenance and servicing of your boiler service for gas boilers will help to avoid any issues. You can be sure that any problems are addressed quickly and professionally. To prevent future problems, a professional engineer will inspect and clean your heating system.
What happens if I forget my ideal fault code F1
You could need to replace your boiler if you ignore Ideal fault code F1 and continue to delay the problem being fixed. This could be very costly. It is recommended to replace your boiler every 10-15 year if you experience heating problems.
How do I fix Ideal fault code F1
We recommend that you service your heating system at least once a year as a preventative measure. Check your pressure gauge first. Your water pressure should be between 1 and 1.5.

The F1 Ideal boiler error can be fixed by resetting your boiler. How to reset your heating system is explained in the manual. Ideal can assist you with older models of boilers.

Contact an engineer if your boiler stops working. They will repair the problem that is causing the Ideal fault code F1. There may be multiple issues with your heating system but it may just be something as simple as requiring your Ideal boiler service. Your boiler could be old or less efficient. If this is the case, you should consider upgrading to a more efficient heating system like a new boiler replacement.
Get an online fixed price in 20 seconds:
What kind of fuel does your boiler use?