Can You Move a Boiler? Do's and Don'ts A 2023 Guide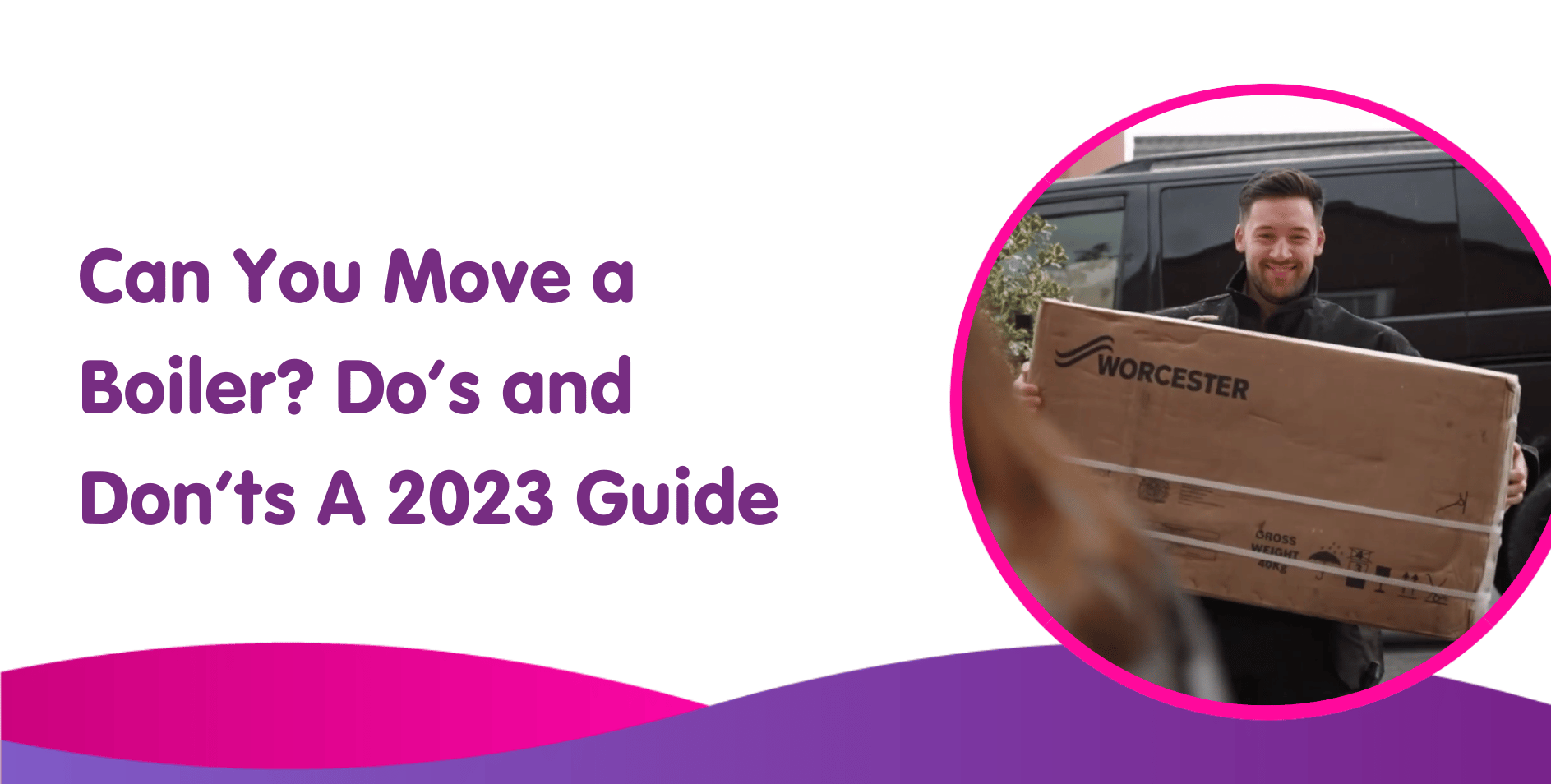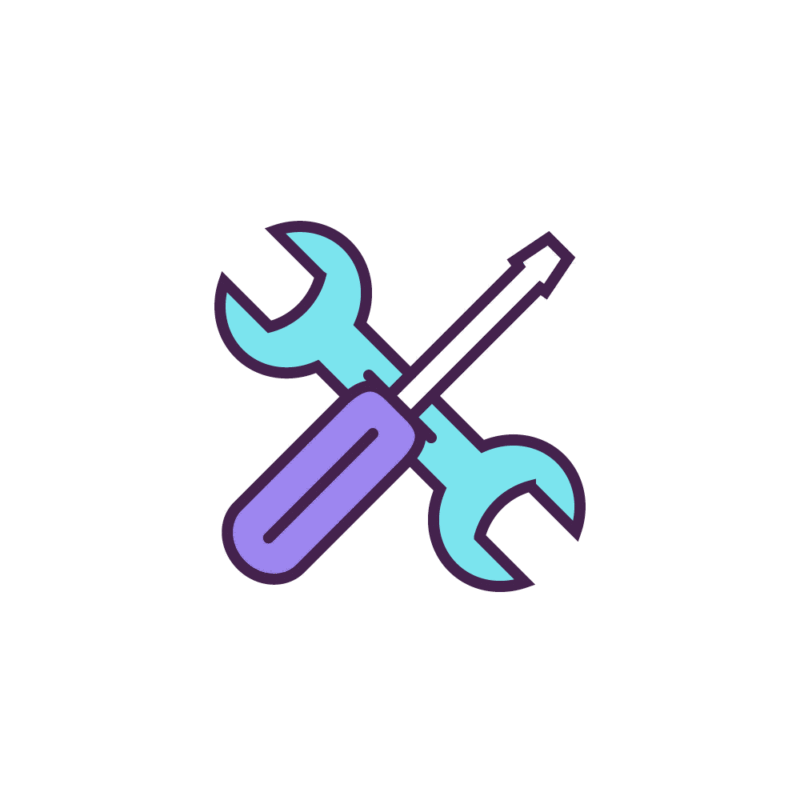 Is your boiler taking up precious space and you're contemplating relocating it? The thought of "can you move a boiler" can be overwhelming, but with the right information and guidance, it can be a smooth and hassle-free process.
In this blog post, we'll walk you through everything you need to know about moving a boiler, from the feasibility to the ideal locations and factors affecting relocation costs.
So let's dive in and discover the world of boiler relocation!
Get an online fixed price in 20 seconds:
What kind of fuel does your boiler use?
Moving a boiler guide Summary
Yes, it is possible to move a boiler anywhere but requires proper planning and the help of a professional Gas Safe engineer.
The process involves inspecting the existing system, draining it, disconnecting and relocating the boiler with rerouting pipework before installation with any necessary components.
Safety regulations must be adhered to when relocating for safe and proper installation. Consider the practicality of a new location as well as the energy efficiency savings offered by an upgrade.
Is It Possible to Move a Boiler?
Yes, moving a boiler is indeed possible, and can easily be completed by a competent heating engineer as it requires careful planning and attention to detail. Moreover, complying with safety regulations and employing a Gas Safe registered engineer is a top priority for a successful boiler installation and relocation.
Several factors can influence the cost of relocating a boiler, including the type of boiler, labour costs for running the condensate pipe and creating a new hole for the flue, and any additional components that may need to be purchased. Keep in mind that while moving a boiler is possible, it's not a task to be taken lightly or without professional assistance.
The Process of Moving a Boiler
The process of moving a boiler begins with a thorough inspection of the boiler and the existing heating system to check for any signs of damage or corrosion, as well as ensuring that the boiler is in proper working condition.
Next, the existing heating system should be drained to eliminate sludge and debris for improved performance, which may also involve additional boiler installation and labour costs.
Once the system is drained, the boiler must be disconnected from the existing system and then relocated to the new location, which could be within the same room or a different area of the property.
Lastly, the pipework must be rerouted to the new location, and the boiler must be installed correctly, including any components such as extension pipes, thermostats, flues, and additional fixtures. This process may vary depending on whether you have a regular or system boiler.
Timeframe for Moving a Boiler
The timeframe for moving a boiler greatly depends on factors such as the type of boiler, the distance it needs to be relocated, and any additional work required. For instance, a straightforward like-for-like boiler replacement can typically be completed within a day.
On the other hand, relocating a new boiler usually requires one and a half to two days. A like-for-like combi boiler upgrade, which would involve uninstalling the existing boiler and installing the new one, is estimated to take approximately half a day in addition to the time taken for the boiler replacement itself.
Moving Boilers Safety Regulations and Requirements
When relocating a boiler, it is an absolute must to adhere to safety regulations and requirements to ensure the boiler is installed in a safe, secure, and easily accessible area. Proper ventilation, accessibility for maintenance, and compliance with building regulations are all essential factors to consider when moving a boiler.
Moreover, hiring a Gas Safe registered engineer guarantees that the boiler is installed accurately and that it is 'room sealed'. Additionally, proper waste pipe installation is just as important as the boiler for safe operation. By adhering to these regulations and requirements, you can ensure the safety and proper installation of your boiler when relocating it.
Ideal Locations for Moving a Boiler
Selecting the perfect location for your boiler depends on factors such as accessibility and available space. Some of the most suitable locations for relocating a boiler include utility rooms, airing cupboards, and loft spaces, depending on the type of boiler and the space available in your property.
Let's explore these locations in more detail.
Utility Room
The utility room is an excellent location for relocating a boiler, as it provides a practical and space-saving solution. Placing the boiler in this location can provide a secure and easily accessible area, while also minimising the risk of pipes freezing due to its out-of-sight and out-of-earshot location.
However, installing a boiler in a utility room requires adherence to certain regulations to ensure the boiler is kept dry and has adequate ventilation. This entails installing the boiler in a cupboard that is a suitable distance away from taps and showers while also conforming to Boiler Flue Regulations.
Airing Cupboard
Moving a boiler to an airing cupboard can be a suitable option, as long as there is enough space and the necessary support for hot water cylinders. The primary benefit of installing a boiler in an airing cupboard is that it can free up space in other areas of the residence and effectively heat the airing cupboard to keep laundry warm and dry.
However, one disadvantage of this location is that it can be challenging to access the boiler for servicing and repairs. As such, it's important to weigh the pros and cons of an airing cupboard when considering it as a location for your boiler.
Loft Space
Loft spaces can also be a viable option for relocating a boiler, but additional work such as boarding, frost protection, and reinforced walls may be necessary. Relocating a conventional boiler from an upper level to a lower level is one of the costliest jobs, as most water tanks are usually situated upstairs, thus requiring a considerable amount of additional work, such as pipework.
Additionally, the delivery of hot water to downstairs taps may be delayed, leading to increased consumption of water and energy. Therefore, it is always best to consider the potential challenges and additional work required when contemplating a loft space for boiler relocation.
Energy Efficiency and New Boiler Considerations
When relocating a boiler, it's important to consider the practicality of its new location, the type of fuel it uses, its age, and condition. Placing the boiler in a more practical position could be cost-effective in the long run, as it could enhance hot water speed and reduce energy consumption.
Furthermore, modern, energy-efficient boilers can help save money by consuming less fuel. Installing a new energy-efficient boiler can result in significant energy savings of up to £580 per year and potentially provide lengthy warranties, making it worth considering boiler costs when planning for a new system.
Thus, when relocating your boiler, it's worth considering an upgrade to a more energy-efficient model.
Factors Affecting Boiler Relocation Costs
The cost of moving or relocating a boiler is influenced by a variety of factors, including the type of boiler, the distance it needs to be moved, the need for new pipework, additional work, and location-specific expenses. For example, relocating a conventional boiler from an upper level to a lower level is a costlier job due to the requirement for additional pipework.
Moreover, the cost of rerouting gas connections when relocating a boiler typically ranges from £45 to £85 per metre, while the estimated cost for connecting the boiler to existing pipework and the condensing pipe is likely to be between £450 and £750. It's essential to factor in these labour costs when planning and budgeting for boiler relocation.
Tips for Saving Money on Boiler Relocation
To save money on boiler relocation, it's essential to compare quotes from multiple contractors, set a budget that takes into account the cost of the boiler and any additional expenses, and evaluate the necessity of relocating the boiler.
Also, consider whether upgrading to a new, energy-efficient boiler might be a more cost-effective option in the long run. Obtaining written quotes from contractors can help avoid confusion regarding pricing and allow for easy comparison.
When evaluating the necessity of relocating your boiler, examine whether the move is necessary, if the boiler is in good condition, and if the move will enhance the efficiency of the boiler.
Types of Boilers: Combi, Conventional, and System
There are three main types of boilers available: combi, conventional, and system boilers. Each type has its own advantages and considerations for relocation, which we'll explore in more detail in the following sections.
Combi boilers are the most popular type of boiler in the UK. They are compact and efficient, and they provide hot water on demand. They are also relatively easy to install and maintain.
Combi Boilers
The best combi boilers like the ones in are compact and easy to move, but may require additional flue and pipework adjustments. Combis are the most popular type of boiler in the UK, providing both heating and hot water in one unit, making them a great space-saving and energy-efficient option.
When relocating a combi boiler, it's important to take into account any additional work that may be required, such as the need for a new hole for the flue or rerouting of gas connections. The typical cost of installing a combi boiler ranges from £1,595 to £3,325.
Conventional Boilers
Conventional boilers, also known as regular boilers, require more space for cylinders and tanks, making relocation more complex. These boilers are ideal for larger households with higher hot water demands, as they can supply hot water to multiple outlets simultaneously.
When considering relocating a conventional boiler, it's essential to account for the additional space requirements for cylinders and tanks, as well as any additional work that may be necessary to accommodate these components. The boiler cost for installing a conventional boiler typically ranges from £1,650 to £2,600.
System Boilers
System boilers also require additional space for components such as a large water storage cylinder, but offer benefits such as faster hot water delivery. These boilers are suitable for larger households with high hot water requirements and are more reliable than combi boilers.
When relocating a system boiler, it's important to consider the additional space needed for components, as well as any additional work that may be required to accommodate these components. A system boiler installation can cost anywhere from £900 to £3,500. This is only an approximation though, as the actual price will depend on the system itself.
Hiring a Reputable Gas Safe Engineer
Hiring a reputable Gas Safe engineer is essential to guarantee that the boiler is installed properly and securely. A Gas Safe engineer can also provide valuable advice on the most suitable boiler for your home and perform any necessary safety inspections.
To find a Gas Safe registered engineer, you can rely on personal recommendations, conduct online searches, or consult the Gas Safe register. Remember, hiring an experienced engineer is the main thing to do for ensuring a safe and successful boiler relocation.
Summary
In conclusion, relocating a boiler is a feasible option, but it requires careful planning, adherence to safety regulations, and the expertise of a Gas Safe registered engineer. By considering factors such as the type of boiler, ideal locations, energy efficiency, and costs associated with the process, you can make an informed decision about whether moving your boiler is the right choice for your home.
As you embark on this journey of boiler relocation, keep in mind the helpful tips and information provided throughout this blog post. With careful planning and the right professional assistance, you can successfully move your boiler to a more suitable location and enjoy the benefits of a more efficient and comfortable home.
Frequently Asked Questions
How easy is it to reposition a boiler?
Overall, repositioning a boiler is not easy and it takes time and labor to complete the job. Depending on the circumstances, the repositioning could take anywhere from one day to two days.
Do I need permission to move my boiler?
Based on the feedback of experts in the field, you do not need permission to move a boiler. As long as you meet the required safety standards, you can move your boiler without having to consult with or obtain approval from local authorities.
How hard is it to move a combi boiler?
Moving a combi boiler can be relatively straightforward with proper planning and preparation. However, it is best done by an experienced engineer to ensure it is done safely. With the right support, a combi boiler move should only take a couple of days and will offer peace of mind that it has been safely relocated.
Moving a combi boiler requires some technical know-how, but with the help of a qualified professional, it is a manageable job. Depending on the distance of the move and associated work required, it may take one or two days to complete the task safely. Overall, relocating a combi boiler can be completed relatively quickly and easily.
Should a boiler be in the garage or kitchen?
Given the safety and maintenance considerations, it is recommended that your boiler be installed in the garage as opposed to the kitchen. Proper precautions must be taken to ensure a safe and secure installation, but overall, this is a wise decision for most homeowners.
What is the typical timeframe for moving a boiler?
Typically, it takes one to three days to move a boiler depending on the type of boiler, the relocation distance, and any additional work required.