Moving Boiler Cost – How Much Is It To Relocate A boiler?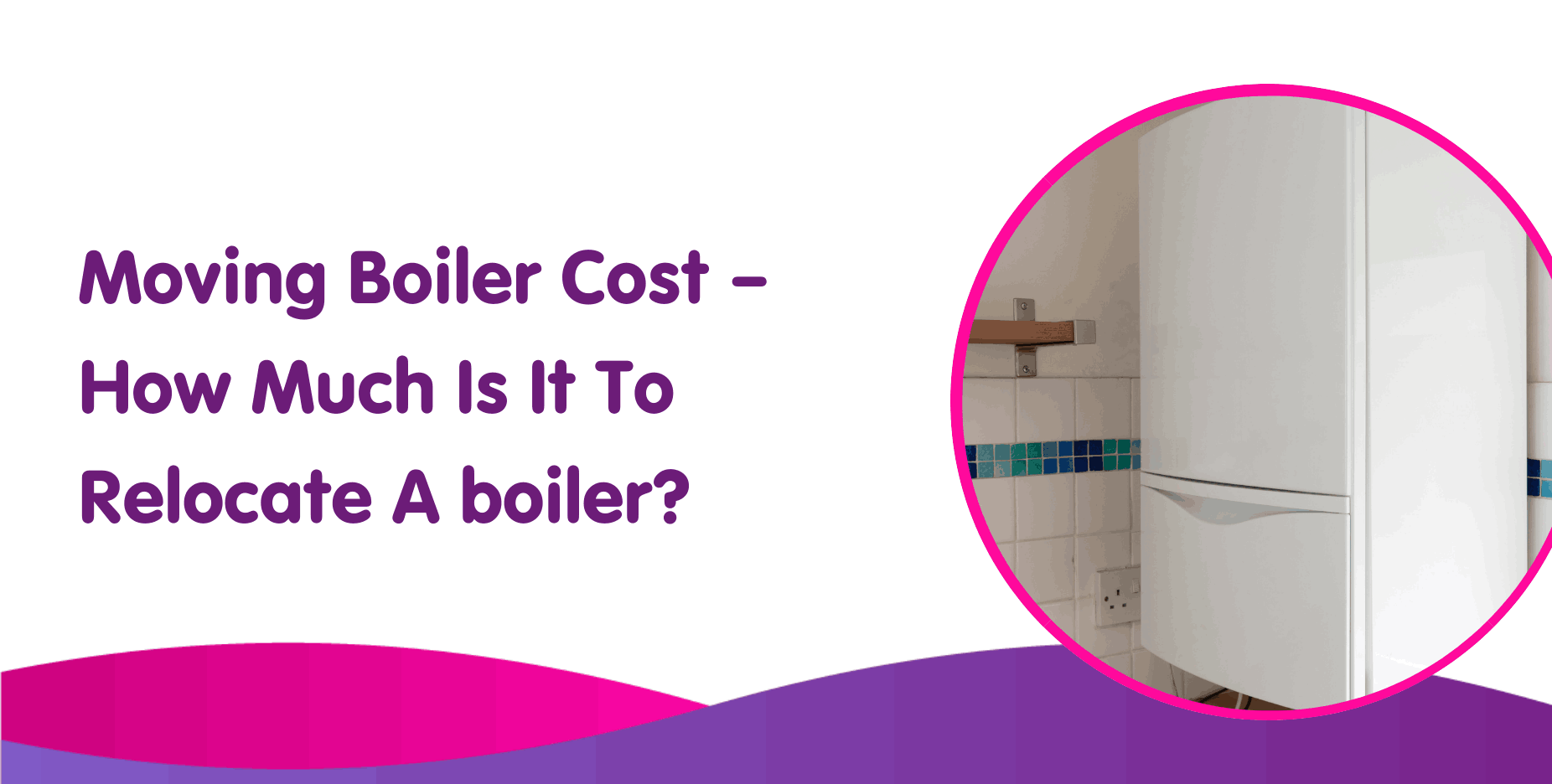 How much does it cost to move a boiler in your home & relocating a boiler guide
Do you not like where your current gas boiler is? It can be a smart idea to move a boiler but boiler relocation costs can hinder people's decisions when moving a boiler.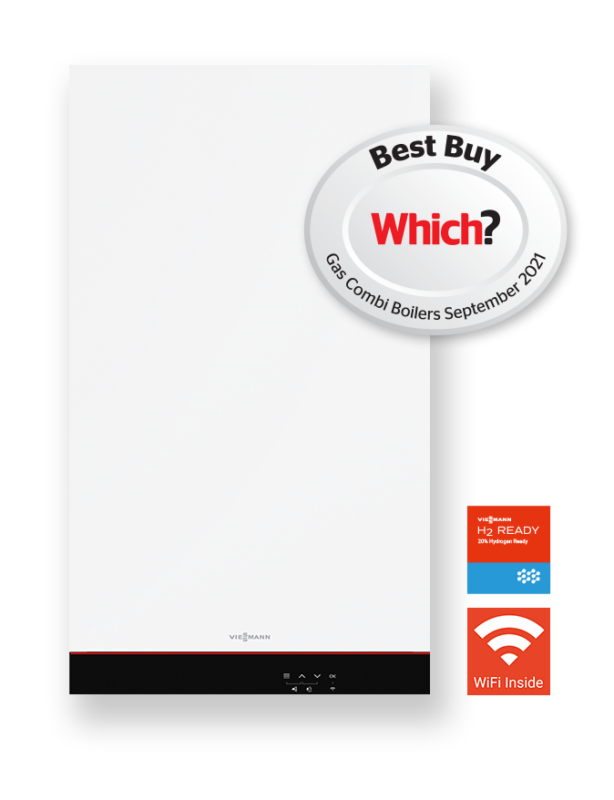 If you are considering a new boiler installation but also moving your boiler at the same time, this could free up space, and you'll have more storage or activities. You can do whatever you like.
The majority of combi boilers are installed in the kitchen due to this being one of the most popular places, however, this can be classed as a poor use of space. There are other options and you can still move your boiler to a bathroom, attic, or bedroom as long as it is a modern, condensing boiler.
So let's take a look at the moving boiler cost, the boiler relocation process, and where you can move your gas boiler to.
Get an online fixed price in 20 seconds:
What kind of fuel does your boiler use?
How much does it cost to move a new boiler?
The cost of moving a boiler can be as high as £800 to £3,800 due to labour costs. This is due to boiler relocation jobs taking between 2-4 days to complete (time and costs will vary depending on the job). Let's see if it is worth the effort.
This boiler relocation cost guide will help you calculate the cost of moving your boiler, boiler flue, and weigh up the pros and cons of the impact on your central heating system.
There are many factors that will affect the cost of a new boiler with relocation. These include whether it is an old or new boiler, and how far from its original location you choose to move it.
Cost to move an existing boiler in your home
It is possible to move an existing gas boiler, however, if your boiler has been in use for more than 10 years it will most likely need to be replaced and the labour costs in moving an old boiler may be nearly as much as getting a new boiler unless you are just moving a boiler in the same room.
It is more economical to wait to have your gas boiler installed in the desired location than to spend money moving a boiler that will need to be replaced shortly after.
However, if it can't be helped and you are planning some major construction work, your boiler is under warranty and only a few years old then you don't need to buy a new one.
Therefore, your current model can be moved and this could cost between £500 and £800 depending on whether you need a new boiler flue, the cost of copper pipe, and other materials and joinings.
These are the average materials costs to move an existing boiler.
Get an online fixed price in 20 seconds:
What kind of fuel does your boiler use?
Where can I move my boiler?
The type of boiler you have will determine where you can move your boiler. Conventional boilers take up more space for storage tanks or hot water cylinders, while combination boilers are smaller due to their self-contained components.
Here are some of the most popular places to relocate a boiler and new boiler installation costs will vary from room to room.:
Utility Room
Kitchen
Loft/Attic Airing Cupboard
Bedroom
Bathroom
Garage
What is the average time it takes to move a boiler?
Simple combi boiler replacements can be completed in a matter of hours. The work of moving a boiler from one location to another can take an additional day.
If the new location is on the opposite side of your house, this will increase the time. This is because the Gas Safe heating engineer will have to modify and possibly reroute the pipework.
Get an online fixed price in 20 seconds:
What kind of fuel does your boiler use?
Why would you move a boiler?
Having a boiler in a kitchen cupboard is all good an well, but if your family starts to grown, then you are going to need more room for plates, food, stolen beer glasses and other household items.
Moving a boiler can help free up space, but that's just one benefit and it can make a space much more comfortable. Combi boilers are so versatile too and are now more powerful so they can work great if further away from living space than usual.
Modern boilers are quite quiet but they don't sound like they're going off. If you spend a lot time in the same space as your boiler, you might be able to get more peace by moving it elsewhere.
A combi boiler is a boiler that can be moved to a different location depending on how your home is laid out.
Advantages of moving a boiler
You may be able to free up space that you could have used for storage.
Relocating your boiler to another room can help reduce the noise level in your home if it is noisy, however this can mean that you need a new one.
Most new boilers are not considered a fashionable part of an interior so if you need to hide your boiler, moving it is an option.
Moving your boiler can make it easier for engineers to service and inspect your boiler in the future and although you may think this is not a good reason, this is essential for your boiler's safety and efficiency as well as compliance with all boiler warranties. if you're boiler is difficult to get to, it could take longer therefore increasing the boiler service cost.
If the distance between your boiler and the water source is shorter, moving it could increase the flow of hot water to the showers or taps.
Disadvantages of moving a boiler
It can be costly to move your boiler, especially if you need to relocate it completely and if your pipes are running underneath tiles, you may need to lift your carpet or floorboards and drill a hole in your wall to install the new flue. A new boiler flue will cost extra too so you may need to factor this into any costs you are weighing up.
Relocating an old boiler is not a good investment as energy-efficient boilers can save you money on your energy bills and can be the best option in the long term cost-wise. Unless you are buying a new boiler or it can't be helped, moving a boiler can be an unnecessary cost.
Get an online fixed price in 20 seconds:
What kind of fuel does your boiler use?
Moving a boiler cost considerations
Moving your boiler is not an easy task. Moving a boiler is possible nine times out of ten. However, it comes down to whether your boiler meets the HSE's gas Safety (Installation & Use) Regulations 1998.
There are some things you should consider if your boiler is able to be moved.
Moving a boiler cost vs benefits of moving a boiler
Modern condensing boilers require a waste pipe that leads to a drain.
It is possible that carpets or floorboards need to be removed, lifted and rearranged.
Pipes might be required to be visible if you have concrete, stone or tiles as your hard flooring.
Concrete or tiled floors may require the pipework to run through the wall or ceiling.
To protect a boiler in an outhouse, garage or shed from freezing weather, it will require frost protection and insulation pipes
Boilers must meet minimum flue clearance requirements so they cannot be placed too close to doors or windows.
If the boiler is to be installed in an attic, scaffolding might be necessary
You may notice that your water heats up slower if you move the boiler farther away from taps.
Safety regulations apply to attic installations as well: they must be well lit, accessible via a walkway, and have easy access.
Make sure your boiler is accessible from wherever you are moving it.
Get an online fixed price in 20 seconds:
What kind of fuel does your boiler use?
How much is it to move a combi boiler?
If you have a combi boiler then the moving boiler cost will be much less as there is only the comb boiler unit to worry about, expect to pay between £300 and £600 to move a combi boiler. All the best combi boilers should be ale to fit in most tight spaces like kitchen cupboards too.
How much is it to move a system boiler?
If you want to move a system boiler, the moving boiler cost may be higher due to the fact that there is also a hot water cylinder joined to the central heating system. This type of boiler relocation can cost more so expect costs of £500 or more, however, you could also convert to a combi boiler instead but the extra cost to remove the hot water tank will be factored into the price too.
How much is it to move a conventional boiler?
Conventional boilers are the same as system boilers plus there is also the cold water tank to take into consideration for any boiler relocation.
This could mean that moving boiler costs could be higher in overall depending on how far you want your new gas boiler to be away from the original place. If you are changing to a combi boiler from a conventional boiler, you could also move it at the same time.
Get a fixed price on a new boiler and move to a different location
If you are looking for a new boiler but are considering moving it to another place in your house for whatever reason, then you can get a fixed price boiler quote online in under 20 seconds for a new boiler and move to another room.
Get an online fixed price in 20 seconds:
What kind of fuel does your boiler use?