Vokera Boiler Thermostats & Controls For Central Heating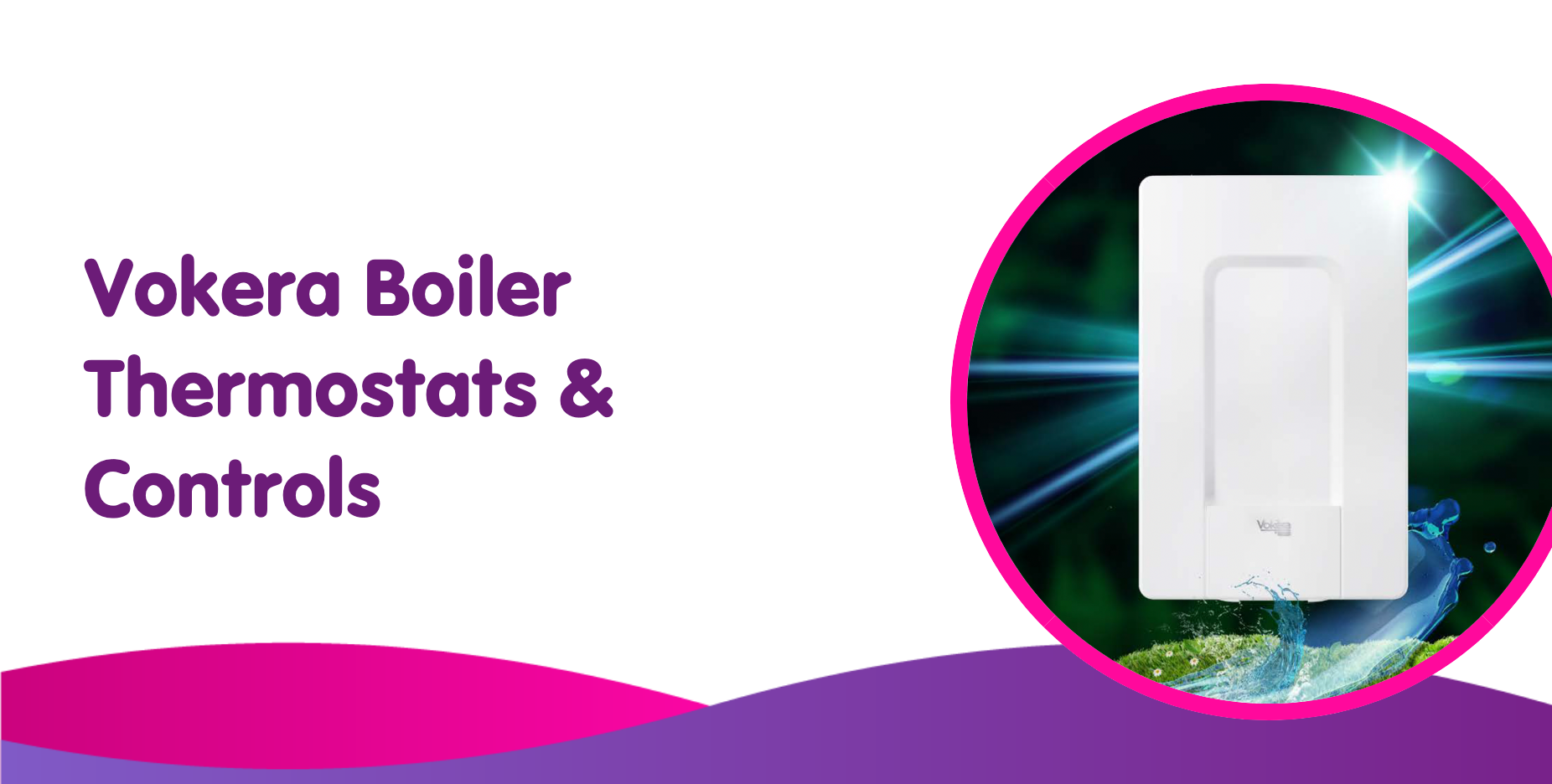 Vokera Boiler Controls & Wireless Thermostats for Central Heating
A heating system's central heating controls are just as important as your trusty boiler.

Controls allow you to set the boiler to operate at various times of day and at multiple temperatures to accommodate varied lifestyles, and as a result, the most comfortable home heating is possible now, thanks to controls that can even sense the temperature and modify the boiler's operation.
They not only offer more comfort and flexibility, but they also contribute significantly to energy savings. Controls can boost space heating efficiency by up to 5% for a comparatively small additional cost when replacing a boiler and central heating system.
Get an online fixed price in 20 seconds:
What kind of fuel does your boiler use?
Choosing the best Vokera thermostat to control your central heating
Vokera makes a great selection of the best combi boilers, system, and open vent boilers and a wide variety of boiler control to fit your needs and way of life. You can choose to switch on your boiler at various times of the day to help keep your house pleasant and welcoming by purchasing an optional Vokera boiler control.
Boiler controls from Vokera can also help you consume less energy, lowering your energy costs. The only challenging aspect is deciding which Vokera boiler control to purchase.
In this article, we'll examine the top choices on the market to assist you in choosing the ideal Vokera boiler control and central heating system for your residence and you should always ensure that you get a good thermostat included in any new boiler cost.
Get an online fixed price in 20 seconds:
What kind of fuel does your boiler use?
Types of Vokera thermostats and controls
Vokera 7-day programmable room thermostat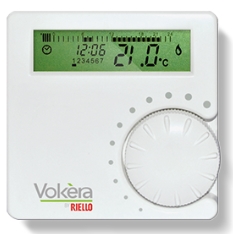 Using a programmable room thermostat, you may easily adjust the timing and temperatures of boiler heating over seven days. With the Vokera 7-Day Programmable Room Thermostat, you can easily adjust the temperatures and timing of your boiler for seven days.
The model is available in two forms, including wireless (RF) and hard-wired to facilitate installation, and it is compatible with all of the current Vokera boiler ranges. In addition, it can be set up to operate seven days a week with up to 24 temperature changes per day or as an untimed room thermostat.
Additionally, the 7-Day Programmable Room Thermostat from Vokera may be accessed remotely via an app on your smartphone or tablet using a BeSMART Wi-Fi box to connect to the Internet.
Key features:
Can be configured as 7 days, 5 plus 2-day programmer with up to 24 temperature changes a day
Usable as an untimed room thermostat
'Boiler Plus' compliant
Plug & Plug Tyco socket for Compact A boiler
ERP Class V in OpenTherm configuration
Connect to the Internet with the BeSMART Wi-Fi box and use remotely via the BeSMART App
Vokera outdoor weather compensation sensor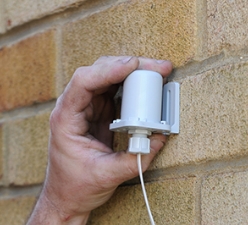 The Vokera Outdoor Weather Compensation Sensor adjusts your boiler flow temperature following the weather outside to assist you in maintaining a constant and comfortable room temperature. It automatically reduces the boiler's operating temperature to match the outside air temperature.
Although most of Vokera's boilers already have weather adjustment technology built in, adding this control will enable you to gain increased energy efficiency, which will allow you to reduce your energy costs. This BoilerBoiler Plus compatible sensor can be used with BeSMART or Vokera OpenTherm room thermostat for even more significant energy savings.
Key features:
Decreases the Boiler'sBoiler's operating temperature to match the outside air Temperature (ERP Class II control – 2% increase in space heating)
There is also a photovoltaic RF wireless exterior weather compensation sensor available
Two-year warranty that is compliant with "Boiler Plus"
Vokera RF thermostat control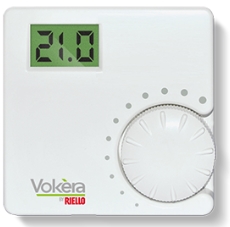 Vokera RF extra control shares many of the same features as the Vokera 7-Day RF Thermostat and is ideal if you have a Vision C boiler by Vokera and want to change the heating temperature quickly without interfering with any pre-programmed heating timings.
In addition, it's a nice on/off room thermostat with a dial and a tiny digital display so you can quickly change the set room temperature.
The Vokera RF Thermostat Control supports all other existing Vokera boiler models. It is likely compatible with previous models—including an internal clock if you don't have the Vision C boiler.
Additionally, this control can be utilised independently with a Wi-Fi Box and app and successfully with BeSMART. The model beats many in the field and is considered the perfect version in this price range.
Key features:
Simple on/off room thermostat
Wireless RF connection to BoilerBoiler
'Bolier Plus' compliant
ERP Class V in OpenTherm configuration
Two-year warranty
Vokera beSMART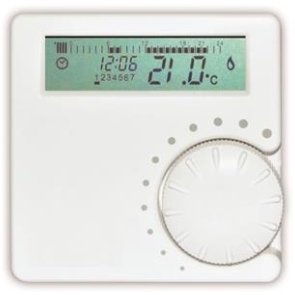 BeSMART is an internet-enabled heating control developed to complement all Vokera boilers and other boiler brands. Using a smartphone or tablet enables you to manage your home's heating and hot water anywhere and anytime. Not quite as sophisticated as the best smart thermostat but very manageable.
You may manage up to 8 distinct heating zones with this device in addition to choosing when you want to heat your house and your water. In addition, BeSMART has a weather compensation capability that enables it to modify the boiler output to account for any heat loss brought on by cold weather.
Weather compensation is a brilliant method to increase the effectiveness of your heating system and helps you create a more comfortable environment. In addition, BeSMART enables you to program up to three comfort levels to suit your requirements and way of life.
Note: none of the thermostats or controls come under the standard Vokera boiler warranty.
Vokera thermostats & boiler controls Conclusion
The boiler's central heating system is reliant on thermostats and heating controls. Using the controls appropriately with your new boiler you can conserve energy and ensure that every place is comfortable. Vokera unquestionably offers thermostats and controls that improve home comfort and reduce energy use.
Check out these thermostats and controls if you want advanced performing, upgraded, and beyond hassle heating products. They are a great option if you don't have much money to spend on heating systems, however, if you get a replacement boiler from Boiler Central, you get at least a free wireless thermostat included in the new boiler cost.