Vokera Boiler Warranty (Durations, Terms, Conditions)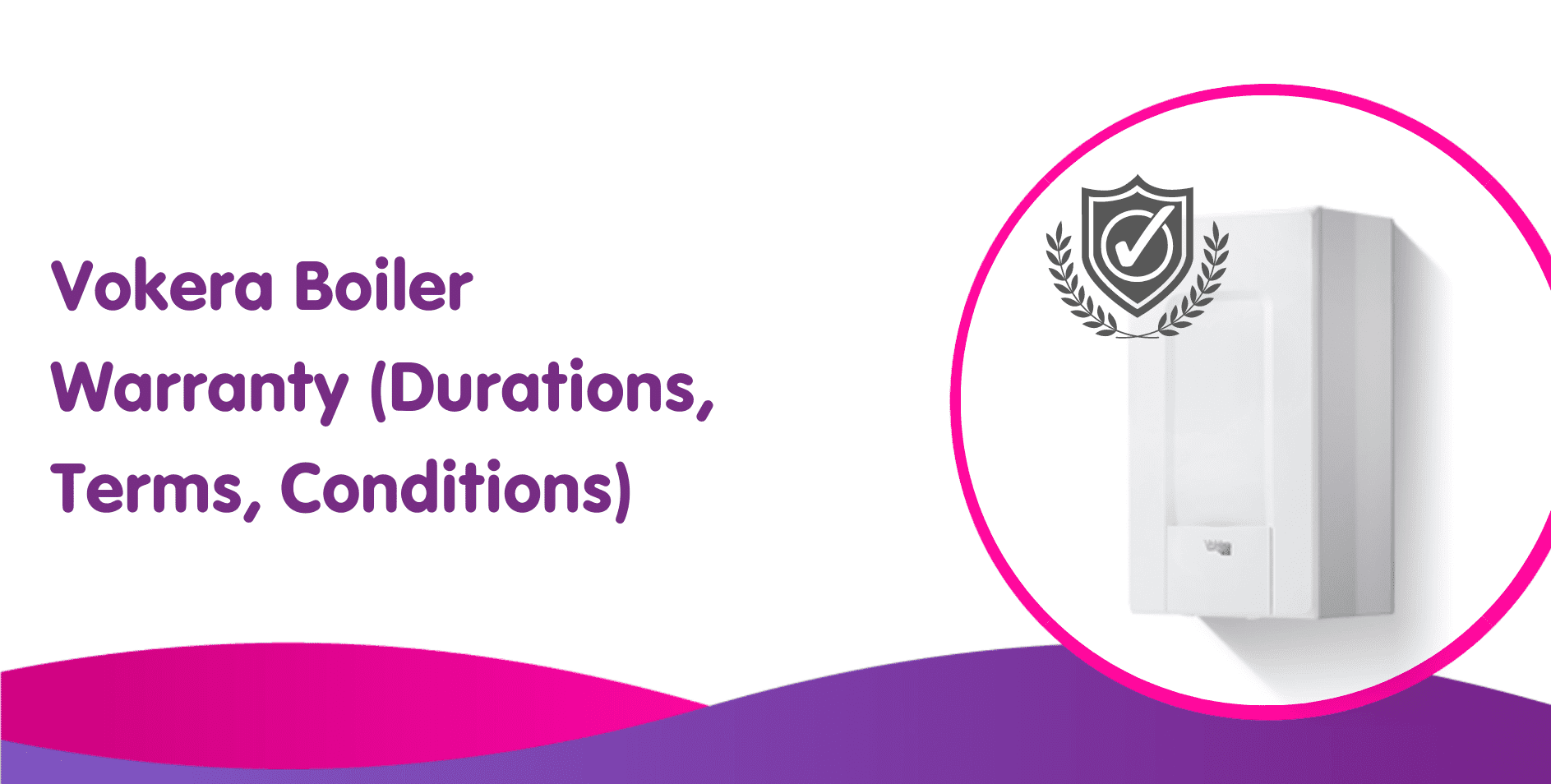 Vokera boiler warranties, what's included and how to keep them valid

Comfort does not only translate to having hot water and instantaneous heating when you need it.
But, it also means feeling protected knowing your heating won't quit on you.
A Vokera boiler warranty allows you to feel secure with your boiler model since they provide a convenient boiler service.
What Is a boiler warranty?
Warranties secure the customer's rights from faulty products. A warranty guarantees that certain defects should be repaired and parts are replaced for free as long as the terms and conditions are met.
The Vokera boiler warranty is an important aspect of every customer's purchase. Understanding the clauses of the boiler warranty for each boiler brand assists clients in what they have to do when a problem arises.
Get an online fixed price in 20 seconds:
What kind of fuel does your boiler use?
How long does the Vokera boiler warranty last?
Whether you have a new boiler or not, you may still be covered with a boiler warranty. The new boiler cost you paid do not affect the length of the warranty given.
The regular boiler warranty is usually two years for other brands. However, Vokera has a minimum of a 5-year warranty for their boiler models. Some models may even have a standard warranty of 7 to 10 years.
Vokera combi boiler warranty
Evolve C 24kW – 10 years
Evolve C 28kW – 10 years
Evolve C 32kW – 10 years
Evolve C 35kW – 10 years
Evolve C 42kW – 10 years
Unica i28kW – 7 years
Unica i32kW – 7 years
Unica i36kW – 7 years
Vision Plus 25C – 7 years
Vision Plus 30C – 7 years
Vision Plus 35C – 7 years
Vision Plus 42C – 7 years
Vision 25C – 7 years
Vision 30C – 7 years
Compact 25A – 5 years
Compact 29A – 5 years
Vokera system gas boiler warranty
Evolve S 18kW – 10 years
Evolve S 24kW – 10 years
Evolve S 30kW – 10 years
Evolve S 35kW – 10 years
Vision Plus 20S – 7 years
Vision Plus 25S – 7 years
Vision Plus 30S – 7 years
Vision 20s – 7 years
Vision 25s – 7 years
Vokera regular gas boilers warranty
Mynute 15VHE Open Vent – 5 years
Mynute 20VHE Open Vent – 5 years
Terms and conditions of a Vokera boiler warranty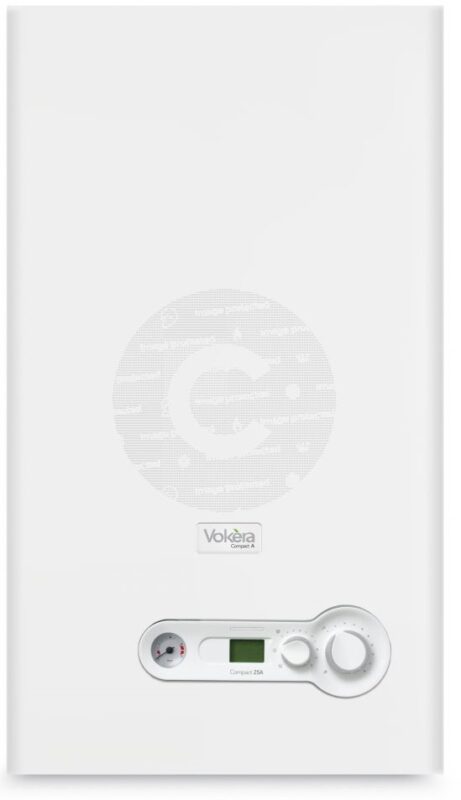 The terms and conditions of a warranty lay down the inclusions and exclusions of the agreement per the boiler manufacturer.
You must know these clauses to know what kinds of damages and repairs are covered. It is also vital to read it beforehand so that you won't violate any rules that might render the warranty ineffective.
Here are some of the most important parts of a Vokera boiler warranty to make sure your boiler warranty isn't invalid:
The replacement and repair are carried out at Vokera Ltd's discretion.
To qualify for the boiler manufacturer's standard warranty, the boiler must be installed and commissioned by a Gas Safe Register installer within 12 months of its manufacturing date. The guidelines from the servicing booklet must be followed during the installation process.
The installer must complete the benchmark commissioning sheet. The sheet must be left with the homeowner to be kept. This is important during a warranty claim since it will be used to verify and reference all the work done to the boiler.
Vokera won't refund third-party repairs and maintenance.
The warranty will start upon the boiler fitting and installation date only if proof of purchase and a complete Benchmark commissioning sheet can be submitted. Without these documents, the warranty will begin on the manufacturing date stated on the boiler's data plate.
All warranties will last for 12 months if no annual servicing is conducted. A Gas Safe Register boiler engineer must conduct an annual service to maximise the full-term warranty. The boiler engineer must also act according to the appliance booklet's instructions.
Vokera parts and labour warranty only applies to the boiler. All Vokera boiler controls and accessories from the brand have a 24-month Return-to-Base warranty. Vokera controls and accessories do not come with engineer service.
The area where the new boiler is installed must be safe, and accessible, and not pose any health and safety risks. Otherwise, the boiler engineer won't be able to provide the service required.
Replacements and repairs are not meant to extend the Vokera boiler warranty period.
A callout fee may be charged to you for the following reasons:

Incomplete or non-verifiable Benchmark commissioning sheet

The warranty clause doesn't cover damage

No fault is found upon inspection

Failed to cancel an appointment before an engineer's scheduled visit

The warranty period has lapsed

The warranty applies only to boilers used for heating and hot water in residential homes across the United Kingdom, Republic of Ireland or Northern Ireland.
Warranty exclusions
Warranties do not cover all damages and repairs needed by the boiler. Here are the things that a Vokera boiler warranty won't be helpful for:
Damage from incorrect boiler installation, maintenance work, and commissioning
Problems caused by the flue system, electricity, and gas supply
Tampering, theft and attempted theft
If the boiler has been transferred without consent from the company
Defects caused by problems with the central heating system
Damage from hard water scale deposits, aggressive water or sludge
How to register the boiler for warranty
Central heating is an integral part of every household. Each part, including the boiler, must function all the time.
To ensure that the boiler is under warranty, it must be registered online at these websites:
What to do during a Vokera mechanical or electrical breakdown
Like most boiler brands, Vokera error codes and faults show up if there is something wrong with your boiler to inform you of what the issue could be. Major inconvenience may result from mechanical and electrical breakdowns. When this happens, it is highly advised to contact Vokera's customer care at the soonest possible time. The same hotlines are also intended for annual service inquiries:
UK: 01274 866100
ROI: 056 7755057
Vokera boiler warranties conclusion
A central heating system won't be functional without the presence of a system boiler. There are various types of boilers you can use for your heating system. But regardless of type, all Vokera boilers are protected by warranties.
The warranty length may differ from one model to another, but all terms and conditions are mostly the same. So, make sure you familiarise yourself with the stipulations of the Vokera boiler warranty so you can compare to other manufacturers' warranties such as Alpha boiler warranty and Baxi boiler warranty.